A super focused Tim Tszyu is remaining cool, calm and collected as he braces for the fight of his life to keep the famous family name intact.
The world champion laid bare his burning desire to make the Tszyus "the greatest family of boxers that ever lived" after hitting the scales on Saturday in the most supreme physical and mental condition of his undefeated career.
The 28-year-old credited his trusted Moroccan chef Omar Iferd for weighing in at 69.40kg for Sunday's defence of his super-welterweight world title against American Brian Mendoza.
It's the leanest Tszyu has been in his 23-fight professional career.
"Usually I'm a bit angrier because making weight has been hard, but it was a bit smoother this time," he said.
"I'm nice and relaxed. First time ever I didn't have to go to the sauna. Normally I have to roast myself in the sauna.
"Kudos to my chef Omar. He's really been helping me out the last year and a half. It's been a game changer."
Tszyu (23-0, 17KOs) received rapturous applause after shedding his shirt and unveiling his chiselled torso to a packed crowd at the Pacific Fair Shopping Centre on the Gold Coast and promised not to let his legion of fans – and family – down in his first world-title defence.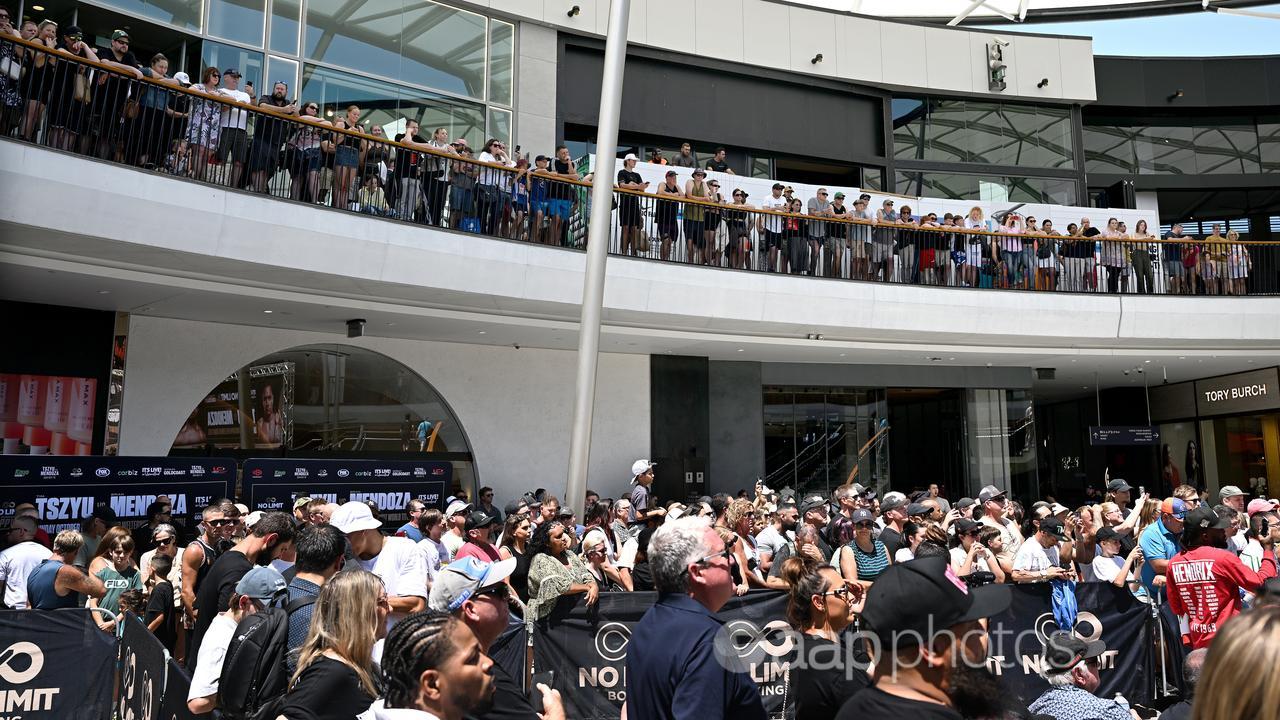 In addition to his legendary father Kostya being a former unified world champion, Tszyu's younger brother Nikita is also unbeaten in a burgeoning seven-bout career.
"When they mention the name Tszyu, the're going to say, 'the greatest family of boxers that ever lived'," he said.
"It's the Tszyu name; it means more than just what we're doing right now.
"I live for these moments, and tomorrow night we get the job done.
"This is electric, man. I was just sitting at home in my room and then I came out to this – these are the moments you live for. It's crazy."
Mendoza (22-2, 16KOs) is threatening to shatter the home hope's dream of emulating his father and becoming a unified world champion, and then exceeding the Hall of Famer and joining boxing's most elite club as an undisputed divisional king.
Tszyu, though, is adamant the challenger from New Mexico is committing the same error as most of his previous vanquished opponents in underestimating the Sydney slayer's boxing IQ.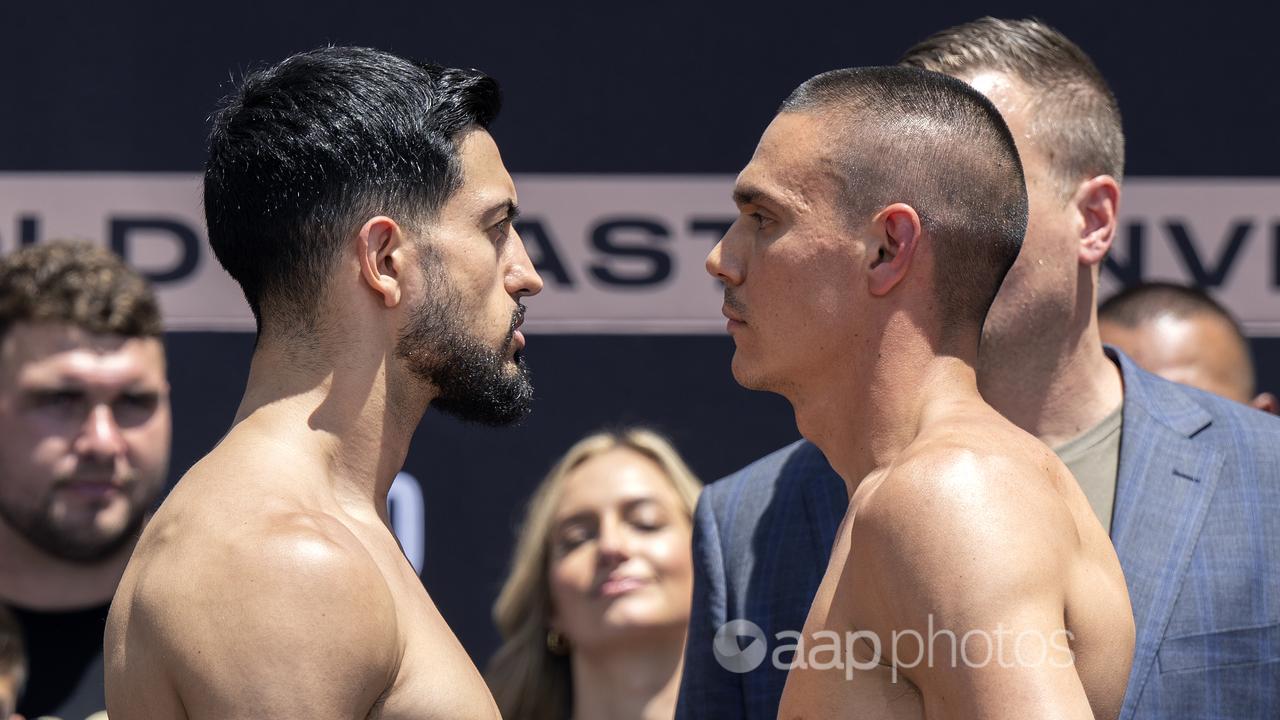 "When he feels it, he's going to realise, 'Oh s**t, he's quicker than I thought, he's smarter than I thought. Oh, he hits harder than I thought'. That's when it all hits home," Tszyu said.
"I'm the nightmare, I'm the boogey man. That's the problem for him. They all make the same mistake."
Despite his confidence, Tszyu is also respectfully wary of his big-punching foe.
"It's going to be a tough fight," he said.
"Any fight, especially when you've got someone who can hit your lights out, you've got to be extra cautious.
"That's what I'm saying in my head, of course. I'm preparing for 12 rounds. I'll take it round by round. If a stoppage comes, it comes."
Tszyu needed only 70 seconds to knock out Mexican Carlos Ocampo in his most recent fight, also at the Gold Coast Exhibition Centre, in June, but insists he won't be chasing another early stoppage.
"I was cautious in that fight as well," he said.
"It's just that I landed it nice and cleanly and it was time to take him out.
"The game plan is to keep it the same."