Calls for an end to hate speech in Australia echoed through the halls of power as thousands of people attended rallies calling for a free Palestine and an end to deadly Israeli strikes on Gaza.
Elements of the protest have been criticised with some pro-Palestinian marchers shouting anti-Semitic chants and remarks – actions that have been widely condemned.
Foreign Minister Penny Wong said anti-Semitism and Islamophobia had no place in Australia's multicultural society.
"History teaches us that hate towards one group left unanswered leaves open the door for more hate, for more groups," she told the Senate on Monday.
"We should all be striving for unity, we reject hate and condemn prejudice and discrimination in all its forms."
Senator Wong also called for the separation of Hamas' terrorist actions against innocent Israelis from the plight of Palestinians more broadly "just as we would distinguish between the Taliban and Afghans".
Hamas didn't represent or speak for the legitimate needs and aspirations of the Palestinian people, she said.
"Hamas is a terrorist group that rules Gaza with no regard for the safety and security of the Palestinian people," she said.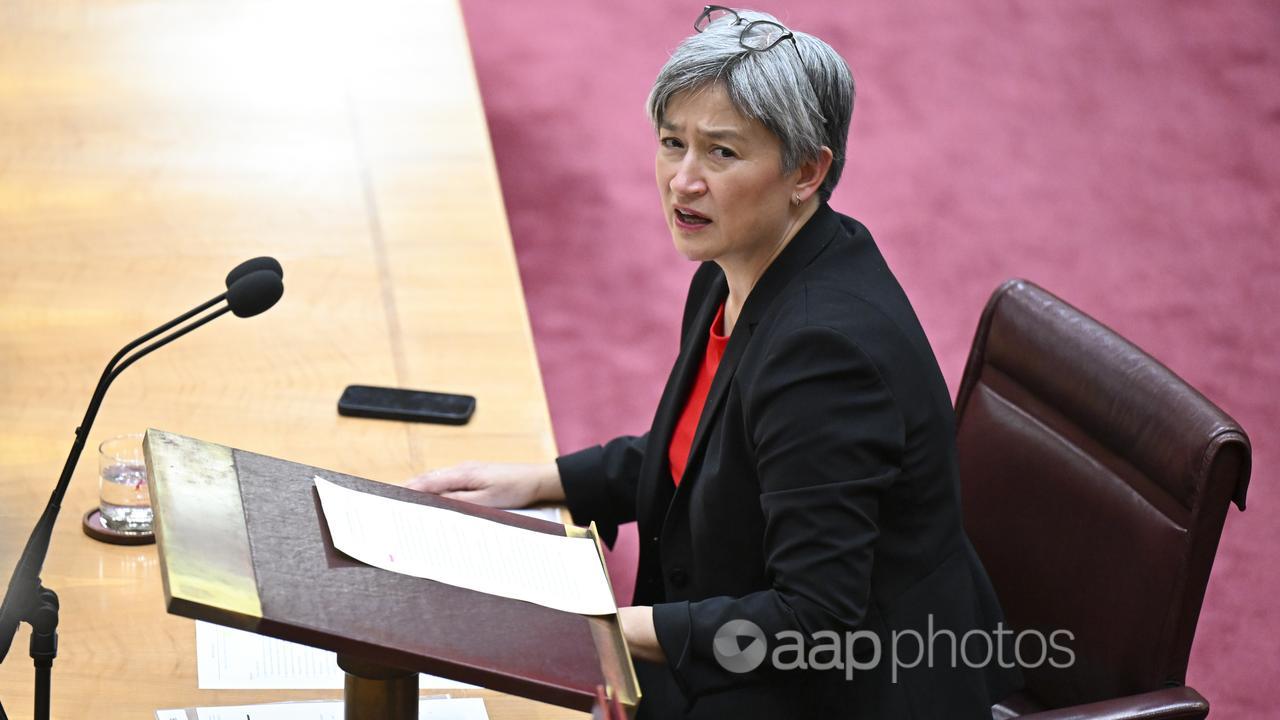 Opposition foreign affairs spokesman Simon Birmingham said terrorist actions could not be supported by any reasonable person.
"The attacks by Hamas against Israel … were amongst the worst examples of terrorism in the modern age," he said.
"That word terrorism speaks of horror, it speaks of violence, it speaks of instilling fear."
But independent senator Lidia Thorpe said the world had rallied behind Israel as "the occupier" and failed to recognise past human rights abuses against Palestinian people.
"The double standard is shameful," the Indigenous senator from Victoria said.
"Palestinians live with a generational trauma of oppression and dispossession, they continue to fight for sovereignty, liberation and land back.
"Colonisation and dispossession is not a thing of the past you just look up in the history books – they are ongoing, violent processes happening right now."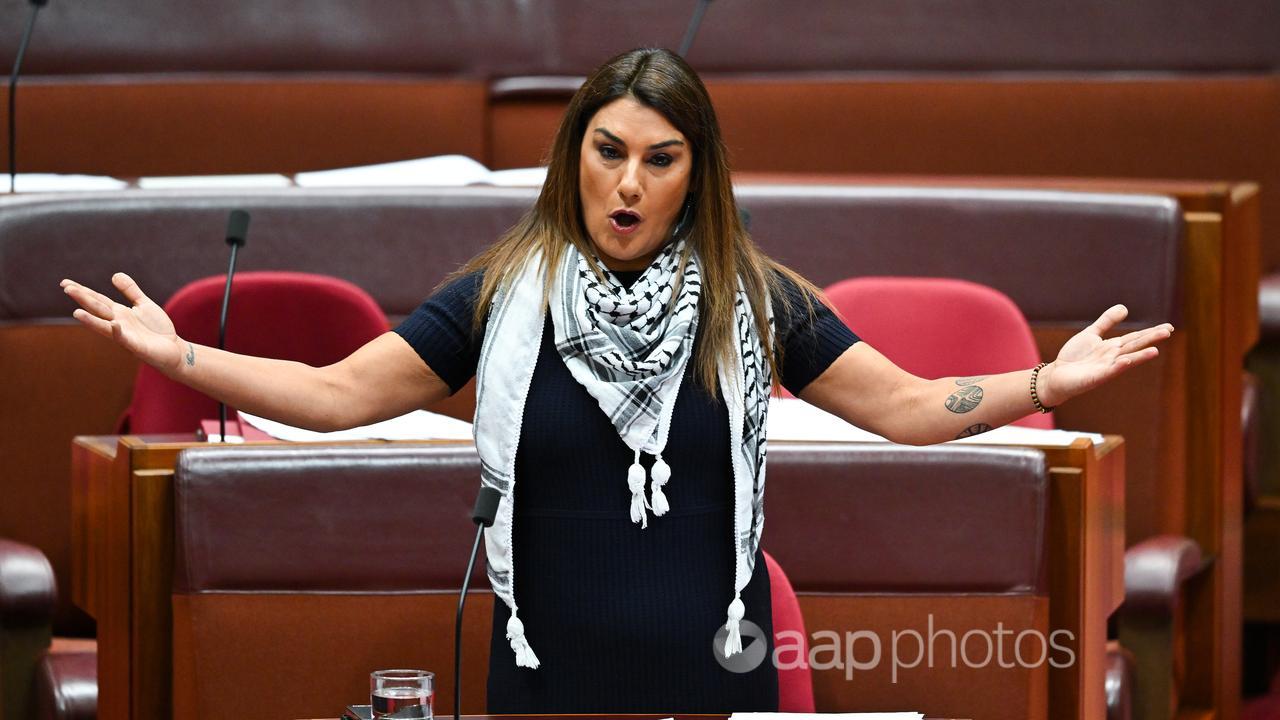 Greens senator Mehreen Faruqi said the killing of civilians on both sides of the conflict needed to be condemned.
"I am disgusted at the active dehumanisation of Palestinians as the mainstream parties have refused to condemn Israel's genocidal mission," she said.
"Israel has now killed thousands of Palestinians and injured thousands more, most are women and children."
More than 6000 people gathered to demonstrate in Sydney, Melbourne and Adelaide on Sunday, following rallies on Friday in Brisbane and Perth.
The rallies were held to highlight the plight of innocent Palestinians living under Israeli occupation.
Palestine's envoy to Australia Izzat Abdulhadi said people had the right to exercise free speech and differing points of view in a multicultural society.
But he said there needed to be respect between the different communities as well, pointing to peaceful protests in Victoria as an example.
"We did not hear anything that could be described as anti-Semitism," Mr Abdulhadi told AAP.
"We should not discriminate between the ethnicities in this country but everybody should abide by law and regulation when they organise rallies or demonstrations."
The rally organiser Palestine Action Group Sydney has also announced plans for a march in Sydney next weekend.
NSW Police Assistant Commissioner Tony Cooke said the application would be considered on its merits but no decision had been made.
Mr Cooke said the gathering on Sunday in Sydney was a largely peaceful, which was "certainly encouraging" for future applications.