In an all-too-familiar scene for northern NSW, communities are sifting through destroyed homes and counting dead livestock after "shocking" bushfire conditions nearly encircled a historic town.
Some residents in and around Tenterfield, just south of the Queensland border, were still rebuilding from the Black Summer bushfires four years ago when disaster hit again this week.
More than 25,000 hectares – the equivalent of 500,000 average house blocks – has been burned to the town's northwest and south, including from a fire that leapt from Queensland into the town of Jennings.
Cooler temperatures on Wednesday allowed backburning to occur on some firegrounds as two blazes were brought under control and all warnings were reduced.
"Conditions have eased across the fireground to allow crews to start considering containment," Rural Fire Service spokeswoman Victoria Quested told AAP.
"But there is still a lot of fire across the landscape."
One home has been confirmed destroyed and at least two others had been damaged in the town and surrounds.
Further building assessments will be made as inspectors are able to gain safe access behind the burning blazes.
"It will take some days to complete as they have multiple firegrounds to cover," Ms Quested said.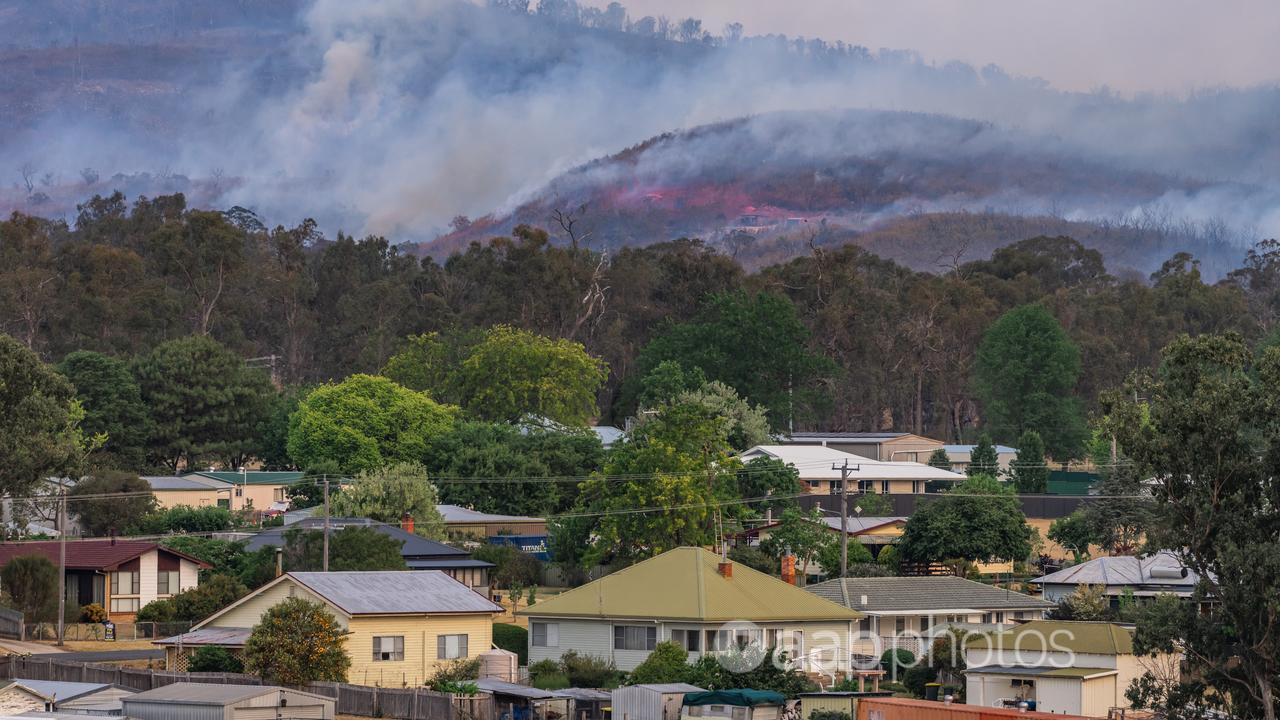 The iconic town of 4000 became famous after Peter Allen penned the hit song Tenterfield Saddler in 1970, a heart-wrenching ode to his grandfather.
Tenterfield mayor Bronwyn Petrie said the community had been apprehensive about the bushfire season given the devastation experienced in 2019.
"We're almost at the same record drought conditions that we were four years ago … (and) there hasn't been as much hazard-reduction burning as would normally happen," she told ABC Radio.
"People were still rebuilding their livestock herds from the bushfires, the drought before that and the floods, so there's been less livestock to reduce the vegetable matter."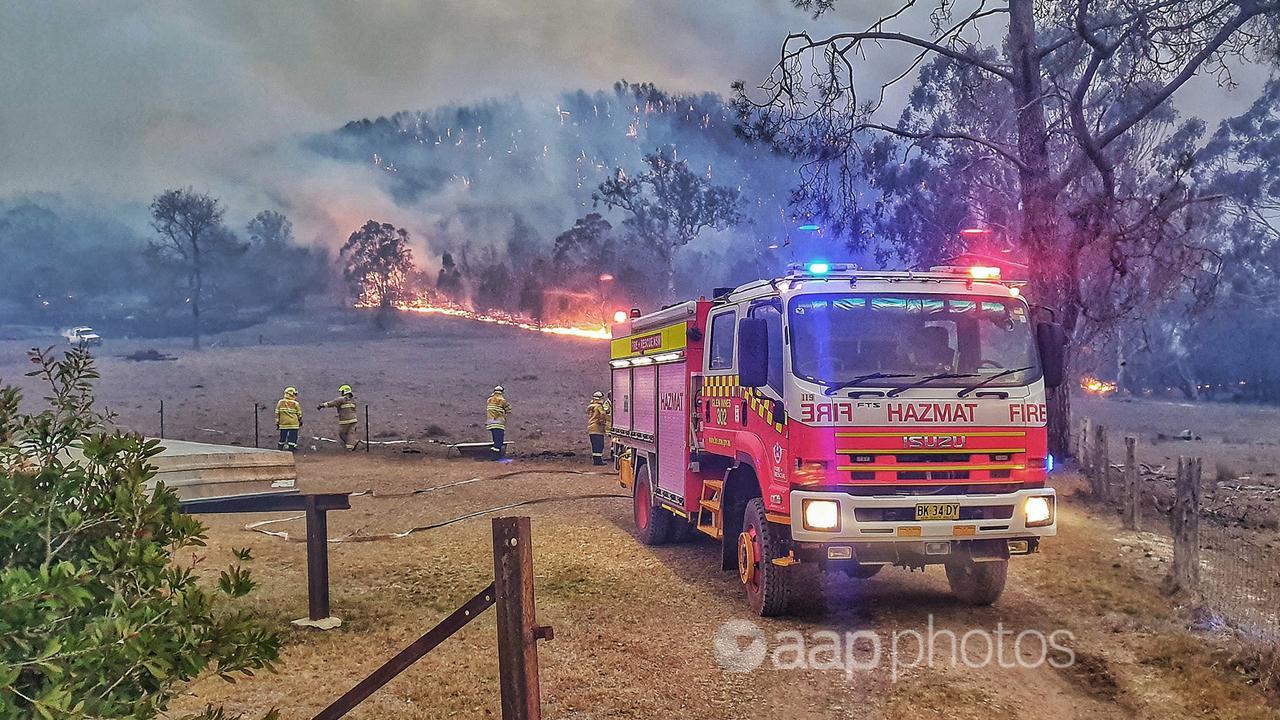 RFS Commissioner Rob Rogers described Tuesday as "a really shocking day for firefighters and residents, both sides of the border".
His own firefighters needed assistance in the early hours of Wednesday after a RFS truck rolled on the New England Highway at Jennings.
Four firefighters were on board and three were treated at hospital for minor injuries.
More than 700 firefighters are working across the state, with several southern crews including from Sydney called to Tenterfield.
About 45 people had leaned on the evacuation centre in town throughout Wednesday.
"It (the disaster) is dreadful, it's horrible – you can't away from that," local state MP Janelle Saffin told AAP.
"But all the services are here and helping."
Local federal member Barnaby Joyce, attending a conference in London, was bringing forward his return flight and is expected to visit affected communities in coming days.
Another serious blaze that has burned through 9000 hectares near Grafton was being brought under control.
Fire danger ratings have been downgraded across the state, although three regions along the Queensland border are still subject to high-threat levels.
Meanwhile, police appealed for help to find the people responsible for lighting several suspicious fires at Taree this week.
One small bush fire was lit about 6pm on Monday before two more fires were found by patrolling police about 1.35am.
A fourth blaze was found behind a property on Tuesday evening. All fires have been extinguished.