Alexander Volkanovski admits he may have made a silly decision after his audacious bid to win a UFC lightweight title on 11 days notice failed with a brutal first-round knockout loss to champion Islam Makhachev in Abu Dhabi.
Despite the nature of the defeat, the 35-year-old Australian urged the UFC to keep him busy and he wants to make a featherweight title defence against rising star Ilia Tuporia in three months time.
Unlike their first fight in Perth last February, when he lost a close decision to Makhachev, Volkanovski never got going on Saturday night (Sunday morning AEDT) after stepping in as a late replacement for the injured former lightweight champion Charles Oliveira.
Makhachev landed some good kicks and knees before a devastating left leg kick to the head floored the 35-year-old Australian.
The blow opened up a nasty cut over Volknaovski's right eye and a few seconds of ground and pound to the head from Makhachev prompted referee Marc Goddard to stop the fight at the 3:06 mark of the first round.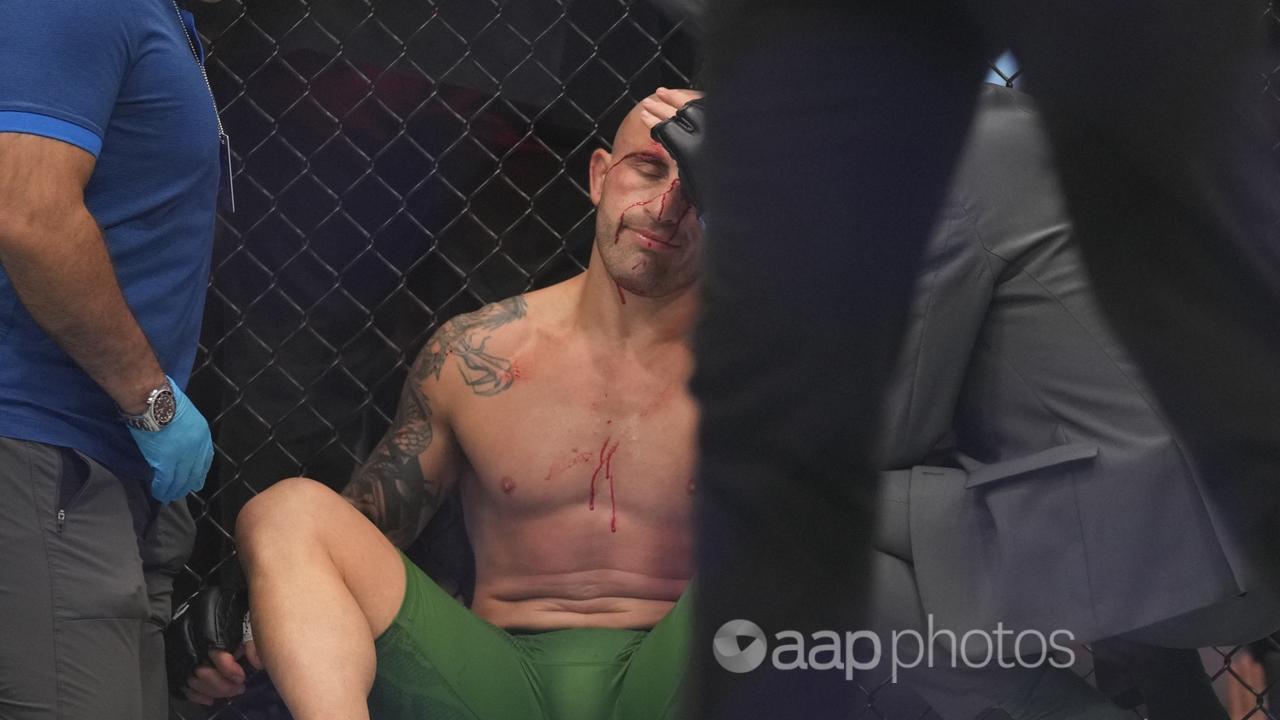 "For an opponent like Volkanovski, who is a little bit short it's the best plan to land some kicks because when you have a shorter opponent it's easy to land," Makhachev said.
" I made him make some mistakes."
Volkanovski, from Windang on the NSW South Coast, wasn't able to land a significant strike and was on the back foot from the start, unable to apply pressure..
"I felt strong in there, I wanted to put some hands on him and I wanted to pull the trigger," Volkanovski said.
"I just felt that little bit hesitant which I didn't expect, it was like I was waiting for something.
"I was like 'I'm going to go, I'm going to go' and then he got me."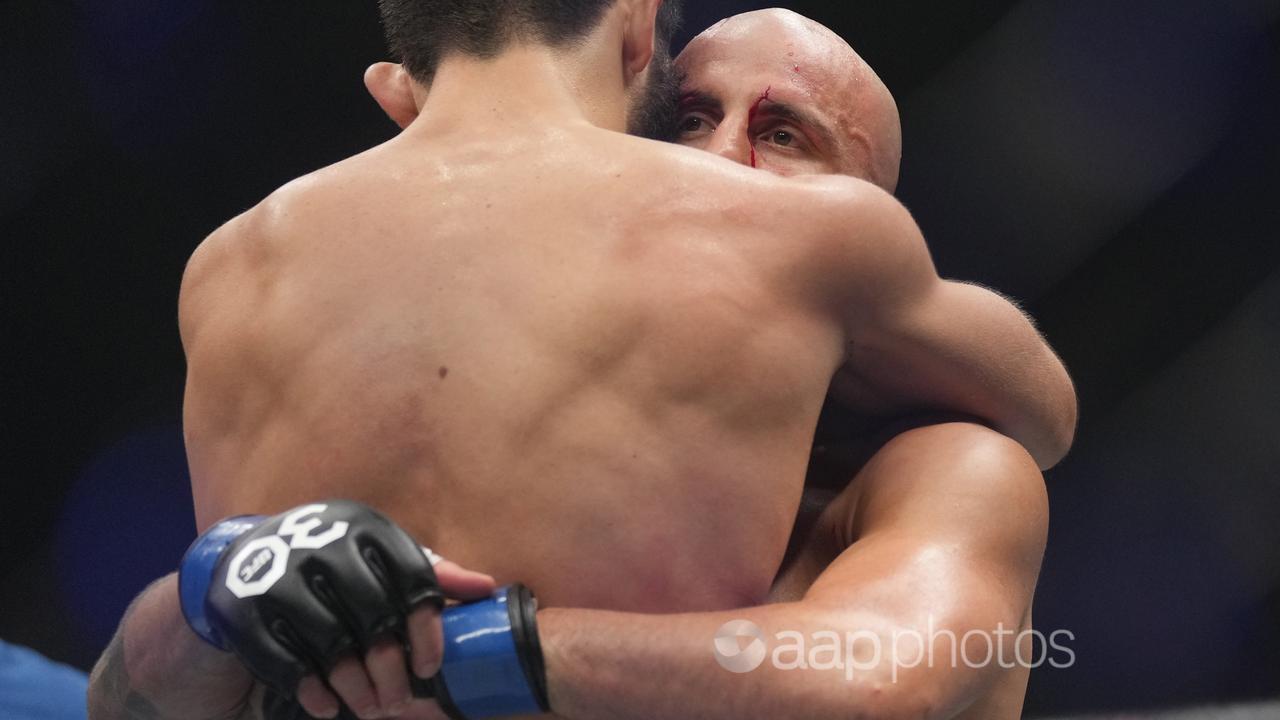 Volkanovski was keen to fight again, having undergone surgery since his last bout in July and recently welcoming a baby.
"There was so much going on with the surgery and then the baby," he said.
"I needed to get in camp and this fight came up and I'm like 'it's meant to be, lets do it'.
"But maybe it was just a silly decision under the circumstances.
"I never thought I'd struggle with it, but for some reason when I wasn't fighting or in camp, I was just doing my head in.
"I needed a fight and this opportunity came up.
"I'll be honest, I wasn't training as much as I would have, but I thought I had to take it.
"I talk about being professional and always turning up and if there ever was a time that I wasn't it was now, and then I made a decision."
UFC boss Dana White said he loved the idea of Volkanovski fighting Topuria in January provIded he got medical clearance, but Makhachev cautioned against the Australian returning too quickly.
"January he can't, he has a big cut on his eye," Makhachev said.
"If he's smart, his team is smart he takes a couple of months rest."
In the co-main event, unbeaten Khamzat.Chimaev scored a majority points win over former welterweight world champion Kamaru Usman in a middleweight bout.