A fire truck has been stolen as almost 50 blazes burn around Queensland.
Firefighters have been left heartbroken by the "very, very low act" just as interstate crews and a cool change had provided them relief.
Police said a group of people broke into a building at Sarina, north Queensland, on Tuesday night and took keys before stealing the vehicle.
The bright yellow truck has distinctive "PLANE CREEK 51" and Rural Fire Service branding but has not been located.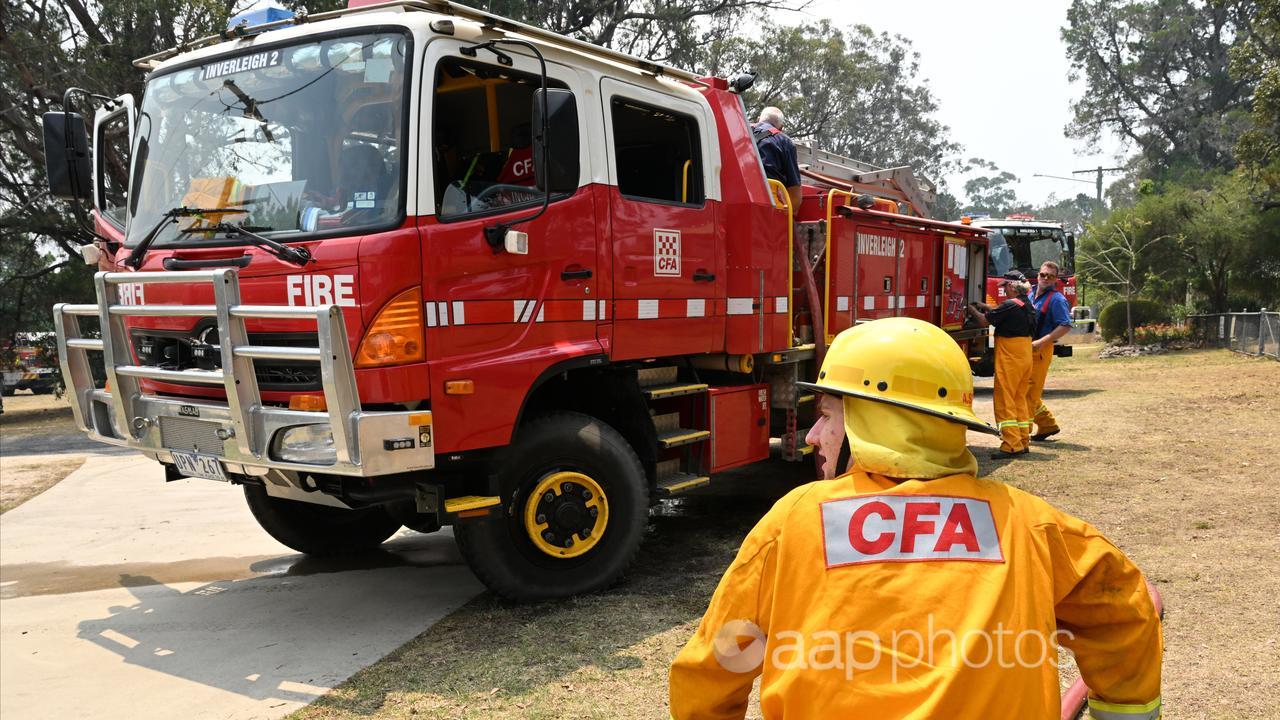 The theft emerged after a 17-year-old girl was charged with arson over four Gold Coast fires and looting on the Western Downs where a person died and 58 homes were destroyed by a ferocious blaze.
"It beggars belief that anyone would steal a fire truck," Queensland Police's acting deputy commissioner Ben Marcus said.
"I don't know of anybody in the community that would think that was anything other than a very, very low act."
Rural Fire Service chief superintendent Tony Johnstone said Sarina's brigade was shattered.
"It's really hard when you lose a fire truck. We are making sure the service delivery is not affected," he said.
"Those brigade members are heart-ripped. They've lost their truck, their pride and joy.
"They just can't believe someone … would basically take their asset which is there to protect the community in their time of need."
It soured what shaped up to be a positive day for weary firefighters who have battled more than 1000 blazes during the past fortnight.
About 130 Victorian firefighters have arrived with another 60 expected from New Zealand and more potentially from overseas.
A cool change provided relief, with showers and storms set to continue through to next week.
It helped firefighters contain blazes as large scale recovery efforts began at Tara west of Brisbane and the southern border town of Wallangarra after what was hailed as a "great escape".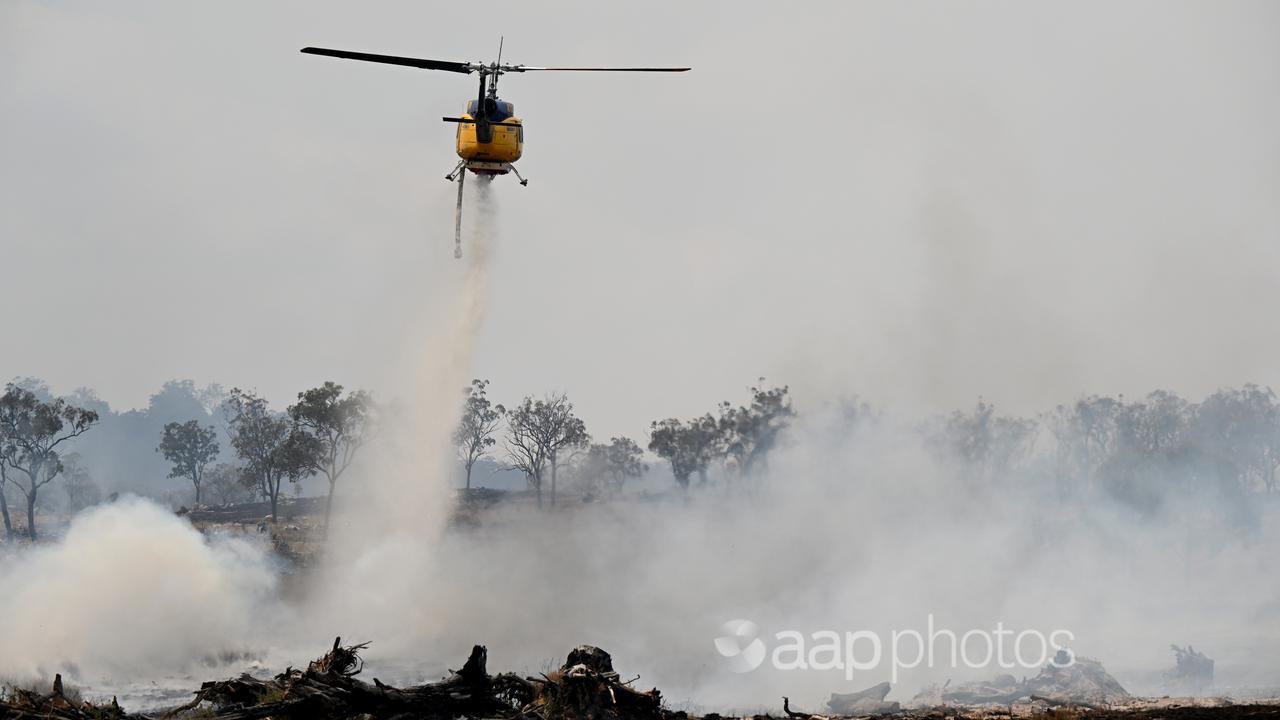 At one stage almost 300 people were forced to flee the Tara fire but on Friday there was no one left in Queensland evacuation centres.
"I would like to celebrate that one milestone," Mr Marcus said.
About 25 caravans arrived in Tara on Friday for those still displaced.
But Queenslanders have been warned not to become complacent with 43 fires still burning.
There was still a "prepare to leave" warning for residents at Carnarvon Gorge in the central highlands on Friday.
And people at Jumna Dam in the state's far north have been told it is still not safe to return after homes were destroyed in a fire near Cairns.
Mr Marcus said people should still be wary after a fire flared up at Goodwood and a new blaze started at Gin Gin, both near Bundaberg north of Brisbane.
"We are still actively fighting bushfires. They are unpredictable and can flare up," he said.
Chief supt Johnstone said storms forecast for coming days may pose another threat, with lightning potentially sparking more blazes.
A high fire danger remains in the central west, northwest and Channel Country through to the weekend.
The recovery effort has begun at Wallangarra after the 600-strong town was saved when Queensland and NSW firefighters worked with locals to fight off a ferocious blaze this week.
"It really is a case of the great escape," said Opposition Leader David Crisafulli before urging the state government to rebuild the town's fire-damaged historic steam railway line.
"The impact that (railway line damage) can have on tourism … it is life and death for these communities."
About 1000 people have already received assistance worth about $300,000 through state and federal government financial relief.