Australia will not let weather dictate their World Cup semi-final side, as officials weigh up their most difficult call of the tournament between Marcus Stoinis and Marnus Labuschagne.
Captain Pat Cummins confirmed on Wednesday afternoon in India that they were leaning one way in the battle between the pair, but did not want to disclose selection details before the toss against South Africa in Kolkata on Thursday.
At the heart of the issue is whether Australia opt to take in an extra bowler with allrounder Stoinis, or prefer the stability of Labuschagne's batting at No.5.
The other potential factor impacting the match is a tropical cyclone building off the Bay of Bengal, that has potential to tip Australia out of the World Cup if Thursday and the reserve day on Friday are washed out.
There had been a thought that a reduced-overs game could play into the hands of Stoinis, given his ability to provide explosive hitting as opposed to the more steady Labuschagne.
But coach Andrew McDonald said the weather would not be considered in Australia's selections for the semi-final.
"We keep it really simple, it's really hard to plan for weather," McDonald said on SEN.
"We go about picking our side with the whole 50 overs in mind on the first day. I don't think we get too far ahead of ourselves or overthink it.
"Pick the best team for the conditions against the South African opponent and go from there and see what unfolds."
McDonald did, however, indicate that Stoinis' bowling could be hard to ignore, given the balance in options it has provided Cummins throughout the tournament.
"We saw Marcus Stoinis' impact at Bengaluru against Pakistan was pivotal," McDonald said.
"We do like to have those bowling options. Pat likes to ring the changes, and I think his style of captaincy has suited the teams we have given him out on the field.
"We do like to have the bowling options, what bowling options do we need for the surface in Kolkata is the real question."
If overlooked, it would be a cruel call for Labuschagne who has played 17 straight ODIs for Australia since initially being left out of the preliminary World Cup squad in August.
Labuschagne has averaged 35.75 for the tournament and struck at 77.08, while proving to be close to Australia's best in the field.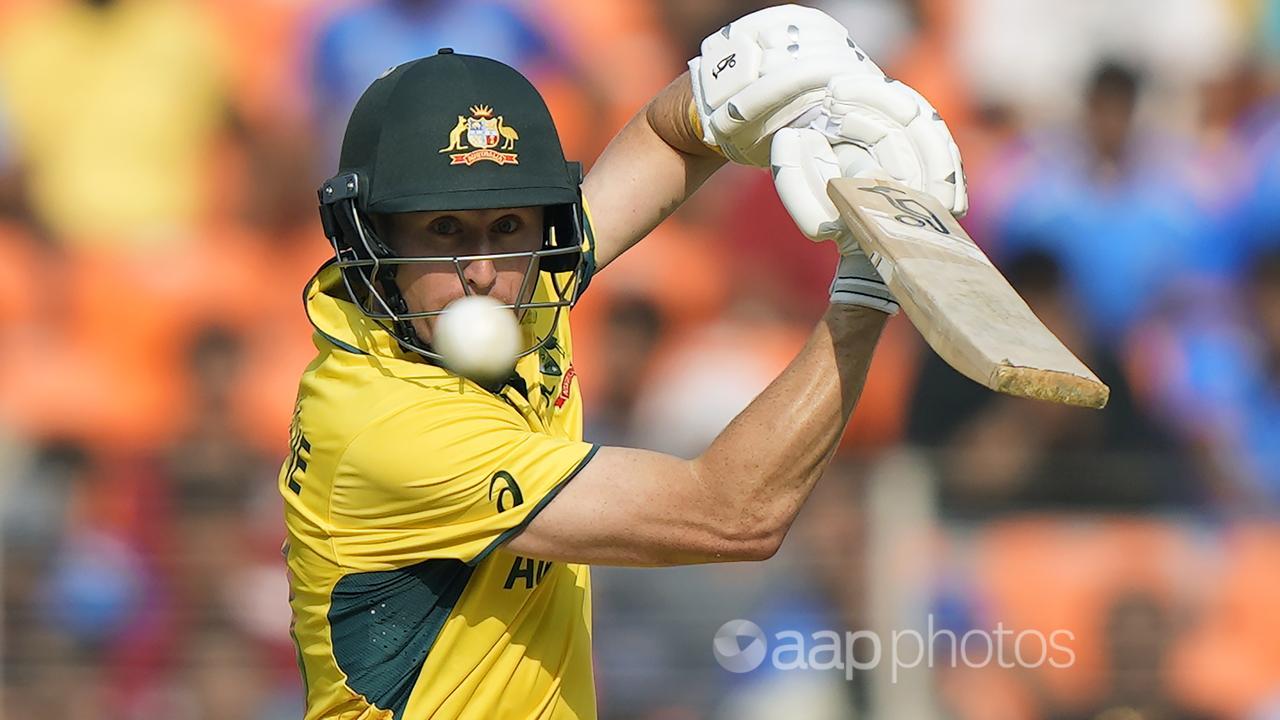 "With the allrounder, someone like say Stoin at No.7 is giving you valuable overs and then also is a really aggressive finisher to the innings," Cummins said.
"You are weighing that up against a middle-order batter if you think the bowling won't come into it as much.
"Maybe you think the runs will come in the middle overs rather than blasting out at the end.
"They are the things we have to weigh up. I don't think there is a wrong or right answer."
Australia have also cleared Glenn Maxwell to return after he underwent scans on his hamstring following cramps during his record-breaking double-century against Afghanistan.
A win on Thursday night will put Australia into their eighth World Cup final, while South Africa are attempting to win a semi-final for the first time in five attempts.