The media turns to AAP for quality and cost-effective solutions across a broad range of products and services. We provide content, production services and market intelligence to hundreds of media companies every week. We have a hard-earned and proud record for trusted and reliable delivery – whatever your need.
Design
Working collaboratively with clients, our team of designers delivers compelling presentation and structure for websites, mobile, apps, tablet and print. Contemporary styling and smartly imagined interfaces – designed to ignite audience engagement. Send us a brief.
Editorial Production
AAP's production business, Pagemasters, provides media with outsource solutions for logistically complex and critical services. These include centralised subediting, page-ready content, imaging and comment moderation. Contact us.
Directories
Access vast contact databases covering media, government and associations through AAP's Medianet business. Contact lists provide core information including name, telephone, email and social media presence. Medianet also publishes Who's Who – the eminent Australian biography reference source. Explore our databases. Contact us.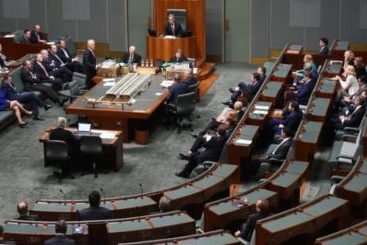 Custom Publishing
If you require a tailored newsletter, magazine or journal, AAP's production division Pagemasters provides a one-stop solution. Skilled designers and editorial staff work collaboratively with clients to deliver quality and cost-effective publications. Request a quote.
Medianet for Journalists
Free press release database for working journalists, reporters, editors and producers, providing a  rich vein of real-time announcements. An essential service – provided by AAP's Medianet business – to stay connected to the news cycle and manage coverage. Sign up to MNJ.
Agenda
AAP's Newswire web-based planning tool,Agenda, helps news professionals stay across news events and coverage. It is a fail-safe tool for busy newsrooms to ensure scheduled media events are not missed. Access Agenda.
Commissioned Content
If you require specific content – stories, photographs and video – AAP provides an efficient, cost-effective and reliable solution. Our network of professional writers, photographers and editors can work with you to deliver – on deadline – content on any subject. Request a quote.
Special Events
Content from big-stage and logistically complex events is made easy by AAP. We have expert teams of reporters and photographers covering events such as federal elections, Olympics, Commonwealth Games, grand finals, world cups, Anzac Day, Melbourne Cup and much more. Ask about special event coverage.