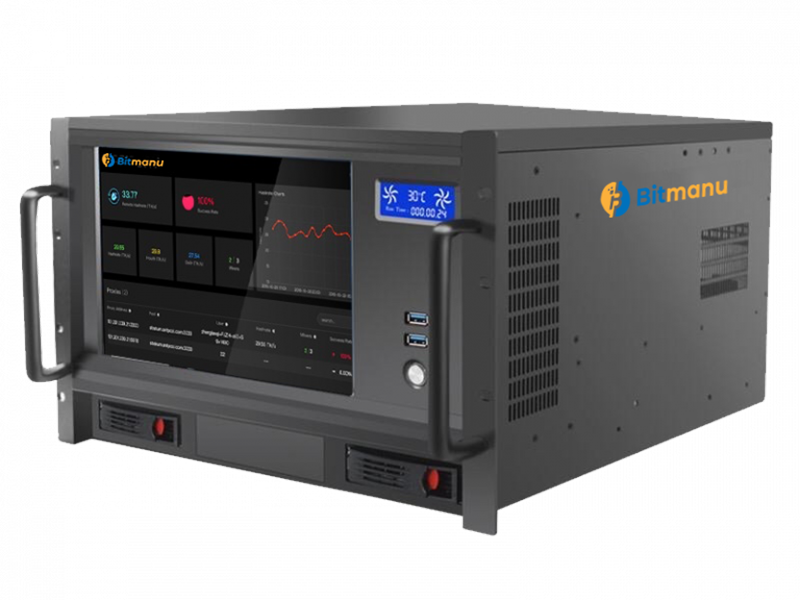 NEW YORK, June 13, 2023 (GLOBE NEWSWIRE) — BM Pro, an exceptionally powerful mining rig from Bitmanu, is now in the wish list of many experienced as well as aspiring crypto miners. This ASIC miner is miles ahead of any other existing product in terms of its mining efficiency, ease of use, and profitability.
The most exciting feature of BM Pro is its hash power, which is significantly higher compared to any other mining hardware ever. The high popularity of this miner can also be attributed to its moderate power consumption of 2200W only.
Hash Rates:
Bitcoin 3900 TH/s
Litecoin 400 GH/s
Dash 75 TH/s
Monero 32 MH/s
Monthly Profits
Bitcoin $7000
Litecoin $9800
Dash $26,000
Monero $20,000
Though BM Pro users can mine one coin at a time, Bitmanu offers the provision to switch coins in real-time. This allows miners the freedom to mine the most profitable coin as per the current market trend. It comes pre-configured, generates very little heat and noise, and can be controlled remotely. These features have helped BM Pro make its way into data centers, homes, and even people's bedrooms.
"We wanted to create mining rigs that that are not only ultra-powerful, but also super-easy to use. To use our miners, one just needs to connect the hardware to the internet and a power socket," said David Letoski, CMO of Bitmanu.
To find out more about Bitmanu, please visit https://bitmanu.com/
About Bitmanu: Bitmanu is a manufacturing company created, owned, and managed by a team of investors and noted crypto industry experts dedicated to bringing the benefits of latest technological innovations to the public. The company offers a stunning range of crypto miners that offer superfast return on investment, and can be set up and used by all regardless of their experience and knowledge.

Alex Torum        

media@bitmanu.com

+1 347 973 5948