On June 30, 2023, Copenhagen Infrastructure Partners (CIP) reached first close on its fifth flagship fund Copenhagen Infrastructure V (CI V) at EUR 5.6 billion in capital commitments received – putting it on track to reach its target fund size of EUR 12 billion and become the world's largest dedicated greenfield renewable energy fund.
COPENHAGEN, Denmark, July 10, 2023 (GLOBE NEWSWIRE) — A large group of leading institutional investors across continental Europe, the Nordics, the UK, North America, and the Asia-Pacific region participated in the first close of CI V. Backed by the strong appetite of additional investors already in process, the fund is on track to reach its target fund size of EUR 12 billion and is set to become the largest fund globally dedicated to greenfield renewable energy infrastructure investments.
"We're delighted by the continued trust in CIP from our existing investors, and are pleased to welcome the many new investors to our renewable energy platform. Reaching nearly EUR 6 billion at first close is a testament to the importance of the fund, and the confidence placed in our industrial approach to energy infrastructure investments. With its greenfield focus and large and diversified portfolio, CI V has the potential to significantly contribute to, and accelerate the energy transition on a global scale, while generating strong returns for our investors," says Jakob Baruël Poulsen, Managing Partner at CIP.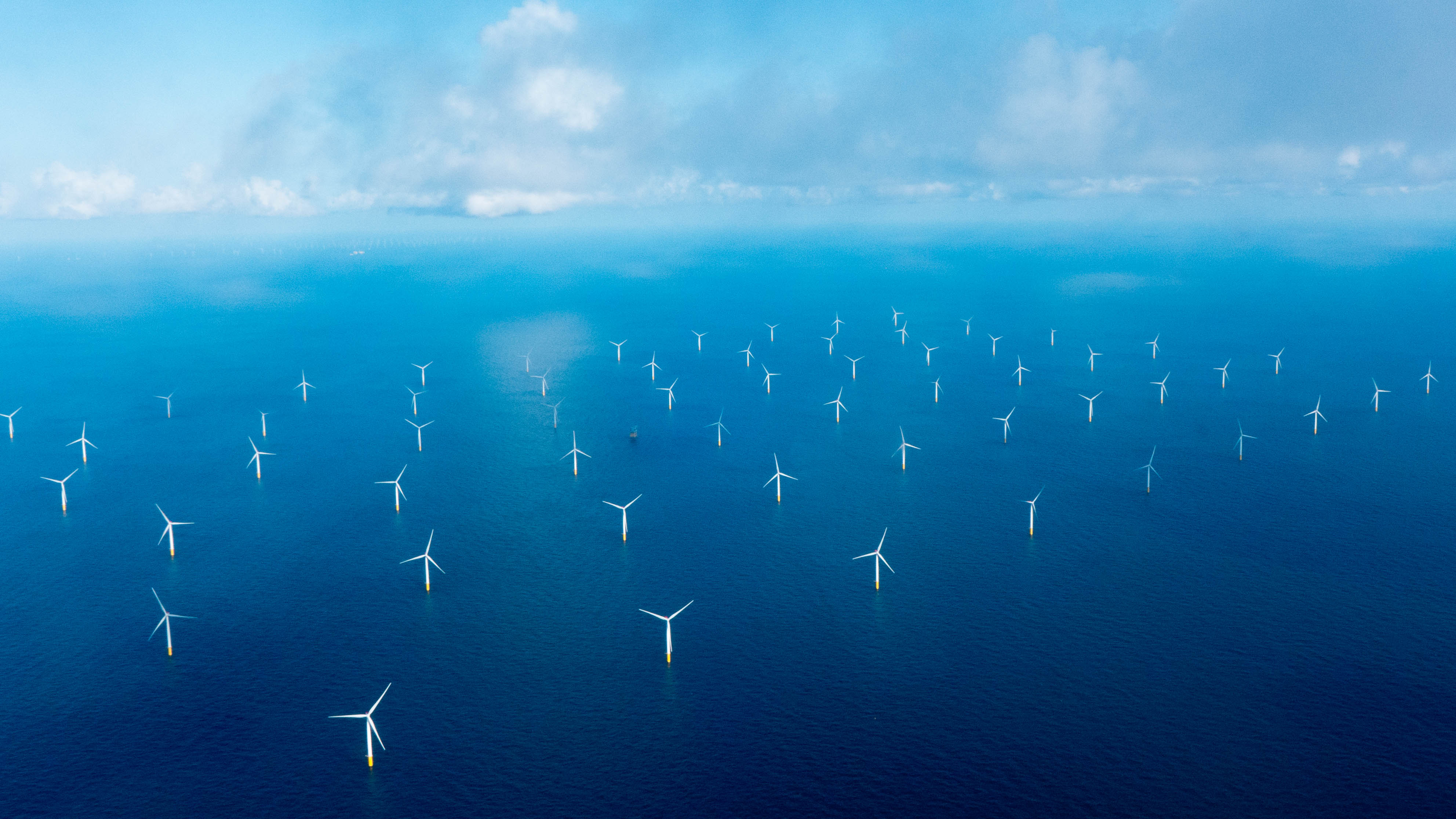 The investment strategy is a continuation of the predecessor flagship funds CI I, CI II, CI III, and CI IV, applying the same well-tested industrial value-creation approach, whereby projects are entered early and significantly de-risked and optimised, prior to the start of construction to capture the attractive greenfield premium. The fund will focus on greenfield investments within large-scale renewable energy infrastructure. It has a global reach and intends to diversify investments across technologies such as contracted offshore wind, energy storage, onshore wind and solar in low-risk OECD countries in North America, Western Europe, and Asia Pacific.
"We believe the market timing for investment of CI V is favourable. The strong and accelerating demand for new renewable infrastructure to secure energy independence and deliver on ambitious climate pledges creates many new investment opportunities. The fund and CIP are well-positioned to capture the attractive market opportunities, backed by our strong and extensive track record, our large team of experienced industrialists, and our ownership of one of the world's largest portfolios of greenfield renewable energy projects. Our large investment pipeline and broad capabilities across all major renewable technologies and presence in all key markets enable us to select the best projects for the fund and to build a well-diversified portfolio," says Jakob Baruël Poulsen.
CI V is off to a strong start with the largest project pipeline of any CIP fund to date. At first close, the Fund has ownership of more than 40 renewable energy infrastructure projects with a total potential CI V commitment of approximately EUR 20 billion, corresponding to more than 150% of the target fund size. The large seed portfolio provides significant optionality and flexibility in project selection and portfolio construction, as well as investment execution robustness and visibility. In June, CI V took its first final investment decision on a +400MW onshore wind project in the US, expected to start construction in the coming months.
Based on the current portfolio, CI V is targeting to add an estimated 20 GW of new clean energy capacity to the grid, enough to power more than 10 million average households with renewable energy, which corresponds to an annual CO2 avoidance of 15 million metric tons.
About Copenhagen Infrastructure Partners
Founded in 2012, CIP is today the world's largest dedicated fund manager within greenfield renewable energy investments and one of the global leaders in offshore wind. Funds managed by CIP focus on investments in offshore and onshore wind, solar PV, biomass and energy-from-waste, transmission and distribution, reserve capacity, storage, advanced bioenergy, and Power-to-X.
CIP manages 11 funds and has to date raised approximately EUR 25 billion for investments in energy and associated infrastructure from more than 150 international institutional investors. CIP has approximately 400 employees and 12 offices around the world. For more information, visit www.cip.com.
For further information, please contact:
E-mail: media@cip.com
Oliver Routhe Skov, Head of Media Relations
Phone: +45 7070 5151
Email: orsk@cip.com
Stephanie Brokhattingen, Partner – Investor Relations
Phone: +45 7070 5151
Email: sbr@cip.com
Thomas Kønig, Partner – Investor Relations
Phone: +45 7070 5151
Email: tkon@cip.com
Legal disclaimer
This release does not constitute an offer to sell or the solicitation of an offer to purchase any security. Any investment involves substantial risks including complete loss of capital. There can be no assurance that CIP will be able to implement the strategy described herein or, if implemented, that it will lead to successful results. Similarly, there can be no assurance that CIP will be able to maintain the advantages discussed herein over time, or outperform third parties or the financial markets generally.
Certain information contained herein constitutes "forward-looking statements," which can be identified by the use of terms such as "may," "will," "expects," "intends," "plans," "believes," "estimates" or comparable terminology. Forward-looking statements are subject to a number of known and unknown risks and uncertainties, including without limitation changes in economic conditions, political changes, legal and regulatory requirements, interest rate fluctuations, as well as changes in markets, prospects and competition. There can be no assurance that historical trends will continue. Some of the views expressed herein are the opinions of CIP and should not be construed as absolute statements and are subject to change without notice.
A photo accompanying this announcement is available at: https://www.globenewswire.com/NewsRoom/AttachmentNg/cf9fddb1-755b-40b6-9cd5-535aa4680d4b