New integration with business intelligence tools provides customers with unprecedented access to trusted, real-time supply chain data to eliminate silos, maximize agility
 CHICAGO, Jan. 26, 2023 (GLOBE NEWSWIRE) — Leading supply chain visibility company FourKites today announced the launch of Data Connector, an offering that allows customers to automatically access and leverage FourKites data directly within their existing business intelligence tool. By making supply chain data more accessible than ever before, Data Connector will help leaders across organizations access valuable insights to mitigate disruptions and expedite decision-making.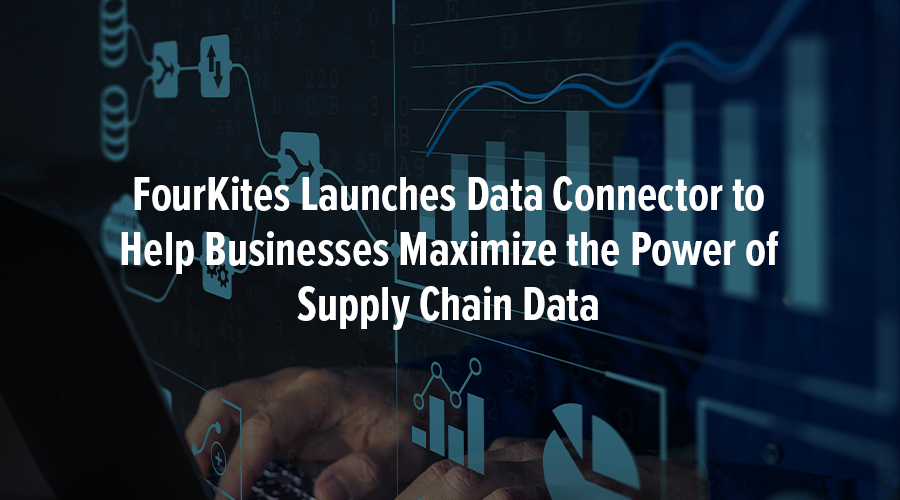 From customer satisfaction to carrier performance, real-time supply chain data is a critical input to understanding business health and performance. Unlike other data integration methods that unlock only a fraction of a company's supply chain data and require time-consuming processes to integrate, Data Connector allows analysts to incorporate hundreds of data points from FourKites directly into their custom analytics platform of choice.
"Data Connector has enabled our company to integrate additional data points into internal reporting for better traceability," said Kaitlyn DeSpiegler, Logistics Manager – Strategic Projects, 3M. "This, in turn, has helped us gain insight into our export process as it relates to delays and handoffs. The data feeds into a larger end-to-end view that our export and import teams use to track goods processing through 3PL warehouses and the exporting country. The team has seen great efficiencies in being able to integrate all tracking data into one report."
Designed for data analysts who want the ultimate flexibility for custom analytics, Data Connector allows customers to start building custom dashboards in minutes — no implementation or significant developer resources required. It also eliminates the need for manual data uploads or complex workflows to integrate FourKites data into customers' business intelligence stacks.
"Business leaders are realizing that trusted, high-quality supply chain data goes far beyond trucks and trains; it is relevant to all corners of the enterprise. The more accessible that data is across their organization, the more they can optimize their operations," said Priya Rajagopalan, Chief Product Officer of FourKites. "We are committed to ensuring that our customers can maximize their entire ecosystem of technology providers — of which FourKites is a major element — to inform and expedite their decision making."
FourKites customers, including 3M, are using Data Connector to identify the supply chain data most relevant for their needs, and leverage that information to derive broader business insights and accelerate time to value. Data Connector is available to FourKites customers worldwide, across all industries.
About FourKites
Leading supply chain visibility platform FourKites® extends visibility beyond transportation into yards, warehouses, stores and beyond. Tracking more than 3 million shipments daily across road, rail, ocean, air, parcel and last mile, and reaching over 200 countries and territories, FourKites combines real-time data and powerful machine learning to help companies digitize their end-to-end supply chains. More than 1,200 of the world's most recognized brands — including 9 of the top-10 CPG and 18 of the top-20 food and beverage companies — trust FourKites to transform their business and create more agile, efficient and sustainable supply chains. To learn more, visit https://www.fourkites.com/.
Media Contacts
Marianna Vyridi
Big Valley Marketing for FourKites
(650) 468-3263
mvyridi@bigvalley.co
An infographic accompanying this announcement is available at: https://www.globenewswire.com/NewsRoom/AttachmentNg/cc0f2d8d-d0a8-4310-854e-4fc3da7a03b6