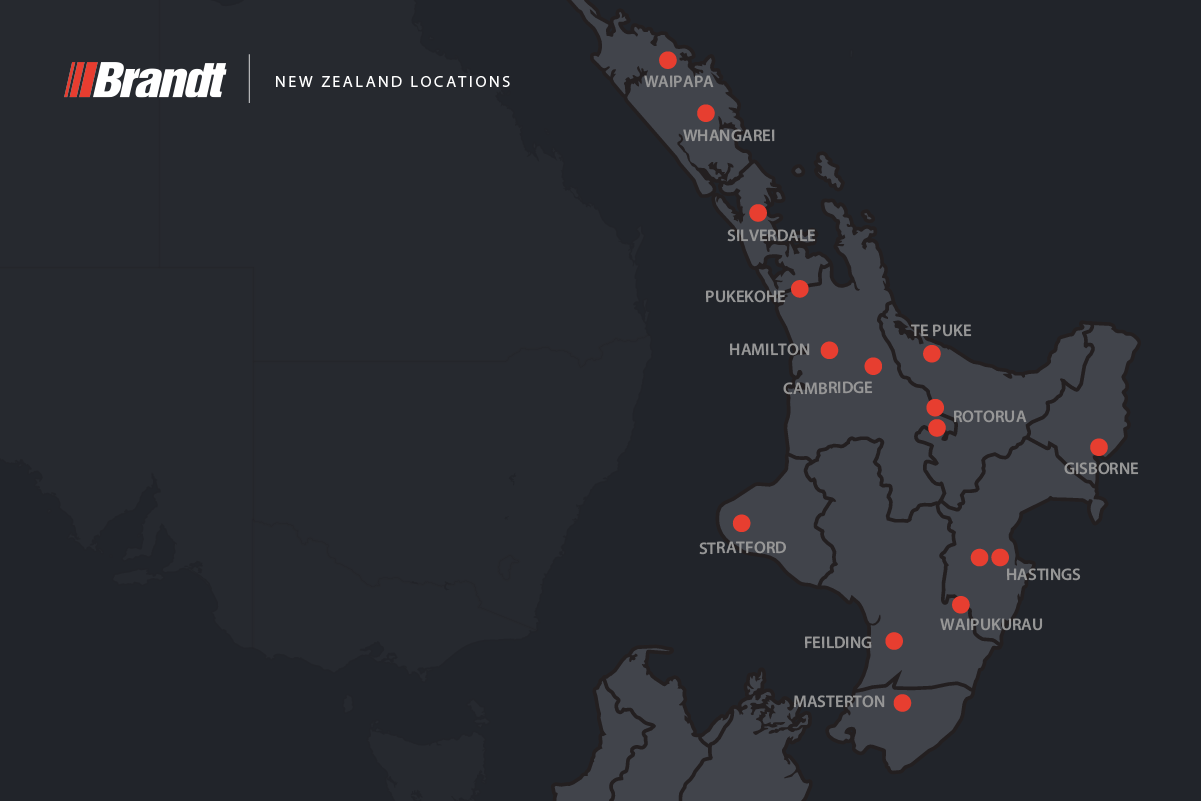 PUKEKOHE, New Zealand, June 26, 2023 (GLOBE NEWSWIRE) — The Brandt Group of Companies is pleased to announce that they have reached an agreement to acquire the assets of Wairarapa Machinery Services Ltd.
Wairarapa Machinery is a familiar face in the Greater Wellington Region, serving the local community with a range of premium new and used farm and lawncare equipment since 1983. The announcement unites New Zealand's North Island under one dealer brand and will continue with business as usual, featuring the same team that customers have come to know and trust over the past 40 years.
"Combining all of the Deere dealerships on the North Island under one banner is going to result in more comprehensive support for New Zealand farmers and contractors, now and in the future," says Brandt CEO, Shaun Semple." We're ready to roll up our sleeves and earn the loyalty of Wairarapa's customers through a combination of premium products and services and a consistent, high-quality customer support experience."
With this acquisition, Wairarapa Machinery becomes part of a multistore dealer group with access to knowledge and expertise of 17 locations across the North Island.
Customers will also benefit from Brandt's extensive parts and equipment inventory from premium brands such as John Deere and number of complimentary product brands.
The agreement is subject to due diligence and customary closing conditions and is expected to close on August 31, 2023. For more information on the Brandt Group of Companies go to www.brandt.ca.
About the Brandt Group of Companies
The Brandt Group of Companies is a family-owned manufacturing and distribution company that serves a growing international audience in industries such as agriculture, construction, forestry, rail, mining, steel, transportation, material handling, and energy. The company has 6000+ employees and more than 170 locations in New Zealand, Australia, Canada, and the USA.
A photo accompanying this announcement is available at https://www.globenewswire.com/NewsRoom/AttachmentNg/3de62a76-83ea-4398-a5c6-423c45dd620f

For more information, contact Brian Radiff at BRadiff@brandt.ca