One Nation Senator Malcolm Roberts has made an arresting claim that federal parliament has jail cells in its basement.
Senator Roberts says the cells under Parliament House could be used to lock up government ministers who disobey senate orders.
But the claim is incorrect. The idea a jail cell was built underneath the federal parliament is an urban myth.
Parliamentary authorities confirmed to AAP FactCheck there are no jail cells at Parliament House.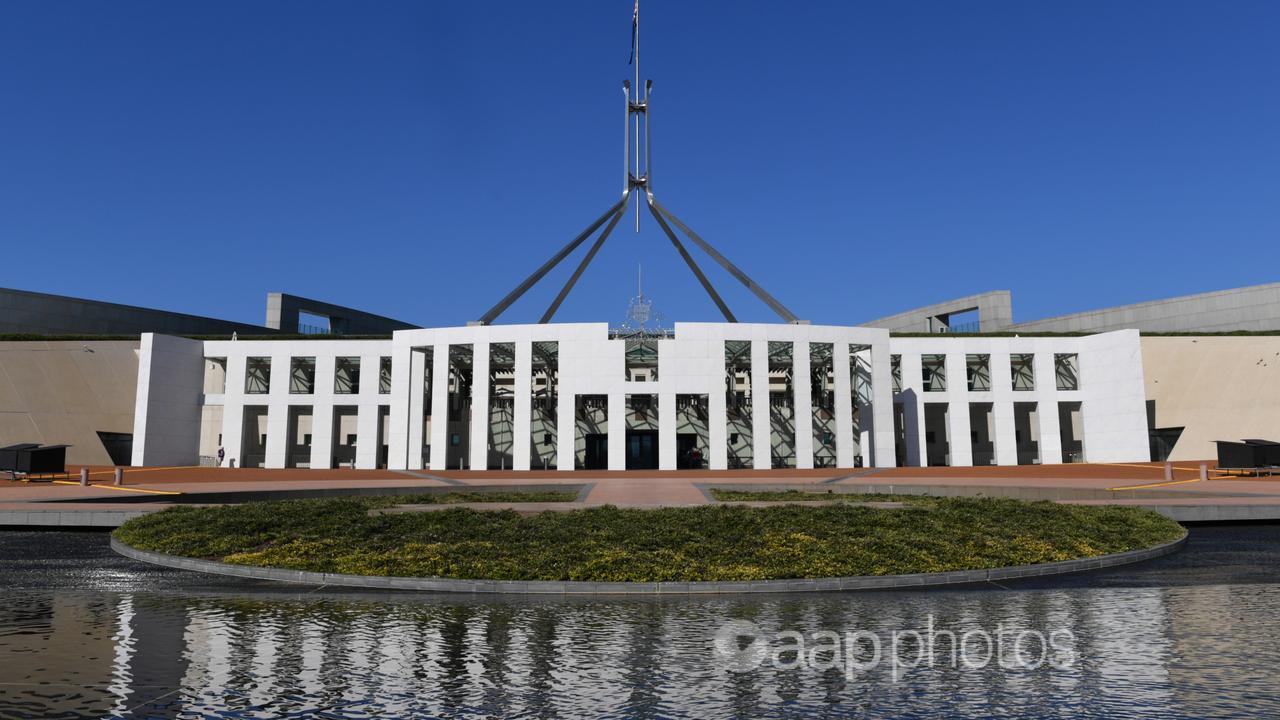 Senator Roberts made the claim during a debate about the Labor government answering questions on notice in the Senate on May 11.
He suggested in his speech that ministers who fail to comply with senate orders for the production of documents should be charged with contempt.
"If this Senate is not happy with a minister's disobedience of a direct order, then the Senate itself can vote on contempt, which we would do and which should happen," he said.
"There are jail cells in the basement. It's time for the executive government to be reminded why they're there. That's not a joke. That is fact. It's time for the government to be reminded why there are jail cells in the basement."
Senator Roberts then repeated the claim on Twitter on May 15 (archived version here).
But when contacted by AAP FactCheck, Senator Roberts' office said the politician's reference to cells underneath parliament was merely metaphorical.
"While Parliament House does not run a recognised full-time jail by any means, the very capable federal police have the means to detain individuals securely at Parliament House if it ever became necessary, effectively a jail cell for all intents and purposes," a spokesperson said in an email.
They said the senator's speech "was intended to bring attention to the little-known fact that the Senate or the House of Representatives can actually order the imprisonment of someone by vote in the chamber on the basis of contempt, as they did in the 1950s to two journalists".
In a 2015 interview, senate clerk Dr Rosemary Laing said claims of a jail cell at Parliament House were "a great story" but untrue.
"It's possibly one of the big urban myths about this building. It was at one stage thought that there should be provision for holding cells in this building. You may even find plans with those areas marked, but they were never built, never proceeded with," Dr Laing said.
It is true – at least in theory – that MPs or senators have the power to impose a jail sentence on a person they deem to be in contempt of parliament.
The lower house and the senate are able to impose either a fine or a penalty of up to six months imprisonment on any person they deem to have committed an offence against their respective chamber under Section 7 of the Parliamentary Privileges Act 1987.
The normal procedure for allegations of contempt is that they must be formally raised by an MP or a senator and considered by the Speaker or the Senate president, respectively.
If the complaint has substance, MPs or senators may then be asked to vote on whether to refer the matter to a committee.
The committee – normally either the Senate privileges committee or its House of Representatives counterpart – then investigates the matter and advises what action, if any, should be taken.
MPs and senators may choose to take action against the offending person but they're not bound to follow the committee's recommendations.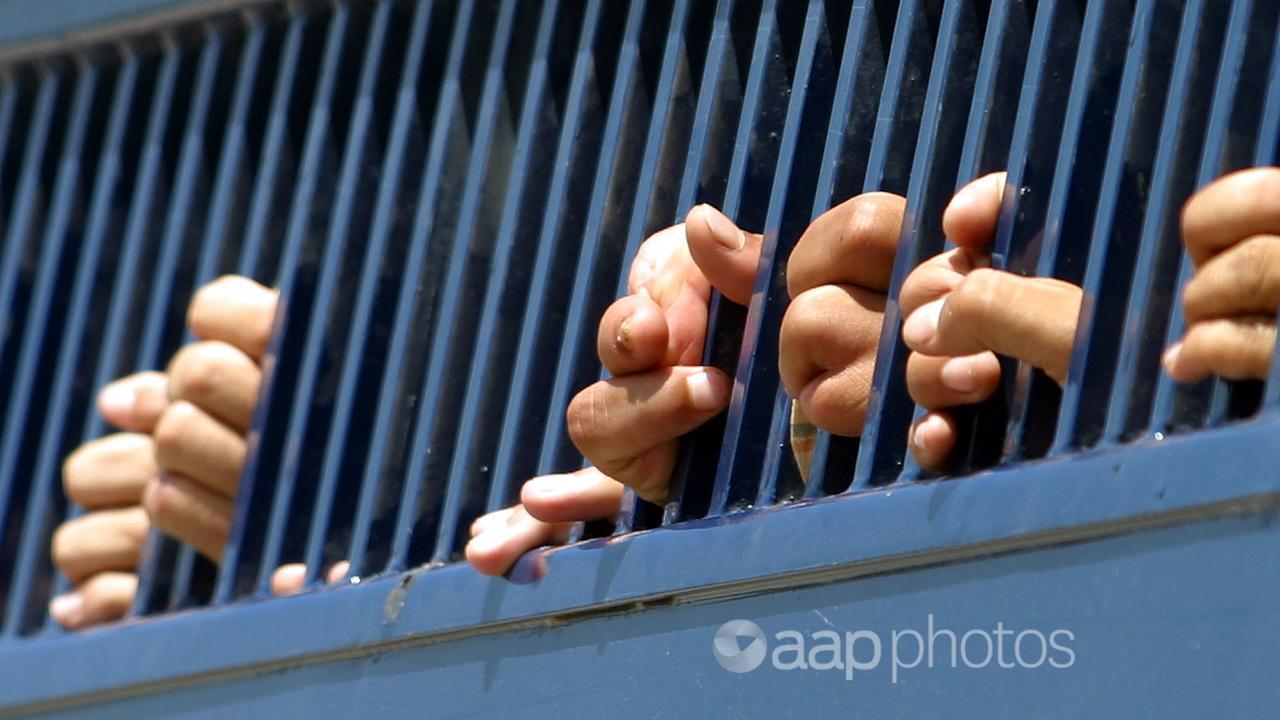 But constitutional law expert Professor Anne Twomey says any jail sentence imposed on a person by MPs or senators would likely face significant legal obstacles.
The House of Representatives did impose a jail sentence on journalists Edward Fitzpatrick and Frank Courtney Browne in 1955, but she said: "These days, it would be a completely different matter".
The Parliamentary Privileges Act had the effect of "codifying and limiting" the powers of the House of Representatives and the Senate, Prof Twomey said, "unlike previously, where it was simply a matter of internal proceedings of the houses".
"This would mean that the courts would be capable of reviewing any punishment imposed by a house to ensure compliance with the law," she told AAP FactCheck in an email.
Prof Twomey said two further developments in constitutional law – the separation of powers and the implied freedom of political communication – could also limit the ability of politicians to put people behind bars.
"It is not in the interests of either house to imprison anyone and run the gauntlet of a High Court decision that may have a broader impact upon the powers of the houses," she said.
Some parliament buildings have historically included jail cells.
Victoria's historical state parliament once had a cell at the rear of the building, which is now used as a changing room, and there's a former prison room in the Palace of Westminster, where the UK parliament sits.
Senior US Democrat politician Nancy Pelosi claimed there was a jail beneath Congress in May 2019, suggesting then treasury secretary Steven Mnuchin could be sent there if he refused to turn over President Donald Trump's tax returns.
But like in Canberra, there's no cell beneath The US Capitol in Washington DC.
The Verdict
The claim that there are jail cells underneath the federal parliament is false.
Parliamentary authorities confirmed to AAP FactCheck that Parliament House does not have a jail cell. It appears to be a long-standing urban myth.
False – The claim is inaccurate.
AAP FactCheck is an accredited member of the International Fact-Checking Network. To keep up with our latest fact checks, follow us on Facebook, Twitter and Instagram.
All information, text and images included on the AAP Websites is for personal use only and may not be re-written, copied, re-sold or re-distributed, framed, linked, shared onto social media or otherwise used whether for compensation of any kind or not, unless you have the prior written permission of AAP. For more information, please refer to our standard terms and conditions.