They may be laughing, but there's serious misinformation being spread in a viral video by climate change sceptics.
Retired geologist Don Easterbrook, who has frequently questioned anthropogenic global warming, claims the Antarctic ice cap is not melting – and is actually growing.
The claim is false. The Antarctic ice sheet has been in decline for decades, according to multiple global studies. A number of experts have independently confirmed this to AAP FactCheck.
"I have to laugh, pardon me for laughing, because the Antarctic ice cap is not melting," Easterbrook says in the clip. "The average annual temperature there is 58 degrees below zero. There's not melting going on in the first place. It's actually growing."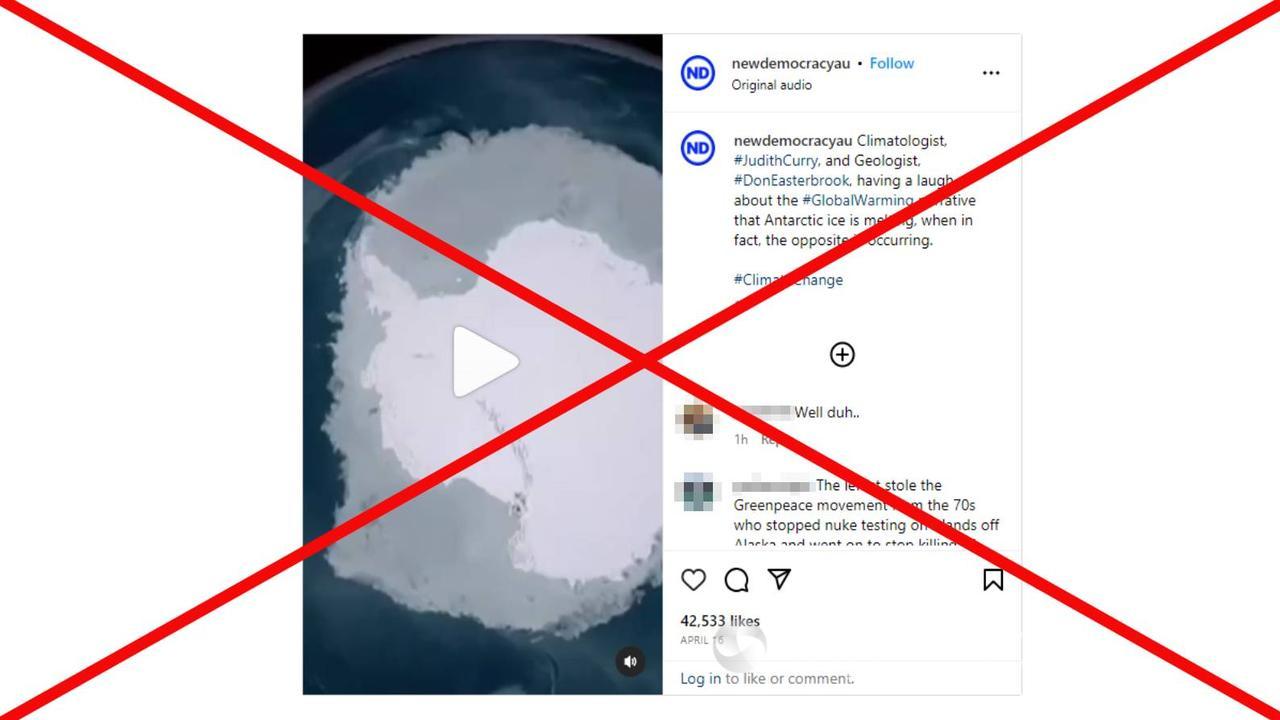 The Instagram post, which has also been shared on TikTok, is an excerpt from the 2016 documentary Climate Hustle (video mark 30min 25sec), which has been described as an "anti-climate change film".
The clip discusses both Antarctic sea ice and ice sheets. Ice caps or sheets cover large areas of land, while sea ice floats on the ocean surface. 
There are only two ice sheets in the world: the Antarctic ice sheet and the Greenland ice sheet.
Multiple experts told AAP FactCheck that Easterbrook's claim was false at the time of the documentary and is false now.
Nicholas Golledge is a professor of glaciology at the Antarctic Research Centre in Wellington. In an email to AAP FactCheck, he said: "Based on the best available, peer-reviewed, quantitative science, there are NO grounds to assert that the Antarctic ice sheet as a whole is currently growing."
Wolfgang Rack, a glaciologist and associate professor at the University of Canterbury in Christchurch, agreed.
"Polar climate is a complex beast because of the involved feedback processes," he said in an email. "The claims and statements in the Instagram video are based on oversimplification.
"The overall ice sheet mass balance is a sum of debit and credit processes … Taken together they are negative. The Antarctic ice sheet is losing mass and contributes to sea level rise."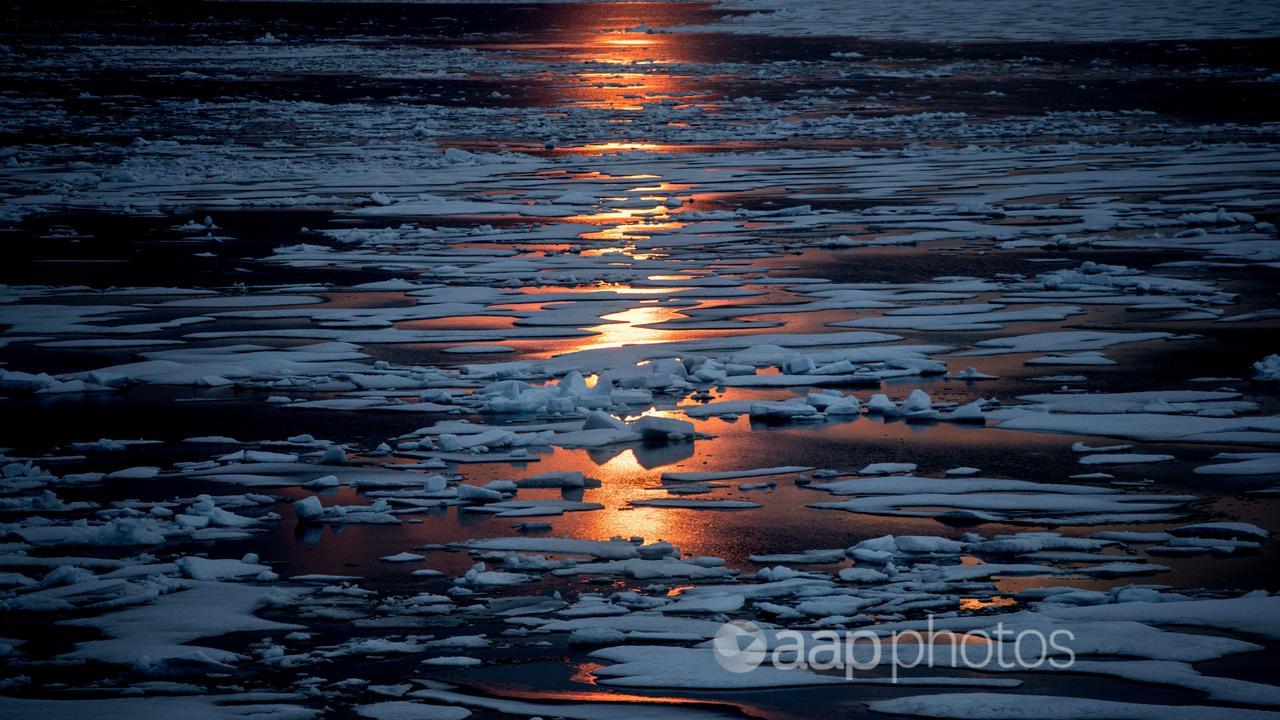 Multiple studies have found that the Antarctic ice sheet is reducing.
NASA's Global Climate Change site states "Antarctica is losing ice mass (melting) at an average rate of about 150 billion tons per year," while US-based National Oceanic and Atmospheric Administration (NOAA) notes that, while Antarctica is more buffered than some spots from climate change, "the frozen continent has become warmer, and has lost billions of tons of ice as a result".
A 2018 study published in Nature found that the Antarctic "lost 2,720 ± 1,390 billion tonnes of ice between 1992 and 2017".
Meanwhile, the Sixth Assessment Report of the United Nations Intergovernmental Panel on Climate Change in 2021, based on work by hundreds of experts, reported "ice sheets and glaciers worldwide have lost mass (very high confidence)" (A1.1) and "acceleration of ice flow and retreat in Antarctica … has the potential to lead to sea level rise of several metres within a few centuries (very high confidence)".
A study released earlier this month (April 20, 2023) in the journal Earth System Science Data combined 50 satellite surveys of Antarctica and Greenland taken between 1992 and 2020. It concluded the seven worst years for polar ice sheets melting and losing ice have occurred within the past decade.
The Instagram video also features climatologist Judith Curry. She makes a separate claim regarding Antarctic sea ice, which also featured in the 2016 documentary.
She said: "We're seeing records set for Antarctic sea ice extent. Climate models predict that Antarctica should be losing sea ice and that's exactly the opposite of what's happening."
Prof Golledge told AAP FactCheck that sea ice can be "quite variable" depending on location and measuring it properly requires taking a look at average trends over several years.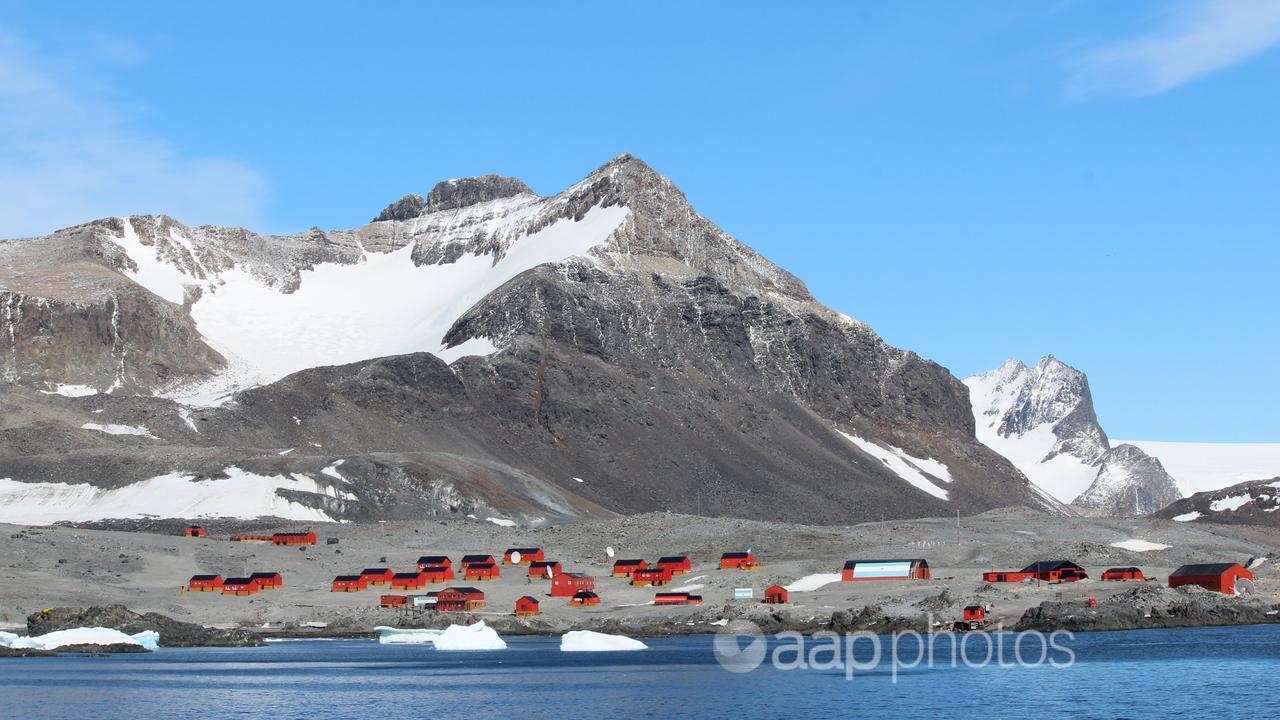 "The sea ice in Antarctica, just as in the Arctic, expands every year during the cold months, and melts again during the warmer months," he said.
"Until recently, Antarctic sea ice had been slowly increasing in extent from a record low in 2017. But that changed in 2022/23. Antarctic sea ice is now at a new record low, and only time will tell how long it might take to recover."
Dr Rack added that sea ice closely interacts with the ocean currents and atmosphere, and therefore changes are harder to understand and to model.
"It is important to note that sea ice in some regions increased, whereas other areas showed significant decrease. This variability is not completely surprising for an ocean as big as the Southern Ocean," he said.
Data from the US National Snow and Ice Data Center shows sea ice hit a low in February and March this year.
The Verdict
The claim that the Antarctic ice sheet is not melting and is actually growing is false.
Multiple global studies reveal the ice sheet has been in decline over several decades. NASA puts the loss of ice mass at an average of around 150 billion tonnes per year.
Experts confirmed the findings, stating the claim has no basis in fact.
False — The claim is inaccurate.
AAP FactCheck is an accredited member of the International Fact-Checking Network. To keep up with our latest fact checks, follow us on Facebook, Twitter and Instagram.
All information, text and images included on the AAP Websites is for personal use only and may not be re-written, copied, re-sold or re-distributed, framed, linked, shared onto social media or otherwise used whether for compensation of any kind or not, unless you have the prior written permission of AAP. For more information, please refer to our standard terms and conditions.