A Facebook video claims to show an episode of The Simpsons about weather manipulation.
The post (screenshot here) follows recent earthquakes in Turkey and Syria, and Cyclone Gabrielle in New Zealand, which many social media users have falsely blamed on weather modification or geo-engineering.
It's the latest in a long list of claims related to The Simpsons supposedly predicting major worldwide events, including the monkeypox outbreak, Queen Elizabeth II's death, George Floyd's arrest, vaccine mandate trucker protests in Canada and the COVID-19 pandemic. These claims are often based on edited, out of context clips or fabricated images.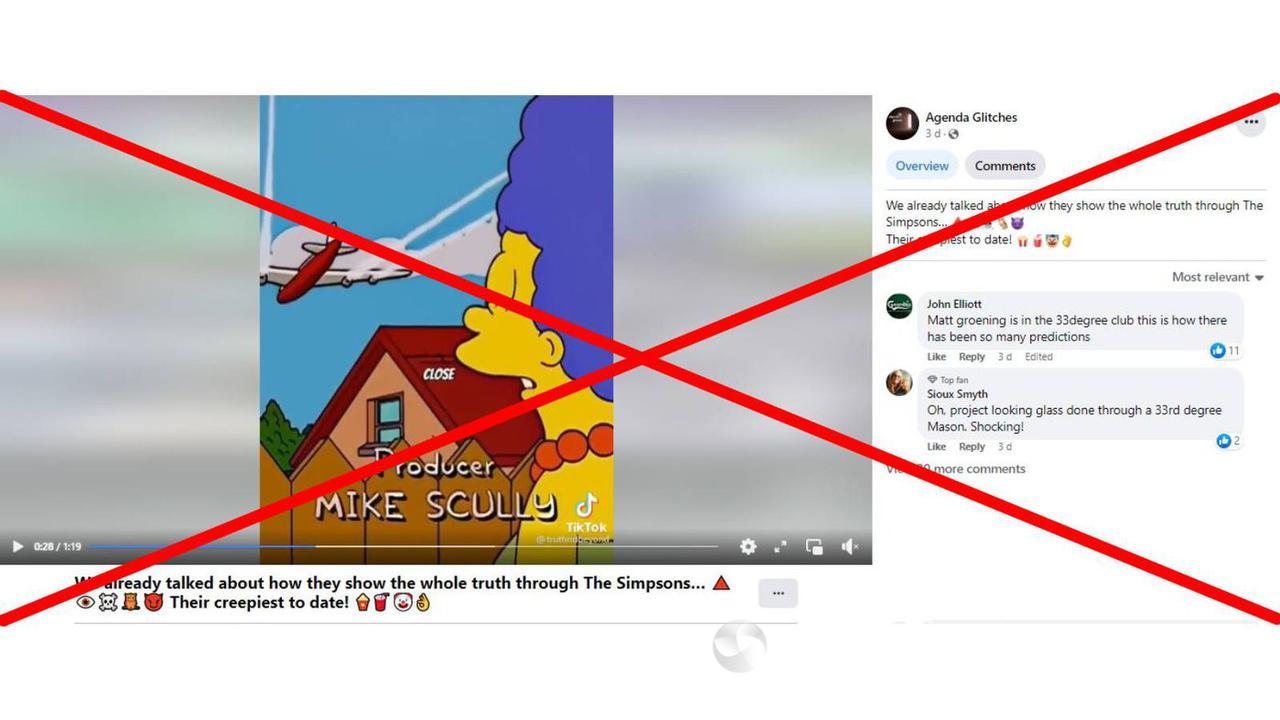 This video is no different. The clip is an edit of three different episodes – one of which comes from a separate television show called American Dad! – made to look like an episode of The Simpsons which features a plotline about chemtrails and weather manipulation.
"We already talked about how they show the whole truth through The Simpsons… Their creepiest to date!" the caption says.
The first clip featuring Homer and Otto falling through the earth's core comes from episode six of the 11th season of The Simpsons, titled, "Hello Gutter, Hello Fader". In the original episode, Homer jumps from a tall building but is saved by Otto, who is bungee jumping. They fall through a manhole and encounter various subterranean creatures including Hans Moleman, who is operating an earthquake machine.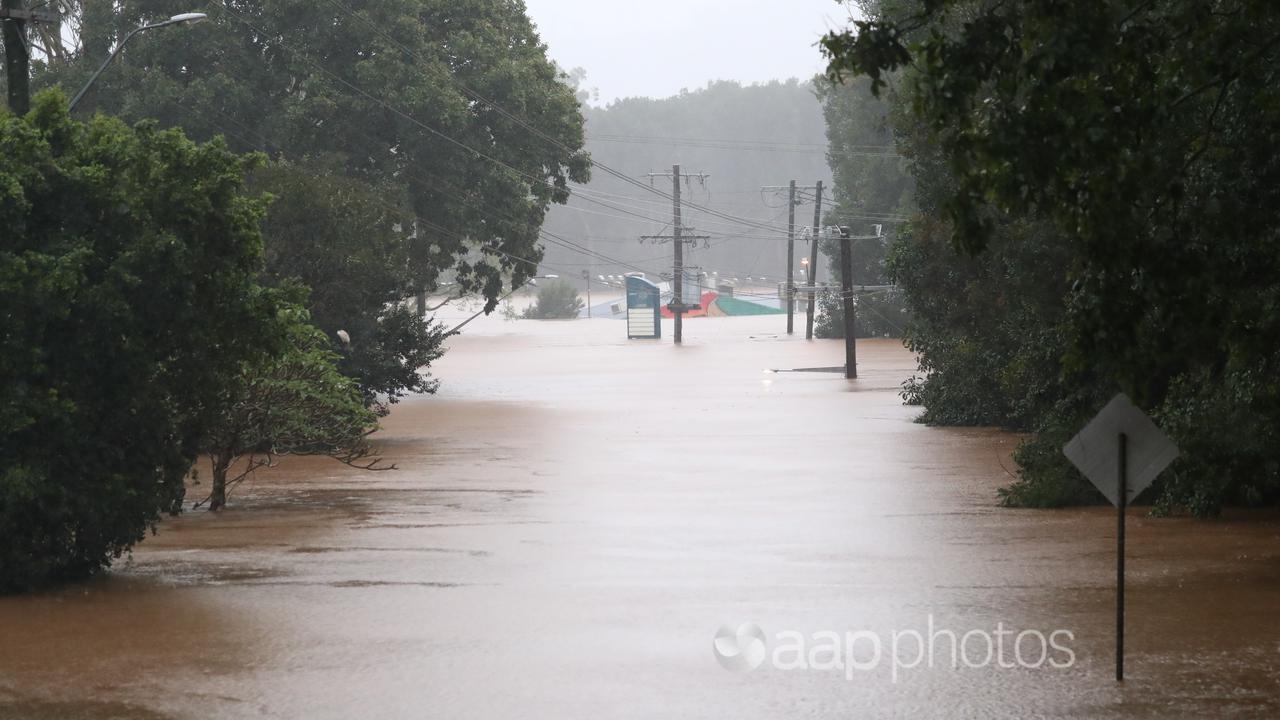 The second scene comes from "Mr. Spritz Goes to Washington," the 14th episode of the 14th season. In this plotline, the Simpsons' home becomes inhabitable due to aeroplane noise, so Krusty the Clown gets elected to Congress and passes a bill to change the flight path. There is no mention of weather manipulation or chemtrails in this episode.
The last part of the video is from a different animated television show, American Dad! The clip is taken from episode nine of season 11, titled, "Anchorfran", where Stan Smith asks "CIA Weather Control" to launch a "sub-polar tornado-cane" in order to reunite two other characters.
The video was originally posted on TikTok, but has been shared multiple times on Facebook and Instagram, with other examples here and here.
The Verdict
The claim that The Simpsons aired an episode about weather manipulation is false. The video uses three clips from separate episodes, including one that comes from a different television show called American Dad!
There is no reference to weather manipulation in either of the episodes of The Simpsons.
False – The claim is inaccurate.
* AAP FactCheck is an accredited member of the International Fact-Checking Network. To keep up with our latest fact checks, follow us on Facebook, Twitter and Instagram.
All information, text and images included on the AAP Websites is for personal use only and may not be re-written, copied, re-sold or re-distributed, framed, linked, shared onto social media or otherwise used whether for compensation of any kind or not, unless you have the prior written permission of AAP. For more information, please refer to our standard terms and conditions.