A Facebook video claims face masks contain tiny fibres which cause and spread a controversial condition called Morgellons disease.
The claim is false. Researchers told AAP FactCheck that studies have found no evidence masks are responsible for Morgellons, itself the subject of debate on its veracity as a real condition.
One of the leading researchers of Morgellons said it was impossible that masks could be to blame.
A video titled "MASKS REALITY CHECK" shared by an Australian Facebook user, alleges: "Some … have put face masks under a microscope and found the disturbing presence of things that should not have been there," (video mark 17min, 15 sec).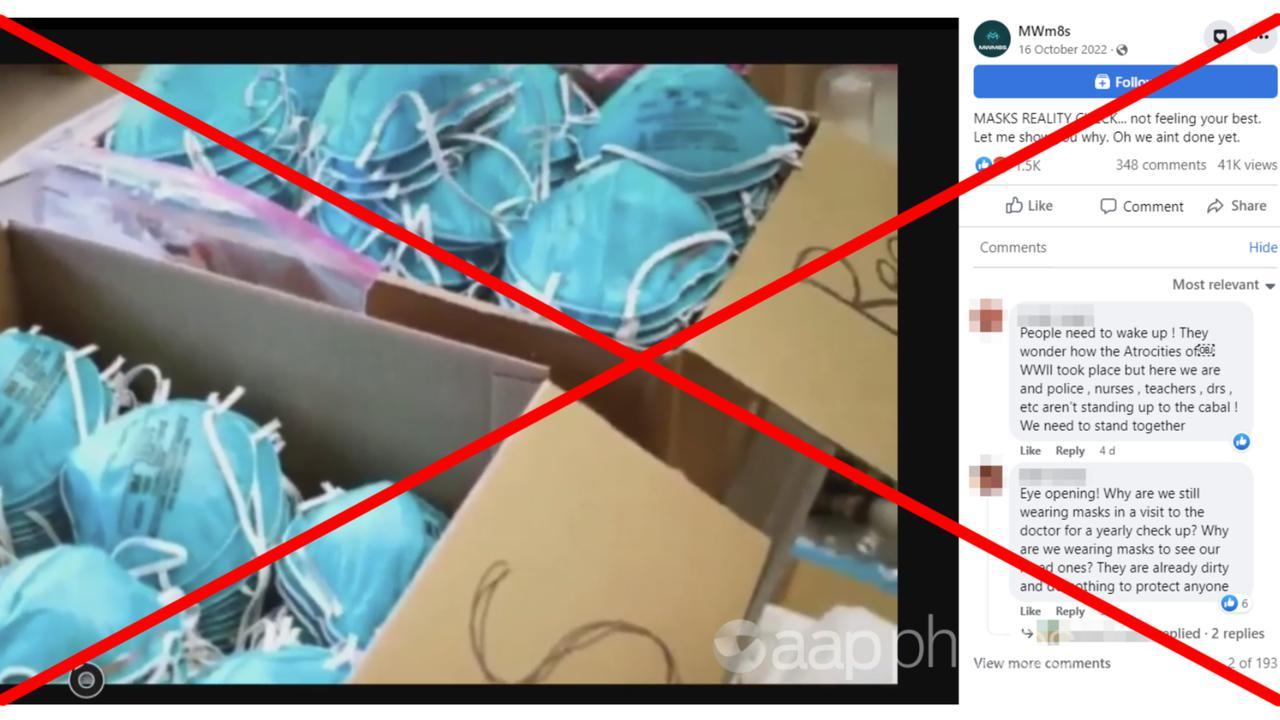 Over a series of images of fibres under a microscope and people with skin conditions, a narrator claims: "What we are looking at here are called Morgellons. Morgellons are tiny fibres that cause something called Morgellons disease. Patients describe the feeling of something alive, crawling and biting underneath their skin, like tiny insects."
The video claims sufferers have wounds that "just won't heal" and general degenerative health effects.
Morgellons is an unexplained skin condition first described by that name in 2002.
There are differing opinions in medical circles about what it is, but experts told AAP FactCheck it isn't caused or spread by face masks.
Morgellons is characterised by people "describing filaments of various colours growing from the skin as well as biting or crawling sensations under the skin".
A 2018 paper for the Clinical, Cosmetic and Investigational Dermatology journal noted it had been described as everything from "a delusion" to "a dermopathy" or disease of the skin.
A 2008 study of 115 people with Morgellons symptoms, released by the US Centers for Disease Control and Prevention (CDC) in 2012, concluded: "No common underlying medical condition or infectious source was identified, similar to more commonly recognized conditions such as delusional infestation", although the findings remain controversial.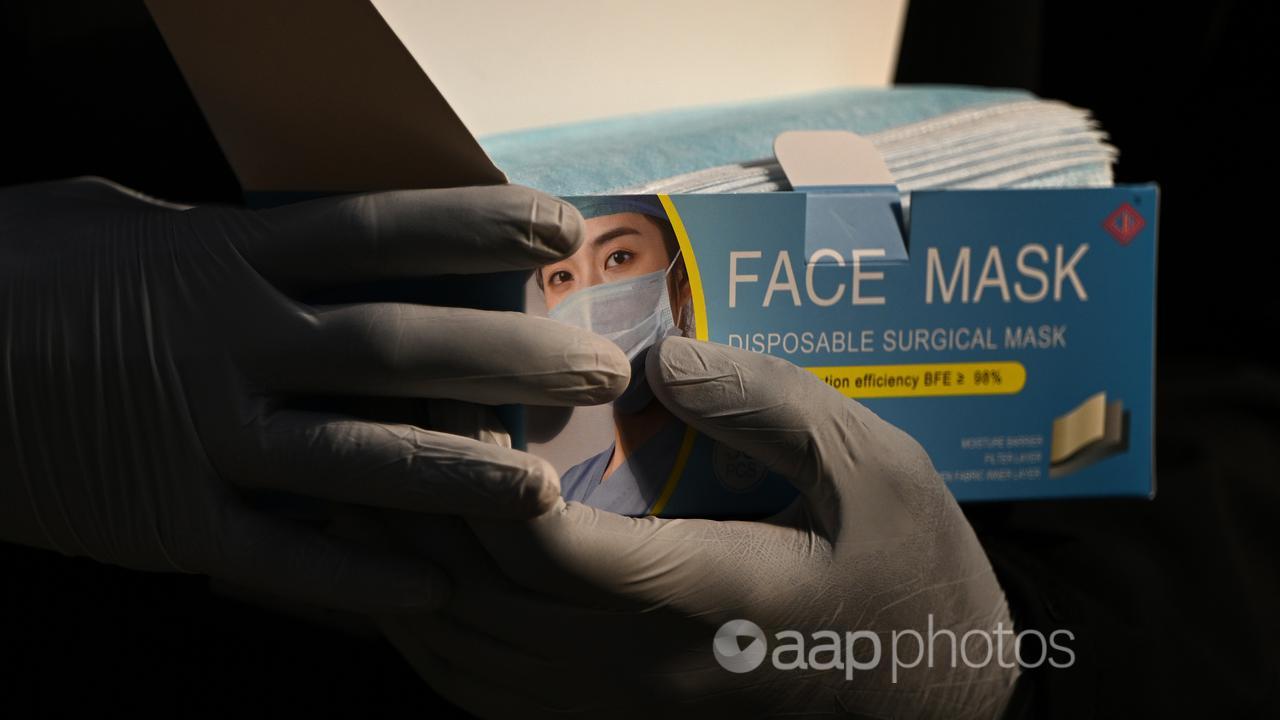 Experts told AAP FactCheck the video's claim were not believable.
Abrar Ahmad Chughtai, an epidemiologist at UNSW Sydney, has been involved with more than 50 studies and randomised controlled trials of face masks on their effectiveness and possible contamination.
"Our group has conducted the largest body of work on face masks and we never heard about 'Morgellons disease' before," Dr Chughtai said in an email.
"It seems more theoretical than practical."
Randy Wymore, an associate professor of pharmacology at Oklahoma State University who has conducted extensive research into the etiology of the Morgellons phenomenon, said the video's claim was impossible.
"There is no such thing as 'the Morgellons' as implied in the video," Dr Wymore told AAP FactCheck in an email.
"The video states that the Morgellons fibres somehow cause Morgellons and that they are alive."
Dr Wymore said his research showed Morgellons fibres were not organisms, but a by-product of the disease. The syndrome wasn't just a skin condition as the video claimed, he said.
"Morgellons is a terrible disease that is not just a skin disorder. It is best to view Morgellons as a systemic condition."
Dr Wymore's research into Morgellons has explored the condition's possible causes, including a bacterial infection, but he said it was not spread by face masks.
"If fibres in masks caused Morgellons there should be millions of cases of Morgellons considering how many hundreds of millions of masked people there have been since spring of 2020," he said.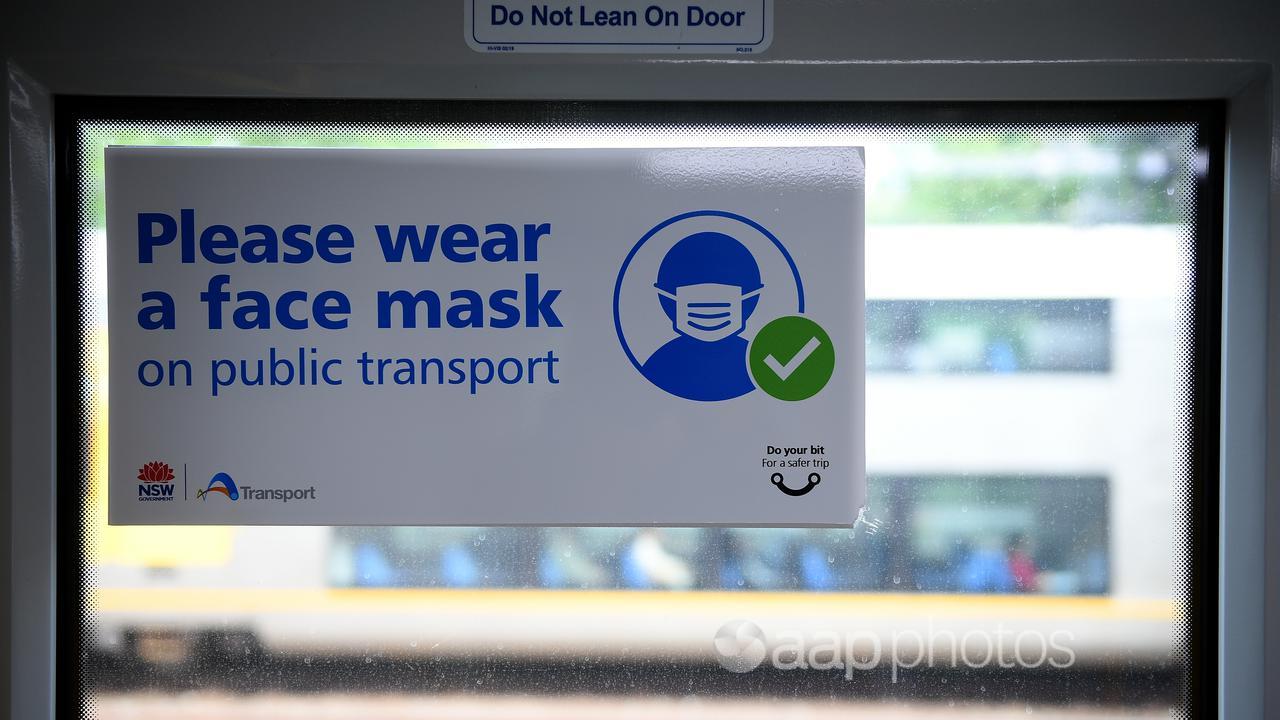 The video says people can place a mask over a bowl of hot water "which resembles the effects of your exhalation" and then examine the mask under a microscope to see moving fibres.
However, "moving fibres" seen under close inspection on COVID test swabs and masks are typically an expression of static electricity, which has been known to affect inanimate objects for decades.
"Fibres can either appear to move on their own due to static … or moisture," science information website Health Desk states.
Dr Wymore said the mask experiment in the video proved nothing.
"Take any piece of cloth that has fibres and heat it and increase the moisture and then some, but not all fibres move," he said.
Blue surgical masks and N95 masks are commonly made of polypropylene, a synthetic plastic fibre, while fabric masks are made of cloth fibres.
Dr Chughtai said experts had long agreed masks should be either washed or disposed of after use depending on their composition, due to the possibility of contamination on the outer surface.
"The risk is higher with longer duration of mask use (more than six hours) and with higher rates of clinical contact," he said. "However, for single use, masks are safe."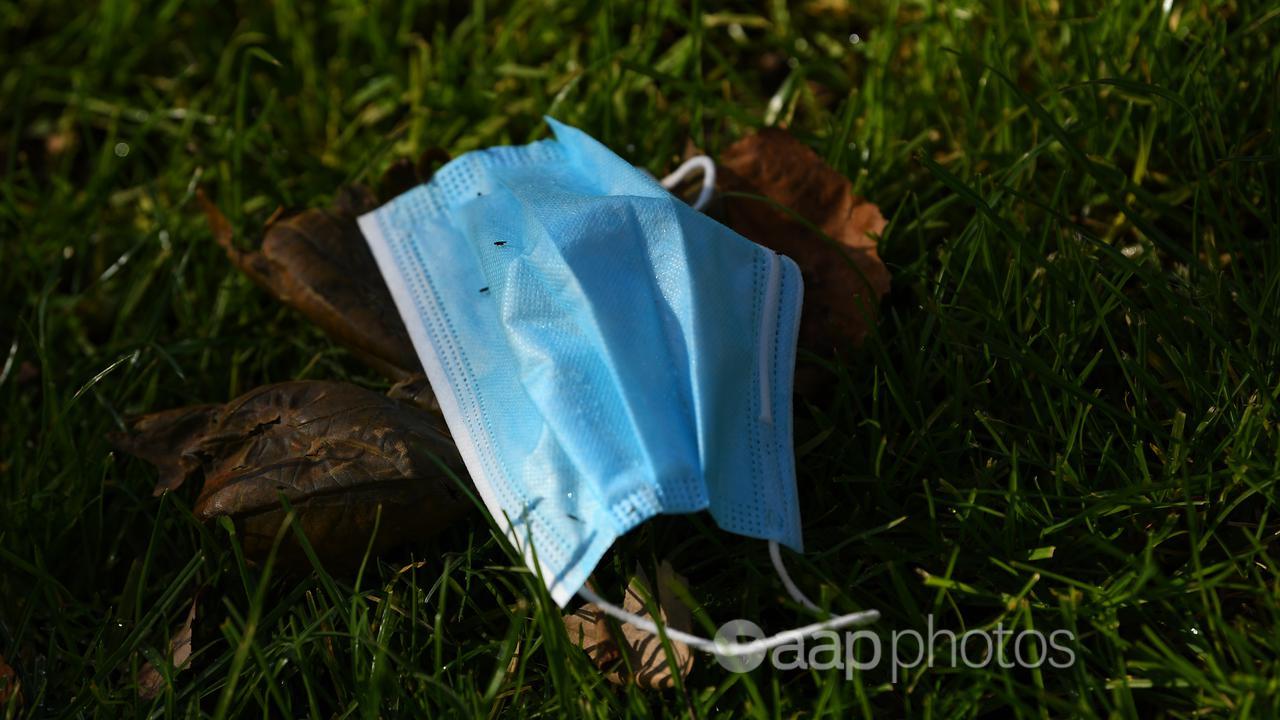 Claims about Morgellons and mask wearing have also been debunked by other fact-check organisations, see here, here, here and here.
AAP FactCheck has debunked many claims about face masks during the pandemic, as seen here, here, here, here and here.
The Verdict
The claim face masks can cause Morgellons disease is false. There is no scientific consensus on whether it is an actual skin condition. One of the world's leading Morgellons researchers told AAP FactCheck it would be impossible to transmit the condition through fibres in a face mask.
An expert involved in more than 50 studies on face masks also told AAP FactCheck he was unfamiliar with Morgellons and there was no evidence it was spread on face masks.
False – The claim is inaccurate.
AAP FactCheck is an accredited member of the International Fact-Checking Network. To keep up with our latest fact checks, follow us on Facebook, Twitter and Instagram.
All information, text and images included on the AAP Websites is for personal use only and may not be re-written, copied, re-sold or re-distributed, framed, linked, shared onto social media or otherwise used whether for compensation of any kind or not, unless you have the prior written permission of AAP. For more information, please refer to our standard terms and conditions.