Parents are being encouraged not to vaccinate babies against hepatitis B, with claims the virus only spreads through unprotected sex and sharing needles.
The claim is false. Experts told AAP FactCheck the disease is most commonly acquired during childbirth and early vaccination can protect infants from developing chronic, lifelong infection.
An anti-vaccination activist made the claim in two posts on Facebook and Instagram (screenshot here) on May 24.
He argues that as infants aren't engaged in unprotected sex or sharing needles, there's no reason to vaccinate them against the virus.
"No doctor, or medical paper on this planet has yet to give any solid reason why it is given to babies on their day of birth and then again at 2, 4 and 6 months of age," the posts state.
"That's right. In Australia your baby is injected 4 times by 6 months of age so stop them getting a virus that is spread through sharing needles with someone who has HepB or having unprotected sex with someone who has HepB."
Hepatitis B affects the liver and can result in acute infection, causing symptoms such as yellowing of the skin and eyes (jaundice), dark urine, extreme fatigue, nausea and vomiting, muscle and joint pain, abdominal pain, loss of appetite, rashes and fever.
Infections lasting more than six months are classified as chronic hepatitis.
Chronic infections increase the risk of potentially fatal cirrhosis and liver failure, while hepatitis B causes more than half of all liver cancer cases.
The disease can be spread through blood and other bodily fluids during unprotected sex and sharing needles, but also spreads in many other ways.
Those include from a mother to a baby during childbirth, when sharing household items such as razors, toothbrushes or nail clippers, through tattoo needles or in medical settings.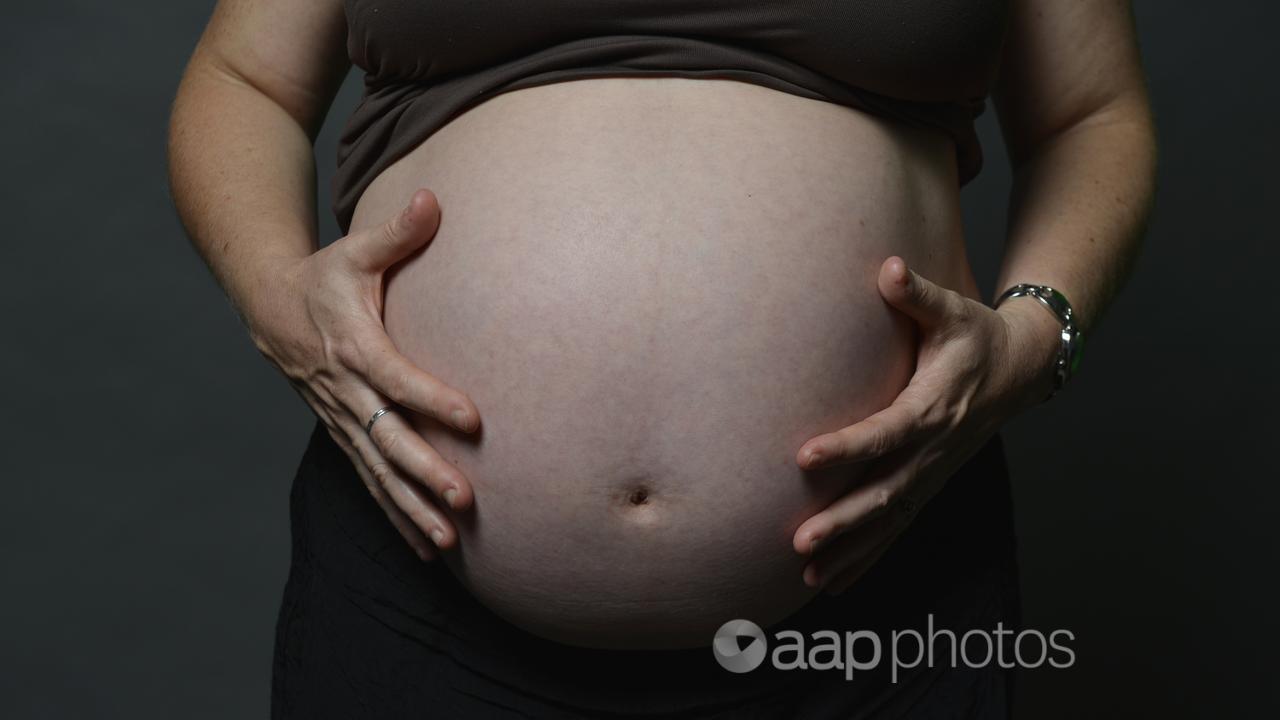 Professor Jacob George, chair of hepatic medicine at the Sydney University School of Medicine, told AAP FactCheck childbirth was by far the most common mode of transmission.
"Ninety per cent of hepatitis B is mother to child transmitted at the time of birth as the baby traverses the birth canal or at caesarean section," Professor George said.
Several health bodies also state the virus is most commonly transmitted at birth, including the World Health Organisation (WHO) and Hepatitis Australia.
Associate Professor Mark Douglas, head of the Viral Hepatitis Pathogenesis Group at the Westmead Institute for Medical Research, said age also strongly influences the risk of developing chronic hepatitis.
He told AAP FactCheck nine in 10 children infected at birth developed a chronic infection, compared to one in 20 adults.
"In other words, most people in the world living with chronic hepatitis B acquired it as an infant," Dr Douglas said.
The WHO says 95 per cent of children infected before turning five go on to develop chronic hepatitis, compared to five per cent of adults.
Prof George said the evidence showed it was important to vaccinate children from birth, even those not born to hepatitis B-positive mothers.
"This is because the next peak of hepatitis B virus acquisition is in the first five years of life – from contact between an infected toddler and one who is not," he said.
The Kirby Institute found vaccination had likely reduced the number of hepatitis B infections among Australians under the age of 35 in its most recent Hepatitis B Annual Surveillance Report (page 6).
The WHO says the vaccine has 98 to 100 per cent efficacy, while the US-based Hepatitis B Foundation says the jab is considered one of the safest vaccines.
The Verdict
The claim you can only get hepatitis B from sharing a needle or having unprotected sex is false.
Evidence shows the virus is most commonly spread from mothers to babies during birth. Experts told AAP FactCheck children infected with the virus are much more likely than adults to develop chronic infections. The vaccination is also safe and highly effective.
False – The claim is inaccurate.
AAP FactCheck is an accredited member of the International Fact-Checking Network. To keep up with our latest fact checks, follow us on Facebook, Twitter and Instagram.
All information, text and images included on the AAP Websites is for personal use only and may not be re-written, copied, re-sold or re-distributed, framed, linked, shared onto social media or otherwise used whether for compensation of any kind or not, unless you have the prior written permission of AAP. For more information, please refer to our standard terms and conditions.