A Facebook meme claims the New Zealand Labour Party owns The Spinoff, a media organisation which has received government funding.
The claim is false. A media expert told AAP FactCheck the claim is a lie, while The Spinoff states it is an independent organisation with no affiliation to Labour or any political party.
The meme (screenshot here) was posted in July on the NZ Observer page, which generates numerous memes criticising Prime Minister Jacinda Ardern, her Labour government and immigration issues.
It includes an image of Ms Ardern and the headline "THE MOST CORRUPT DISHONEST PM IN HISTORY". The text states: "The Labour Party own a blogsite called The Spinoff that Jacinda funds with millions of taxpayer dollars. Ardern just gave them another $160,187 taxpayer dollars to try to influence local body elections for the labour party."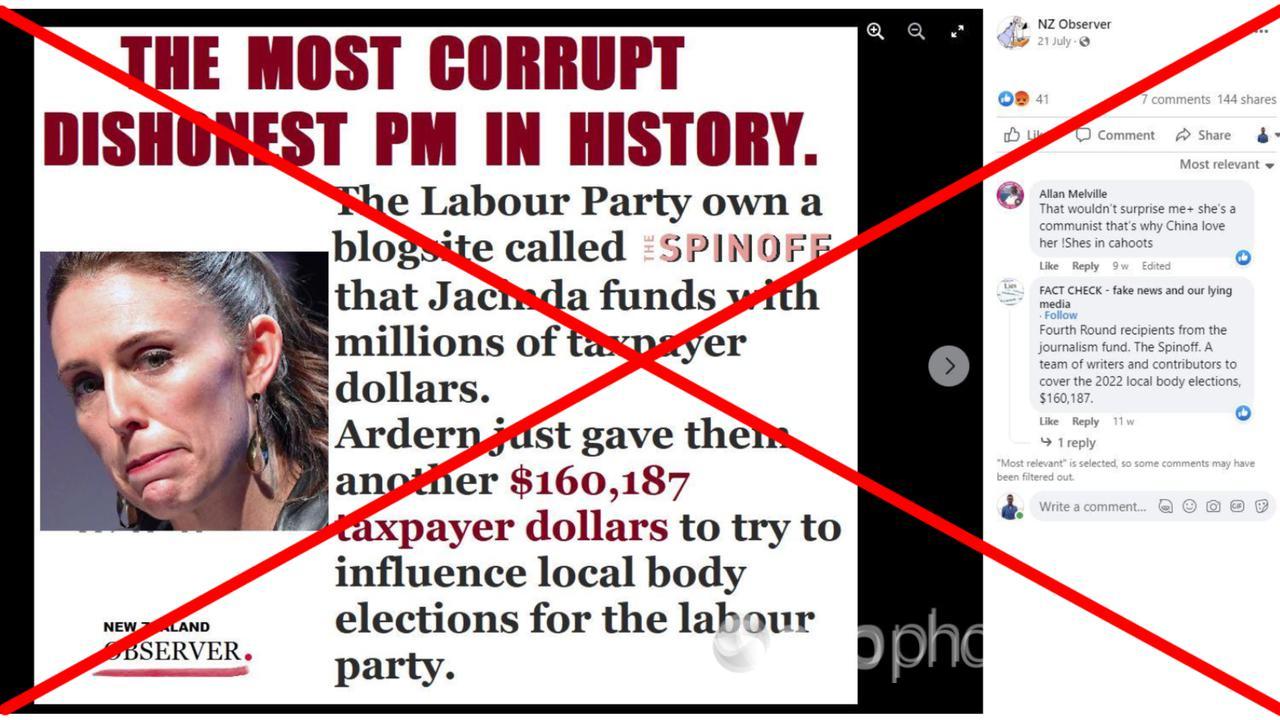 The Spinoff is one of many media groups to have received government funding for special projects since February 2021, when former broadcasting and media minister Kris Faafoi announced $NZ55 million in funding over three years to support public interest journalism.
The Public Interest Journalism Fund (PIJF) is administered through NZ On Air, an independent government agency which delivers funding for public media in New Zealand.
In July, NZ On Air announced 15 successful applicants in the latest round of funding, with The Spinoff receiving up to $NZ160,187 to support "a dedicated team of writers and contributors" to cover local government elections held in October 2022.
The Spinoff editor Madeleine Chapman told AAP FactCheck the media company is independently owned and operated.
"It is not and has never been owned (in any capacity) by the Labour Party, nor has there ever been any affiliation with the Labour Party, or any political party for that matter," she said in email.
Ms Chapman said the PIJF funding "had the express aim of increasing awareness of and engagement in local government elections" and "100 per cent of the content produced through that project was clearly labelled as being funded through PIJF".
"All of it was reported news features or guides on how to vote and where," she said.
"The Spinoff published no opinion or endorsements of any candidate while covering the local elections with PIJF funding."
In addition to the local elections project, The Spinoff received previous funding through PIFJ to support a cadetship program, journalist and editor roles, and other projects including news feature series IRL and Māori podcast Nē?.
"All projects and roles were funded through PIJF as they met the criteria of catering to underserved audiences and industry development," Ms Chapman said.
"As far as I know, The Spinoff has not received any government funding for journalism outside of PIJF, which began in 2021 as a pandemic recovery measure and ends early 2023."
James Hollings, an associate professor of journalism at Massey University, called the meme's claim a lie.
"It's a common claim by the right wing at the moment," Dr Hollings told AAP FactCheck in an email.
"Spinoff does get some funding from the PIJF like many news organisations but it is definitely still independent.
"It was founded by Duncan Grieve and is a private company that is funded by earnings and various sponsors."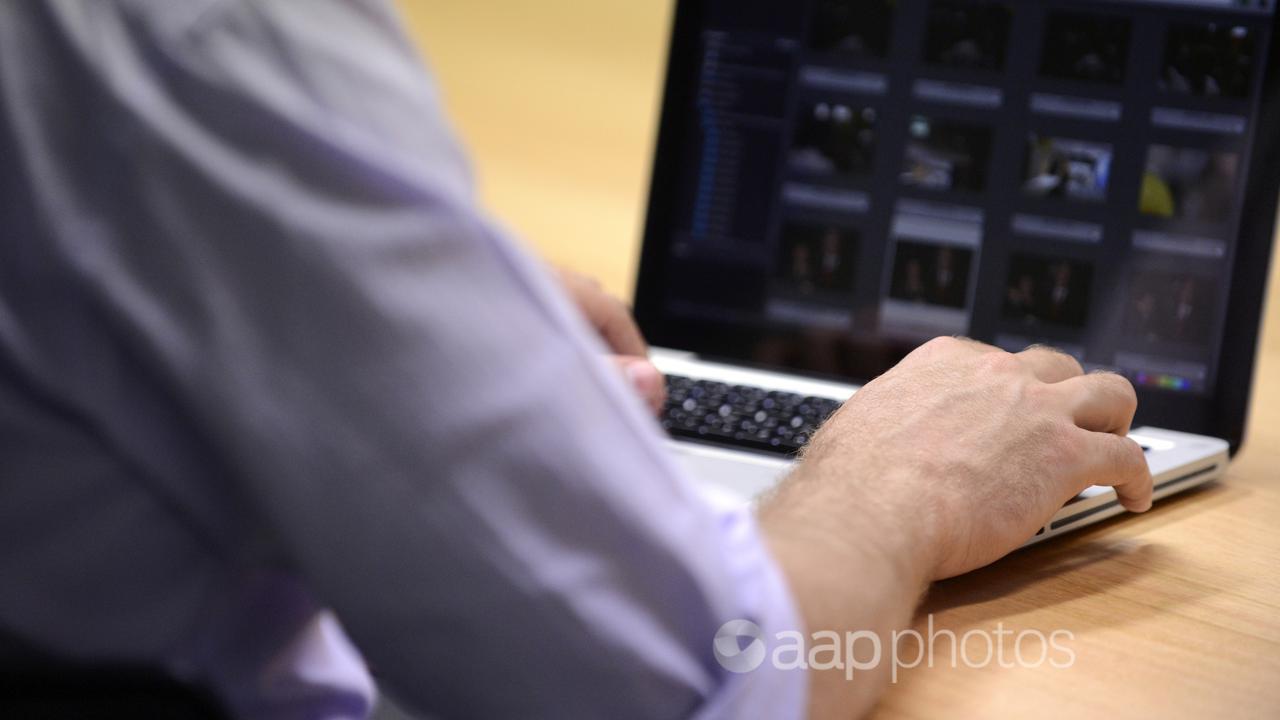 The latest New Zealand Media Ownership report – produced by Auckland University of Technology's research centre for Journalism, Media and Democracy – lists The Spinoff as an independently owned media company funded through donations, memberships, advertising and sponsorships (page 12).
The Spinoff's parent company Hex Work Limited is on the New Zealand Companies Register and lists Duncan Grieve as a director. The largest shareholders in the company are Mr Greive and his wife Nicola, who each hold 46.5 per cent of the company's shares (page 53).
AAP FactCheck has previously addressed other claims from the NZ Observer page and about New Zealand's media ownership.
The Verdict
A Facebook meme's claim that New Zealand's Labour Party owns news organisation The Spinoff is false. Publicly available documents show the media company is independently owned and operated.
The Spinoff's editor told AAP FactCheck it is not affiliated with any political party. It is one of many media groups to receive government funding for special projects through the Public Interest Journalism Fund.
False – The claim is inaccurate.
* AAP FactCheck is an accredited member of the International Fact-Checking Network. To keep up with our latest fact checks, follow us on Facebook, Twitter and Instagram.
All information, text and images included on the AAP Websites is for personal use only and may not be re-written, copied, re-sold or re-distributed, framed, linked, shared onto social media or otherwise used whether for compensation of any kind or not, unless you have the prior written permission of AAP. For more information, please refer to our standard terms and conditions.