The Statement
Social media users claim Aboriginal school children in a NSW border town are being "rounded up" and taken to a COVID-19 vaccination centre without parental consent.
The posts say: "Aboriginal children at the local Tweed Heads schools are being rounded up today and tomorrow to go on a bus to the Minjungbal Aboriginal Cultural Centre for a jab. 12 yrs (sic) old and older. No parental consent needed."
They call for parents to keep their children home from school, adding: "12 yr olds (sic) do not know what they are allowing in their own bodies."
The claim can be traced to an October 18 post from an anti-vaccination group on the Telegram messenger app. It was later shared by multiple users on Facebook (see examples here, here and here).

The Analysis
There is no truth to social media rumours that children in the northern NSW town of Tweed Heads were "rounded up" and vaccinated without parental consent. Multiple organisations said the claims were false, while children aged under 16 are not permitted to be vaccinated anywhere in the state without their parents' permission.
Representatives from Northern NSW Local Health District (NNSWLHD), the body in charge of public health provisions in Tweed Heads, said the content of the posts was baseless.
In a joint statement to AAP FactCheck, associate director for Aboriginal health Kirsty Glanville and the CEO of Bulgarr Ngaru Medical Aboriginal Corporation, Scott Monaghan, said: "Claims that children are being taken from schools to receive COVID-19 vaccination at a mobile clinic in Tweed Heads are completely false."
They said a mobile vaccination clinic had been based in Tweed Heads for two days during the week providing walk-in vaccinations to both Aboriginal and non-Aboriginal people aged 12 and over.
"There are no arrangements with schools to arrange transportation to any COVID-19 vaccination clinic, either in Tweed Heads or elsewhere in Northern NSW," they said, adding that all children under the age of 16 required parental consent to receive any COVID-19 vaccination.
A spokeswoman for NNSWLHD told AAP FactCheck that a mobile vaccination clinic was located at Minjungbal Aboriginal Cultural Centre on Monday, October 18 and Tuesday, October 19 before moving to other areas of northern NSW.
The cultural centre said the claims about Aboriginal children being "rounded up" for vaccination were false.
"It has been brought to our attention that there are social media posts doing the rounds regarding children and vaccinations. We advise that what is being written is NOT TRUE… As concerned parents we understand that there are fears for our children, however this is unfounded scaremongering," it said in a Facebook post on October 19.
The principal of local school Tweed River High, Kim Taylor, also said in an October 19 Facebook post that the claims about schools arranging mass vaccination of Aboriginal students were untrue. Vaccination rates among Australia's Indigenous population have lagged those among the wider community.
According to NSW Health requirements, all children under 16 need consent from a parent or guardian before receiving a COVID-19 vaccine.
A NSW Health factsheet says all young people under the age of 16 needed a parent or formal guardian to provide consent on their behalf.
"The reason for this is because people who fall into these groups are legally not able to provide informed consent. Informed consent is a person's decision, given voluntarily, to agree to a healthcare treatment that is made with the right knowledge and understanding of the benefits and risks of receiving the vaccination," it says.
The document adds that parents or guardians must be present at the child's vaccination unless they nominate another adult to attend the appointment on their behalf.
Rules about child vaccinations and consent vary between Australia's states and territories.
In Queensland, Northern Territory, Western Australia, South Australia and ACT people aged 12 to15 generally require consent from a parent or guardian before receiving a COVID-19 vaccine. In Victoria and Tasmania, 12- to 15-year-olds may be able to provide their own consent if deemed to be mature and competent enough to do so by a qualified health professional.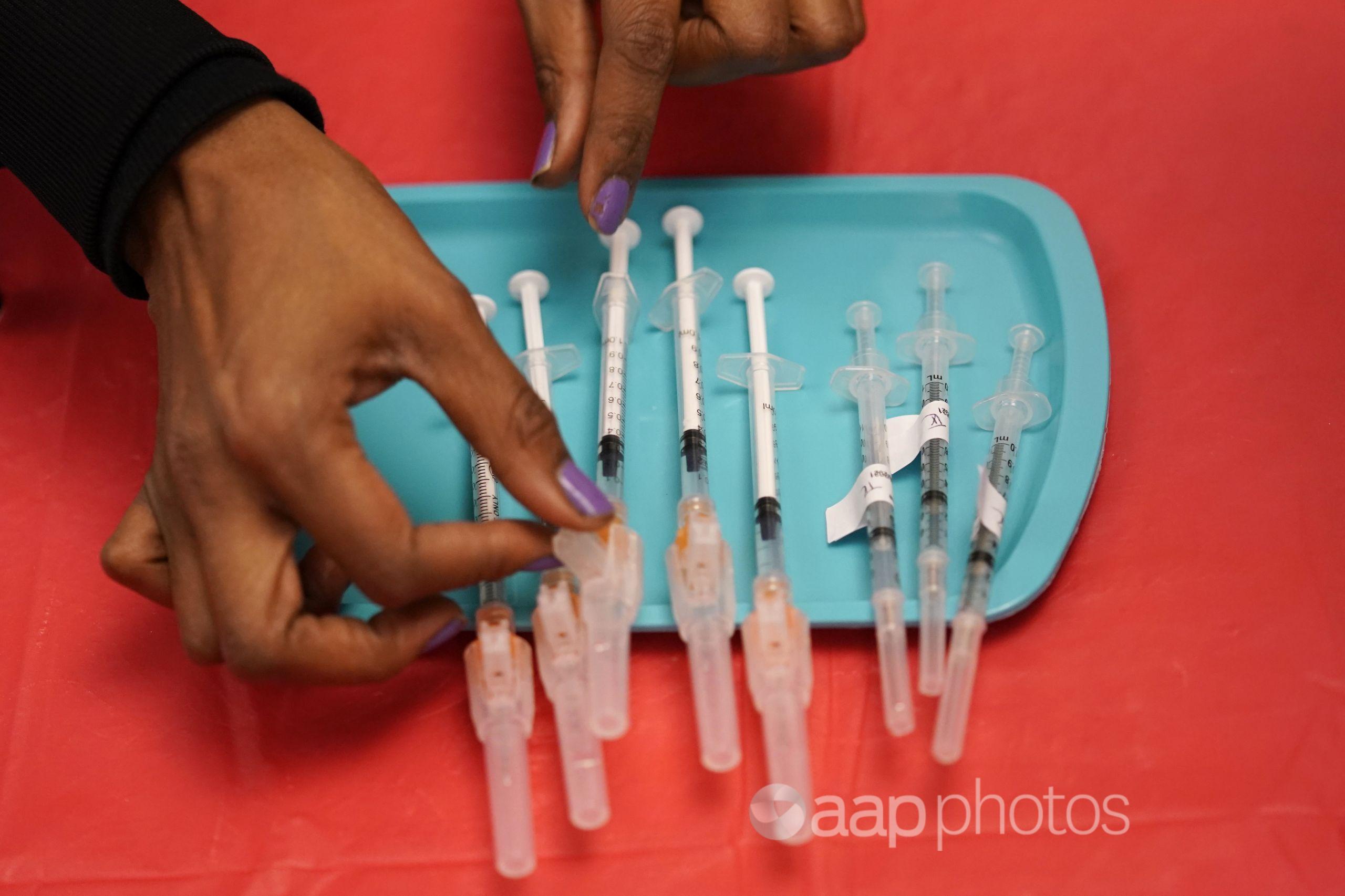 The Verdict
There is no basis to the claim that Aboriginal children in Tweed Heads were vaccinated without parental consent. The local health authority and the Aboriginal cultural centre where the vaccination program took place both confirmed the claims were false. Children aged under 16 cannot receive COVID-19 vaccinations without the consent of a parent or guardian in NSW.
False – Content has no basis in fact.
AAP FactCheck is an accredited member of the International Fact-Checking Network. To keep up with our latest fact checks, follow us on Facebook and Twitter.
All information, text and images included on the AAP Websites is for personal use only and may not be re-written, copied, re-sold or re-distributed, framed, linked, shared onto social media or otherwise used whether for compensation of any kind or not, unless you have the prior written permission of AAP. For more information, please refer to our standard terms and conditions.