Social media users are sharing a claim that 1598 athletes suffered cardiac arrests between 2021 and 2022, which purportedly represents a huge increase from previous years. Many of the posts suggest COVID-19 vaccines are to blame.
But the claim is false. The 1598 figure is based on a deeply flawed list of deaths and serious injuries.
The list includes numerous people known to have died from causes other than cardiac arrests, including soccer legend Pelé, who died in December aged 81 after battling colon cancer; Russian athletes Ivan Kurenbin and Tatiana Igushina, who reportedly died in a speeding car; an amateur runner who fell off a cliff; and a 13-year-old boy hit by a train in Scotland.
The rolling list of supposed cardiac arrests was created by a vaccine-sceptic and climate-change denial website called Good Sciencing, run by an anonymous team of "investigators, news editors, journalists and truth seekers".
The website's claim gained much attention after the figure was cited by Peter McCullough, a US cardiologist who has repeatedly promoted misinformation about COVID-19 vaccines (such as here, here, here, here and here).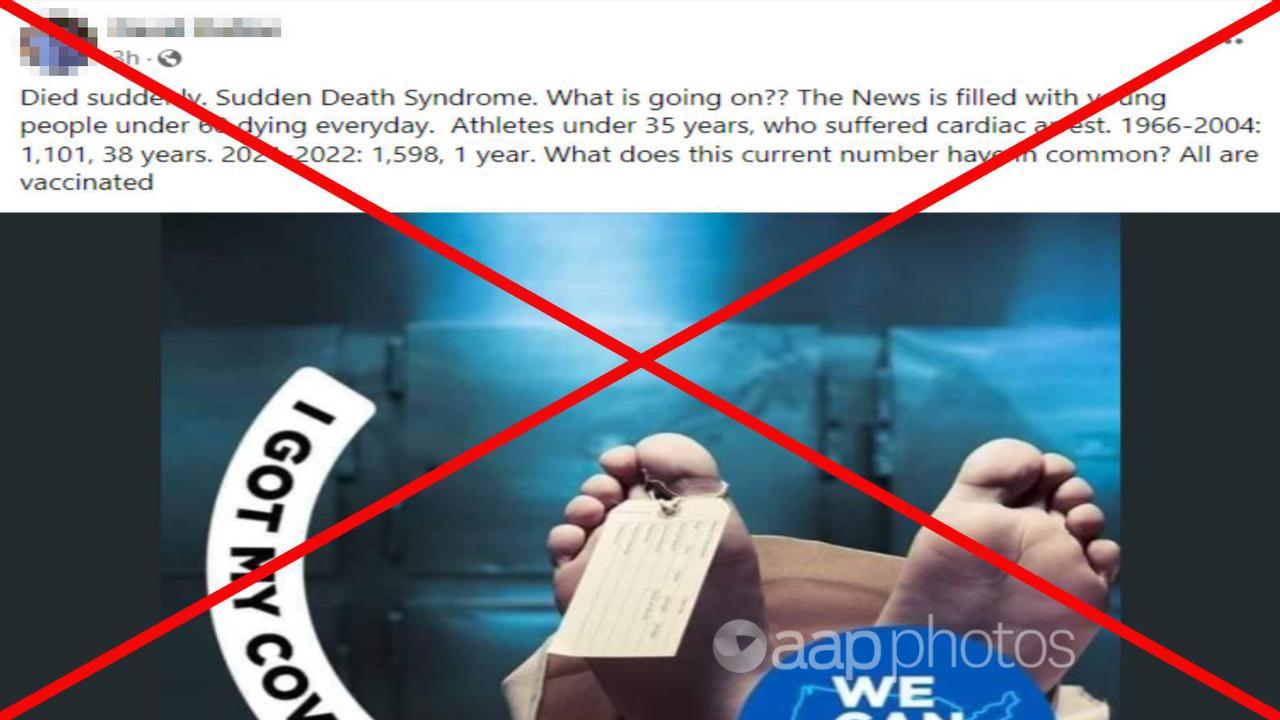 In a letter to the Scandinavian Journal of Immunology, sent in November and published in December 2022, Dr McCullough said: "From January 2021 to the time of writing, 1598 athletes suffered cardiac arrest, 1101 of which with deadly outcome."
Dr McCullough's letter compared the 1598 figure to a 2006 study which reported 1101 deaths related to heart conditions in athletes under the age of 35 between 1966 and 2004.
Dr McCullough has claimed his comparison of the two figures proves a "sharp rise in athlete deaths".
It comes as Dr McCullough prepares for a controversial Australian speaking tour hosted by the United Australia Party.
Many social media users have repeated Dr McCullough's comparison to suggest there has been a big spike in athlete cardiac arrests (such as here, here, here, here and here).
But multiple cardiology experts have pointed out the false comparison between the 2006 research and the list of supposed "athlete cardiac arrests" published on Good Sciencing (such as here, here and here).
This flawed list includes many people with a passing relationship to sport or exercise. None of the deaths and injuries appear to have a proven link to COVID vaccines, and in some cases, there is no evidence the victim even received a COVID jab.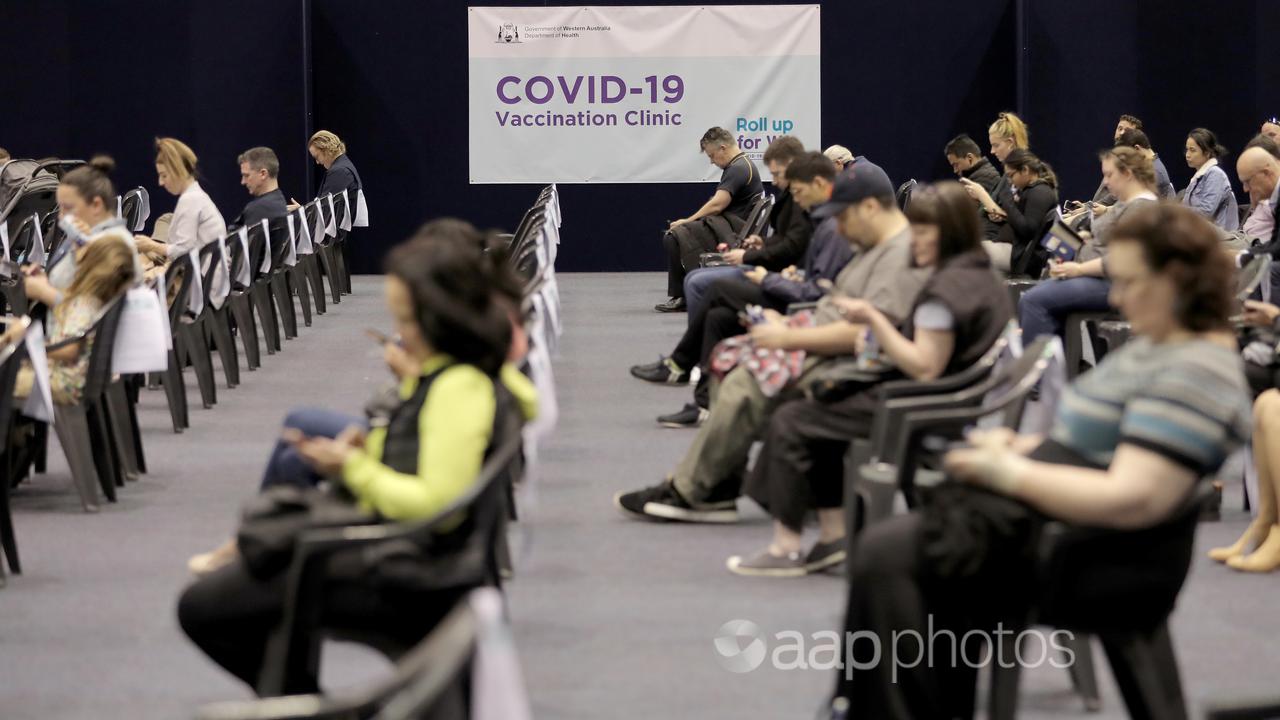 For example, the list of names includes Sunshine Coast amateur rugby league player Dale Best, who died on February 20, 2021 after collapsing during a match. Yet Australia's COVID vaccination program did not begin until February 22, 2021.
Associate Professor André La Gerche, a sports cardiologist at Australia's Baker Heart and Diabetes Institute, told AAP FactCheck the list was a "hodgepodge" of names "of all different ages that may or may not be athletes and may or may not have died of cardiac causes".
"There is not a single sensible component about that statistic. I don't think that the data collection is done in any reputable way," Dr La Gerche said in a phone interview.
Dr La Gerche said it was almost impossible to gather robust statistics about athletes and cardiac arrests because there is no standard definition of an athlete.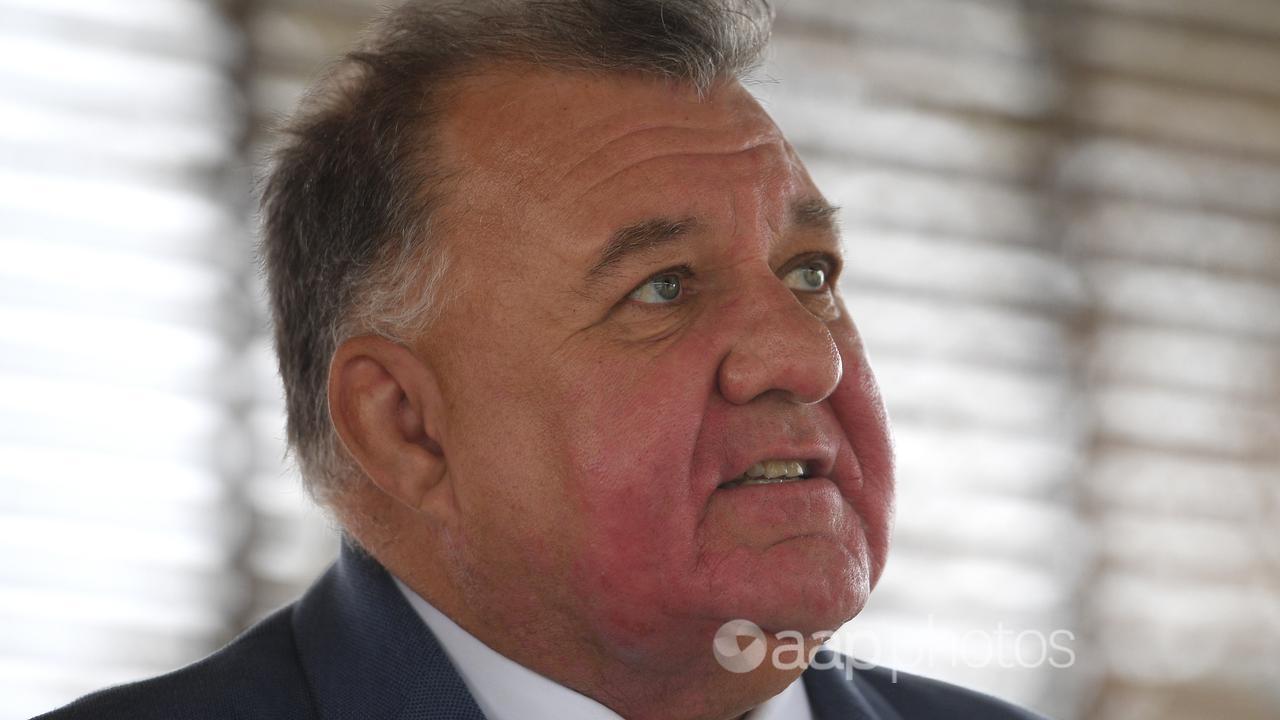 "I think his [Dr McCullough's] premise is actually really valid that we should have age-specific discussions about the pros and cons of the risk of the infection versus the risk of vaccination," Dr La Gerche said.
"But the data he's used is ridiculous."
The British Heart Foundation (BHF) states on its website there is no evidence sportspeople are at risk of cardiac arrest following the vaccine "despite some misleading reports on social media".
"Research has showed that having previously had a coronavirus infection is much more likely than the COVID-19 vaccine to lead to heart problems – although these cardiac arrests may not be linked to coronavirus infection either," the BHF says.
Similarly, sports cardiologists in the US told factcheck.org they have seen no increase in athletes suffering cardiac arrest or sudden death since COVID vaccinations became available.
The Verdict
The claim that more than 1500 athletes have suffered cardiac arrest since COVID vaccinations began compared to a previous average of 29 per year is false.
The list of purported "athlete cardiac arrests", published on a vaccine-sceptic website, includes people who died from causes completely unrelated to cardiac arrests, such as cancer, car crashes and suicides.
The website provides no evidence that the listed deaths are casually linked to COVID vaccines, and in some cases, the deaths occurred before the vaccine was available.
False — The claim is inaccurate.
* AAP FactCheck is an accredited member of the International Fact-Checking Network. To keep up with our latest fact checks, follow us on Facebook, Twitter and Instagram.
All information, text and images included on the AAP Websites is for personal use only and may not be re-written, copied, re-sold or re-distributed, framed, linked, shared onto social media or otherwise used whether for compensation of any kind or not, unless you have the prior written permission of AAP. For more information, please refer to our standard terms and conditions.