Brett Sutton became a well-known face during the COVID-19 pandemic as Victoria's chief health officer, but a meme attempts to undermine his medical expertise by claiming he's not a real doctor.
The claim is false. Professor Sutton was awarded a medical degree in 1993 and formally registered as a health practitioner in the same year.
Prof Sutton's profile on Researchgate, a social networking site for scientists, shows he has been a doctor for more than two decades.
The claim he is not a doctor is implied in a Facebook meme (screenshot here) published on January 2, 2023.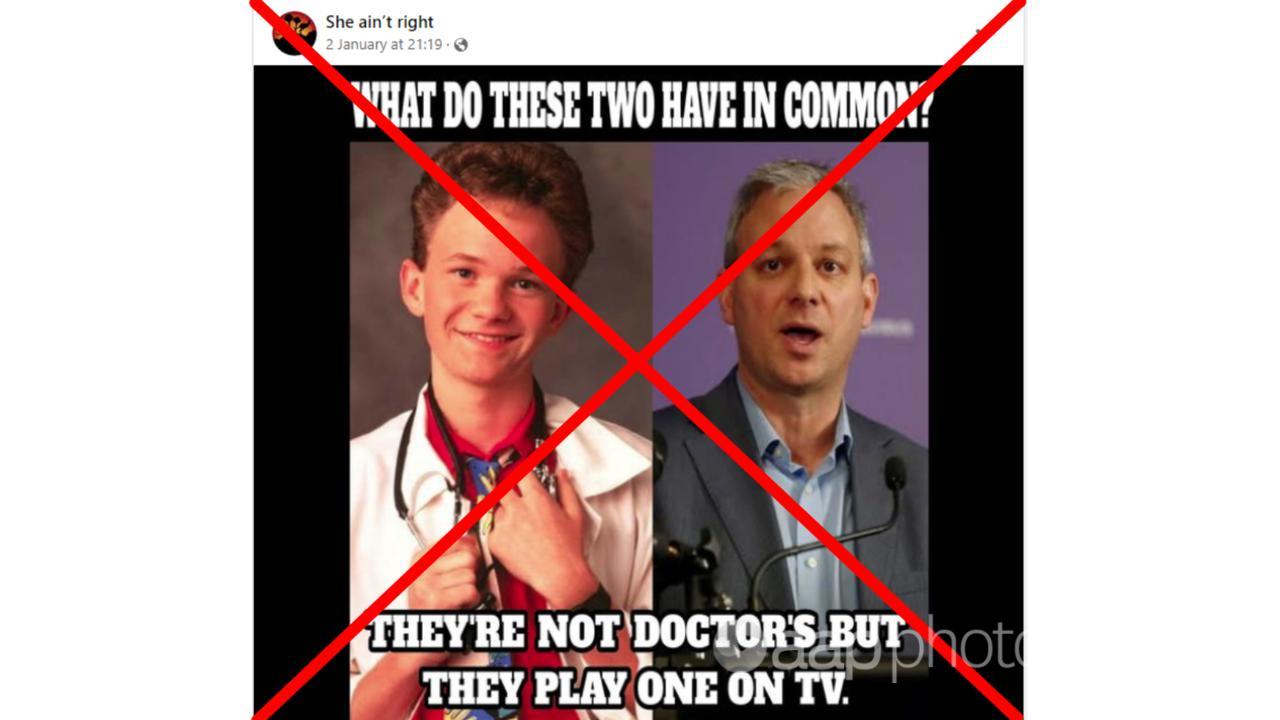 The meme features a photo of Prof Sutton alongside an image of US actor Neil Patrick Harris, who portrayed a fictional doctor in the 1989-1993 TV show Doogie Howser, M.D.
The meme's text reads: "WHAT DO THESE TWO HAVE IN COMMON? THEY'RE NOT DOCTOR'S BUT THEY PLAY ONE ON TV."
In June 2021, two panellists on ABC's Q&A program apologised after wrongly claiming Prof Sutton was not a doctor.
Evidence he is a fully qualified medical doctor is publicly available online.
Prof Sutton stated to an inquiry in August 2020 he has a bachelor of medicine and bachelor of surgery (MBBS) from the University of Melbourne, which he completed in 1993.
A search for Brett Sutton's name in the university's online Verifiy a Qualification tool confirms he was awarded his MBBS degree in December 1993.
Prof Sutton subsequently undertook a postgraduate master of public health and tropical medicine degree at James Cook University, which he completed in 2008.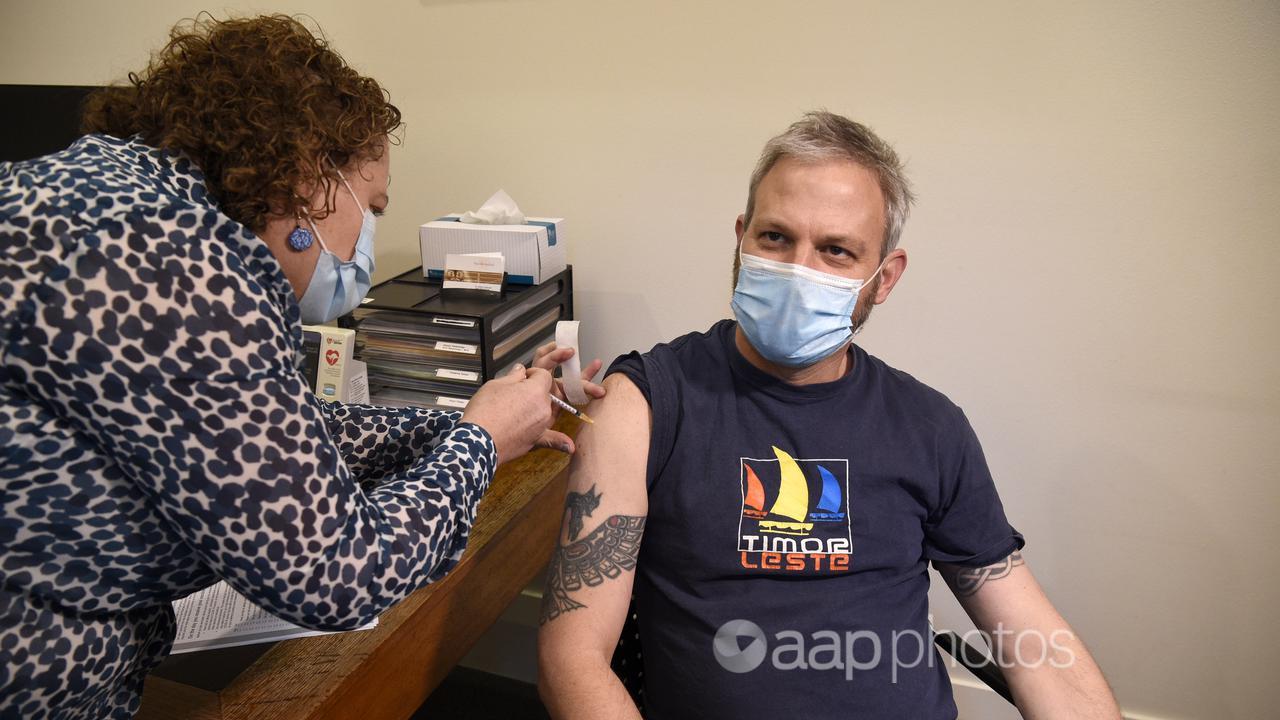 Proof that Prof Sutton is a registered health professional is also available online. All accredited health professionals are listed in the Australian Health Practitioner Regulation Agency's (AHPRA) national register.
A search for Brett Sutton within that database turns up his details under the registration number MED0001644375, with the date of first registration listed as December 13, 1993.
The database lists Prof Sutton's profession as "medical practitioner" and his medical speciality as "public health medicine". At the time of writing, his registration was active and due for renewal in September 2023.
While it is clear Prof Sutton has a medical degree and is a registered health practitioner, there is no formal definition in Australia for the term "doctor".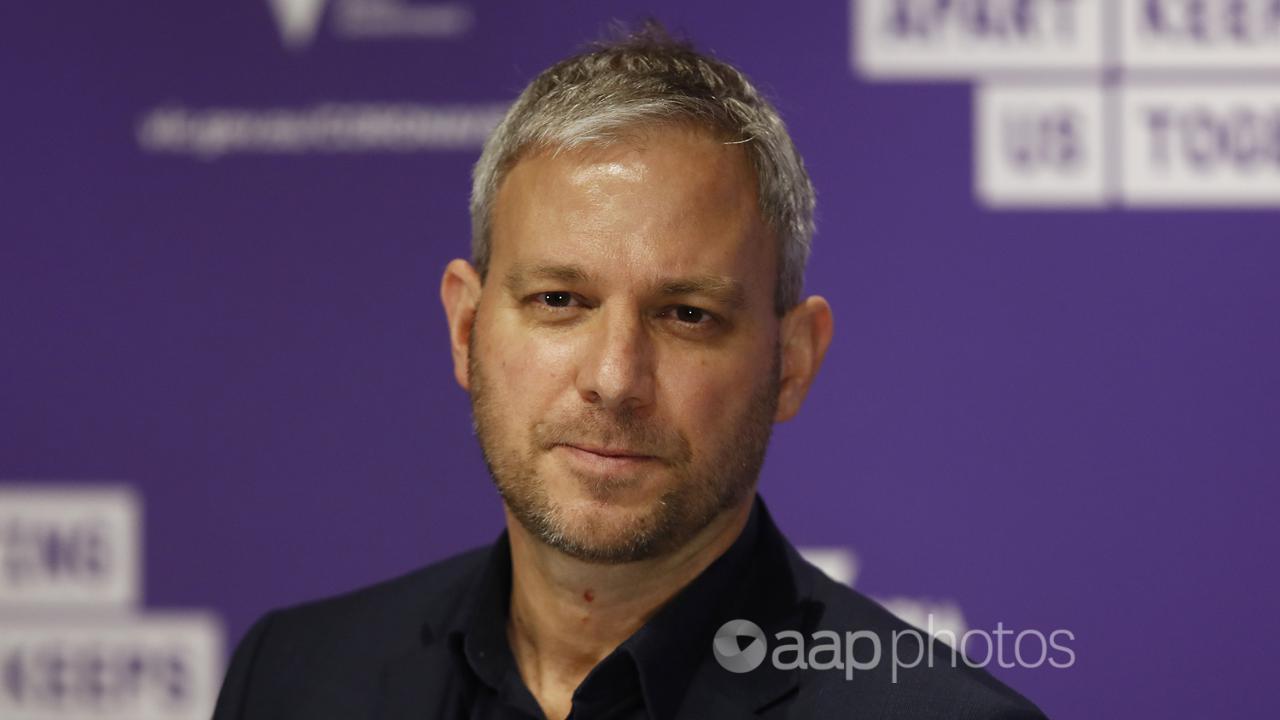 AHPRA told AAP FactCheck the term "doctor" was not a protected title in Australia and health practitioner laws do not specifically prohibit anybody from using the term.
"However, unregistered persons/practitioners must be careful about how they use it so that they do not give the impression that they're a registered health practitioner when they are not," a spokeswoman said in an email.
The Victorian health department states the chief health officer undertakes a variety of statutory functions under health and food-related legislation and provides "expert clinical and scientific advice and leadership on issues impacting public health".
The Verdict
A Facebook meme's claim that Victoria's Chief Health Officer Brett Sutton is not a doctor is false. Professor Sutton completed a medical degree at the University of Melbourne in 1993. Confirmation of his degree can be obtained through the university's online database.
Prof Sutton formally registered as a medical practitioner in December 1993 and remains registered at the time of writing.
False – The claim is inaccurate.
* AAP FactCheck is an accredited member of the International Fact-Checking Network. To keep up with our latest fact checks, follow us on Facebook, Twitter and Instagram.
All information, text and images included on the AAP Websites is for personal use only and may not be re-written, copied, re-sold or re-distributed, framed, linked, shared onto social media or otherwise used whether for compensation of any kind or not, unless you have the prior written permission of AAP. For more information, please refer to our standard terms and conditions.