A US doctor has claimed that a person's risk of hospitalisation or death from COVID-19 increases with every vaccine dose they receive.
Dr Robert Malone, a US virologist and immunologist who has incorrectly suggested he is the "inventor" of mRNA vaccines, made the claim during an interview with an Australian "freedom" activist.
The claim is false. While health data generally shows vaccinated people comprise the majority of hospital admissions and deaths from COVID-19, experts say it does not track that receiving multiple vaccine doses leads to higher risk.
Quite simply, higher numbers of hospitalisations and deaths among the vaccinated population are due to how much of the population is vaccinated. Experts also point out Dr Malone's claim fails to take into account people with underlying risk factors, such as old age or comorbidities, who are more likely to be vaccinated.
In a video (screenshot here), Dr Malone claims that we're experiencing a "pandemic of the vaccinated".
"And unfortunately the data are showing that — notably the Cleveland Clinic paper, but it's really coming from all over the world now — your risk of hospitalisation and death is increasingly over time higher if you've taken the products than if you've acquired the virus naturally and then become naturally immune. And furthermore, your risk is higher — increases — based on the number of jabs you've taken," he says (video mark 1hr 5min 30sec).
"The vaccinated have higher risk now, and the more vaccine they take, the higher their risk."
Professor Adrian Esterman, a biostatistician and epidemiologist at the University of South Australia, said high vaccination coverage was behind the misreading of data.
"This is simply because 98 per cent of Australians 16 years and over have had at least one dose of vaccine," Prof Esterman said via email. "To get a better understanding, you need to look at the proportion of people in hospital by vaccination status."
State and territory health departments no longer report the vaccination status of cases, but AAP FactCheck has previously explained that the proportion of hospitalisations, ICU admissions and deaths is much higher among those with no vaccine dose compared to those with two.
Dr Malone also cites a paper from the Cleveland Clinic to support his claim.
Authors of the paper told AAP FactCheck that Dr Malone had incorrectly interpreted their work. The study did not examine hospitalisation or death from COVID-19, and results did not prove increased risk as a result of multiple vaccine doses.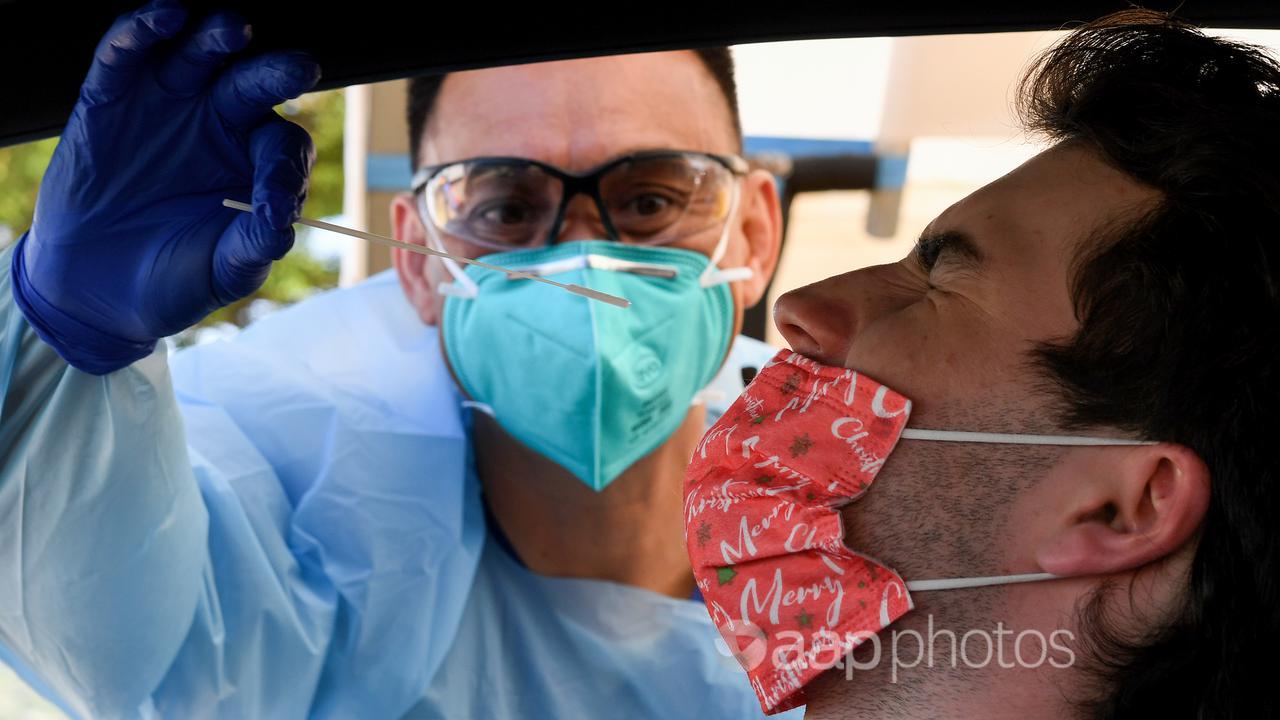 Rather, the researchers were investigating the effectiveness of a bivalent COVID-19 vaccine against infection.
Dr Nabin Shrestha is an infectious disease physician at the Cleveland Clinic and co-author of the study.
"In our study, we found an association of increased risk of (contracting) COVID-19 with increasing prior doses of a COVID-19 vaccine on multivariable analysis. This does not prove that the vaccine is the cause of this increased risk," he told AAP FactCheck in an email.
"Our study did not examine hospitalisation or death. It is incorrect to state that our study found increased risk of hospitalisation or death with increasing doses of the vaccine."
Dr Nicole White, a public health statistician at Queensland University of Technology, also said Dr Malone's interpretation of the study was "incorrect".
In particular, she said the analysis  "does not account for the effectiveness of prior vaccines in delaying the onset of infection, or how the time since a person's last vaccine relates to their chances of contracting COVID-19."
Dr White added: "A key limitation cited by the study authors is that their data on COVID-19 infections relied on participants reporting positive test results. This is likely to have introduced bias into the data, for example, if vaccinated people were more likely to get tested."
Other misinterpretations of the Cleveland Clinic study have been fact-checked here and here.
Ian Marschner, a professor of biostatistics at the University of Sydney, described the claim as "a standard case of epidemiological 'confounding'".
"Confounding occurs when two things appear to be related due to their relationship with a third thing. In this case, hospitalisation and death appear to be related to vaccination status due to the relationship with underlying risk factors," he said via email.
"Imagine if we observed that shark attacks are more frequent on days when ice cream sales are high. Would we conclude that eating ice cream increases the risk of a shark attack? No. We would recognise that ice cream sales are higher on hot days, and people are more likely to swim on hot days, placing them at higher risk.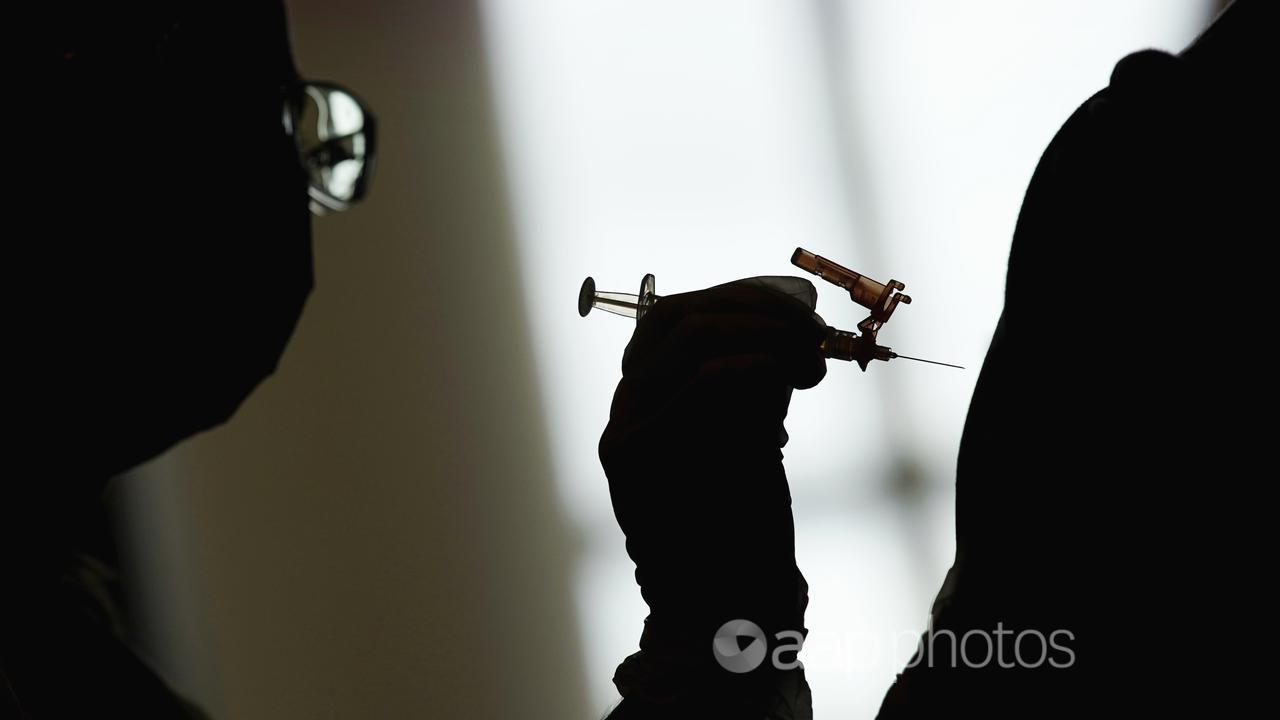 "Vaccination rates are higher among people who have underlying risk factors that place them at higher risk of hospitalisation and death. For example, older people have higher vaccination rates than younger people. The higher numbers of hospitalisations and deaths among vaccinated people is not due to their vaccination status, it is partly due to their higher underlying risk."
Contrary to Dr Malone's claim, multiple studies confirm the opposite – that risk of hospitalisation and death is reduced with each vaccine.
This US study found hospitalisation rates were 10.5 times higher in the unvaccinated, 2.5 times higher in those vaccinated but with no booster dose, respectively, compared with those who had received a booster dose.
This Israeli study found a "substantial reduction in hospitalisations and deaths" in those who were over 60 and had received a second booster. A study that looked at data across 25 US jurisdictions found protection from hospitalisation and death was higher among booster dose recipients, especially in those over 50 years of age.
This study in The Lancet found that receiving an mRNA booster dose gave 70 per cent protection against "hospitalisation or mortality outcomes" while this analysis of 41 randomised control trials published in the Cochrane Library found major vaccine brands, including Pfizer and Moderna, provided a "large reduction in the number of people with severe disease".
As previously published by AAP FactCheck, data from Australia, the US and the UK shows unvaccinated people remain at higher risk of COVID-19 death.
Dr Malone has been the subject of several fact-checks, examples here, here, here, here, here and here.
The Verdict
The claim that a person's risk of hospitalisation and death from COVID-19 increases with every vaccine dose they receive is false.
Vaccinated people represent the majority of hospital admissions and deaths from COVID-19 due to the incredibly high vaccination coverage. The claim also fails to take into account those with underlying risk factors, such as old age and comorbidities, who are more likely to be vaccinated.
The co-author of a study that Dr Malone uses to support his claim said the paper had been misinterpreted. Additionally, multiple large studies show the opposite of what Dr Malone claims.
False – The claim is inaccurate.
* AAP FactCheck is an accredited member of the International Fact-Checking Network. To keep up with our latest fact checks, follow us on Facebook, Twitter and Instagram.
All information, text and images included on the AAP Websites is for personal use only and may not be re-written, copied, re-sold or re-distributed, framed, linked, shared onto social media or otherwise used whether for compensation of any kind or not, unless you have the prior written permission of AAP. For more information, please refer to our standard terms and conditions.