A Facebook user claims New Zealand has left the United Nations and is changing all Indigenous names to English.
This is false. A representative of the National Party, which will form the next government, told AAP FactCheck it is not changing Maori names and has no plans to withdraw from the UN.
The claims were made in a post (archived here) in a Facebook group the day after New Zealand's general election.
"well nz has left the UN and changing all the indigenous names back to English. they say like here have gone to far," the post states.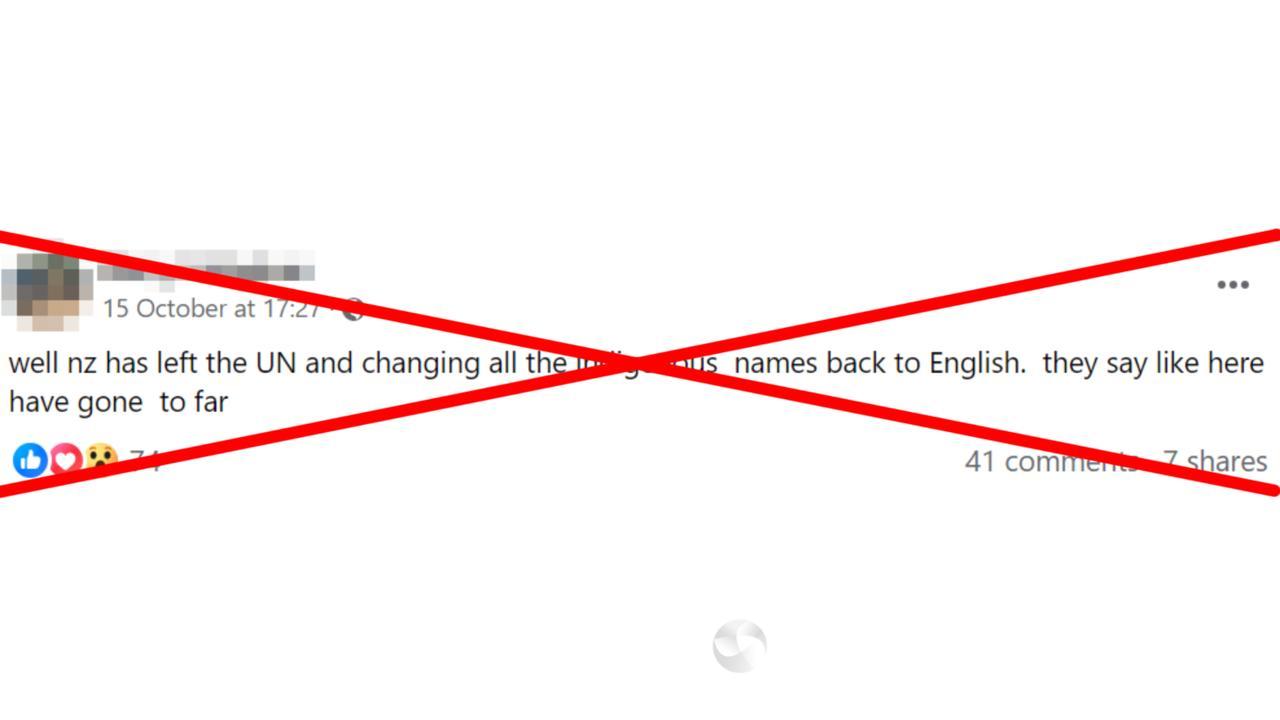 "When did NZ leave the UN??", another user wrote in the comments section.
The post's author replied: "today new leading in nz as of last nite".
New Zealand held its general election on October 14.
While the nation is still awaiting the official results – which the Electoral Commission aims to release in early November – it was clear on election night New Zealand would have a new government led by National.
But the change in government does not mean New Zealand has now left the UN or is changing all Maori names to English.
Jasmine Higginson, senior press secretary of the National Leader's Office, told AAP FactCheck "both of those claims are false".
In addition, neither of National's possible coalition partners – the ACT Party and New Zealand First Party – have any policy to withdraw NZ from the UN.
Based on the preliminary results, National Party leader Christopher Luxon will become prime minister, forming a coalition government with ACT.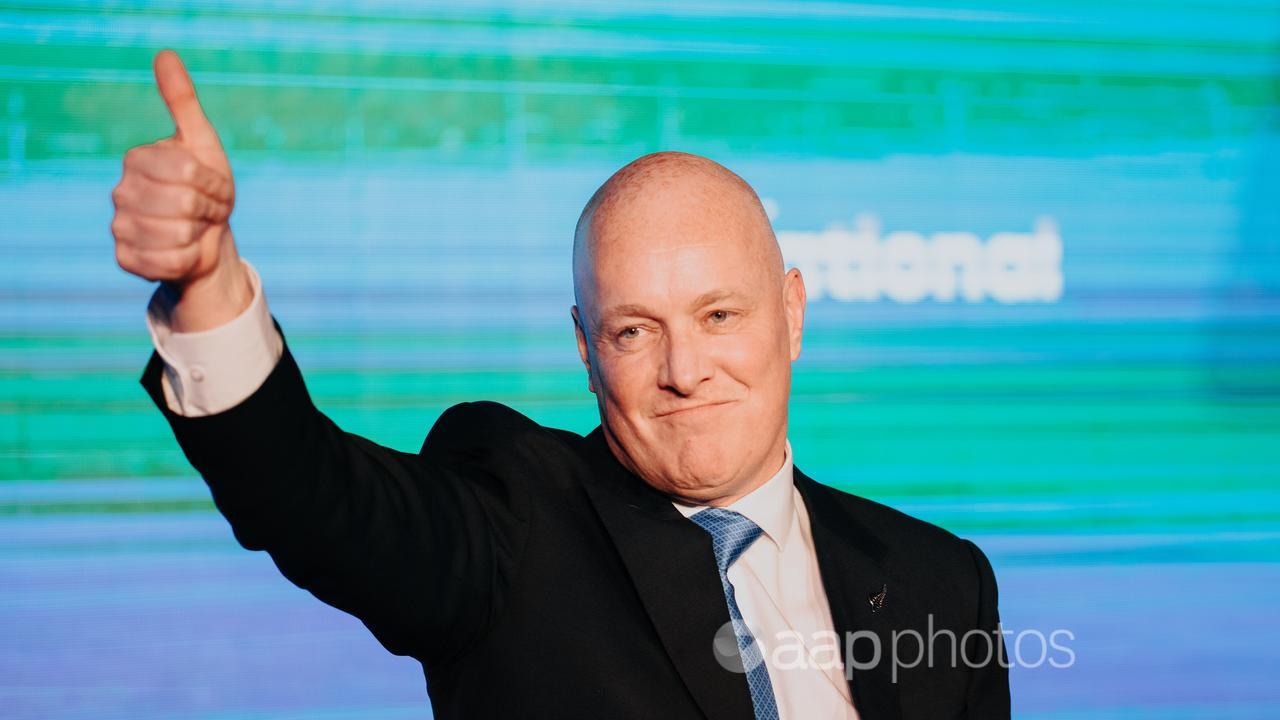 Before the official result is released, the Electoral Commission has to process, check, and count special votes, mainly from overseas citizens.
As these votes may slightly alter the election results, it is still possible National will need both ACT and New Zealand First to form government.
Neither of these parties' policy platforms – see here and here – feature a plan for New Zealand to leave the UN.
However, both ACT and New Zealand First want the government to either ignore or withdraw from the United Nations Declaration on the Rights of Indigenous Peoples (UNDRIP).
New Zealand First also ran on a policy of "Fighting against racist Separatism", including requiring all public service departments, Crown entities and state-owned enterprises to communicate in English, except those specifically related to Maori.
The Facebook user may have confused National with New Nation, a minor political party which pledged to leave the UN during its election campaign.
However, the New Nation Party will not have any MPs, receiving just 0.05 per cent of the vote, according to the preliminary election results.
The Verdict
The claim New Zealand has left the United Nations and is changing all Maori names to English is false.
NZ remains a UN member state and there are no plans to change Maori names.
This was confirmed to AAP FactCheck by the National Party, which will form the nation's new government.
False — The claim is inaccurate.
AAP FactCheck is an accredited member of the International Fact-Checking Network. To keep up with our latest fact checks, follow us on Facebook, Twitter and Instagram.
All information, text and images included on the AAP Websites is for personal use only and may not be re-written, copied, re-sold or re-distributed, framed, linked, shared onto social media or otherwise used whether for compensation of any kind or not, unless you have the prior written permission of AAP. For more information, please refer to our standard terms and conditions.