Social media users are sharing screenshots of a post allegedly from an Al Jazeera journalist confirming a Hamas missile struck a Gaza hospital.
The post is a hoax. Al Jazeera released a statement confirming there were no journalists by that name working for the news organisation.
The blast at Al-Ahli Arab Hospital is subject to conjecture, with Hamas and Israel blaming each other for the deadly strike.
The post originated on X after Al-Ahli Arab Hospital was struck on October 17.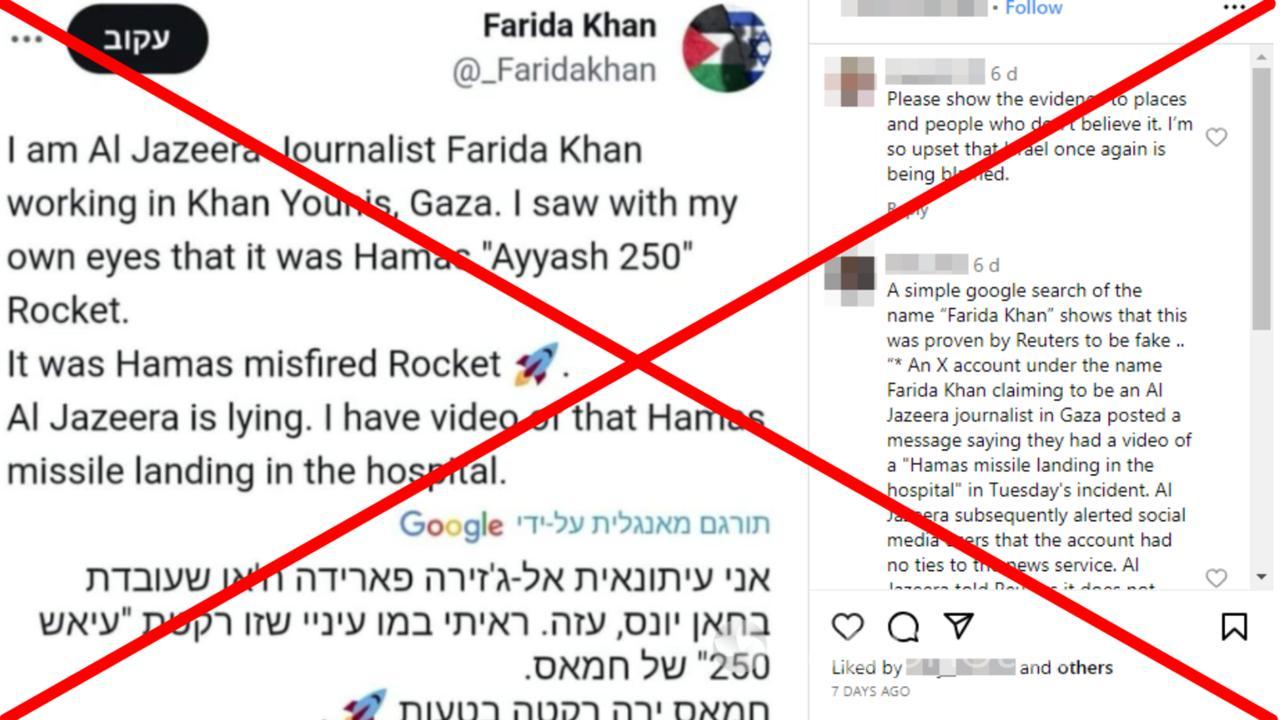 X user @_Faridakhan posted later that day that they were an Al Jazeera journalist working in Khan Yunis, Gaza.
"I saw with my own eyes that it was Hamas 'Ayyash 250' Rocket," the post stated.
"Al Jazeera is lying. I have video of that Hamas missile landing in the hospital."
The post quickly went viral, with screenshots shared on Facebook (here, here, here, here), Instagram (here, here, and here) and X (here, here, and here).
However, Al Jazeera told X users (archived here) the account had "no ties to Al Jazeera, its views, or content".
AAP FactCheck could not locate any Al Jazeera content by anyone named Farida Khan.
Both the original X post and the @_Faridakhan account were removed.
The account has since re-emerged under the name "Nadia Khan" purporting to be an "Independent Journalist Reporting from Conflict Zone" (archived here).
Content posted by the @_Faridakhan account prior to the hospital explosion does not give any indication it belongs to a journalist.
In one post from October 11, they wrote "Teri ammi ki cute", a variation of a derogatory Hindi phrase.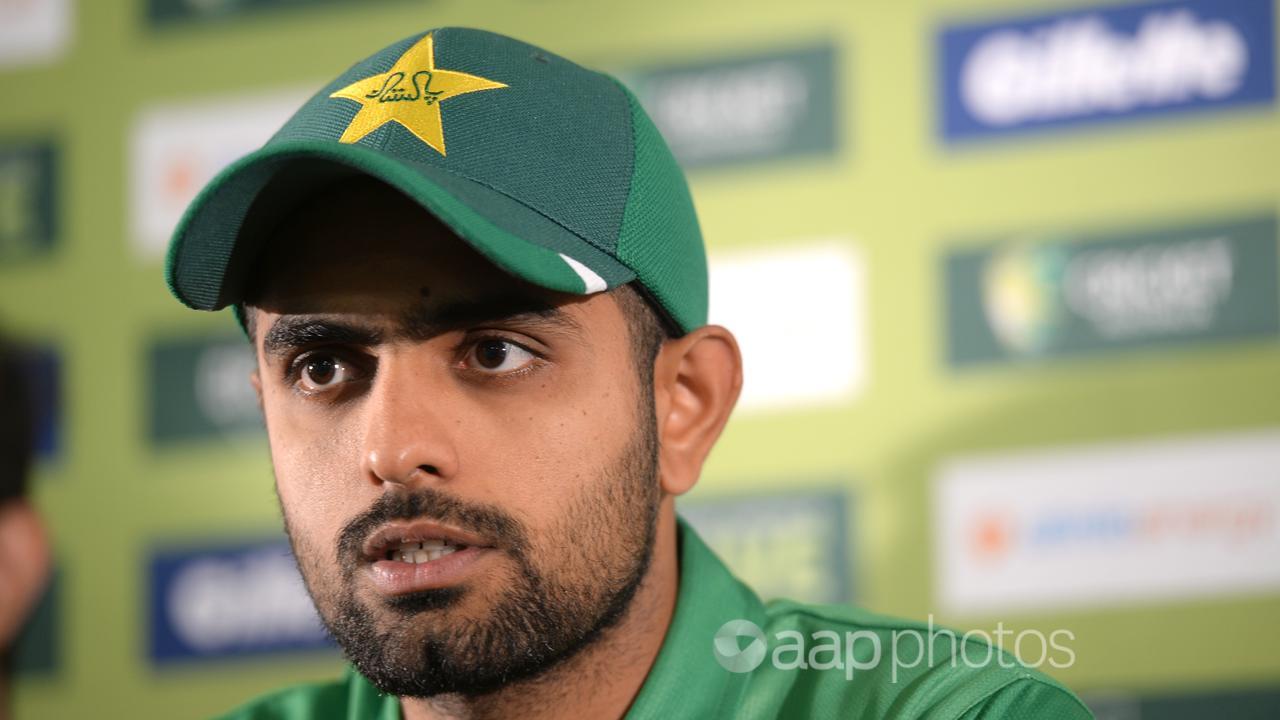 In another post from October 4, the account referred to Pakistani cricket captain Babar Azam as a "toilet cleaner from macchar colony Lahore (sic)", referring to Karachi's largest slum area.
In one post, the user said one of the ways India and Pakistan could "become friends" is for Pakistan to accept "the hegemony of India".
In another post, the user suggested giving RAND Corporation defence analyst Derek Grossman the "Nijjar treatment", a reference to the assassination of Sikh leader Hardeep Singh Nijjar in Canada in June 2023.
The hoax has also been debunked by Reuters and AFP Fact Check.
The Verdict
The claim a social media post shows an Al Jazeera journalist confirming Al-Ahli Arab Hospital in Gaza was struck by a misfired Hamas rocket is false.
Al Jazeera confirmed the post was false and the X user had no affiliation with their organisation.
Prior to the hospital explosion, the imposter's X account had not made any posts indicating an affiliation with any news outlets.
False — The claim is inaccurate.
AAP FactCheck is an accredited member of the International Fact-Checking Network. To keep up with our latest fact checks, follow us on Facebook, Twitter and Instagram.
All information, text and images included on the AAP Websites is for personal use only and may not be re-written, copied, re-sold or re-distributed, framed, linked, shared onto social media or otherwise used whether for compensation of any kind or not, unless you have the prior written permission of AAP. For more information, please refer to our standard terms and conditions.