A Facebook video of polling station workers taking ballot boxes away from an early voting centre is being used to suggest the NSW state election was rigged.
But the claim electoral staff broke the law by removing ballot boxes is false. Transporting the boxes is perfectly legal and in keeping with the provisions set out in the Electoral Act 2017 (NSW).
The NSW Electoral Commission has said it is normal practice for boxes to be transported from early voting centres before polling day. The sealed boxes are taken to the election manager's office for secure storage. They are unsealed and counted after polls close on election day.
In the video, an unidentified person follows two people carrying ballot boxes away from the early voting centre before putting the boxes into a car.
Another person behind the camera can be heard claiming the removal of the boxes is evidence of "another rigged election".
The video appears to have been filmed on a mobile phone at the East Maitland early voting centre on Garnett Road.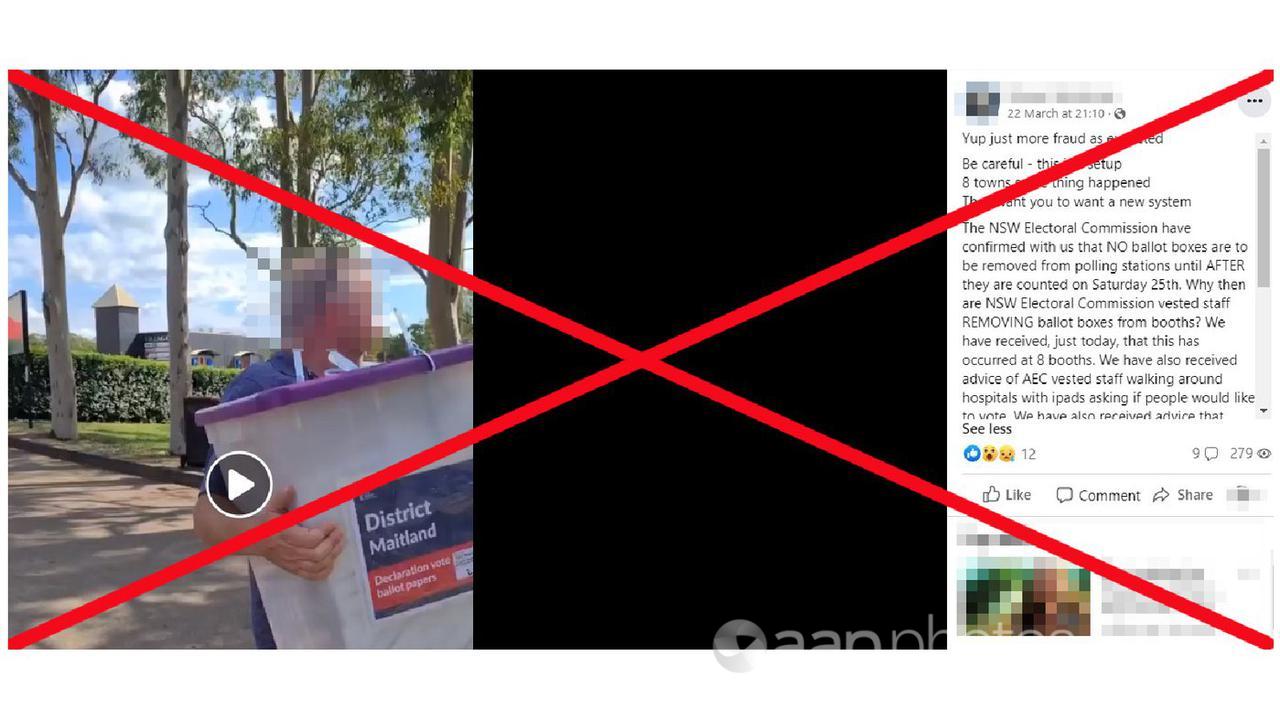 The NSW Electoral Commission responded to the video by tweeting: "When an early voting centre has taken a large amount of votes it is usual practice for full ballot boxes to be moved to the Election Manager's office for secure storage during the early voting period.
"This relocation of boxes is permitted and there are processes in place to ensure a robust audit trail of the ballot box movements."
The commission also pointed social media users to additional information published on the 'disinformation register' page of its website, which explains that all ballot boxes are securely sealed before being moved.
"When the ballot boxes are collected their security seal is recorded by the early voting centre and the election official doing the collection," the disinformation register says.
"The number is also recorded at the Election Manager's office on receipt, and the Election Manager signs for the ballot box. The Election Manager then stores the ballot boxes from the early voting centre in a secure zone until they are required for sorting and counting."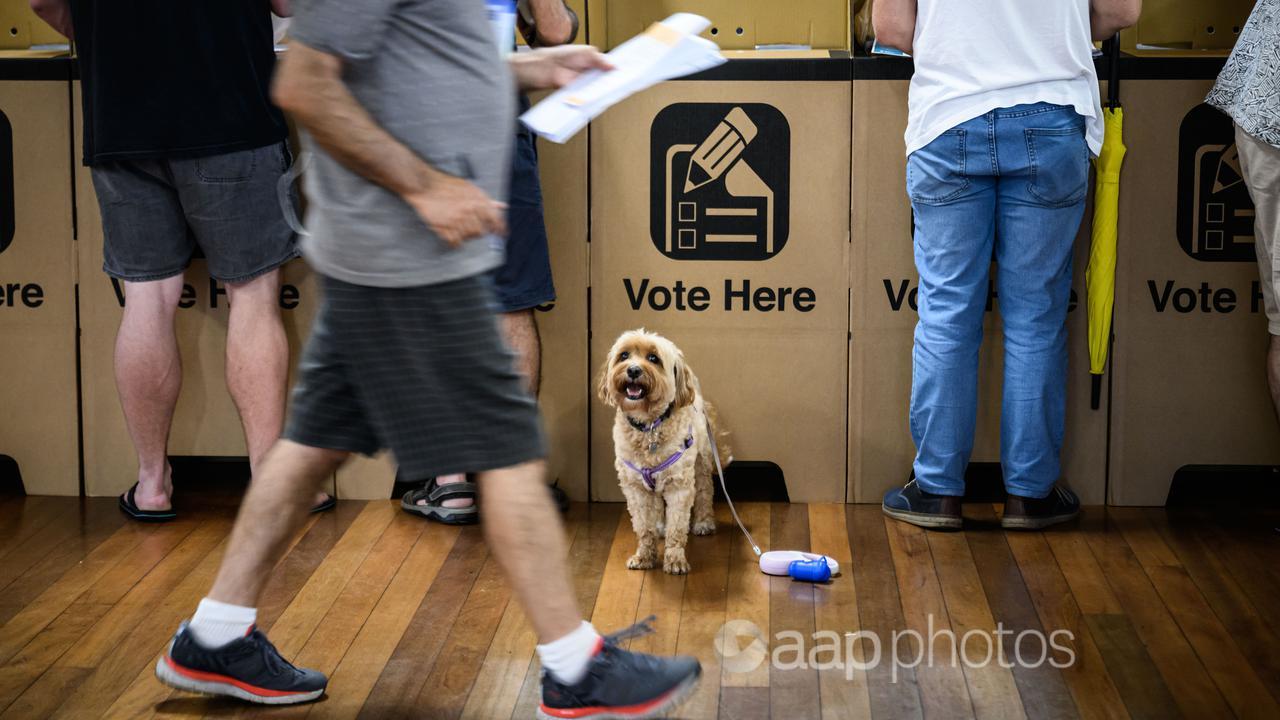 Ballot boxes are not moved from the secure area until after voting stops at 6pm on election night, the register says.
A representative for the commission told AAP FactCheck in an email that boxes are sealed in front of any political party scrutineers who are present at the early voting centre in question.
Scrutineers are also invited to supervise boxes being unsealed on election night for sorting and counting, the representative said.
Claims of election fraud have become more common in Australia since Donald Trump's false claims that voter fraud cost him the 2020 US election.
Some fringe political activists have attempted to undermine the credibility of Australian elections by making unfounded accusations that authorities have misled voters or rigged results.
However, Professor Rodney Smith, an elections expert and the acting head of the University of Sydney's School of Social and Political Sciences, told AAP FactCheck in a phone call that while the video had caused "a lot of excitement from conspiracy-minded people", there was no cause for alarm.
Prof Smith said anyone who was concerned about the video should read section 115 of the Electoral Act 2017 (NSW), which says early voting centre managers must "ensure the security of any ballot boxes used".
Section 115 goes on to say ballot boxes may be removed from early voting centres after 6pm on the day preceding election day, or at an earlier time specified by the NSW electoral commissioner.
Ballot boxes removed from early voting centres must be secured and forwarded to the electoral commissioner "with the least possible delay", the Act says.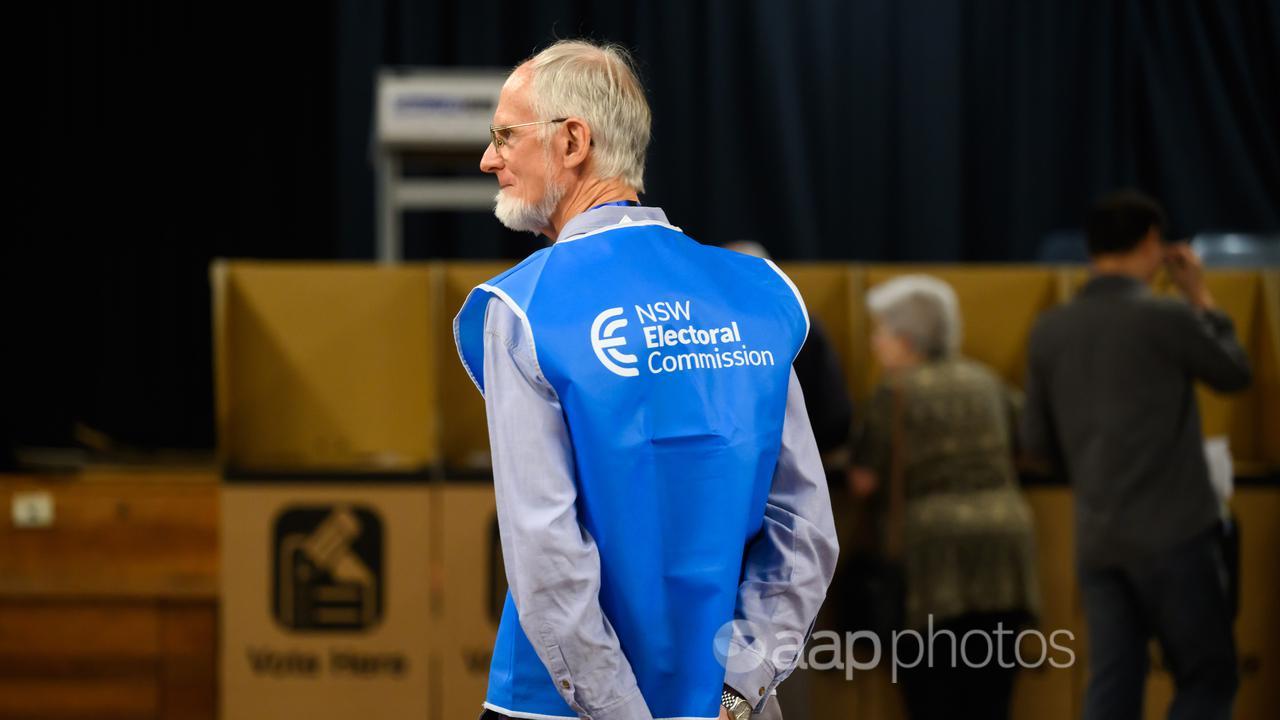 Ben Raue, an election analyst and former NSW Greens member, told AAP FactCheck he understood the removal of ballot boxes from early voting centres was normal practice.
"Pre-poll boxes are not opened until 6pm on election night and they need to be stored somewhere secure," Mr Raue said in an email.
"I would also say that there are appropriate opportunities for scrutineers to observe the electoral process and there is no reason to suspect this behaviour is unusual.
"Thankfully we live in a country where we can trust election administrators without having to watch their every movement but there are systems in place to allow observation."
Other videos and photos of officials putting ballot boxes into cars have been used to make similar claims of illegal activity and election fraud (see here, here and here).
AAP FactCheck has previously debunked false claims about Australian elections here, here, here and here.
The Verdict
The claim that NSW electoral staff broke the law by removing ballot boxes from an early voting centre is false.
Relocating ballot boxes from early voting centres is standard practice. Early voting centre managers send full ballot boxes to a secure location in advance of being opened and counted on election night.
This is in keeping with the Electoral Act 2017 (NSW).
False – The claim is inaccurate.
* AAP FactCheck is an accredited member of the International Fact-Checking Network. To keep up with our latest fact checks, follow us on Facebook, Twitter and Instagram.
All information, text and images included on the AAP Websites is for personal use only and may not be re-written, copied, re-sold or re-distributed, framed, linked, shared onto social media or otherwise used whether for compensation of any kind or not, unless you have the prior written permission of AAP. For more information, please refer to our standard terms and conditions.