Social media posts claim the government now advises against healthy under-18s getting vaccinated against COVID-19, while healthy adults should only "consider" getting jabbed.
The claims are false. The Australian Technical Advisory Group on Immunisation (ATAGI), which advises the federal government on vaccines, continues to recommend all people aged five and above get a primary course of the vaccine.
The advice the posts refer to instead relates to booster doses of COVID vaccines.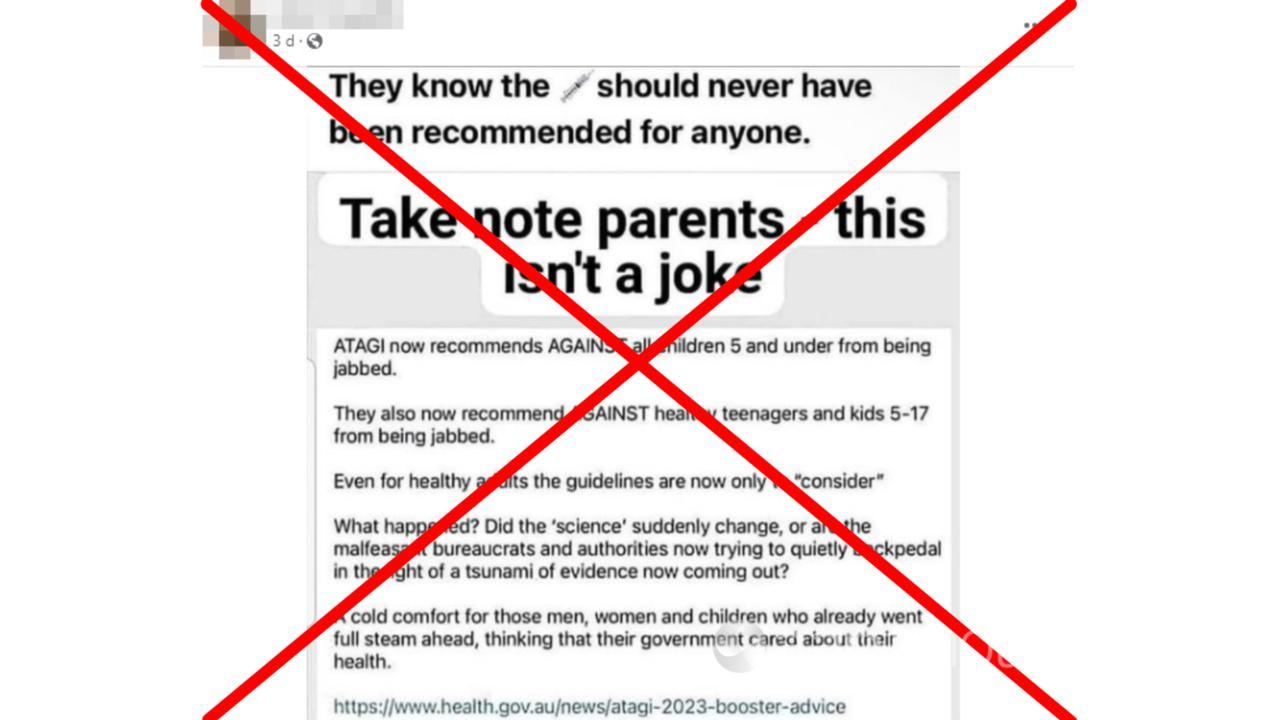 Variations of the claim have appeared across social media since March 2023, as seen here, here, here and here.
"Take note parents – this isn't a joke," reads one post.
"ATAGI now recommends AGAINST all children 5 and under from being jabbed. They also now recommend AGAINST healthy teenagers and kids 5-17 from being jabbed. Even for healthy adults the guidelines are now only to 'consider'".
The post adds: "What happened? Did the 'science' suddenly change, or are the malfeasant bureaucrats and authorities now trying to quietly backpedal in the light of a tsunami of evidence now coming out?"
Many of the claims appear to originate from a March 21 tweet by former Liberal MP Craig Kelly, who is now national director of the United Australia Party.
Contrary to the claim, ATAGI continues to recommend a primary vaccination course for all those aged five years and older.
Booster dose recommendations were amended in February 2023. It appears the claims conflate the booster recommendations with those for primary vaccination.
ATAGI recommends a booster for adults aged 65 and older and those aged 18 to 64 if they have medical comorbidities that increase the risk of severe COVID, or have a disability with significant or complex health needs.
The advice says adults aged between 18 and 64 without risk factors for severe COVID should "consider" a booster dose, along with five to 17-year-olds who have medical comorbidities or a disability with significant or complex health needs.
However, a booster is "not recommended" for children and adolescents aged under 18 who do not have any risk factors for severe COVID.
ATAGI advises the Department of Health and Aged Care.
A department representative told AAP FactCheck the social media posts were misleading.
"ATAGI continues to recommend a primary course of vaccination against COVID-19, followed by a booster dose for those eligible under the updated recommendations, even in individuals who have had past infection," the representative said in an email.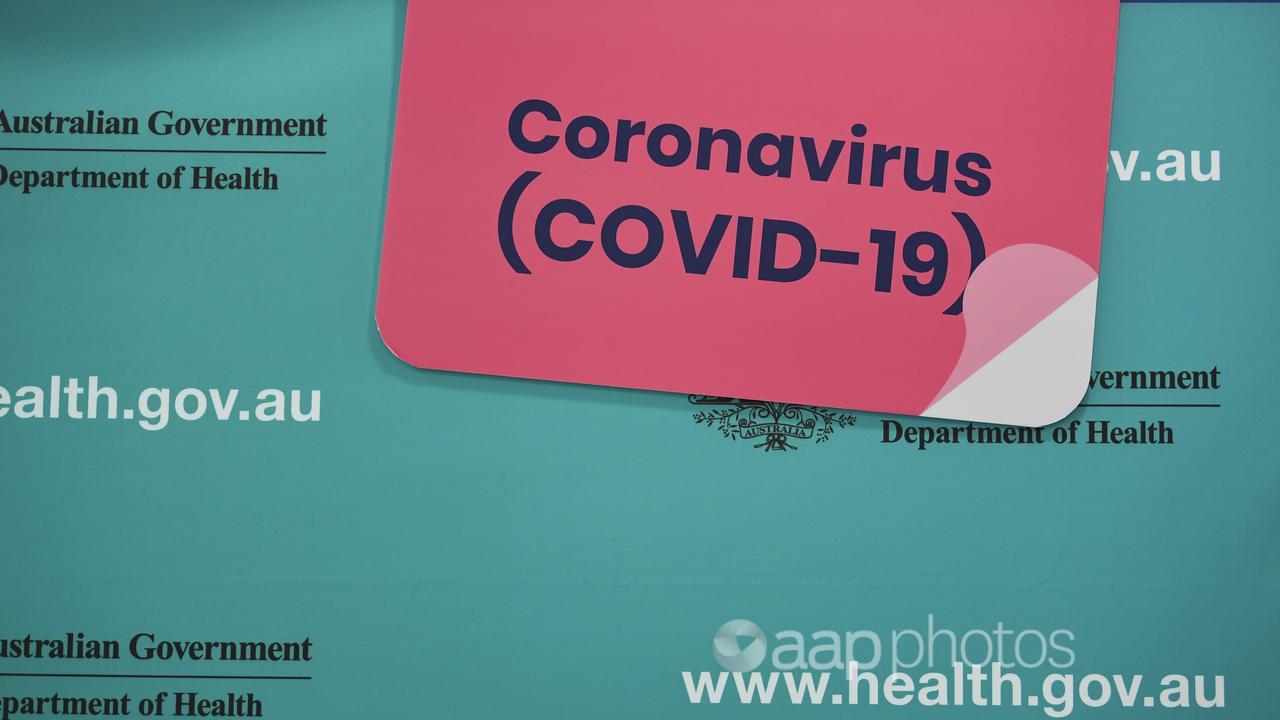 The department confirmed the primary doses recommendation was for all those aged five and above.
Additionally, children aged six months to five years with "severe immunocompromise, disability, and those who have complex and/or multiple health conditions that increase the risk of severe COVID" are recommended to get primary doses.
ATAGI has said the new guidelines have come after evaluating risk in the context of high population levels of hybrid immunity (immunity from past infection and vaccination), the latest evidence on vaccine effectiveness, including for bivalent vaccines, and the changing epidemiology of the virus.
In particular, the advisory group noted the "strong protection" hybrid immunity provides and evidence emerging that newer Omicron subvariants do not cause more severe disease than previous subvariants.
ATAGI also notes the "comparatively higher risk of myocarditis" in adolescents and younger adults following vaccination.
AAP FactCheck previously checked a similar claim relating to vaccine advice in Denmark and Norway.
The Verdict
The claim Australia now recommends against all healthy under-18s being vaccinated for COVID and that healthy adults should only consider vaccination is false. The Australian Technical Advisory Group on Immunisation continues to recommend all people aged five and above receive primary COVID vaccination doses.
Recommendations for booster vaccination vary depending on the age of the recipient and any underlying conditions or disabilities. Boosters are more specifically targeted at older age groups and those with health risks.
False – The claim is inaccurate.
AAP FactCheck is an accredited member of the International Fact-Checking Network. To keep up with our latest fact checks, follow us on Facebook, Twitter and Instagram.
All information, text and images included on the AAP Websites is for personal use only and may not be re-written, copied, re-sold or re-distributed, framed, linked, shared onto social media or otherwise used whether for compensation of any kind or not, unless you have the prior written permission of AAP. For more information, please refer to our standard terms and conditions.