A disturbing video being shared on social media claims to show the execution of Palestinian civilians by Hamas in the Gaza Strip.
This is false. While the footage is real, it is from a 2013 massacre of civilians in Syria.
The video is being shared on Instagram with captions such as "Shooting and killing Gaza citizens in south Gaza by Hamas" and "After watching this video you will understand how evil Hamas is. Killing innocent Palestinian civilians".
The graphic video shows several men who are bound and gagged being taken into an alley by people wearing military uniforms.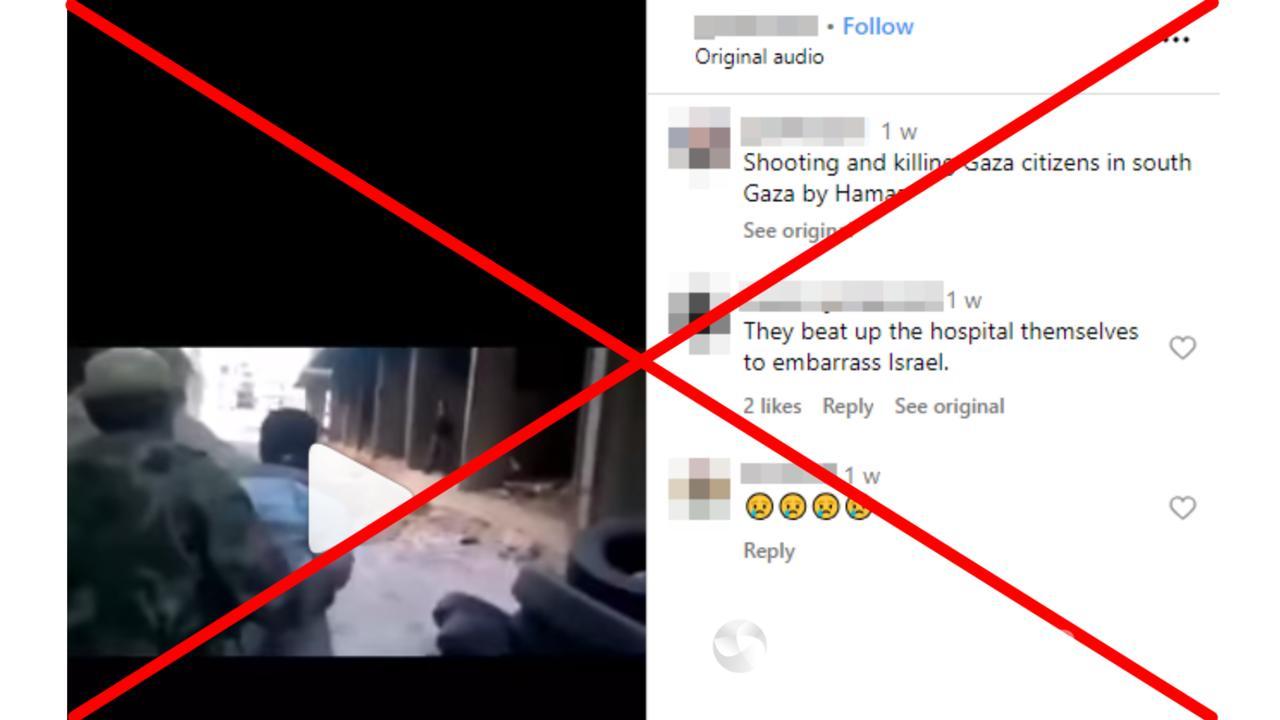 The victims are thrown into a pit full of tyres and shot. Many other bodies can be seen already in the mass grave.
However, the video is not from the ongoing conflict in the Middle East.
It is footage from a massacre of at least 41 unarmed civilians in the Syrian capital Damascus in 2013 during the nation's civil war.
The killings were exposed by two researchers in video leaked to the world in 2022 as reported by The Guardian, Al-Jazeera, Associated Press and other news organisations.
Scenes from the supposed video from Gaza clearly match the 2013 Syrian massacre footage, with the same alleyway and pit of tyres visible.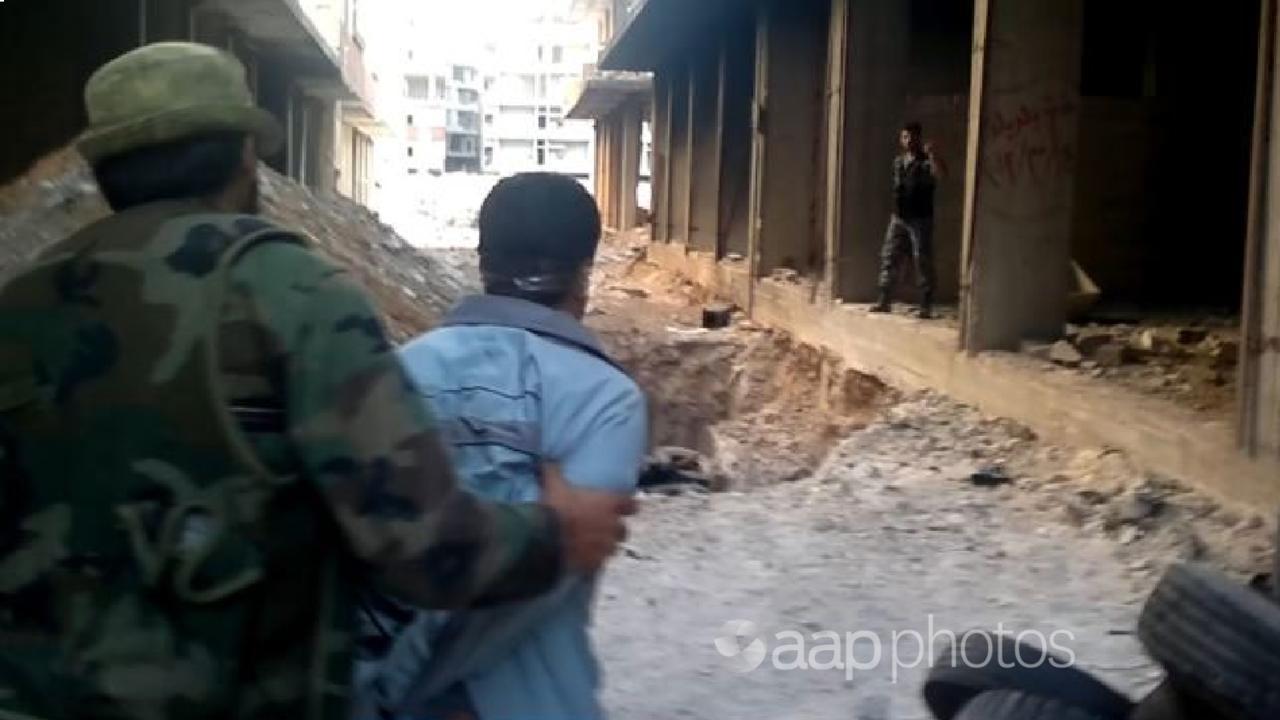 Hundreds of Syrian civilians were reportedly killed by Syrian Armed Forces during what is known as the "Tadamon massacre".
Syria has been embroiled in civil war since 2011, and the United Nations estimates more than 306,000 civilians were killed between 2011 and 2021.
The video shows a bearded man in army fatigues who has been identified as Assad regime military intelligence officer Amjad Yousef or Youssef, described as "one of the most prominent perpetrators" of the Syria massacre and "the killer of dozens of people".
The US State Department has imposed sanctions on Yousef, with US Secretary of State Antony Blinken saying he was involved in "gross violations of human rights, namely extrajudicial killings".
The Verdict
Claims a video shows the murder of Palestinian civilians by Hamas in the Gaza Strip are false.
The footage is from a massacre of civilians in Syria in 2013 that was widely reported when it was made public in 2022.
False – The claim is inaccurate.
AAP FactCheck is an accredited member of the International Fact-Checking Network. To keep up with our latest fact checks, follow us on Facebook, Twitter and Instagram.
All information, text and images included on the AAP Websites is for personal use only and may not be re-written, copied, re-sold or re-distributed, framed, linked, shared onto social media or otherwise used whether for compensation of any kind or not, unless you have the prior written permission of AAP. For more information, please refer to our standard terms and conditions.