A fringe website claims that a senior World Economic Forum (WEF) adviser has called for the Bible to be rewritten using artificial intelligence (AI).
This is false. The person the website identifies as a WEF adviser is historian and philosopher Yuval Noah Harari, who in 2011 authored a bestselling non-fiction book called Sapiens. Mr Harari delivered keynote speeches to the WEF in 2018 and 2020 but has no formal role at the organisation.
Additionally, Mr Harari did not call for the Bible to be rewritten. Instead, he suggested in an interview that AI had become so sophisticated it "can even write a new Bible".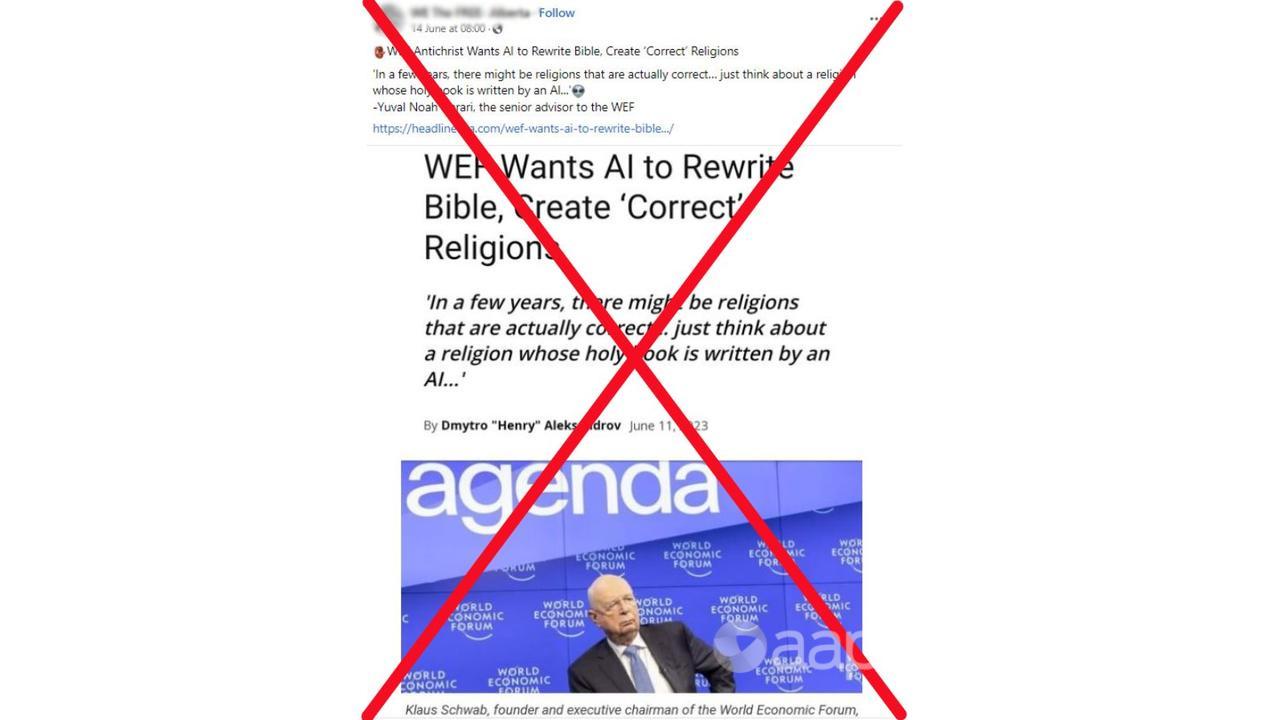 Mr Harari made the comments during an on-stage discussion about the power of AI on May 19, 2023.
"Gutenberg printed the Bible in the middle of the 15th century," he said in the interview (video mark 7m42s).
"The printing press printed as many copies of the Bible as Gutenberg instructed it, but it did not create a single new page. It had no ideas of its own about the Bible. Is it good? Is it bad? How to interpret this, how to interpret that.
"AI can create new ideas. It can even write a new Bible."
Mr Harari did not call for the Bible to be rewritten using AI.
That claim instead appears to originate from a June 10 article on a website called Slay News, which said Mr Harari had "called for religious scripture to be 'rewritten' by artificial intelligence to create a globalized 'new Bible'".
The article wrongly described Mr Harari as a "top official" and a "senior advisor" to the WEF.
The article provided no evidence to back up its claim Mr Harari was a WEF adviser, other than a link to the author's biography on the WEF website.
False claims about a WEF adviser calling for the Bible to be rewritten have since been repeated by various social media users (see for example here, here, here and here).
The WEF is an international non-governmental organisation based in Switzerland and a common target of conspiracy theories.
AAP FactCheck attempted to contact WEF's public affairs team about the claims but did not receive a response.
However, in a fact-check article published on June 29, a WEF spokesman confirmed to USA Today that Mr Harari was neither an advisor nor an employee of the organisation.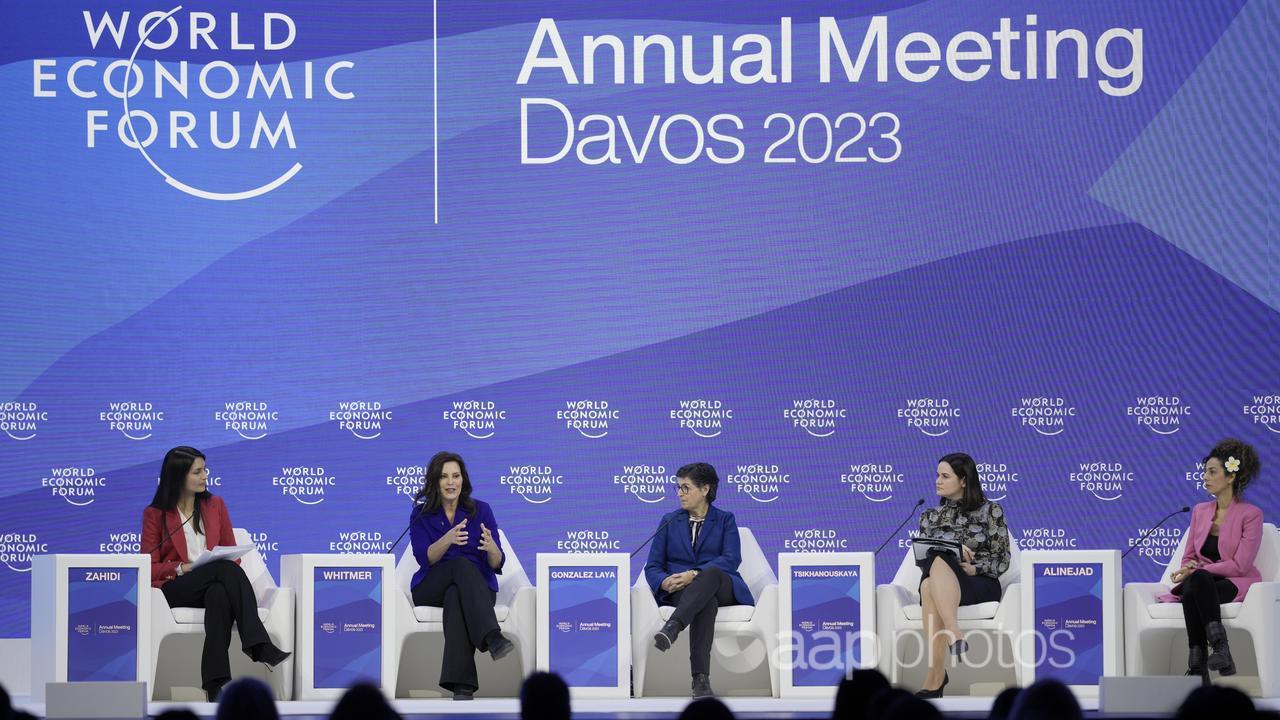 "The World Economic Forum never called for AI to rewrite the Bible," the spokesman said.
"These are false claims to discredit the important work that the World Economic Forum does on serious global challenges."
In December 2022, following a previous false claim that Mr Harari was a WEF adviser, a WEF spokesperson told Reuters that the existence of Mr Harari's biography on the organisation's website "simply means he attended one of our events".
The Verdict
The claim that a top WEF official has called for the Bible to be rewritten using AI is false.
The person who made the comments in question is author and historian Yuval Noah Harari. Mr Harari has spoken at WEF events but is not a WEF employee or adviser.
Additionally, Mr Harari did not say the Bible should be rewritten. He said AI can create new ideas and "can even write a new Bible".
False – The claim is inaccurate.
AAP FactCheck is an accredited member of the International Fact-Checking Network. To keep up with our latest fact checks, follow us on Facebook, Twitter and Instagram.
All information, text and images included on the AAP Websites is for personal use only and may not be re-written, copied, re-sold or re-distributed, framed, linked, shared onto social media or otherwise used whether for compensation of any kind or not, unless you have the prior written permission of AAP. For more information, please refer to our standard terms and conditions.