A British cardiologist has used the sudden death of Australian cricket legend Shane Warne last year to push the claim that COVID-19 vaccines accelerate coronary artery disease.
This is false. Experts told AAP FactCheck there's no evidence that mRNA vaccines increase the risk of coronary artery disease.
Warne died of a heart attack in Thailand in March 2022 and his death certificate listed the cause as coronary artery atherosclerosis.
Aseem Malhotra, who headlined an Australian speaking tour in May and June 2023, made the claim about mRNA vaccines and the cricket legend in interviews with Facebook pages known for spreading vaccine misinformation.
"At the very least the COVID mRNA vaccine was a contributing factor to Shane Warne's death, and at best or at worst, it's likely the primary driver of his death," Dr Malhotra said in this video on June 13 (video mark 5min 43sec).
"The vaccine accelerates coronary artery disease."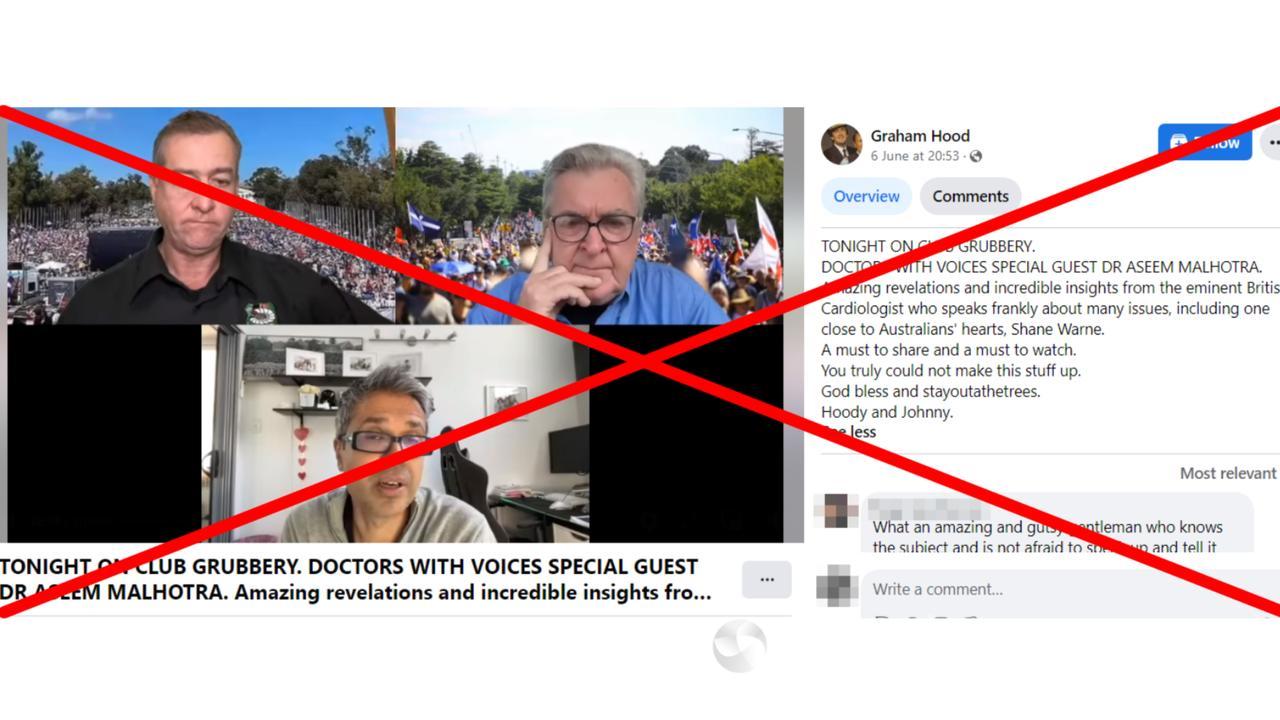 The Briton made the same allegation in another video on June 6.
"The vaccine is causing accelerated coronary artery disease, so in my opinion I would say that at least the vaccine was probably the straw that broke the camel's back in relation to Shane Warne and his cardiac death. And at worst, it may be probably the primary driver," Dr Malhotra said (video mark 39min 50sec).
The claim was repeated in mainstream news articles, see here, here and here.
AAP FactCheck contacted Dr Malhotra for evidence to support his claims but did not receive a response.
Coronary artery disease (CAD) is caused by the build-up of fat and cholesterols within the walls of blood vessels that supply the heart.
Risk factors include high cholesterol, smoking, high blood pressure, family history and diabetes.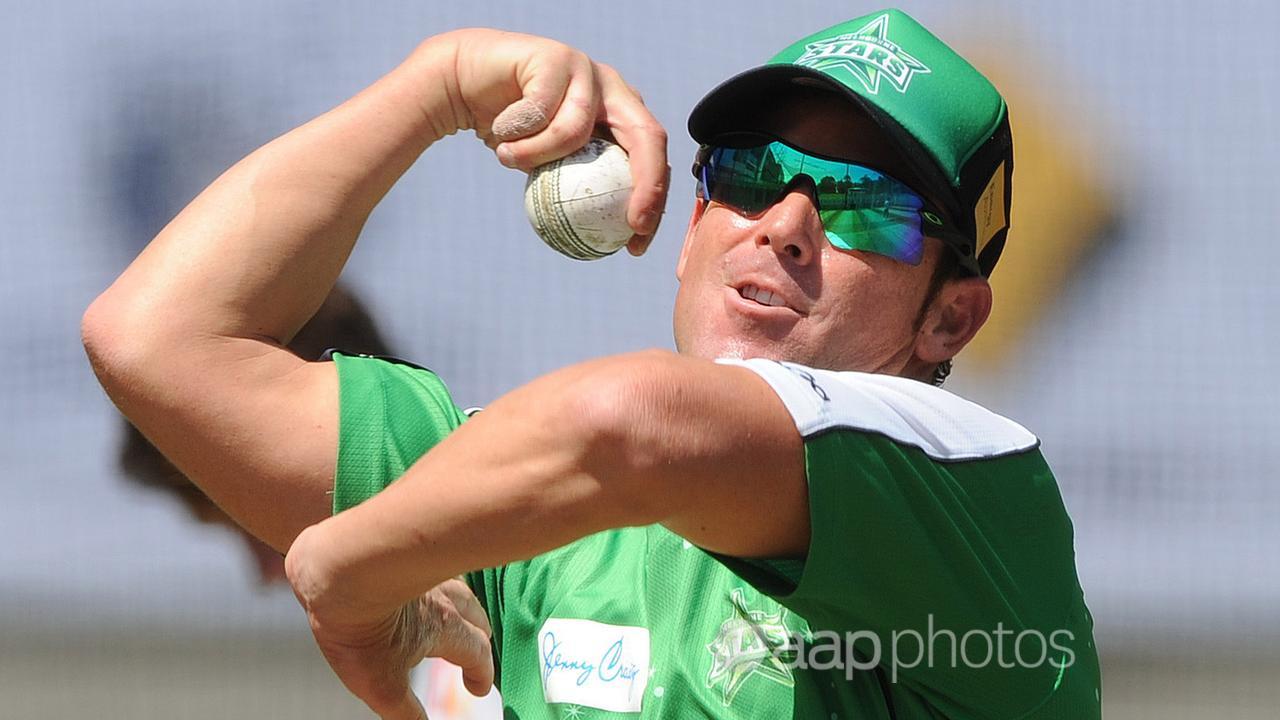 Professor Robert Storey, a cardiology expert at the University of Sheffield, said continued build-up causes the arteries to become narrowed and inflamed which can lead to a rupture in the blood vessel lining.
"This rupture causes a blood clot to form inside the artery and this blood clot can block the artery, causing a heart attack," Prof Storey told AAP FactCheck.
He said there was no evidence COVID-19 vaccines caused an acceleration of coronary artery disease.
"Heart attacks are very common and most people now having heart attacks in developed countries have been vaccinated, but this of course does not mean that the vaccine caused the heart attack," Prof Storey said.
Dr Elizabeth Paratz, a cardiologist at the Baker Heart and Diabetes Institute, led a study that looked at cases of out-of-hospital cardiac arrest before and after the pandemic was declared.
It found no change in the median monthly rate of cardiac arrest among people aged under 50.
Dr Paratz says her research did not identify any association between COVID vaccines and coronary artery disease.
"It is important to note that CAD is a leading cause of death and the majority of the population are now vaccinated against COVID-19," she told AAP FactCheck.
"It is therefore relatively easy to identify people who have both died of CAD and were vaccinated.
"It does not mean that the two things are either correlated or causally linked."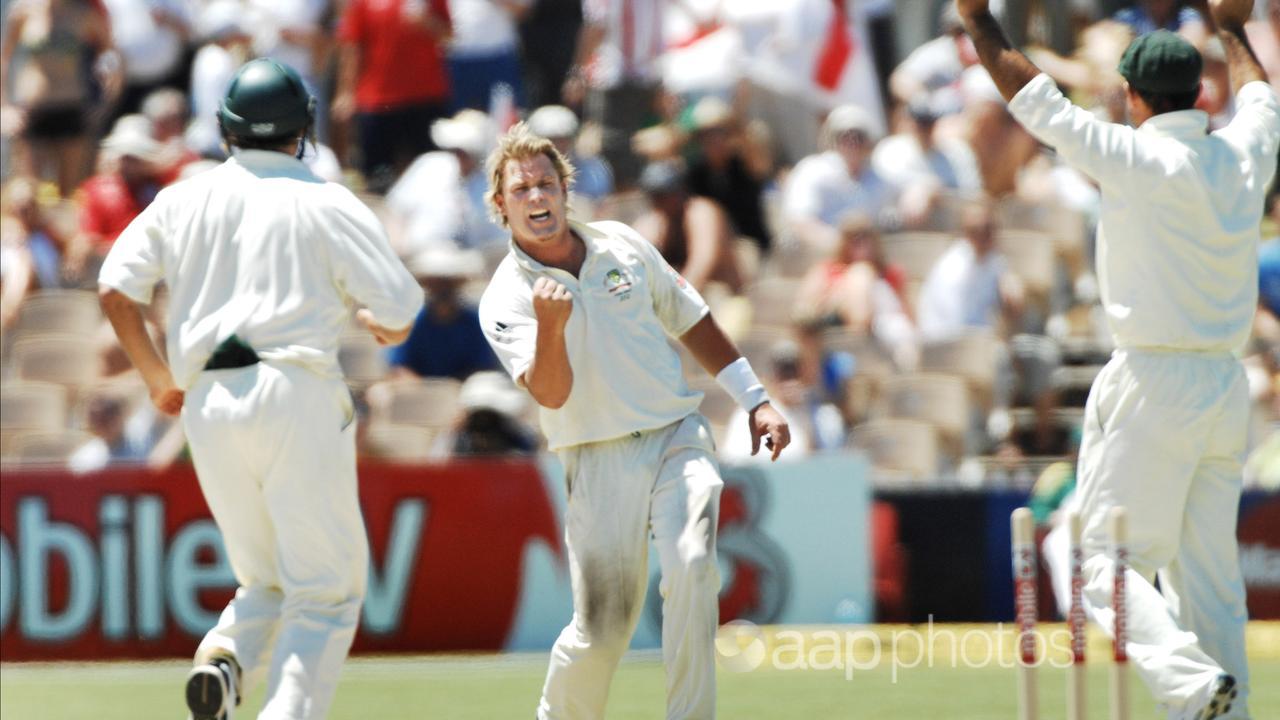 Dr Paratz said she wasn't aware of any studies into a potential link between COVID vaccines and coronary artery disease.
"In the absence of any scientifically rigorous studies being conducted to answer this question, it cannot be claimed that C19 vaccines cause (coronary artery disease)," she said.
While the basis for Dr Malhotra's claims is not clear, he has previously cited this research paper abstract on the American Heart Association (AHA) website.
"We now have evidence of a plausible biological mechanism of how mRNA vaccine may be contributing to increased cardiac events," he tweeted in November 2021.
Other fact-checks (here, here, here, here and here) found that the paper – which hasn't been fully published or peer-reviewed – used an unreliable metric to measure the risk of heart attacks.
The AHA later published an expression of concern about the abstract, warning that it included a number of errors and "may not be reliable".
Professor Jason Kovacic, an expert in atherosclerosis and executive director of the Victor Chang Cardiac Research Institute, also said the type of cardiac test used in the study to measure biomarkers before and after vaccination was not validated, widely used or endorsed.
"This has never been published as a manuscript, so we can't actually review the data," Professor Kovacic told AAP FactCheck.
"And it's really important to emphasise that this abstract … does not in any way show that there's actually an increase in deaths related to mRNA vaccines.
"It says that there's an increase in a few biomarkers, in an unvalidated test, may be linked to coronary artery disease.
"So that is a massive jump from an abstract with a test that's unvalidated, that may predict risk, to go to saying that mRNA vaccines cause accelerated atherosclerosis."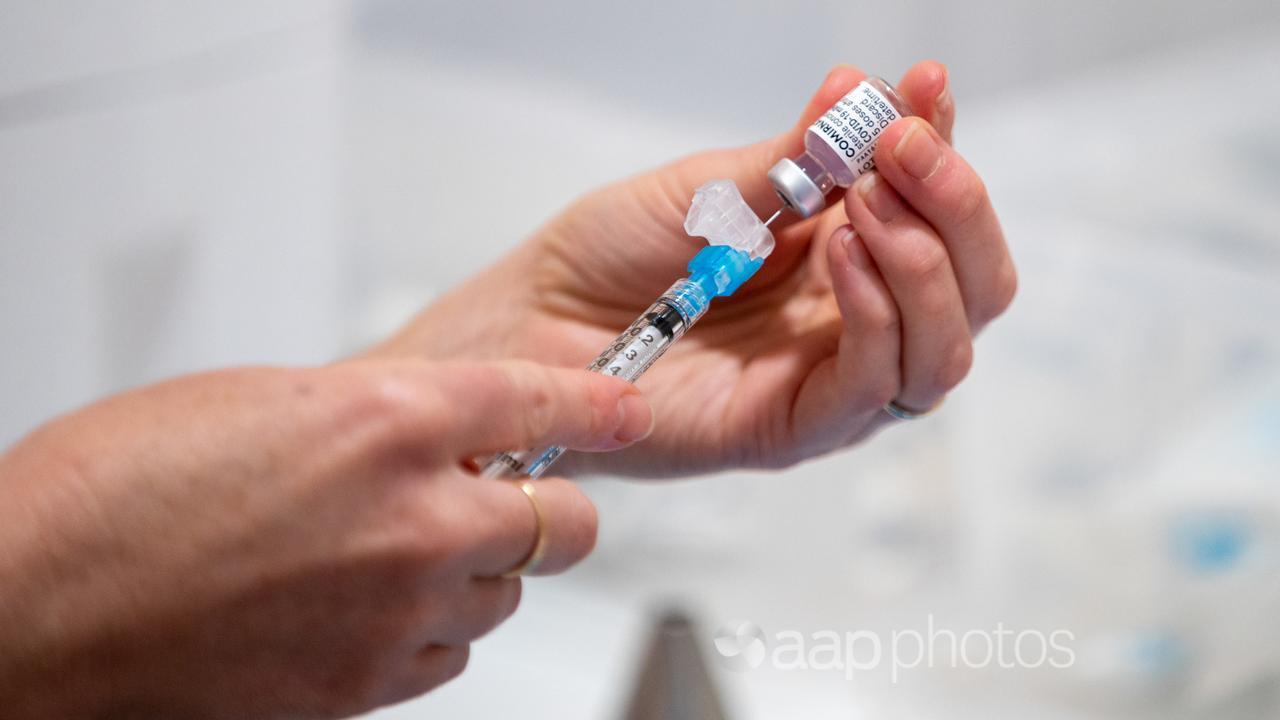 Prof Kovacic says COVID-19 vaccines had side effects, but they needed to be balanced against the risk of being infected with the virus.
"Most things in medicine have side effects, and no one's saying that the vaccines don't have side effects. But we haven't seen an increase in sudden cardiac death," he said.
Dr Paratz said cases of myocarditis and pericarditis, which were usually mild, have been linked to mRNA vaccines as "a rare side effect".
"Coronary disease has not," she added.
The Verdict
The claim COVID-19 vaccines accelerate coronary artery disease is false.
Heart disease experts told AAP FactCheck there is no evidence to support the claim and no known studies establishing a causal link or correlation.
In addition, a 2023 study found no increase in cardiac arrests following the vaccine rollout.
False – The claim is inaccurate.
AAP FactCheck is an accredited member of the International Fact-Checking Network. To keep up with our latest fact checks, follow us on Facebook, Twitter and Instagram.
All information, text and images included on the AAP Websites is for personal use only and may not be re-written, copied, re-sold or re-distributed, framed, linked, shared onto social media or otherwise used whether for compensation of any kind or not, unless you have the prior written permission of AAP. For more information, please refer to our standard terms and conditions.