Former Network Nine host Tracy Grimshaw is apparently promoting the benefits of 'active keto' diet pills in a Facebook video.
This is false. The video and sound have been generated using artificial intelligence (AI) techniques. Ms Grimshaw has also warned people not to be taken in by scam social media posts using her name.
The video in question (archived here) purports to show Nine Network breakfast host Karl Stefanovic interviewing Ms Grimshaw about an "unbelievable" weight loss treatment she bought online.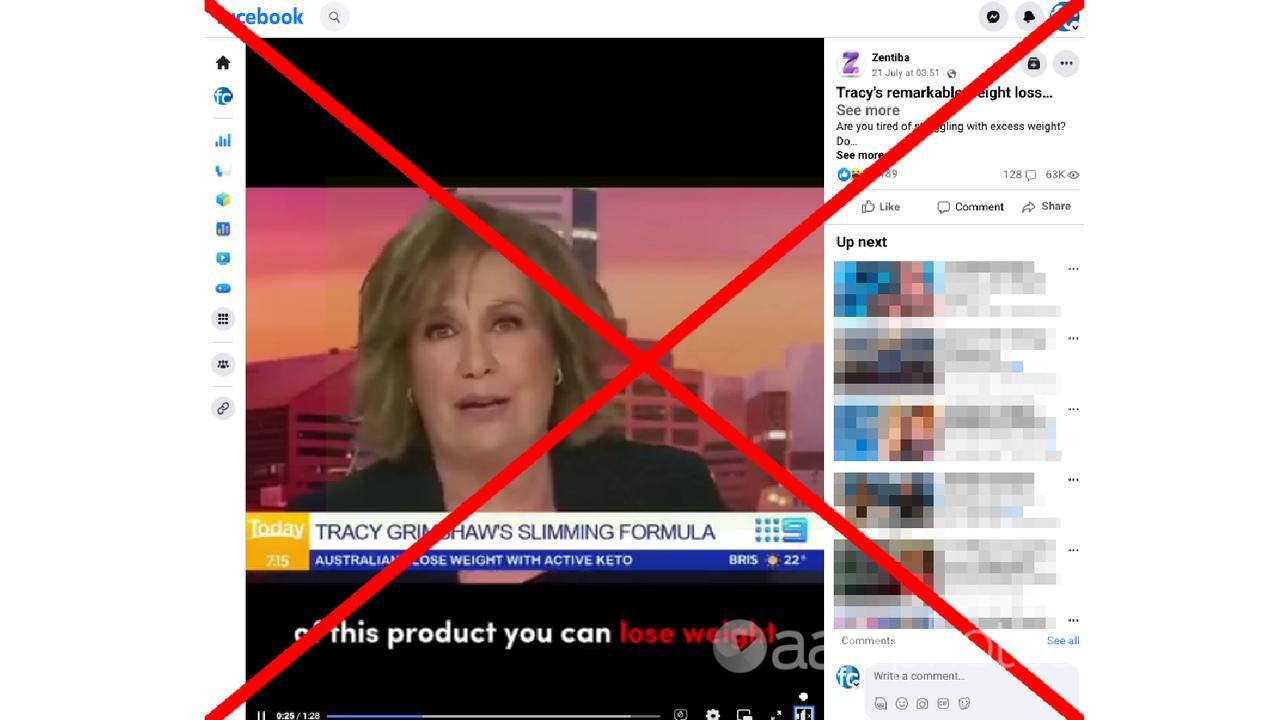 "I was sceptical about this venture," a voice attributed to Ms Grimshaw says (video mark 0m33s).
"But what was my surprise when my weight just started to evaporate? After only two weeks I had lost six kilos. At the end of the course, I had lost 13 kilos."
The video goes on to show the fake 'Tracy Grimshaw' recommending people order 'keto gummies' to "anyone who wants to lose weight without working out or dieting".
There are several clues the video has been digitally altered.
The video includes a photo of Ms Grimshaw purportedly holding a bottle of keto pills.
A reverse image search reveals the photo of Ms Grimshaw is real, however, but the bottle of pills has been digitally added to the original picture.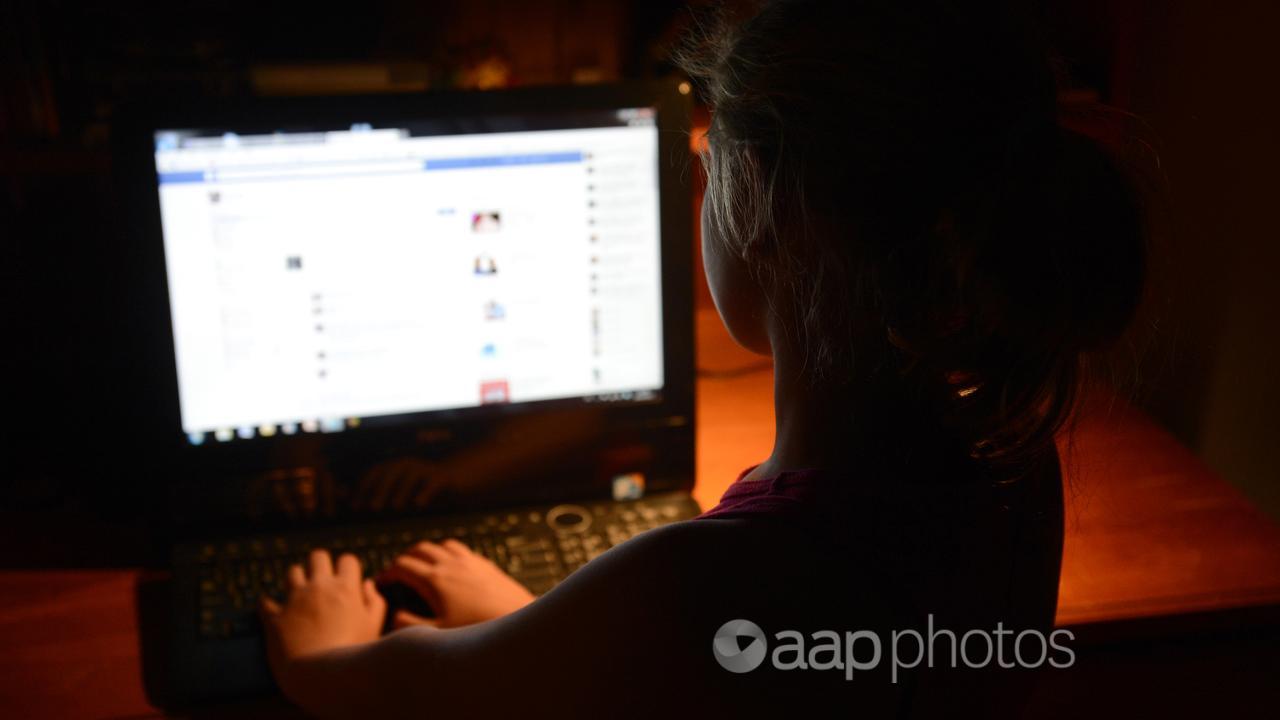 Images in the video that purport to be photos of other celebrities who have successfully lost weight using keto pills also appear to be fake (for example, this one, this one and this one).
Additionally, the mouths of 'Karl Stefanovic' and 'Tracy Grimshaw' don't always appear to be moving in synch with their purported voices.
Professor Chris Leckie, an AI expert at the University of Melbourne, says inaccurate facial features may be a sign that an image has been created using AI software.
"So things like the eyes. Are the eyes really focused? How naturalistic is the hair?" he told AAP FactCheck.
"If it's video, how the speech synchronises with the lip movements. Are people blinking too much or too little? These are the sorts of things people can look at."
On July 6, Ms Grimshaw used her Instagram account to warn people her name was being used without her permission to promote weight loss products.
"A friend just told me about this dodgy gummies ad," she wrote in reference to a social media advertisement that used her name to promote weight-loss pills.
"Please don't be taken in by it, it's a scam," she said.
Scammers are making thousands of Facebook posts like this that encourage people to share them and/or click nefarious links.
That means you may be tricked into a scam or advertising a scam to your family and friends on Facebook without realising it.
That's why it's vital to know how to spot a potential scam post.
HOW TO SPOT A SCAM POST ON FACEBOOK – THE RED FLAGS
Treat posts appealing for help to find lost or found people or pets, offering extremely cheap or free products and services with caution if they include more than one of the following features:
* The person encourages everyone to share their post widely.
* They don't provide their contact details or they ask people to send them a DM or PM (direct message or private message).
* The post includes only very vague details about the location of the person or pet, or the giveaway.
* If the account of the person posting is less than a year old, has no profile picture, has very few friends, or isn't located in the same area as the subject of their post. This indicates their account is fake.
* If you can't comment on the post because the person has disabled comments. This is done to stop people from warning others that it's a scam.
The Verdict
A video purporting to show Tracy Grimshaw promoting 'active keto' weight-loss pills is false.
The video has been AI-generated.
Ms Grimshaw has also warned people not to be taken in by scam advertisements using her name without her authorisation.
False – The claim is inaccurate.
AAP FactCheck is an accredited member of the International Fact-Checking Network. To keep up with our latest fact checks, follow us on Facebook, Twitter and Instagram.
All information, text and images included on the AAP Websites is for personal use only and may not be re-written, copied, re-sold or re-distributed, framed, linked, shared onto social media or otherwise used whether for compensation of any kind or not, unless you have the prior written permission of AAP. For more information, please refer to our standard terms and conditions.