Social media posts that are stirring concern among Australian readers claim the Bible has been banned in California.
This is false. The claims are based on old reports that misrepresented a proposed consumer protection law that was introduced in 2018 before being withdrawn. Bibles have not been banned in California and were never at risk of being banned.
Some of the Facebook posts making the claim share a video by Gary Franchi of the "Next News Network", such as this one (archived) from June 29.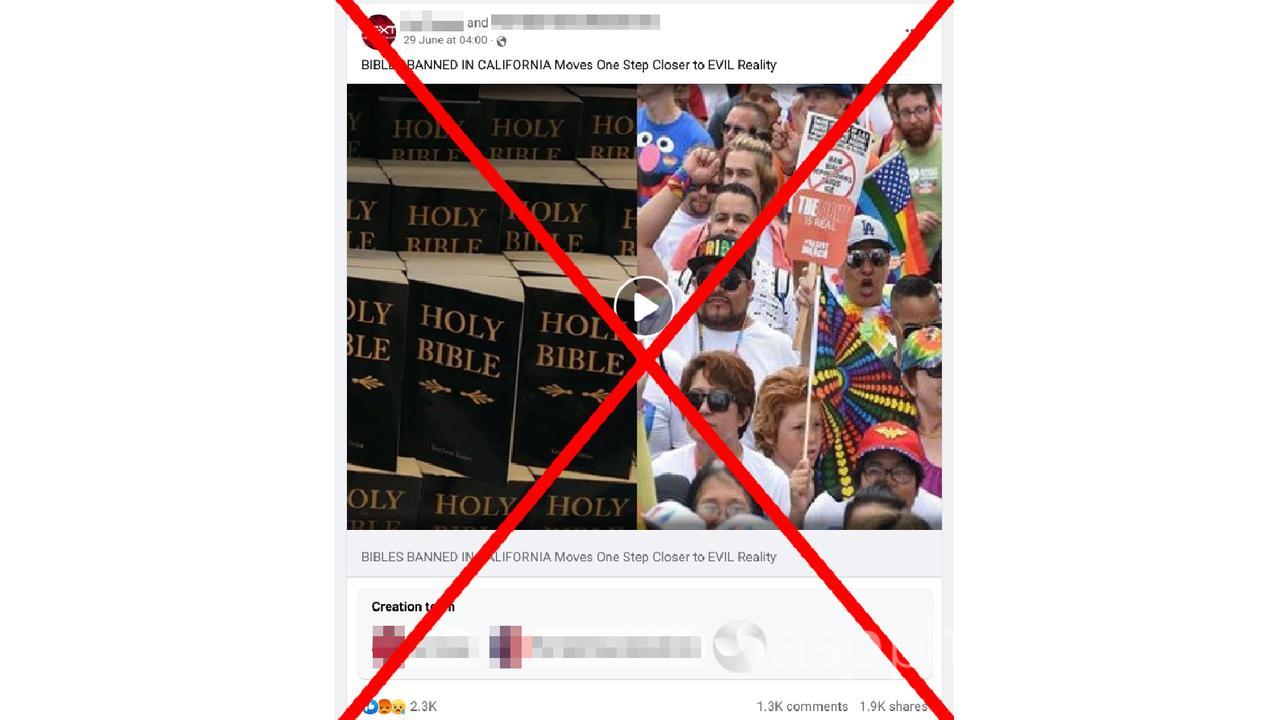 "Bibles banned in California, moves one step closer to evil reality," the post's caption says.
The full video can be viewed on YouTube, which is clearly dated August 4, 2018.
The report is about what the presenter calls "a new California pro-LGBTQ bill that would ban the sale or distribution of materials related to, quote, conversion therapy".
"According to the Los Angeles Times, quote, 'one key part of the debate centres on whether Assembly Bill 2943 would stretch beyond businesses that charge for conversion programs and extend to printed documents including Bibles'. The Bible clearly teaches that homosexual conduct is a sin and instructs Christians to abstain from it," he says around the 1 minute and 20-second mark.
The video cuts to a separate report by the Christian Broadcasting Network (CBN) that claims the bill could ban some Christian books and outlaw books opposed to homosexuality.
"Bibles banned in California smoves (sic) one step closer to evil reality," the strapline under the CBN video says.
Some of the recent posts include only the CBN report, such as this one, while others share the full Next News Network video, such as here.
Other posts repeat the claim without either video, such as this one from June 24.
"Bunch of crybabies I can't believe they just banned Bibles from California just because of the people who are confused about their gender," the caption says.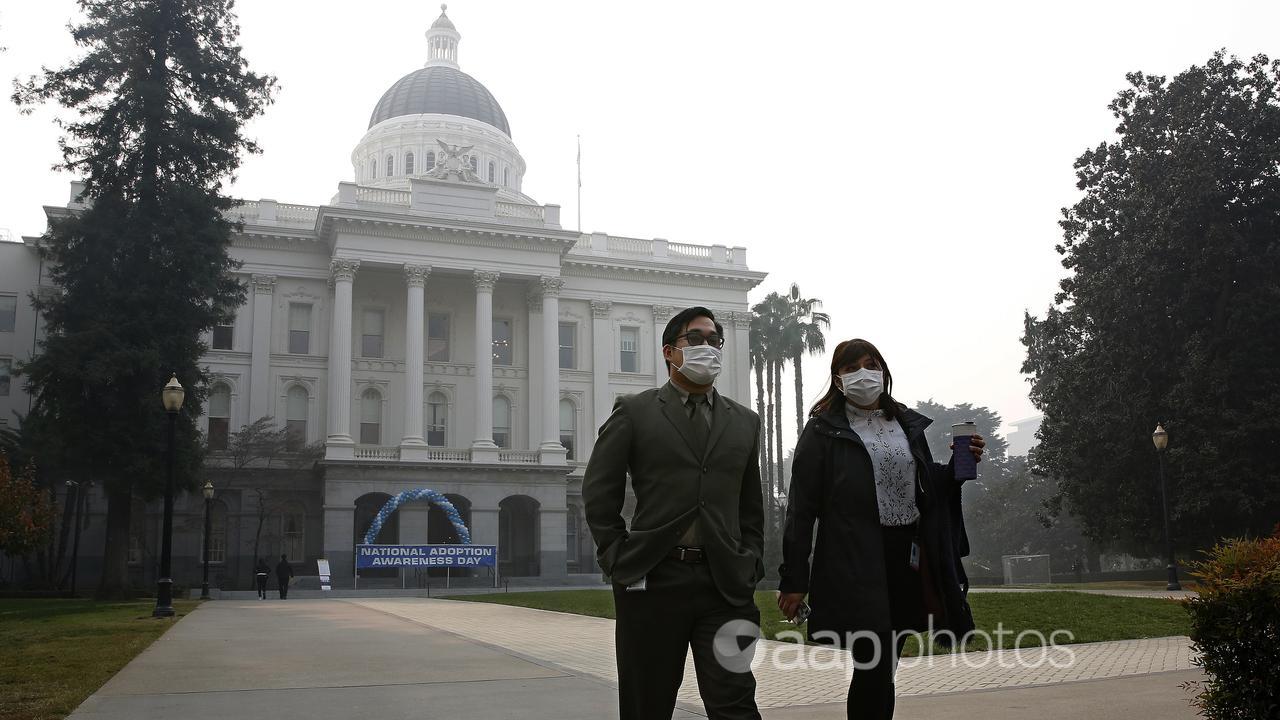 The legislation referred to in the videos was "Assembly Bill 2943", which was introduced in the California State Senate in April 2018 after passing the committee stage (a timeline of the bill can be seen here).
The bill was introduced by Democratic assemblymember Evan Low, and according to a report in the LA Times, would have designated paid conversion therapy services as a fraudulent business practice under existing state consumer protection law.
But after concerns that the bill might infringe on religious practices and could be used to ban the Bible and other Christian books, Mr Low amended the bill to clarify that only services, not goods, would be subject to the new legislation. The timeline notes the introduction of amendments by the bill's author on March 23 and May 30, 2018.
A separate story on the bill from June 2018 notes: "After an early draft of the bill provoked backlash for language critics said was overly ambiguous, Low amended it to clarify that it does not affect goods that contain messages about changing sexual orientation or gender identity—including some religious texts, such as the Bible."
However, even those changes were moot, because Low ultimately withdrew the proposed law. The timeline notes the legislation was ordered to become inactive at his request on August 31, 2018.
Other checks have looked at similar claims, examples here, here and here.
California banned conversion therapy for people under 18 in 2012, via Senate Bill 1172.
The Verdict
The claim that Bibles have been banned in California is false.
The claim is based on a five-year-old video about legislation that was initially amended, due to concerns it could restrict sales of the Bible, and then withdrawn before it went to a final vote.
False – The claim is inaccurate.
AAP FactCheck is an accredited member of the International Fact-Checking Network. To keep up with our latest fact checks, follow us on Facebook, Twitter and Instagram.
All information, text and images included on the AAP Websites is for personal use only and may not be re-written, copied, re-sold or re-distributed, framed, linked, shared onto social media or otherwise used whether for compensation of any kind or not, unless you have the prior written permission of AAP. For more information, please refer to our standard terms and conditions.