An Instagram post claims the Netherlands has started euthanising children aged under 12 with minor disabilities, as part of efforts to "save the planet".
This is false. The Dutch government is not forcibly killing any citizens, let alone young children.
The claim misrepresents a proposed extension of legal protections in rare instances of the termination of seriously ill babies with incurable conditions to also include children aged one to 12 in similar situations.
The post also conflates the proposal with Dutch euthanasia laws, which only apply to those aged 12 and over.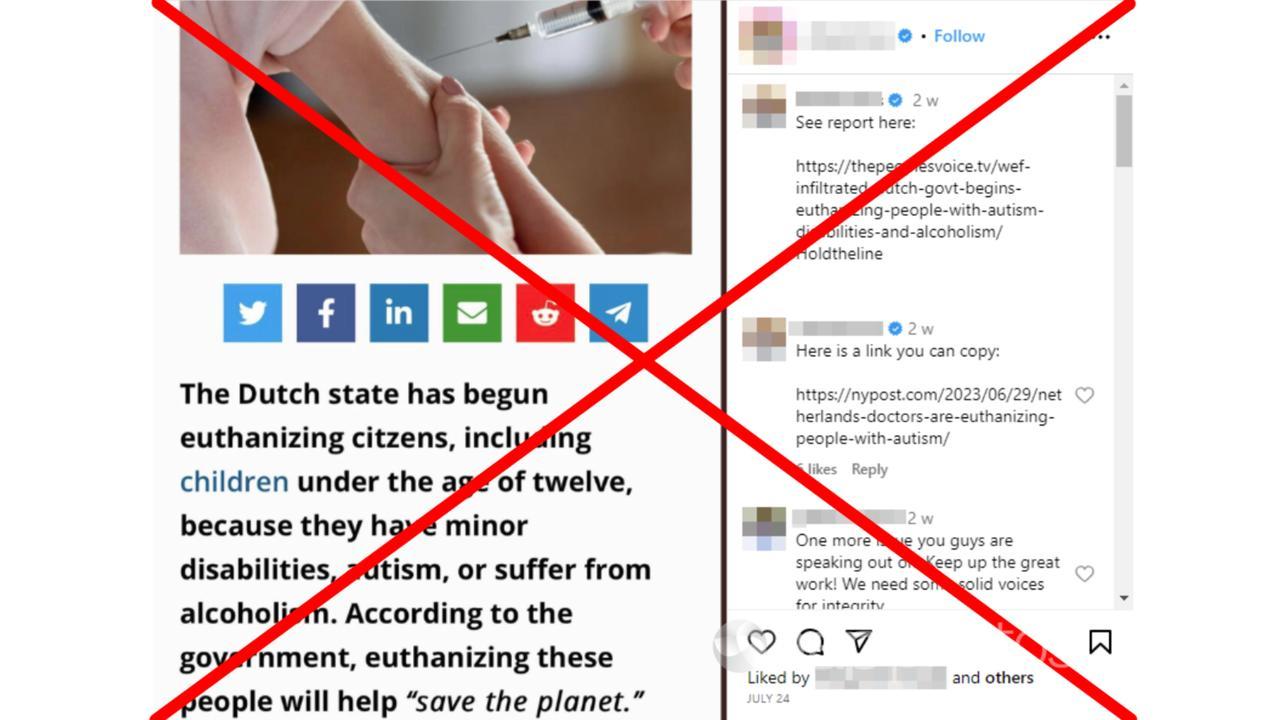 The Instagram post (screenshot here) claims: "The Dutch state has begun euthanizing citzens (sic), including children under the age of twelve, because they have minor disabilities, autism, or suffer from alcoholism. According to the government, euthanizing these people will help 'save the planet'."
It includes a link to an article (archived here) from a US-based misinformation website, which is the source of the claim.
The claim is based on a proposal to expand the LZA/LP legislation which enables the termination of pregnancy and babies with incurable conditions.
The proposal is to include children aged from the ages of one to 12.
But it is false to claim that the changes amount to the government forcibly euthanising anyone.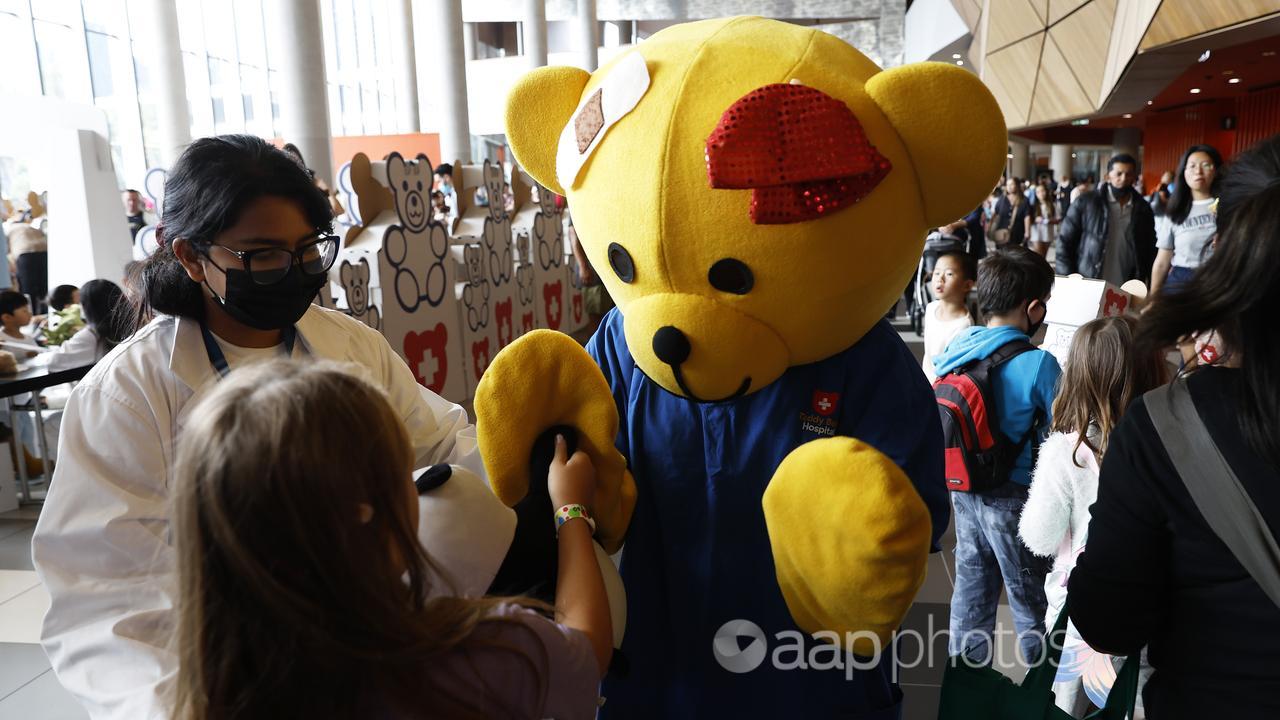 There are strict criteria for all cases. This includes that there is full parental consent and that at least one other independent physician, other than the professional carrying out the termination, has been consulted.
It must also be judged that the child's suffering is "unbearable and with no prospect of improvement".
The Dutch Health Ministry estimates the changes will only apply to "around five cases a year".
"It concerns children who suffer unbearably from incurable diseases or have serious abnormalities that will probably cause them to die in the foreseeable future," a health minister spokesperson told AAP FactCheck.
The post confuses the proposed changes with the nation's euthanasia laws, which apply to those aged 12 and over.
Those aged 12 and above can request to be euthanised, but parental consent is mandatory until age 16.
Medical professionals must again adhere to strict criteria for all those aged 12 and above. They must be satisfied the request is "voluntary and well-considered", that there is "no reasonable alternative" and that the patient is experiencing "unbearable suffering without prospect of improvement".
They must also consult with at least one other independent physician among other requirements.
The article also falsely claims around 40 Dutch citizens who had been suffering from autism or an intellectual disability were forcibly euthanised in the Netherlands between 2012 and 2021.
It points to a Kingston University London study as evidence.
Study author Professor Irene Tuffrey-Wijne dismissed the claim, pointing to the strict criteria around termination of life.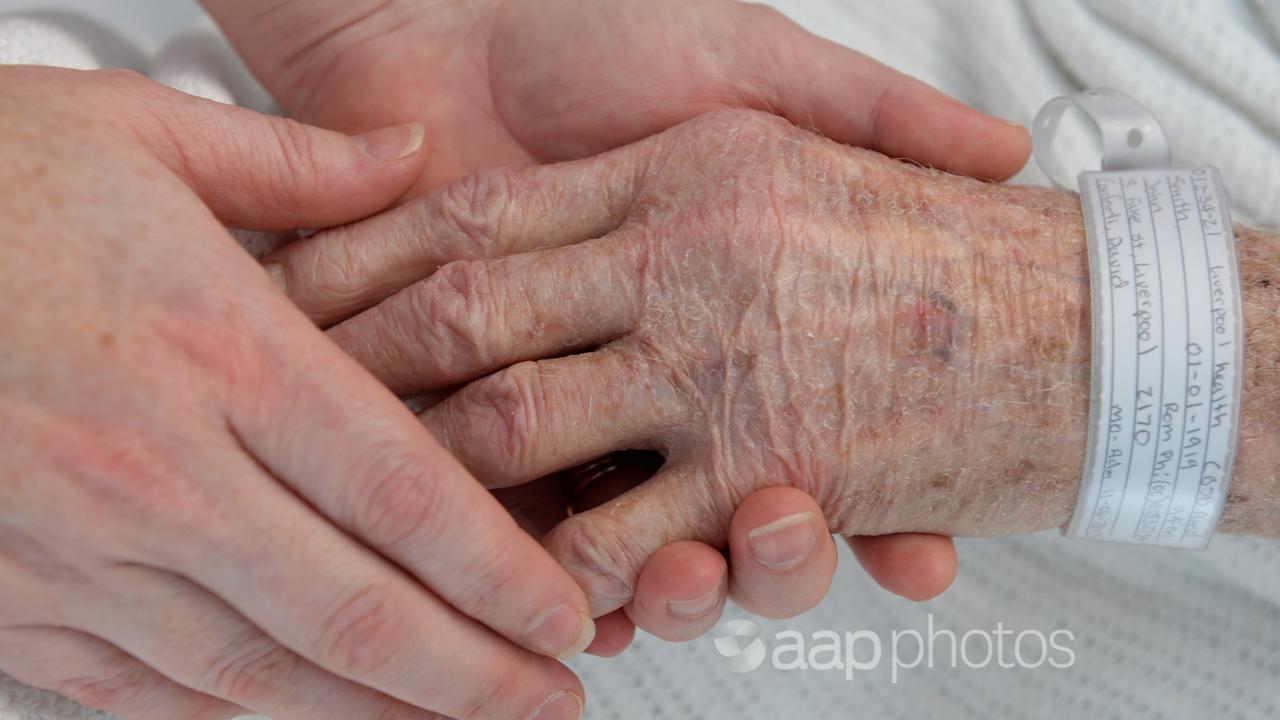 "That would be a criminal offence," she said, referencing the suggestion they were forcibly terminated.
"The physician would be prosecuted for murder."
Prof Tuffrey-Wijne's study looked at 927 case summaries publically released from 59,996 euthanasia cases in the Netherlands between 2012 and 2021.
Of these, she found 39 case reports that involved people with autism or intellectual disabilities.
While conceding she may not have been privy to the full details of each case, she concluded the issue warranted a wider "philosophical and ethical debate around the parameters for EAS (euthanasia and physician-assisted suicide) legislation and practice" (Page 6).
Dominic Wilkinson, a professor of medical ethics at the University of Oxford, told AAP FactCheck the requirement that there must be "unbearable suffering without prospect of improvement" would make euthanasia for "minor disabilities" implausible.
The claim Dutch children are being euthanised to reduce their environmental impact is a continuation of a previously debunked conspiracy theory.
If this article causes any distress, please contact:
Lifeline 13 11 14
beyondblue 1300 22 4636
The Verdict
The claim the Netherlands is forcibly euthanising citizens, including young children, with minor disabilities is false.
Proposed new regulations mentioned in the claim do not concern legalising euthanasia for children under 12. They address end-of-life decisions for young patients aged one to 12 who are already terminally ill and suffering unbearably.
The Dutch government and medical experts told AAP FactCheck euthanasia in the Netherlands is strictly voluntary and highly regulated.
False – The claim is inaccurate.
AAP FactCheck is an accredited member of the International Fact-Checking Network. To keep up with our latest fact checks, follow us on Facebook, Twitter and Instagram.
All information, text and images included on the AAP Websites is for personal use only and may not be re-written, copied, re-sold or re-distributed, framed, linked, shared onto social media or otherwise used whether for compensation of any kind or not, unless you have the prior written permission of AAP. For more information, please refer to our standard terms and conditions.