Environment minister Tanya Plibersek has repeated a longstanding claim that without action on marine pollution, there will be more plastic in oceans than fish by 2050 (archived here).
But the claim is unproven and based on some flaky assumptions. In particular, the report upon which the claim was based appears to have significantly underestimated global fish stocks.
The origins of Ms Plibersek's claim can be traced back to a 2016 report called The New Plastics Economy: Rethinking the future of plastics.
The report was published by the Ellen MacArthur Foundation, a UK charity dedicated to waste reduction.
The report said: "The best research currently available estimates that there are over 150 million tonnes of plastic waste in the ocean today. Without significant action, there may be more plastic than fish in the ocean, by weight, by 2050" (page 29).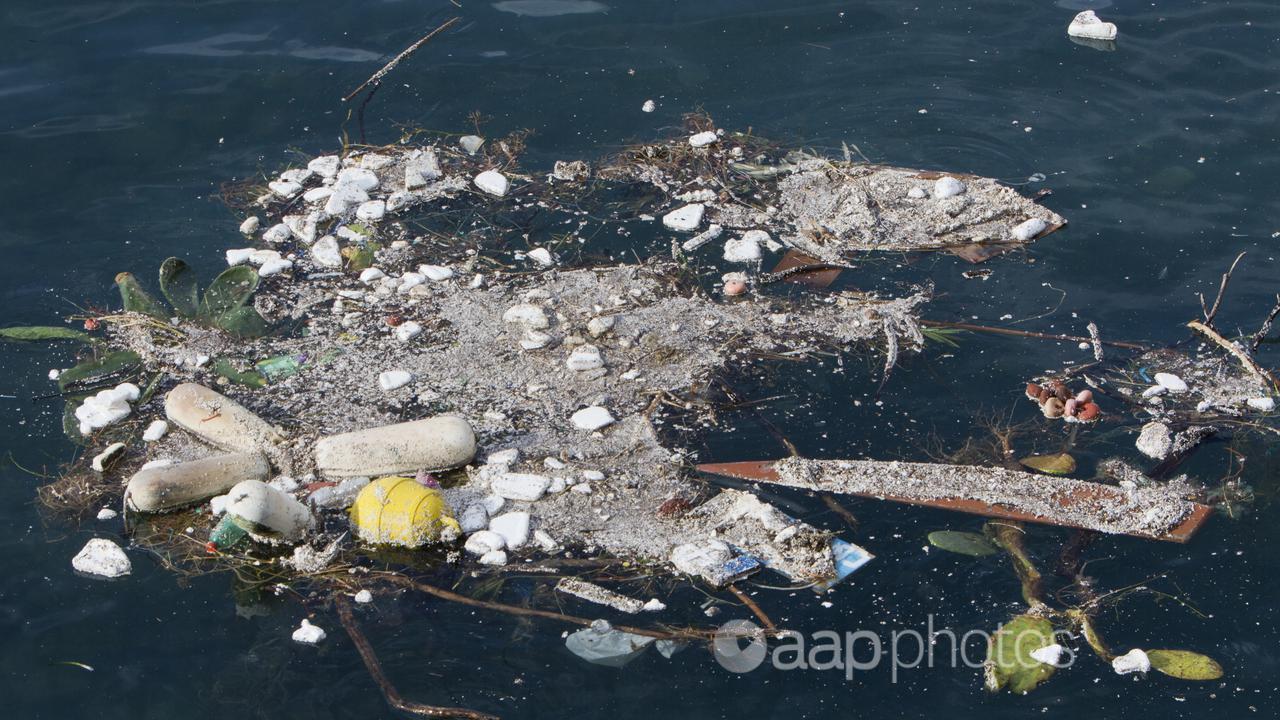 At the heart of the foundation's claim were calculations – broadly based on academic research – that by 2050, the total weight of plastic in the ocean would be 850-950 million tonnes and the total fish mass would be 812-899 million tonnes (page 3).
Ms Plibersek's office confirmed in an email to AAP FactCheck that the minister's claim was based on the Ellen MacArthur Foundation report as well as similar claims made by other organisations.
The foundation's calculations for ocean plastic were based in part on this Science journal study that estimated the amount of plastic that entered the ocean in 2015 and the likely annual increase in ocean plastic waste between 2015 and 2025.
The foundation then scaled up that figure to the year 2050 by applying a 3.5 per cent projected increase in ocean plastic flowing into the ocean between 2025 and 2050.
The foundation's projection for the total by 2050 also included 150 million tonnes of plastic the foundation said was already in the ocean in 2016, which was broadly in line with other estimates.
"Applying these figures leads to a range of about 850-950 million tonnes of plastics by 2050", the foundation said in 2016 (page 3).
The foundation's estimate for fish stocks originated from this 2008 journal paper that calculated global fish biomass based on the amount of energy available to fish through marine food chains.
The foundation based its claim on the assumption that fish mass would remain constant between 2015 and 2050, which it said was "a conservative assumption given that fish stocks could decline as a result of overfishing" (footnote 25, page 106).
But a co-author of the 2008 study, Simon Jennings, said in 2016 he no longer stood by the figures published in that paper.
Professor Jennings told BBC Radio 4's More or Less show in February 2016 he had since updated his calculations and believed marine ecosystems could likely support far more fish than he estimated in 2008 (audio mark 3 min 04sec).
In a research paper published in July 2015, six months before the Ellen MacArthur Foundation's report was released, Prof Jennings instead put the biomass of marine life including fish at around 4.9 billion tonnes, which was more than six times the figure used in the foundation's report.
An updated version of the foundation's report, published in 2017, omitted references to Prof Jenning's 2008 research but did not provide any alternative source of data about fish stocks (footnote 25, page 61).
It is impossible to know for sure how many fish will be in our oceans in 2050. However, the claim made in the 2016 report appears to have been based on a significant underestimate of fish stocks.
This 2021 study compared previous estimates of global fish and marine life biomass and found projections ranged between less than one billion tonnes and more than 50 billion tonnes (figure 1A).
One of the 2021 study's co-authors, Assistant Professor Daniele Bianchi from UCLA, told AAP FactCheck that based on his research, he estimated global fish biomass to be around five billion tonnes.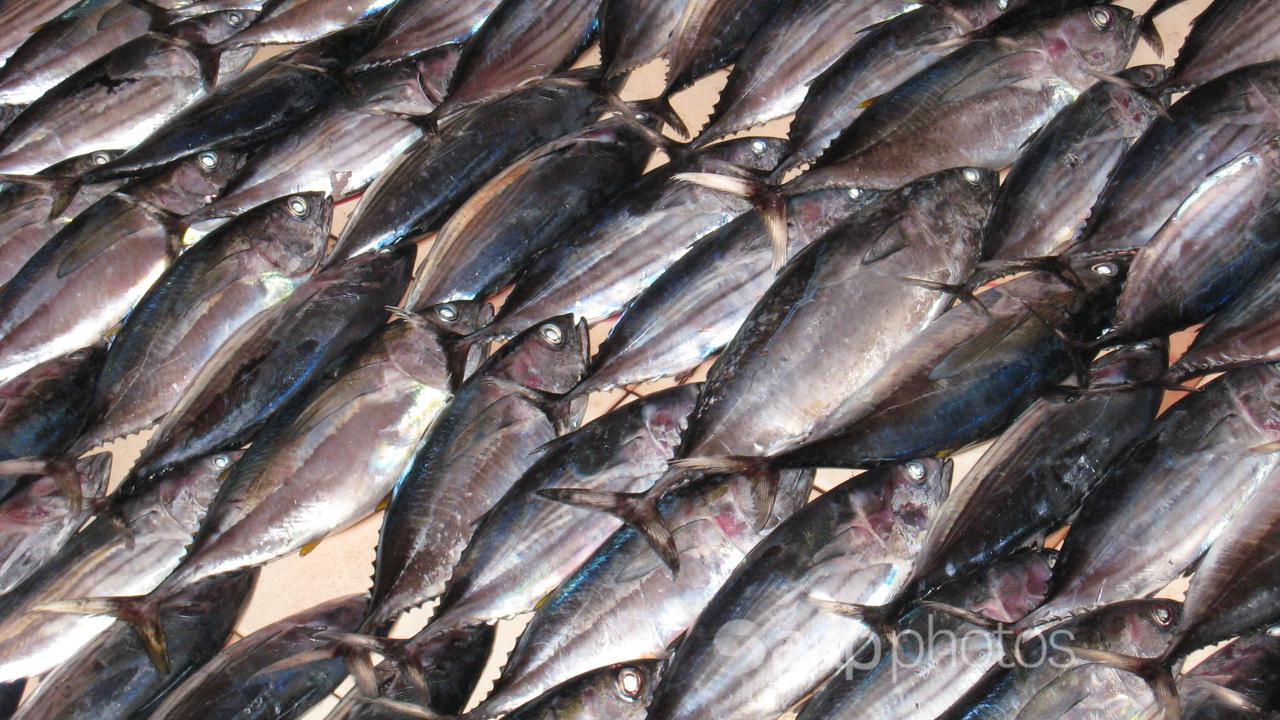 Dr Bianchi said the claim there will be more plastic than fish in the ocean by 2050 was therefore doubtful.
"Even given the increase in plastic inputs to the ocean and decrease in fish biomass that one may project by 2050, it seems unlikely given these numbers that oceanic plastic will exceed fish," he said in an email.
In 2019, the Canadian Broadcasting Corporation (CBC) fact-checked a similar claim made by former Canadian environment minister Catherine McKenna.
"What can be said with certainty is that there is already far too much plastic in the world's oceans," the CBC article concluded. "But comparing the weight of the garbage to the marine life is, at best, fishy business."
The Verdict
The claim there will be more plastic in our oceans than fish by 2050 is unproven.
Nobody knows for sure how much plastic will be present in our oceans in 2050 or the total weight of fish. However, the claim that plastic will outweigh fish by 2050 is based on several unproven assumptions, high levels of uncertainty and outdated fish stock estimates.
Unproven – There is not enough evidence to determine the claim's accuracy.
AAP FactCheck is an accredited member of the International Fact-Checking Network. To keep up with our latest fact checks, follow us on Facebook, Twitter and Instagram.
All information, text and images included on the AAP Websites is for personal use only and may not be re-written, copied, re-sold or re-distributed, framed, linked, shared onto social media or otherwise used whether for compensation of any kind or not, unless you have the prior written permission of AAP. For more information, please refer to our standard terms and conditions.