Dozens of Facebook users based across different continents are offering up the same adorable litters of puppies for free.
The posts are part of an orchestrated scam and use a mixture of hacked accounts and fake profiles to reach thousands of users.
The posts' captions vary slightly. But read along the lines of: "FREE PUPPIES they are pure Yorkies Breed with love!! We can't keep 6 puppies sadly… so they are in need of good home!! Only rehoming fee please dm me."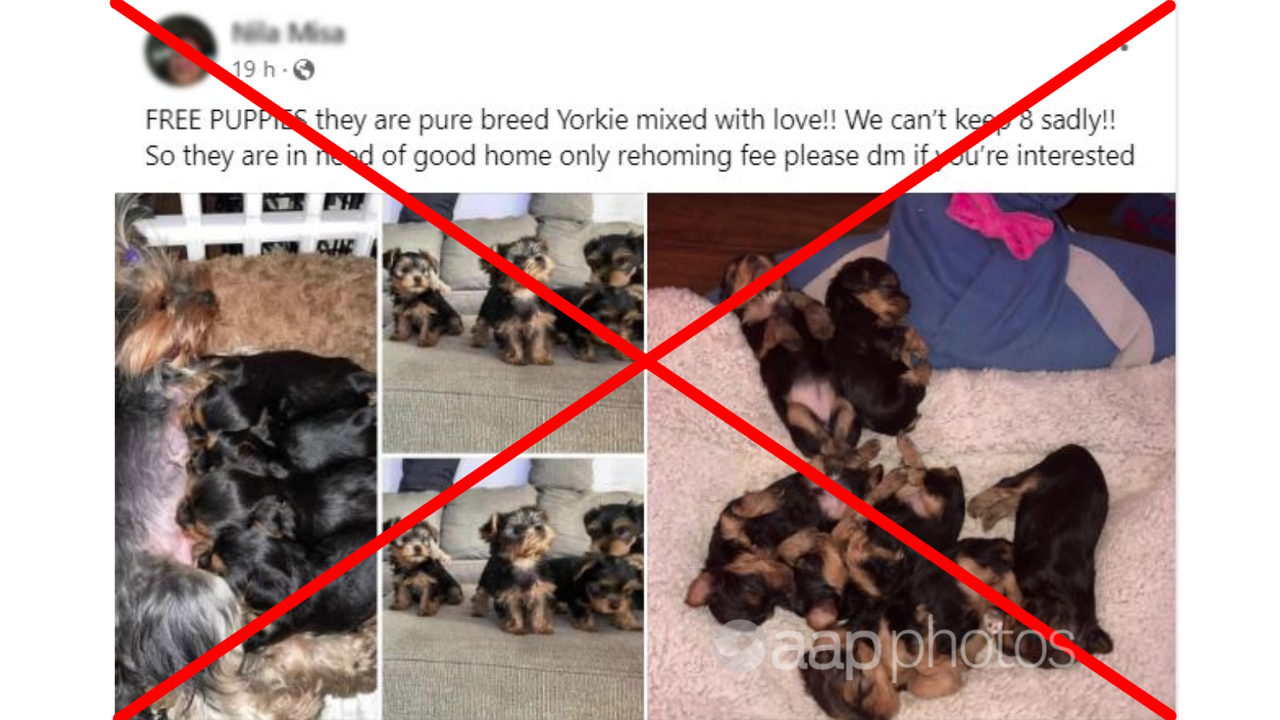 The offer is too good to be true. Posts featuring the same caption and dogs feature multiple times across Facebook in various locations, see here, here, here, here, here and here.
There are different variations of the post featuring different breeds including huskies, English bulldogs, American bulldogs and American pitbull terriers.
While most of the posts appear to be US-based, they have reached Australia, Samoa and further afield.
Many of the authors behind the posts appear to be newly created Facebook profiles, examples here, here and here. This is a common indicator of a fake account.
Other profiles appear to have been hacked, examples here, here and here.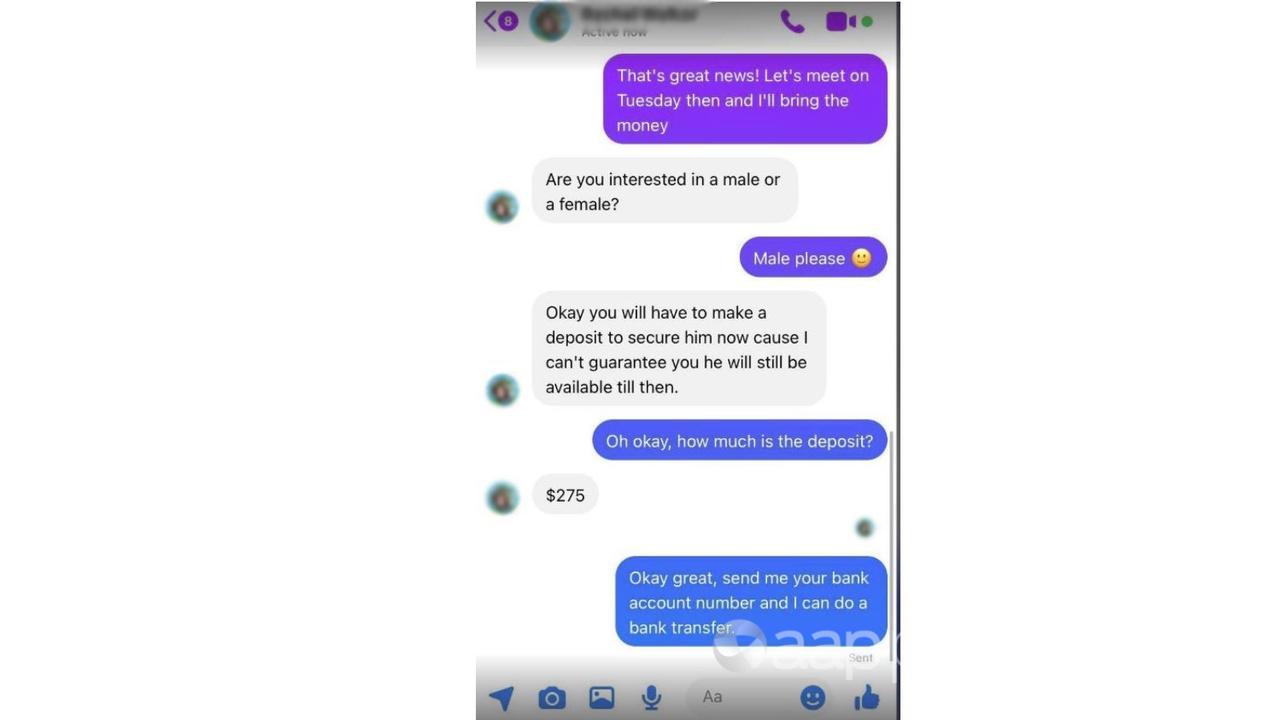 Some of the posts are better executed than others. This post claims the eight puppies are "pure breed Yorkie". However, the five accompanying images feature five different breeds – none of which are Yorkshire terriers.
A number of Facebook users raised their suspicions in the comments when the author of the post asked for a direct message from anyone interested. Users were then told there would be a fee and were asked for details.
AAP FactCheck sent a message to one of the supposed puppy owners and was told there would be a rehoming fee of $550 for a male puppy and $600 for a female.
AAP FactCheck was then told a $275 deposit to guarantee the puppy would also be required.
The Verdict
The claim Facebook users are offering free puppies is false.
The posts are part of an orchestrated scam targeting users across different continents.
False – The claim is inaccurate.
AAP FactCheck is an accredited member of the International Fact-Checking Network. To keep up with our latest fact checks, follow us on Facebook, Twitter and Instagram.
Updates links in copy.
All information, text and images included on the AAP Websites is for personal use only and may not be re-written, copied, re-sold or re-distributed, framed, linked, shared onto social media or otherwise used whether for compensation of any kind or not, unless you have the prior written permission of AAP. For more information, please refer to our standard terms and conditions.