A Facebook video claims Australia's Indigenous people have trademarked native flora and fauna, making the Commonwealth's coat of arms a fraudulent use of intellectual property.
The video (screenshot here) also links the Indigenous voice to parliament to its allegations of government fraud.
The claim is false. It misrepresents intellectual property laws and how they work. Experts told AAP FactCheck the claim is nonsense, as it's impossible to trademark or copyright wild animals and plants.
In the video, a man says "sovereignty has been declared" and First Nations peoples have trademarked Australia's flora and fauna internationally.
"Those Nations have all registered their intellectual property through the World Intellectual Property Organization," he says.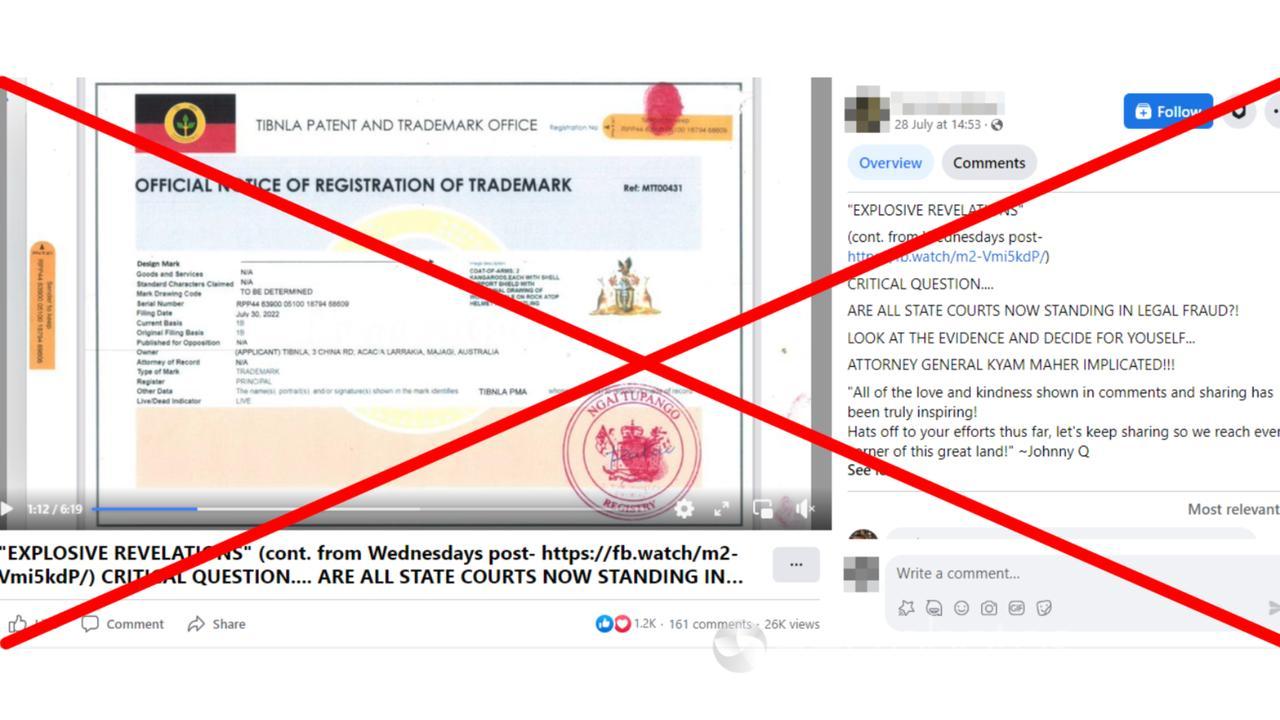 "All the Australian coat of arms, every state …. the corporation that you think is the government is acting fraudulently now by using those coat of arms. …Those coat of arms is intellectual property because all the flora and fauna in this country … is for the First Nations people where that's all been agreed on."
He ties his claims to the voice referendum, saying: "If people vote 'yes' and it gets up … then the fraud that's going on is gonna be like even harder … to get undone."
IP Australia is the government agency responsible for administering intellectual property rights.
The World Intellectual Property Organization (WIPO), a United Nations agency, has a register system of international trademarks, but all initial applications must first be made through the country of origin and domestic laws apply.
A WIPO representative told AAP FactCheck all that could be registered was a sign including flora or fauna, rather than wild plants and animals themselves.
"That wouldn't grant an exclusive right to the use of the wild plants or animals themselves," they said.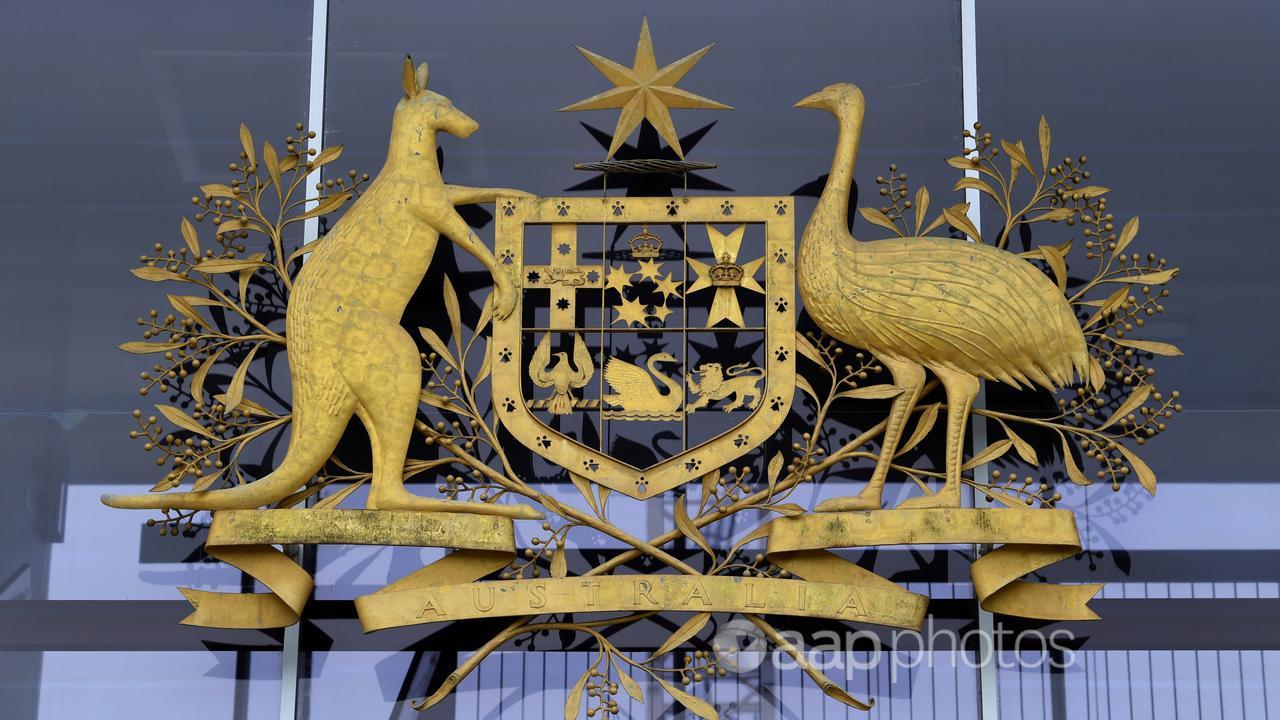 Isabella Alexander, an intellectual property rights expert at the University of Technology Sydney, told AAP FactCheck the video's claim was "so much nonsense I don't even know where to begin".
"You can't register any intellectual property rights at WIPO as it's not a registering body," Professor Alexander said.
Brad Sherman, a law professor at the University of Queensland, also told AAP FactCheck that it is not possible to copyright flora and fauna.
Trademark and copyright are two different things.
A trademark protects unique brands, products or services and are registered through IP Australia.
Copyright is for creative ideas or works and its protection is automatic in Australia under the Copyright Act.
The video cites Australia's coats of arms, which includes one for the Commonwealth and different ones for each state or territory such as NSW, which features a lion and a kangaroo.
The Commonwealth coat of arms dates back to 1908 and includes a kangaroo, emu and flowering wattle.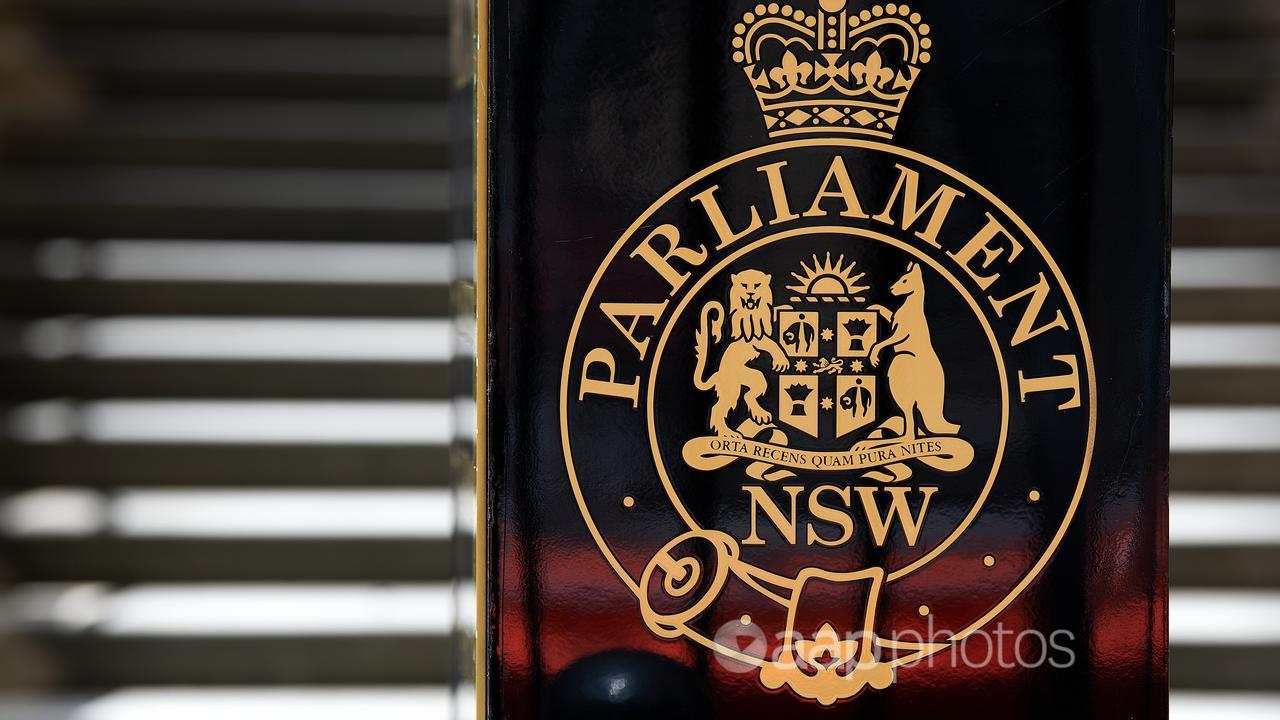 Queensland University of Technology intellectual property expert Kylie Pappalardo told AAP FactCheck that you "can't 'copyright' something as vague as 'Australia's flora and fauna'."
"An individual may own copyright in a particular depiction of a flora or fauna – e.g. a drawing of a eucalyptus tree or a platypus, or a story about a koala," Dr Pappalardo said.
Prof Alexander agreed, adding: "It would be possible to register a trademark of a particular representation of flora and fauna i.e., a picture or design of a kangaroo but not ALL kangaroos, and you have to be using it in business i.e., to sell goods or services.
"Registrations are all domestic and apply only to the jurisdiction where they are registered."
Multiple restrictions already exist against trademarking Australian coats of arms.
"There are particular words and signs that are forbidden from being registered as trademarks, because they should not be restricted to being used in trade or commerce," Dr Pappalardo said.
"This includes coats of arms."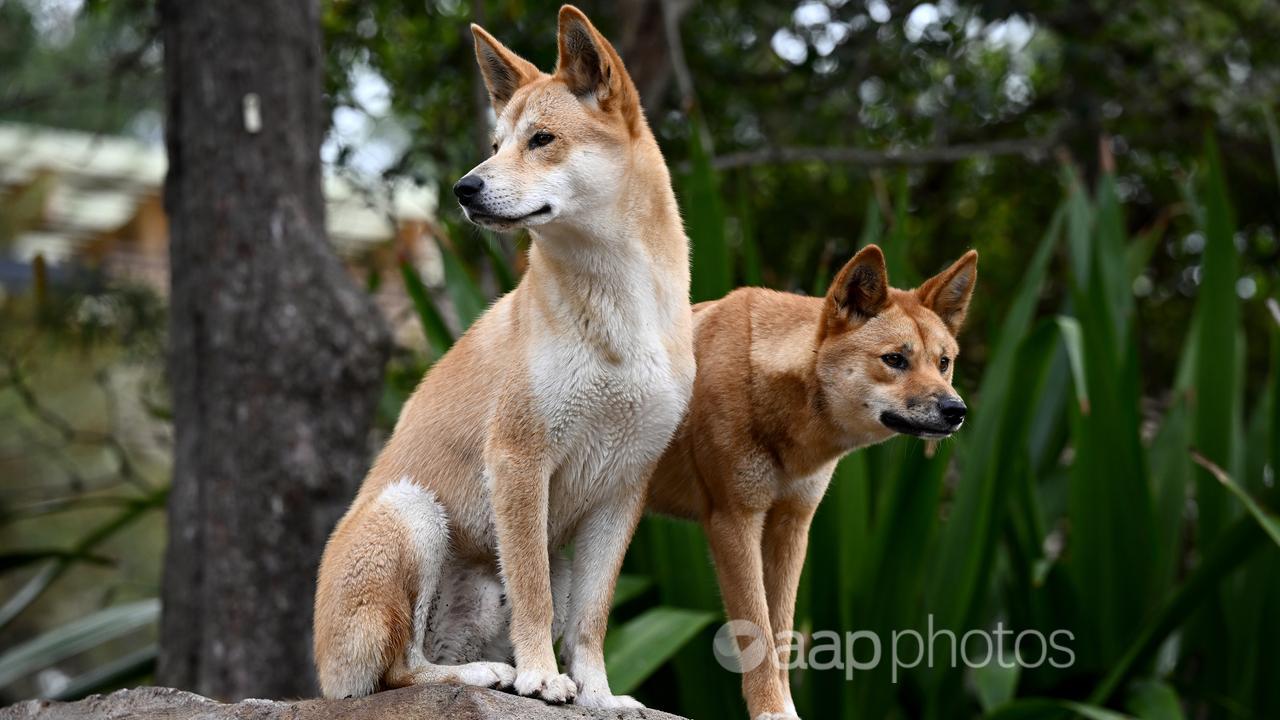 Prof Sherman said many rules limited how coats of arms could be used and incorrect use could breach multiple government acts.
"The upshot is that neither First Nations nor other third party bodies can trademark the coat of arms," he said.
The Trade Marks Act explicitly lays this out by stating in Section 4.15 you cannot trademark "a representation of the Arms, or of a flag or seal, of the Commonwealth or of a State or Territory".
IP Australia will also refuse to register any design showing the flag, seal or coat of arms for the Commonwealth, a state or territory.
The video briefly flashes several documents including some attributed to a "TIBNLA Patent and Trademark Office", but the only traces of it online is a private membership organisation which is referred to in sovereign citizen-aligned videos and documents.
"They certainly don't have authority to set up a patent and trademark office separate from IP Australia," Dr Pappalardo said.
WIPO said a search of its international trademark registry for several Australian First Nations groups, including TIBNLA, found no registrations under those names.
The Verdict
The claim Indigenous people have trademarked Australia's flora and fauna is false, as are claims the Commonwealth coat of arms and others are fraudulent.
Experts told AAP FactCheck wild animals and plants are not subject to intellectual property laws and Australian legislation forbids any trademarking of coats of arms or designs featuring them.
False – The claim has no basis in fact.
AAP FactCheck is an accredited member of the International Fact-Checking Network. To keep up with our latest fact checks, follow us on Facebook, Twitter and Instagram.
All information, text and images included on the AAP Websites is for personal use only and may not be re-written, copied, re-sold or re-distributed, framed, linked, shared onto social media or otherwise used whether for compensation of any kind or not, unless you have the prior written permission of AAP. For more information, please refer to our standard terms and conditions.