Facebook users are claiming an ABC Media Watch segment exposes "crisis actors" hired to inflate the COVID-19 crisis.
The claim is false. The video has been clipped to exclude the rest of the segment on the ABC program, in which Media Watch's Paul Barry actually debunks claims that crisis actors were used.
The clip was posted to Facebook (archived here) and has been shared at least 4600 times. Despite similar claims being debunked back in 2021, the recent post has generated hundreds of thousands of views.
One Facebook user shared the video with the caption: "Crisis actors used to ramp up the Convid fear … Who would have thunk it hey?.."
Another user wrote: "Told you convidhoax was a complete scam."
The beginning of the Facebook video shows a visibly distressed woman in a hospital bed talking about the negative impact of her illness on her family.
The video then cuts to Mr Barry, who tells the audience the woman is a patient named Ramona who had been hospitalised due to COVID-19. The segment goes on to show two more clips of patients hospitalised with COVID-19.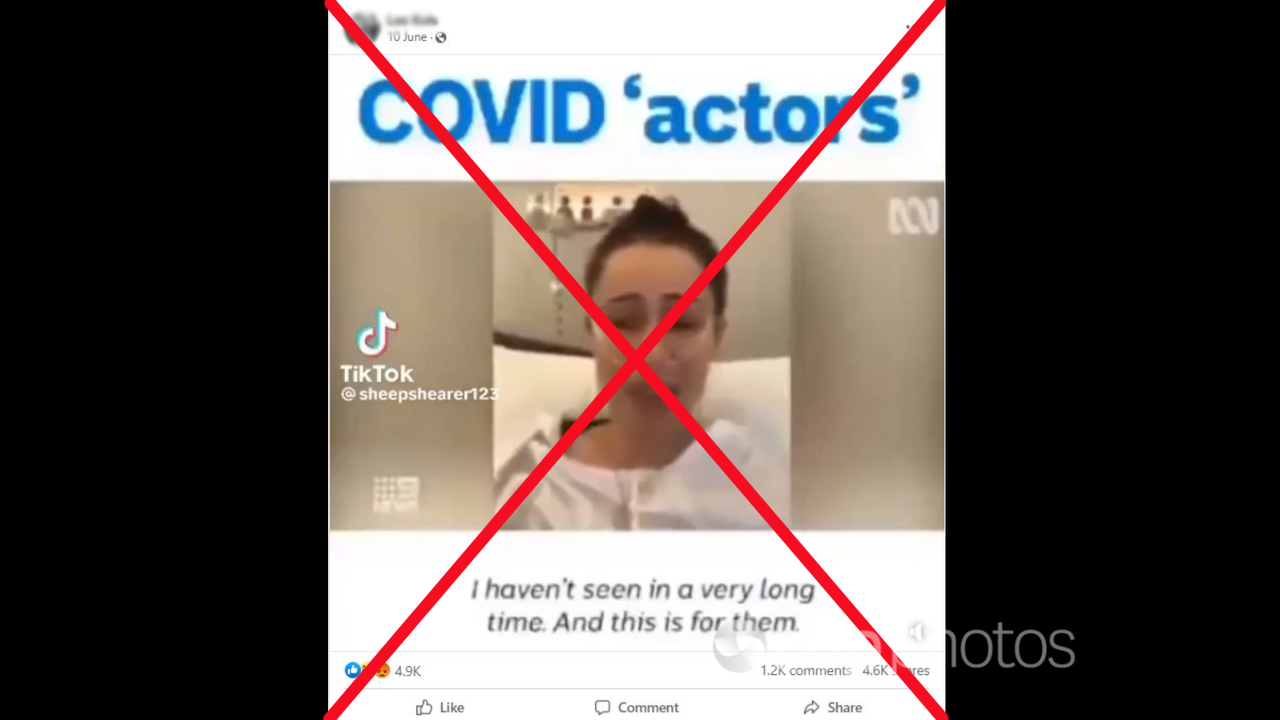 Mr Barry explains footage of the three patients, filmed at Concord Hospital, was released by NSW Health and featured in several stories by major Australian news outlets.
"But soon," he says in the video, "people on social media were wondering if the New South Wales Health video was actually a fake."
One TikTok user, Mr Barry explains, claimed to discover that all three patients were actors. Another "internet sleuth" rang Concord Hospital posing as the husband of one of the patients — who the sleuths identified as "Ramona Khoury" — to show that Ms Khoury was not a patient there.
"Well bingo," Mr Barry says before noting the TikTok video had nearly 800,000 views.
Before Mr Barry launches into Media Watch's debunk of the claims, the video is cut off. As a result, the Facebook post suggests the Media Watch segment exposes the three patients as "crisis actors."
In the full video (see here and here), however, Mr Barry continues: "So, is Romona a crisis actor pretending to have COVID for New South Wales Health? No, of course she's not."
As NSW Heath made clear, the patient's name was Ramona El-Nachar, not Ramona Khoury.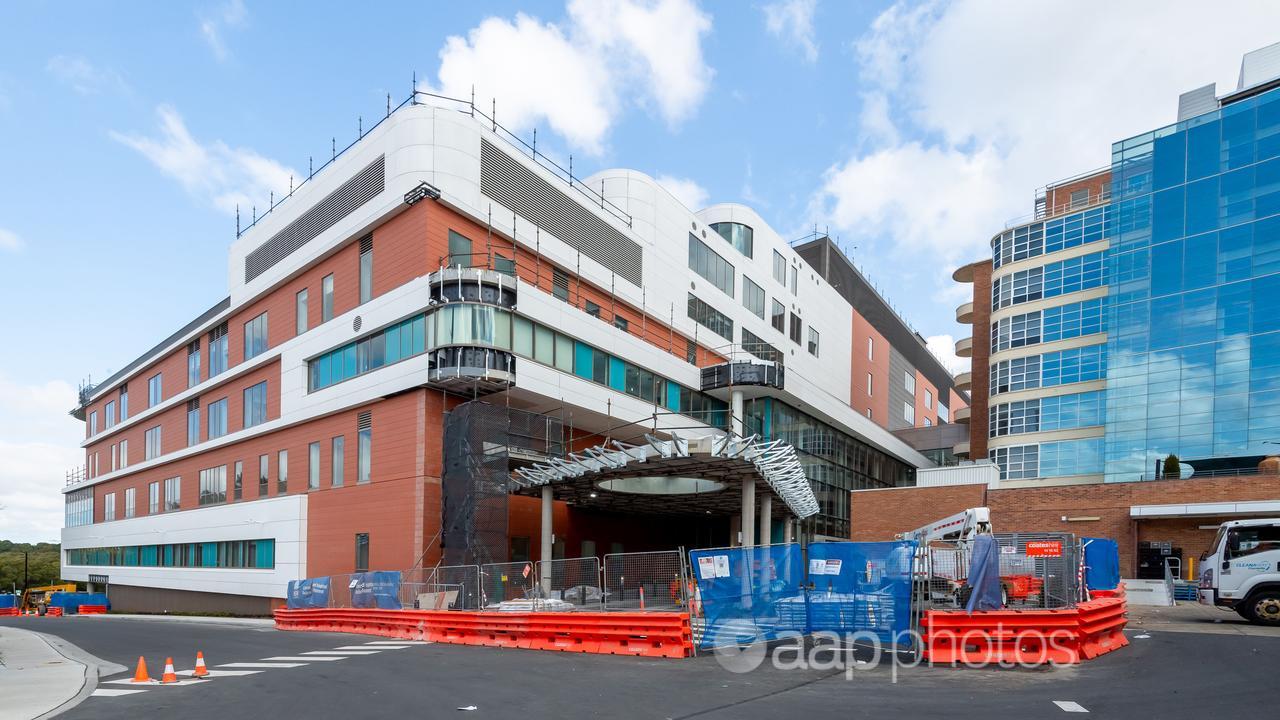 "And as you can clearly see," Mr Barry says as photographs of Ramona El-Nachar and Ramona Khoury appear on screen, "they are two different people, despite the fact that both are women and both have dark hair."
The other patients were also not crisis actors, Media Watch explains. Actor and comedian Mitch Garling, for example, was prompted to debunk claims in an Instagram video after he was accused of being one of the supposed crisis actors in the video.
"It is amazing what people will believe, isn't it?" Mr Barry says.
Videos of the three patients were released by NSW Health in 2021 to raise awareness about the potential severity of COVID-19 in patients who had not been vaccinated.
The Verdict
The claim that an ABC Media Watch segment exposed COVID-19 crisis actors is false.
The Media Watch video shared on Facebook has been clipped to exclude the rest of the segment.
But the full Media Watch report debunks social media claims that NSW Health hired crisis actors.
False – The claim is inaccurate.
AAP FactCheck is an accredited member of the International Fact-Checking Network. To keep up with our latest fact checks, follow us on Facebook, Twitter and Instagram.
All information, text and images included on the AAP Websites is for personal use only and may not be re-written, copied, re-sold or re-distributed, framed, linked, shared onto social media or otherwise used whether for compensation of any kind or not, unless you have the prior written permission of AAP. For more information, please refer to our standard terms and conditions.