A social media post claims the voice will result in 35 Indigenous parliamentarians.
The post's author claims the suggested 24-member voice would join the existing 11 Indigenous MPs and senators in having voting powers in Canberra.
This is false. Experts told AAP FactCheck the voice would be an advisory body. Its members would not serve in parliament and would not have any voting or veto powers.
The claim is made in a Facebook post (screenshot here).
"This voice will give another approximately 24 racists power within Government," it states."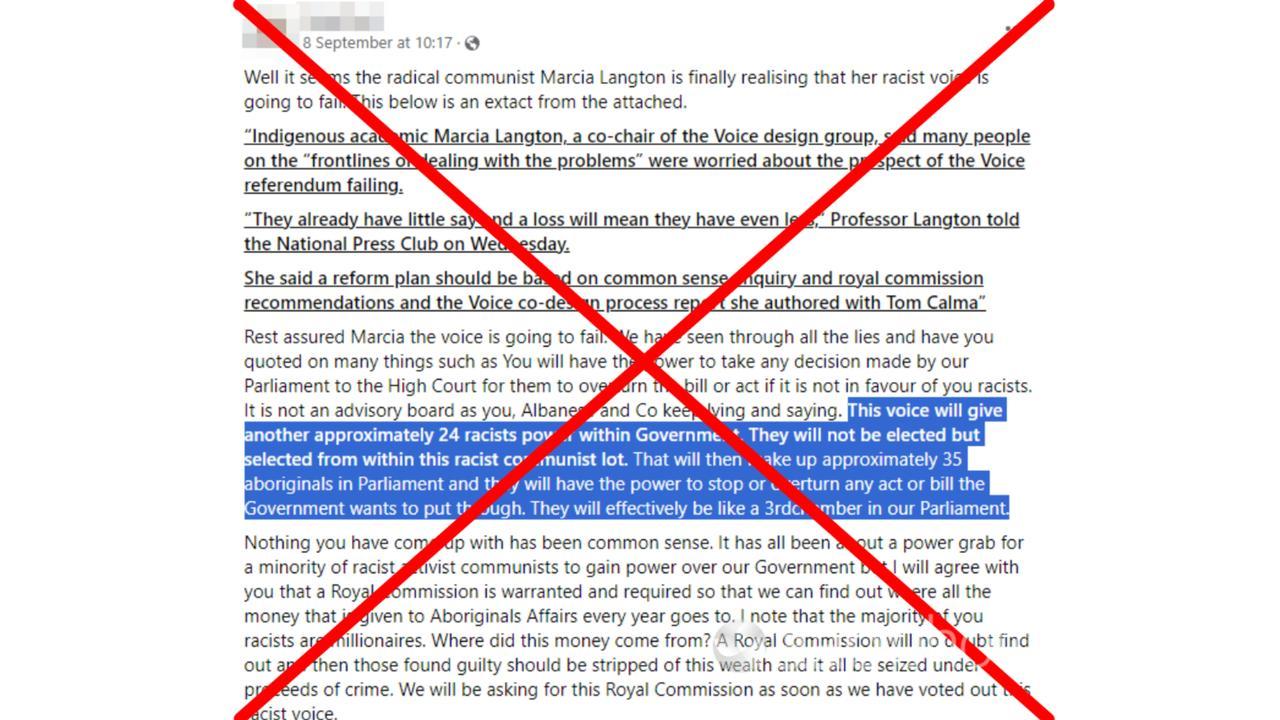 "They will not be elected but selected from within this racist communist lot. That will then make up approximately 35 aboriginals in Parliament and they will have the power to stop or overturn any act or bill the Government wants to put through."
The author reaches the figure of 35 by adding the proposed number of voice members from the Calma-Langton co-design report (p18) to the existing eight senators and three MPs in parliament.
The wording of the constitutional amendment being put to voters at the October 14 referendum makes clear the body would only be able to make representations to parliament and the executive.
Associate Professor Harry Hobbs, a constitutional law expert at the University of Technology Sydney, said the claim was "entirely wrong".
"The voice will be an advisory body of Indigenous Australians who may make representations to parliament," Dr Hobbs said.
"Members of the voice will not be parliamentarians, they will not serve in parliament, they will not be able to introduce or vote on Bills.
"They will give advice to parliament, not be in parliament. The voice will not add any seats to parliament."
Scientia Professor George Williams, one of Australia's leading constitutional law experts, agreed.
"Indigenous seats will not be added to parliament if the yes vote succeeds in the voice referendum," Prof Williams told AAP FactCheck.
"The change to the constitution makes no mention whatsoever of Indigenous seats in parliament.
"The only change is to bring about an Indigenous voice able to make representations to parliament and government."
Professor Dan Meagher, chair in law at Deakin University, said the proposed constitution amendment not only makes clear the body could only make representations, but it also states there would be no obligation on parliament or the executive to take those representations into account.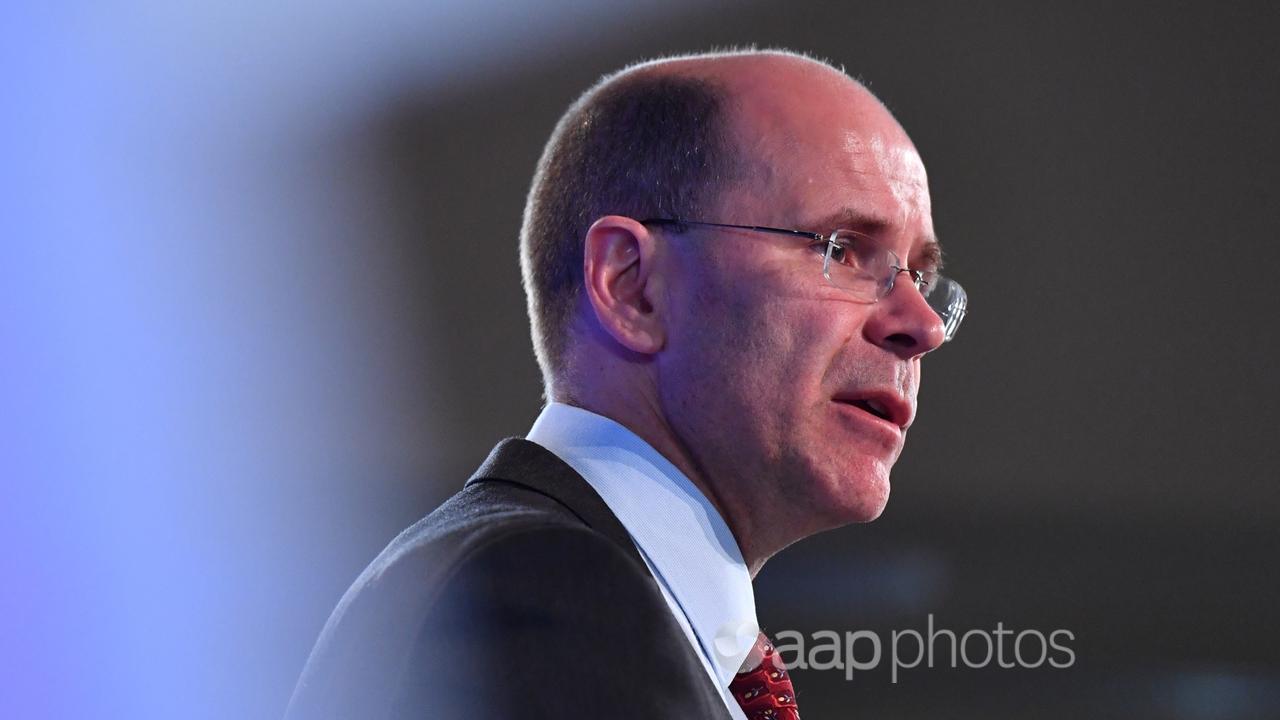 Laureate Professor Emeritus Cheryl Saunders, from Melbourne Law School, said the post's claim made no sense.
"If anything, creating an advisory body like the voice would make that idea (adding more Indigenous seats to parliament) less attractive, even if it were possible and anyone wanted to do it," Prof Saunders said. "Adding Indigenous seats to parliament also would require another constitutional change and another referendum."
The post, from a known spreader of voice misinformation, also features several other false claims that have been debunked by AAP FactCheck, for example here.
The Verdict
The claim that the voice would increase the number of Indigenous parliamentarians to 35 is false.
Experts told AAP FactCheck members of the voice committee would not become parliamentarians.
The proposed constitutional amendment makes clear the voice would be an advisory body. While it can make representations, its members will have no voting or veto powers.
False – The claim is inaccurate.
AAP FactCheck is an accredited member of the International Fact-Checking Network. To keep up with our latest fact checks, follow us on Facebook, Twitter and Instagram.
All information, text and images included on the AAP Websites is for personal use only and may not be re-written, copied, re-sold or re-distributed, framed, linked, shared onto social media or otherwise used whether for compensation of any kind or not, unless you have the prior written permission of AAP. For more information, please refer to our standard terms and conditions.