Prime Minister Anthony Albanese claims his trip to the Philippines last week marked the first time in more than 20 years that an Australian leader has undertaken a bilateral visit to the country.
The claim is mostly true but omits important context.
Former prime minister Malcolm Turnbull held bilateral meetings in the Philippines with two consecutive Filipino presidents.
In November 2015, he met with President Benigno Aquino III, who served as president from 2010 to 2016.
In November 2017, Mr Turnbull held bilateral talks with President Aquino's successor, Rodrigo Duterte.
However, the Department of Prime Minister and Cabinet told AAP FactCheck it defines a bilateral visit as "one that is not conducted in the margins of a regional or multilateral summit or conference".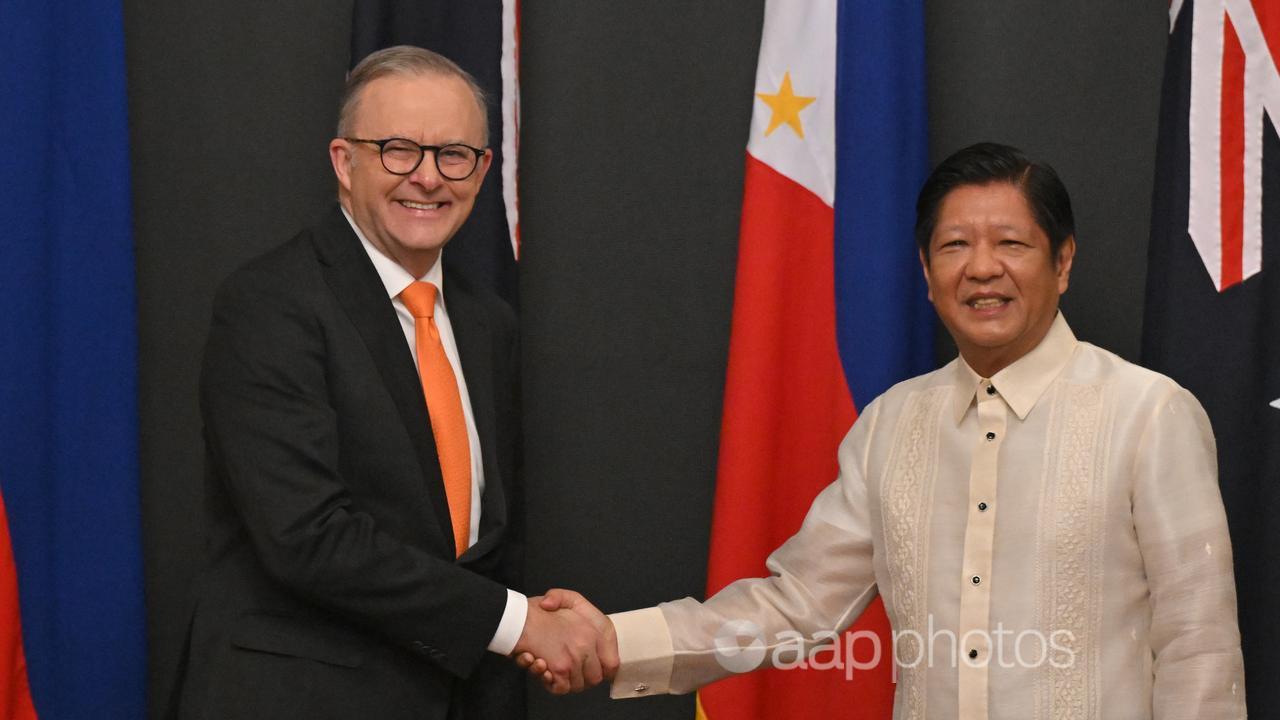 Both of Mr Turnbull's meetings took place while he was in the Philippines to attend international summits.
In 2015, he was at an Asia-Pacific Economic Cooperation (APEC) leaders' meeting. In 2017, he was at an Association of Southeast Asian Nations (ASEAN) summit.
Mr Albanese made the claim in parliament on September 5, while discussing his September 6-10 trip to Indonesia, India and the Philippines.
"Tomorrow in Jakarta (Indonesia), together with Senator Wong, I'll be launching the Invested Australia Southeast Asia Economic Strategy to 2040…," the prime minister said
"It will be followed by the G20 meeting being hosted by Prime Minister Modi in India, and in between I will have the first bilateral visit by an Australian leader to the Philippines in over two decades…"
The claim also appeared in a media release issued by the prime minister's office on August 11.
According to the Merriam-Webster dictionary, the word 'bilateral' simply means "having two sides" or "affecting reciprocally two nations or parties".
Associate Professor Jacinta O'Hagan, a former Irish diplomat who now works School of Political Science and International Studies at the University of Queensland, interprets the term 'bilateral visit' as one "in which the invitee travels to the other state for the express purpose of diplomatic engagement with (and of course usually at the invitation of) the host state."
"This is not to diminish the significance of PM Turnbull's bilateral engagement with presidents Aquino and Duterte respectively, but if I understand it correctly, the auspices under which those visits took place was multilateral," Dr O'Hagan told AAP FactCheck in an email.
Professor Ian Hall, an international relations expert at Griffith University, said that "in practical terms" a meeting with the Filipino president while visiting the country for another event is "the same thing" as meeting with the president as part of a bespoke visit.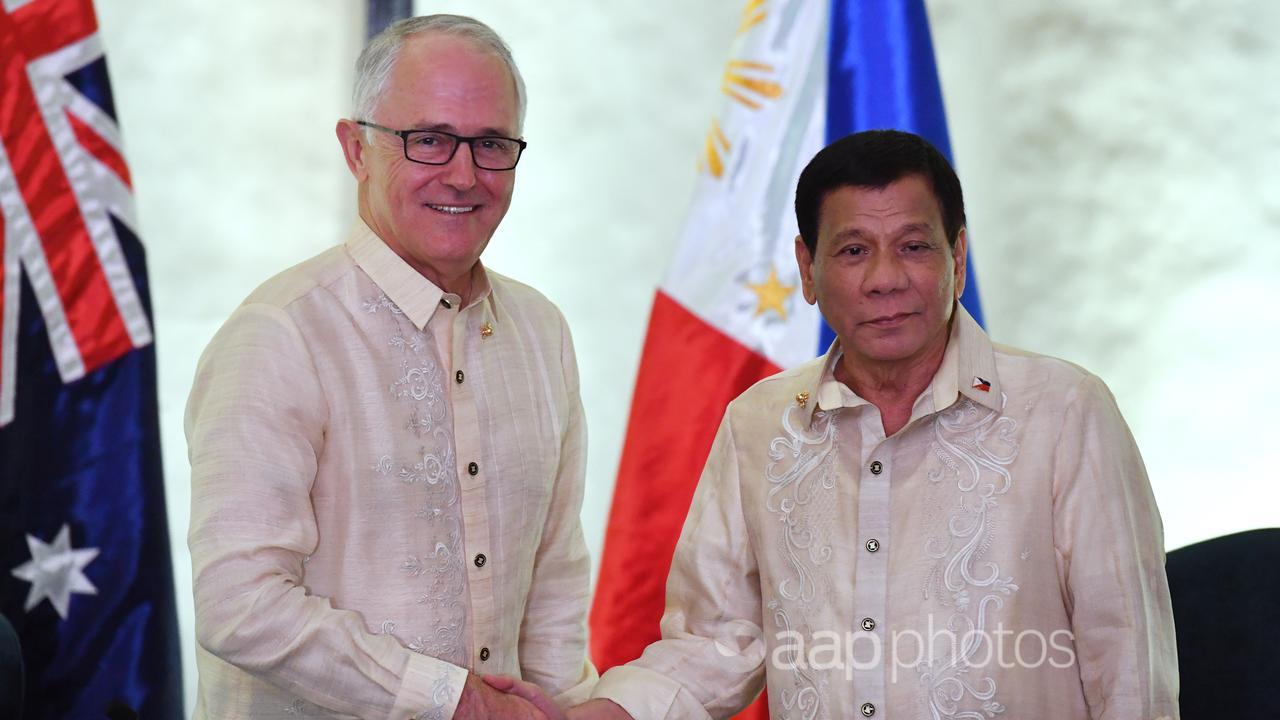 "They're both meeting with the leader of the country, in the country," Prof Hall told AAP FactCheck in a phone interview.
"But I suppose there's a different level of commitment in the dedicated journey (undertaken by Mr Albanese)."
Prof Hall said there were "different levels" of diplomatic meetings, including a "quick meet and greet in the hotel", a visit to a presidential palace or an additional day of meetings tagged on to the end of a summit.
Additionally, the significance of a meeting could in part be assessed by its expected outcomes, Prof Hall said.
"If you have a meeting on the sidelines of a summit, then people don't expect to see a joint statement or some great announcement," he said.
"Whereas if you do a bilateral, that kind of ramps the pressure up and you have to deliver a lot more.
"That said, Malcolm Turnbull's one in 2015 actually did deliver a partnership agreement, so that was actually kind of substantive."
Emeritus Professor William Maley AM, a diplomacy expert at the Australian National University, said the term "bilateral visit" was normally used to mean a political leader travelling to meet the leader of another country.
On that basis, he told AAP FactCheck, Mr Albanese's trip to the Philippines marked the first bilateral visit by an Australian leader in more than 20 years but was not the first 'bilateral meeting" over the same period.
However, he said the terms are not strictly defined and are used by different people in different ways.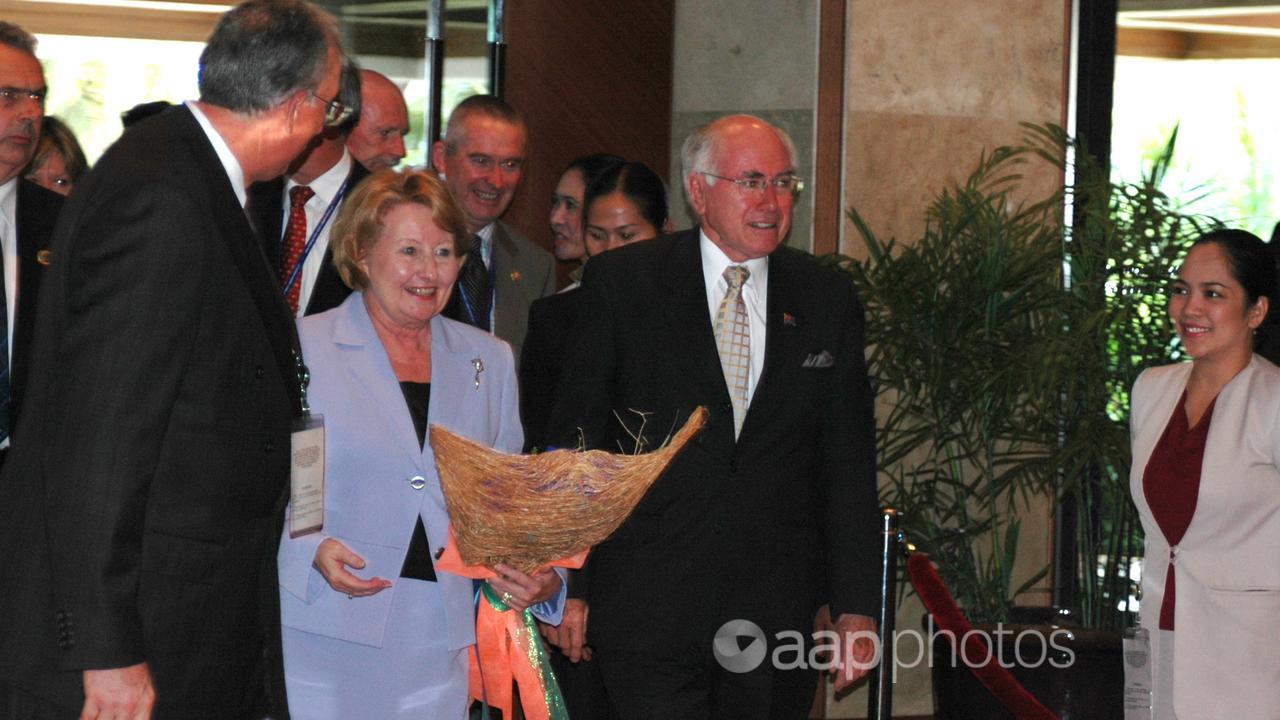 On August 25, Mr Turnbull took to Twitter (now known as X) to dispute a Sydney Morning Herald article that claimed that Mr Albanese "will be the first Australian leader in 20 years to visit the Philippines".
The Sydney Morning Herald subsequently corrected the article.
In 2007, Prime Minister John Howard went to the Philippines for the East Asia Summit and attended a formal dinner hosted by President Gloria Arroyo on the eve of the event.
Mr Howard said at the time he planned to have "bilateral discussions with regional leaders" during his visit but did not specify if those discussions would include President Arroyo.
The Verdict
The claim that Anthony Albanese's trip to the Philippines was the first bilateral visit to the country by an Australian leader in more than 20 years is mostly true but omits important context.
Malcolm Turnbull visited the Philippines twice while serving as prime minister, first in 2015 and then again in 2017, On both visits, he had one-on-one meetings with the Filipino president. However, both presidential meetings were scheduled around other events Mr Turnbull was already due to attend.
Experts told AAP FactCheck the terms "bilateral visit" and "bilateral meeting" are not strictly defined and are used by different people in different ways.
Mostly True – The claim is largely accurate but includes minor errors or problems.
AAP FactCheck is an accredited member of the International Fact-Checking Network. To keep up with our latest fact checks, follow us on Facebook, Twitter and Instagram.
All information, text and images included on the AAP Websites is for personal use only and may not be re-written, copied, re-sold or re-distributed, framed, linked, shared onto social media or otherwise used whether for compensation of any kind or not, unless you have the prior written permission of AAP. For more information, please refer to our standard terms and conditions.