Prime Minister Anthony Albanese claims a report into what former PM Scott Morrison's office knew about the alleged rape of Liberal staffer Brittany Higgins, commissioned by the former coalition government, has never been released.
But the claim is misleading because no completed report exists.
Phil Gaetjens, the head of the Department of the Prime Minister and Cabinet (PMC), was asked to investigate the matter two days after Ms Higgins' rape allegation became public on February 15, 2021.
But Mr Gaetjens suspended his inquiries in August 2021 and the investigation never restarted.
A representative for PMC told news.com.au that the report was never resumed after the 2022 federal election and it "remains incomplete".
PMC did not respond to multiple requests from AAP FactCheck for confirmation of the status of the report.
The prime minister made the claim in a June 9 media interview with Channel 7's Sunrise program.
Responding to questions about what Labor ministers knew about Ms Higgins' alleged rape before her case hit the media, Mr Albanese said: "You had a circumstance also where Scott Morrison had an enquiry by Phil Gaetjens, his former chief of staff who was then the head of the Department of Prime Minister and Cabinet into who knew what in his own office.
"We still have never, ever seen that report. I mean, for Peter Dutton to talk about transparency frankly is quite farcical here".
Later in the interview, the prime minister called on Opposition Leader Peter Dutton "or someone" to "release the Gaetjens report that we still have never seen".
The prime minister's office did not respond to multiple requests from AAP FactCheck seeking clarification of his comments.
Mr Albanese's comments about the report supposedly being kept under wraps were subsequently reported in several media articles (see for example here, here, here and here).
Social media users also repeated Mr Albanese's claim (examples here, here, here and here).
Home Affairs Minister Clare O'Neil also made a similar claim on Sunrise on June 14 that the report "has never been released".
Mr Gaetjens' inquiry began on February 17, 2021, but was paused the following month when the Australian Federal Police (AFP) said it could overlap with a criminal investigation into the alleged incident.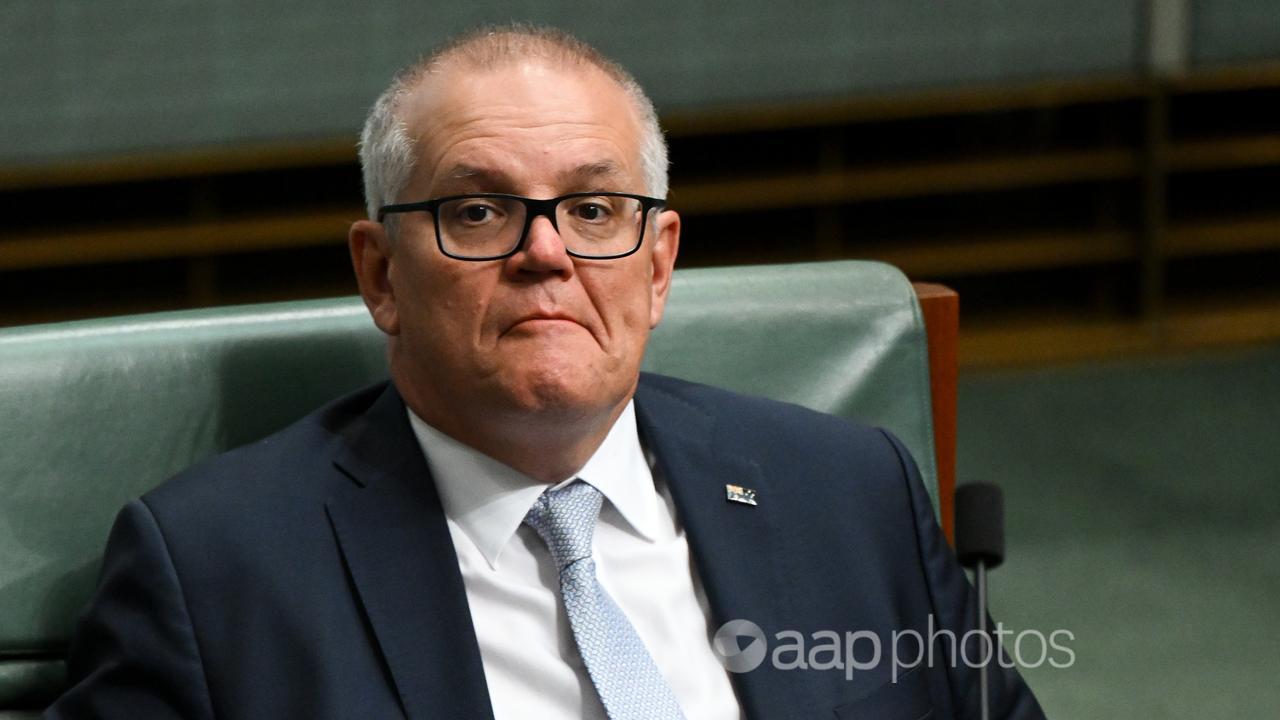 In May 2021, Mr Gaetjens told a senate committee his investigation restarted on May 10, 2021, after the AFP gave him the green light to resume.
However, his inquiry was suspended for a second time in August 2021 and never resumed.
Mr Gaetjens left his role at PMC shortly after Mr Albanese became prime minister in May 2022.
It is unclear how far from completion the inquiry was when it was suspended in August 2021.
Mr Gaetjens told a senate committee in May of that year he had "interviewed all relevant people" and would provide a report to Mr Morrison "as soon as I can".
Mr Gaetjens' investigation was commissioned by the former Morrison coalition government.
Reports commissioned by a prime minister are normally retained as part of the official record of the prime minister's department or cabinet.
By convention, cabinet documents remain confidential to the government that created them.
Succeeding governments can only be granted access to the cabinet documents of their predecessors with the approval of the current leader of the party in power when those documents were created.
Commonwealth records must be retained by the government and cannot be destroyed without the permission of the National Archives of Australia unless otherwise stated by laws outlined in section 24 of the Archives Act.
The Verdict
The claim that the former coalition government did not release a report into what Scott Morrison's office knew about Brittany Higgins' alleged rape is misleading because no such completed report exists.
Phil Gaetjens, then head of the Department of the Prime Minister and Cabinet, began an inquiry into the matter in February 2021 but his investigation was permanently suspended in August 2021. The report has never been completed.
Misleading – The claim is accurate in parts but information has also been presented incorrectly, out of context or omitted.
AAP FactCheck is an accredited member of the International Fact-Checking Network. To keep up with our latest fact checks, follow us on Facebook, Twitter and Instagram.
All information, text and images included on the AAP Websites is for personal use only and may not be re-written, copied, re-sold or re-distributed, framed, linked, shared onto social media or otherwise used whether for compensation of any kind or not, unless you have the prior written permission of AAP. For more information, please refer to our standard terms and conditions.