Opponents of the proposed Indigenous voice to parliament are warning that if the 'yes' vote succeeds all private land in Australia will be converted to native title.
This is false. Experts told AAP FactCheck that the upcoming referendum on an Indigenous voice will have no impact on existing native title laws or private property ownership rights.
A Facebook post (archived here) warns that if the 'yes' vote succeeds, all private land ownership will be converted to native title.
It then claims the land would be handed over to the Australian government and the World Economic Forum (WEF) – a common target of conspiracy theories.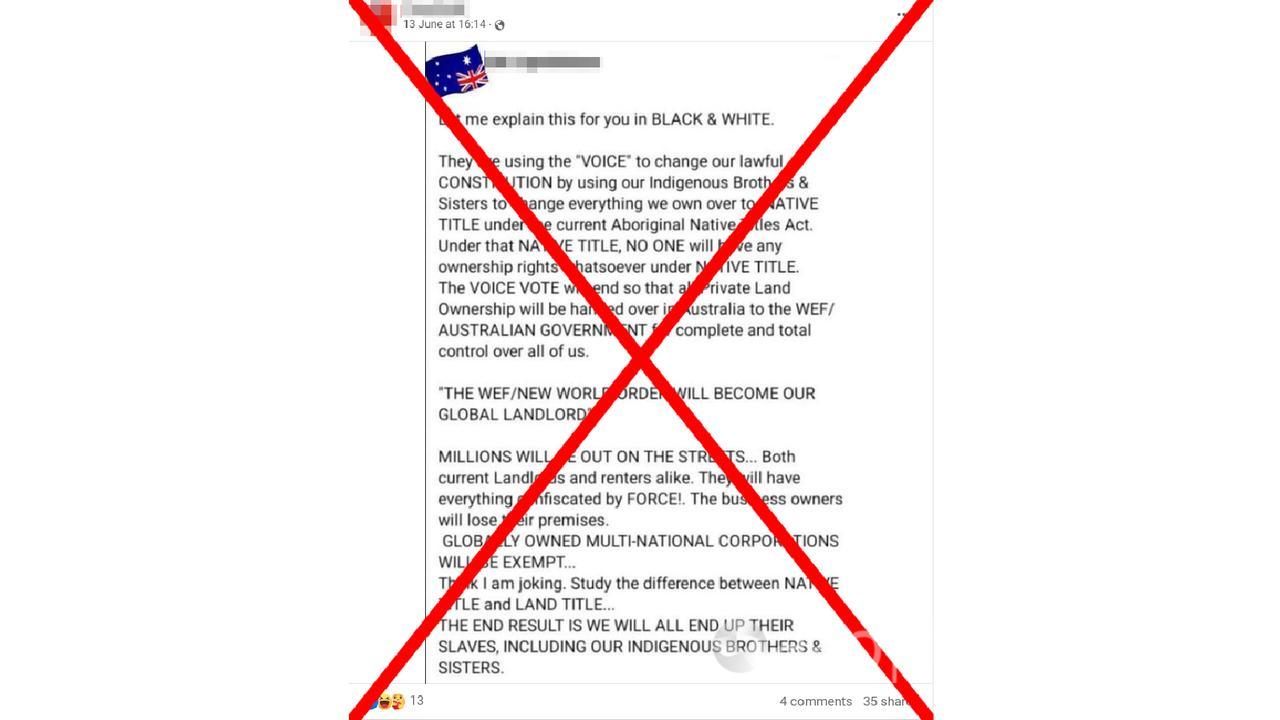 "They are using the 'VOICE' to change our lawful CONSTITUTION by using our Indigenous Brothers & Sisters to change everything we own over to NATIVE TITLE under the current Aboriginal Native Titles Act," the post, which has been shared more than 1100 times, reads.
"Under that NATIVE TITLE, NO ONE will have any ownership rights whatsoever under NATIVE TITLE. The VOICE VOTE will end so that all Private Land Ownership will be handed over in Australia to the WEF/AUSTRALIAN GOVERNMENT for complete and total control over all of us. THE WEF/NEW WORLD ORDER WILL BECOME OUR GLOBAL LANDLORD."
The text appears to be copied from this earlier post that also repeats the false claim that the voice is a private company, which AAP FactCheck has previously debunked.
Other versions of the native title claim can be found here, here and here.
Dr William Isdale, a native title law expert from the University of Queensland, says the voice has nothing to do with native title.
"There is no proposal to make any changes in relation to native title rights, which are recognised and governed by the Native Title Act 1993," he told AAP FactCheck.
"Any change to that Act would require amendment by parliament."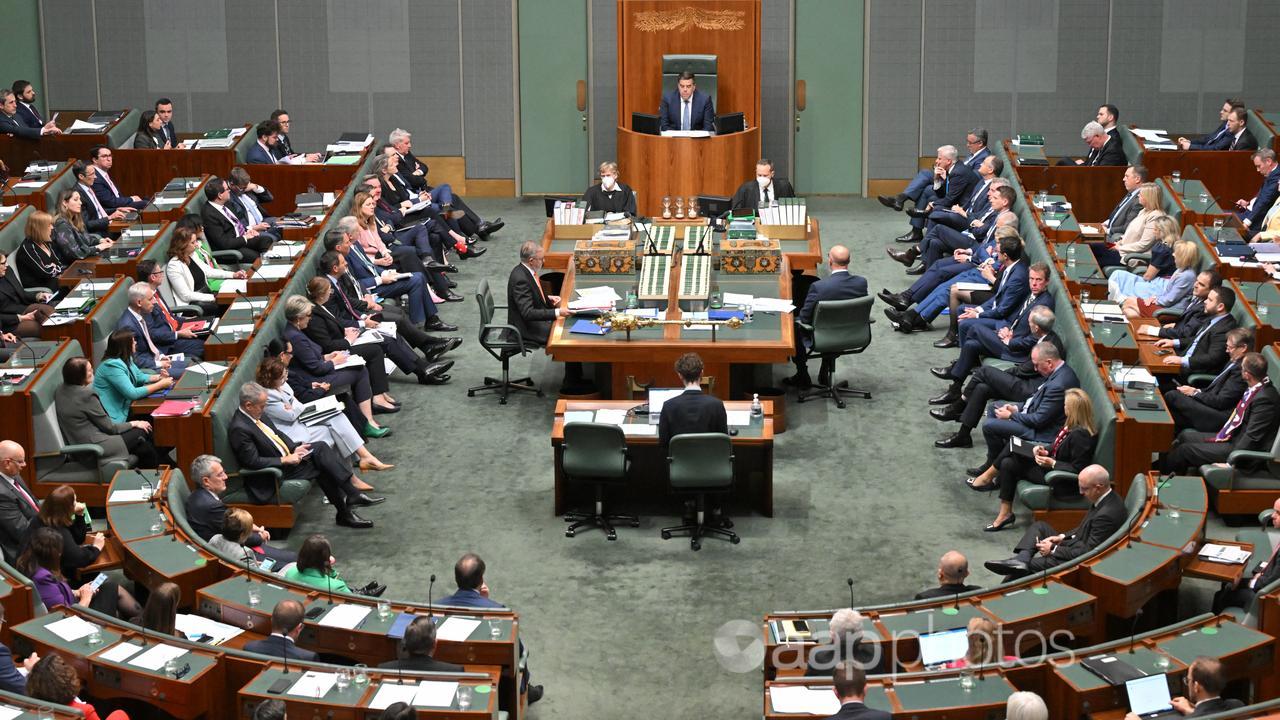 Dr Isdale also said the government can't acquire private property or interfere with property rights without running foul of the constitution.
Section 51 (xxxi) states that private land can only be acquired on "just terms", which involves paying compensation to the owner.
"There is no proposal to amend or remove s51(xxxi)," he said.
Dr Leon Terrill, a property law and native title expert at the University of New South Wales, says the proposed constitutional amendment won't change native title law or land rights.
"It is a completely separate issue to native title," he told AAP FactCheck.
"Only parliament can alter the Native Title Act, the Voice will have no power whatsoever to change native title law."
The voice, as detailed in the proposed amendment to the constitution, would be an advisory body to the government and executive on matters relating to Aboriginal and Torres Strait Islanders.
Dr Terrill says the post also confuses native title rights with common law private land ownership.
Under the Native Title Act, exclusive and non-exclusive rights can be given to an Indigenous group.
Non-exclusive rights are the most common and co-exist alongside other property rights. Therefore, title holders don't control access to lands. Instead, non-exclusive rights can include the right to live and camp in the area, to fish or to conduct ceremonies on the land.
Exclusive rights enable native title holders to control access to lands.
"They do not give or transfer rights; the rights already existed," Dr Terrill said. "The term 'land ownership' can cause confusion (and debate …): native title holders own a set of rights in relation to land."
He added that private land ownership is protected under native title law.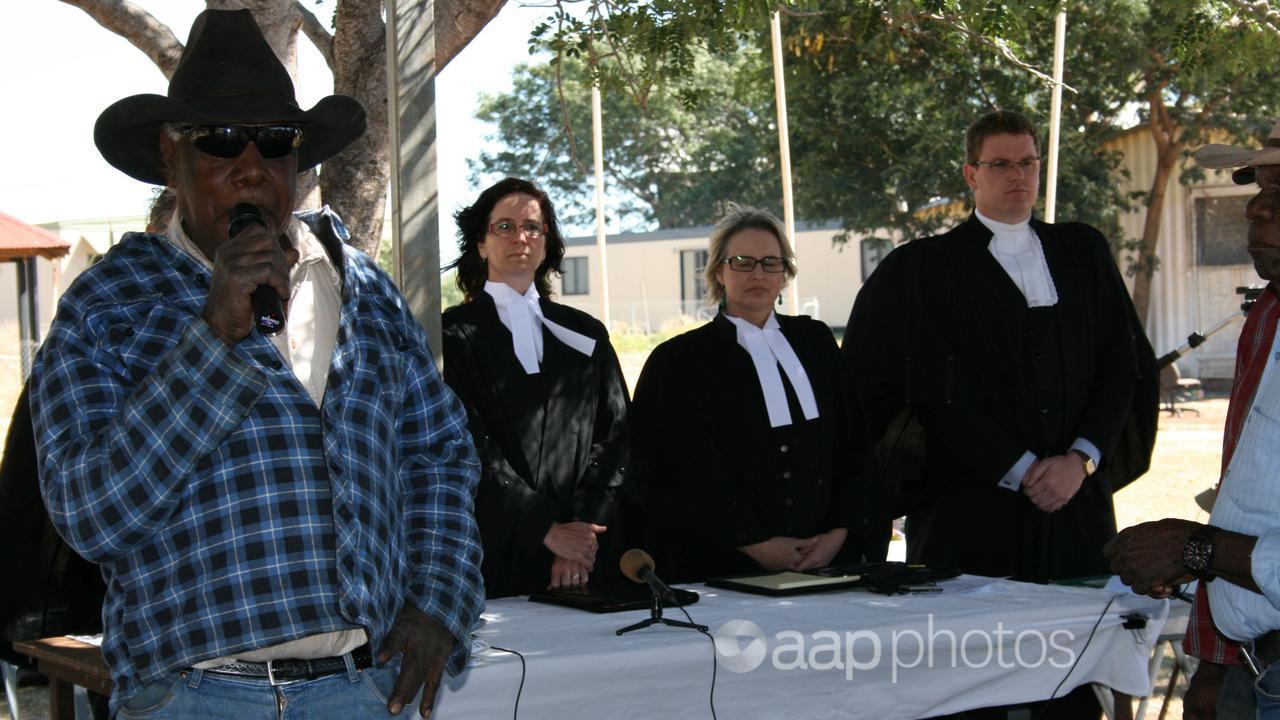 "Native title law does not take rights away from private land owners," Dr Terrill said. "It recognises that rights in relation to land under traditional law and custom continue to exist where they have not been extinguished. Government grants of private rights over land have extinguished native title over much of Australia."
Determinations can only be made over certain lands such as state forests, national parks, unallocated crown land, land set aside for Indigenous people and some pastoral and agricultural leases.
False claims that Indigenous Australians will take over or confiscate private property have been spread since the 1992 Mabo ruling which led to the passing of the Native Title Act the following year.
The upcoming referendum has also sparked contradictory claims that the voice will somehow strip Indigenous peoples of their existing land rights or their ability to make a treaty, both of which are false.
The Verdict
The claim that the proposed voice to parliament will change all private property to native title land is false.
The voice, if the 'yes' vote succeeds, will be enshrined in the constitution as an advisory body to parliament and the executive.
It will have no power over the determination of native title and only parliament is able to change native title laws.
Regardless, private land is protected under native title law.
False – The claim is inaccurate.
AAP FactCheck is an accredited member of the International Fact-Checking Network. To keep up with our latest fact checks, follow us on Facebook, Twitter and Instagram.
All information, text and images included on the AAP Websites is for personal use only and may not be re-written, copied, re-sold or re-distributed, framed, linked, shared onto social media or otherwise used whether for compensation of any kind or not, unless you have the prior written permission of AAP. For more information, please refer to our standard terms and conditions.