It is being claimed that election technology company Smartmatic is being utilised in New Zealand's 2023 general election in order to rig the vote.
The claim is false. Smartmatic is not involved in the October 14 election.
A Facebook video (screenshot here) shows images of New Zealand National Party (National) election signs being vandalised, with text stating: "CORRUPTION – 2023 NZ ELECTIONS RIGGED FOR A NATIONAL WIN COMPLIMENTS OF SMARTMATIC VOTING SYSTEM."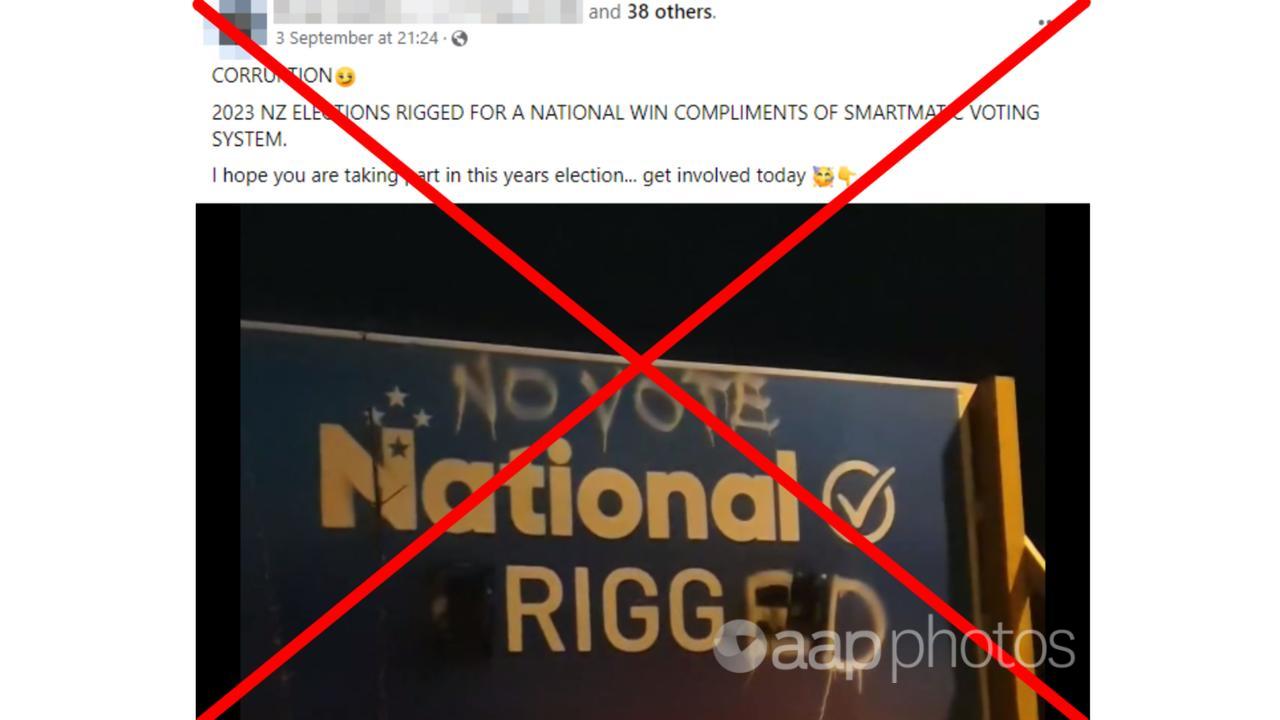 New Zealand will hold a general election on October 14, with National contending to defeat the Labour government.
Smartmatic, which is best known for its voting and counting technology, has assisted in elections across more than 30 countries since 2000.
It is currently engaged in defamation action actions Fox News, Rudy Giuliani and others regarding claims relating to the 2020 US election.
Smartmatic election technology has been used in Germany, the Republic of Georgia and the March 2023 NSW state election in Australia, but never in New Zealand.
The company told AAP FactCheck it has nothing to do with the NZ election.
"Smartmatic is not supplying any election technology or services to any election authorities in New Zealand for the upcoming election," a representative said.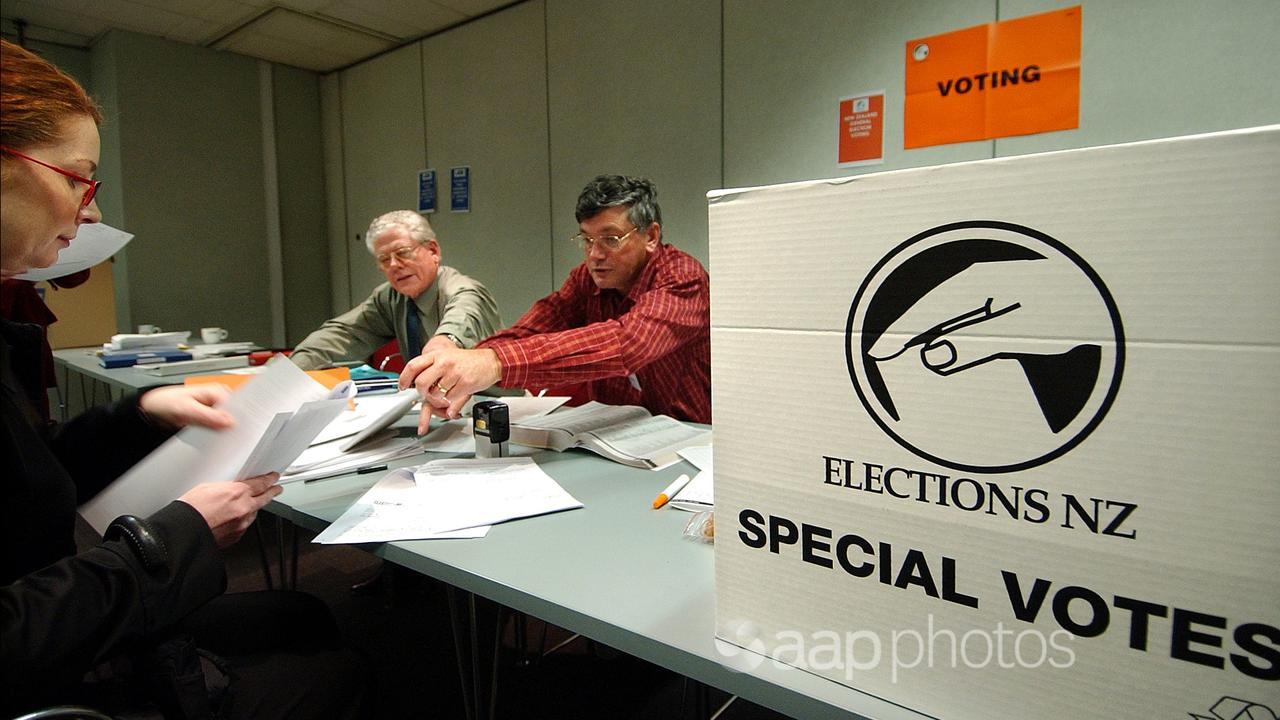 Election experts confirmed the technology company has no role in the election and told AAP FactCheck votes in New Zealand are not counted by machines.
"The NZ vote count process is completely manual. No vote counting machines are used," Ethan Tucker, a principal advisor at the New Zealand Electoral Commission, said.
A video on the commission's website shows how votes are counted by hand.
In a response to a citizen's Official Information Act request filed in 2020, the commission noted: "The Electoral Commission has not had any involvement or communication with Smartmatic, nor any approaches from Smartmatic."
Andrew Geddis, a law professor at the University of Otago, also said the post's claim was "entirely false".
"Voting in New Zealand does not use any Smartmatic technology at all for any part of the voting process," Professor Geddis said.
AAP FactCheck has debunked other false claims about voting machines being used in New Zealand, including inaccurate statements about Dominion Voting Systems.
Voting machines have been the subject of conspiracy theories after Donald Trump lost the 2020 US presidential election.
Trump has continued to falsely claim the vote was fraudulent and faces multiple criminal charges over efforts to overturn the result.
Smartmatic's legal action follows Fox News settlement with Dominion Voting Systems for $US787.5 million in April 2023.
Acknowledging the multiple defamation suits it has filed over the 2020 US election, Smartmatic said it defended its reputation from attacks that "damage the credibility and integrity of all elections".
"The widespread presence of election misinformation and disinformation is a regrettable aspect of contemporary society," a company representative told AAP FactCheck.
Other false claims have previously been made about voting machines in NZ elections, as seen here, here and here.
The Verdict
The claim that voting technology company Smartmatic will be used to help rig the New Zealand election is false.
Election experts told AAP FactCheck the election technology company has no role in the October 14 vote.
Vote-counting machines are not used in NZ elections.
False – The claim is inaccurate.
AAP FactCheck is an accredited member of the International Fact-Checking Network. To keep up with our latest fact checks, follow us on Facebook, Twitter and Instagram.
All information, text and images included on the AAP Websites is for personal use only and may not be re-written, copied, re-sold or re-distributed, framed, linked, shared onto social media or otherwise used whether for compensation of any kind or not, unless you have the prior written permission of AAP. For more information, please refer to our standard terms and conditions.