A US physician has downplayed the risk of childhood measles in arguing that risks associated with vaccines far outweigh the benefits.
During an interview on Facebook, Dr Pierre Kory claimed "the mortality of measles" is one in 500,000 kids.
It is unclear whether Dr Kory is referring to the mortality rate (which measures the number of deaths from a certain condition within a specific population usually in a given year) or case fatality rate  (the number of deaths among those diagnosed with a condition within a specific population).
But in either case, the claim is false.
Dr Kory made the claim during an interview with former pilot Graham Hood. The Facebook video had been viewed more than 25,000 times at the time of writing.
He tells Mr Hood he believes all vaccines are "far riskier than the benefits they provide," before criticising the media for spreading a moral panic about conditions such as measles.
"Do you know what the mortality of measles is? One in 500,000 kids," Dr Kory says in the video (audio mark 1hr 1min 38sec).
"When there's a measles outbreak, suddenly it's a public health emergency for measles. It would be like calling a public health emergency because everyone's sniffling."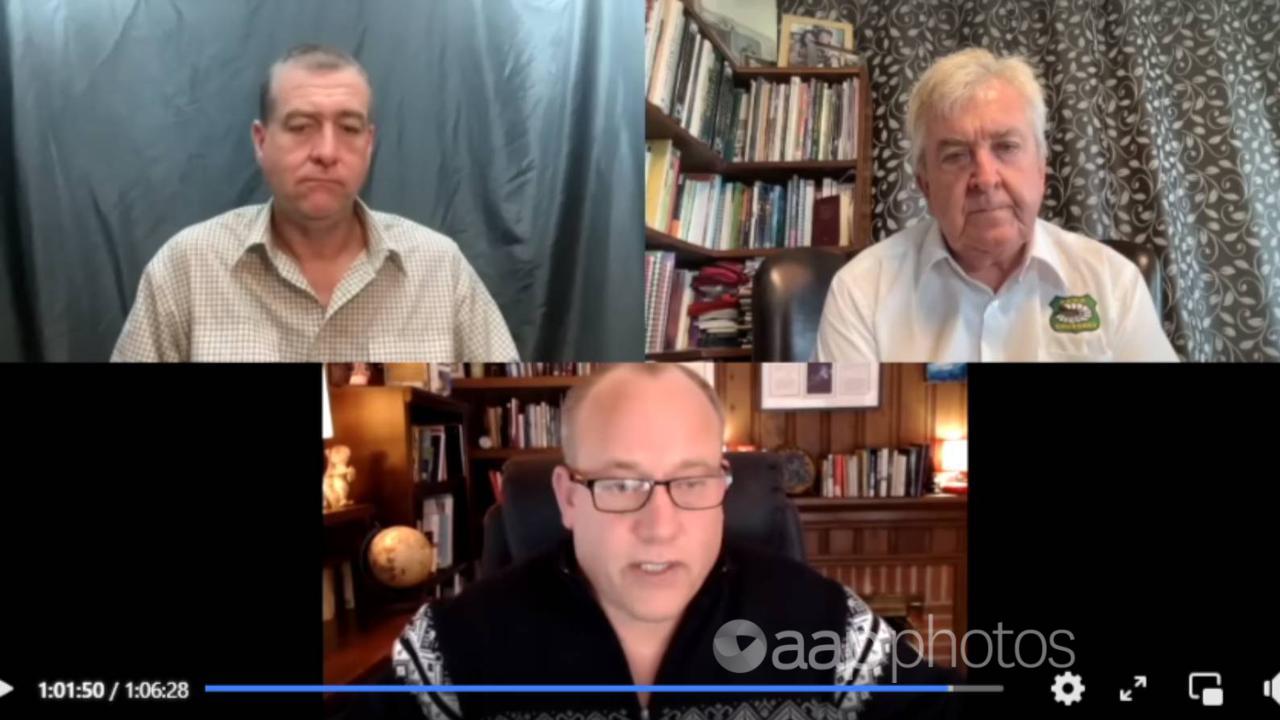 If Dr Kory is referring to case fatality rate, he is way out.
The University of Oxford's Oxford Vaccine Group puts the figure at 1 in 5000 cases for countries with high vaccination rates.
The Centers for Disease Control and Prevention states that globally one or two will die for every 1000 children who contract measles.
UNSW medical virologist Professor William Rawlinson echoed the 1 in 5000 figures for high income countries. But he warned there was a stark difference in the rate depending on the country.
"In low income countries, their death rate is much higher," Prof Rawlinson said in a phone interview. "Some people say it's up to one in 100."
Reports elsewhere confirm these figures, and that disparities between case fatality rates from area to area is due to gaps in vaccination coverage.
For example, Samoa recently experienced a measles outbreak. The pacific island nation recorded 83 measles-related deaths out of 5707 cases spanning just a few months from October 2019 to January 2020.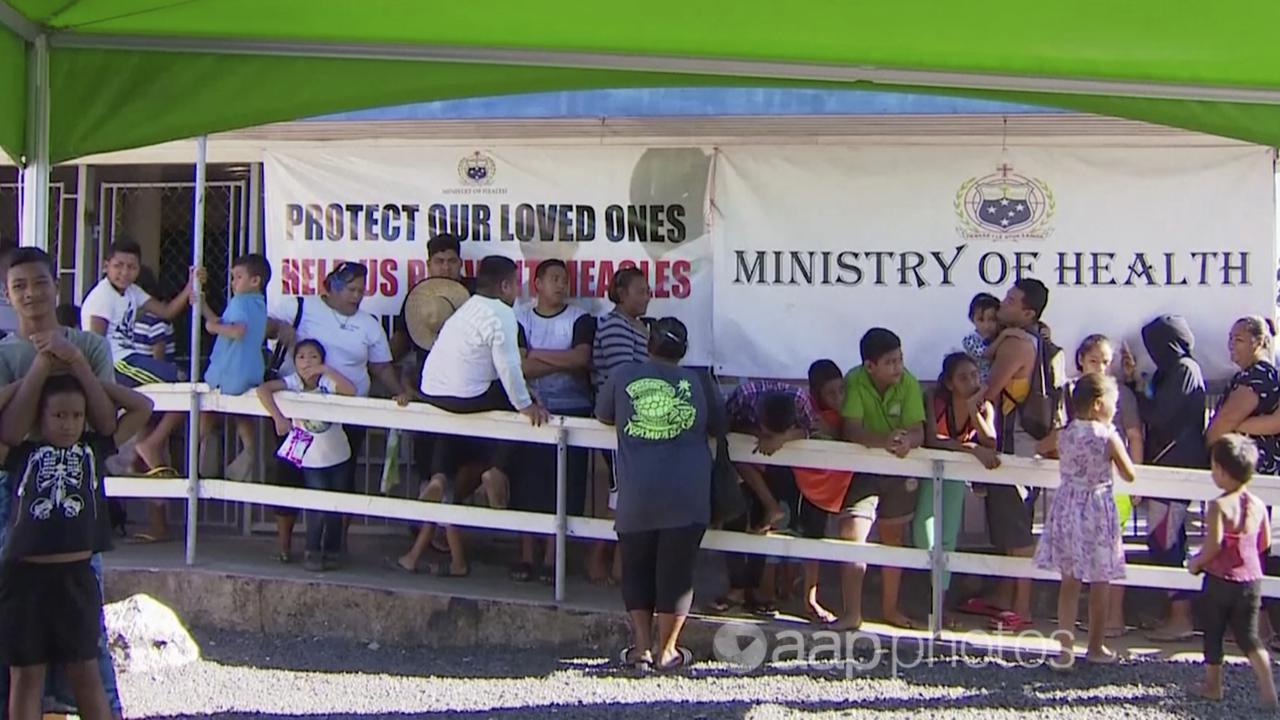 This equated to a case fatality rate of approximately 1.45 in 100 among a population with a vaccination rate as low as 31 per cent.
If Dr Kory is referring to mortality rates, he is also wrong.
He doesn't specify if his claim refers to global figures or a mortality rate of a specific country.
While child global mortality rates for measles are not officially collated, calculations done by AAP FactCheck suggest Dr Kory is way off the mark.
The World Health Organization estimated 128,000 total deaths from measles in 2021. By calculating against the total global population figure for 2021 (7.9 billion), the mortality rate is approximately one death in 61,718 per year or 8.1 deaths per 500,000 in comparison to Dr Kory's one in 500,000.
However, experts told AAP FactCheck the actual rate would be far higher given the vast majority of deaths occur in children.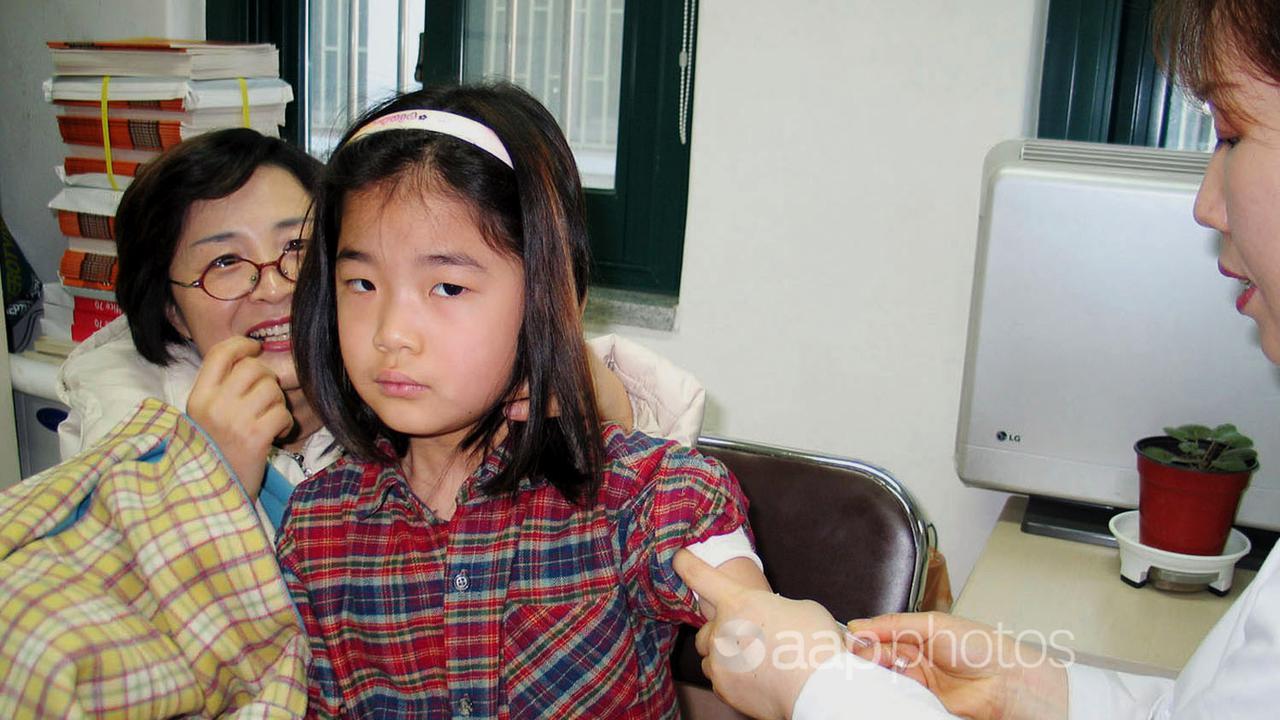 Epidemiologist Dr Stefanie Vaccher warned that mortality rates also differ widely from country to country, adding: "But in all areas, in all circumstances, the mortality rate is higher than one in 500,000 in the general population."
The experts said if any country's mortality rate for children was approaching the claimed one in 500,000, it would only be because of widespread vaccination.
University of Sydney microbiologist Professor Lyn Gilbert, who was a trainee infectious diseases physician at Fairfield Infectious Disease Hospital in the 1960s, told AAP FactCheck the introduction of the measles vaccine "immediately reduced the size and severity of outbreaks".
However, Prof Gilbert added that it didn't completely eradicate measles "because the virus is so infectious that unless almost everyone is immune it can still spread".
She added: "Don't let anyone be under the illusion that measles is a trivial issue."
Dr Vaccher also attributed the reduction in measles deaths to the rollout of vaccines.
"Globally, we are seeing fewer measles cases coinciding with a significant increase in vaccinations. We're seeing increased vaccinations which corresponds to a significantly reduced caseload. Then obviously, we're seeing reduced deaths from the reduced caseload," she said.
A spokesperson for the federal Department of Health told AAP FactCheck deaths associated with measles are very rare in Australia because of high vaccination coverage in children.
The introduction of the measles vaccine in the UK in 1968 led to an immediate decline in case numbers and deaths, with figures falling to almost zero in recent years.
However, Prof Rawlinson warns that downplaying the severity of the disease is dangerous.
"Measles causes pneumonia in one in 20 people, particularly children, and pneumonia is a serious illness. It can also cause encephalitis that could result in long term brain damage," he said.
The Verdict
The claim that the mortality rate of measles in children is one in 500,000 is false.
While it is unclear if Dr Kory is referring to mortality rates or case fatality rates, he is wrong on both measures.
Case fatality rates vary from country to country from around 1 in 5000 cases to 1 in 100. While global child mortality rates are not collated, calculations put the rate about eight times higher than that claimed. Experts said if any country's rate approached one in 500,000, that would be as a direct result of widespread vaccination.
False — The claim is inaccurate.
* AAP FactCheck is an accredited member of the International Fact-Checking Network. To keep up with our latest fact checks, follow us on Facebook, Twitter and Instagram.
All information, text and images included on the AAP Websites is for personal use only and may not be re-written, copied, re-sold or re-distributed, framed, linked, shared onto social media or otherwise used whether for compensation of any kind or not, unless you have the prior written permission of AAP. For more information, please refer to our standard terms and conditions.