Social media users are posting videos of what they claim shows combat footage between Israeli fighter jets and Hamas militants.
This is misleading. The videos come from a military simulation game called Arma 3.
AAP FactCheck found numerous examples of Arma 3 content being posted to Facebook with a description that implied the video showed Israeli F-16 jets engaging with Hamas such as here, here, here, here, here, here, here and here.
Some of the videos use the description: "Is.ra.el Air Force F-16 Shot Down Ha.ma.s Su-57 Fighter".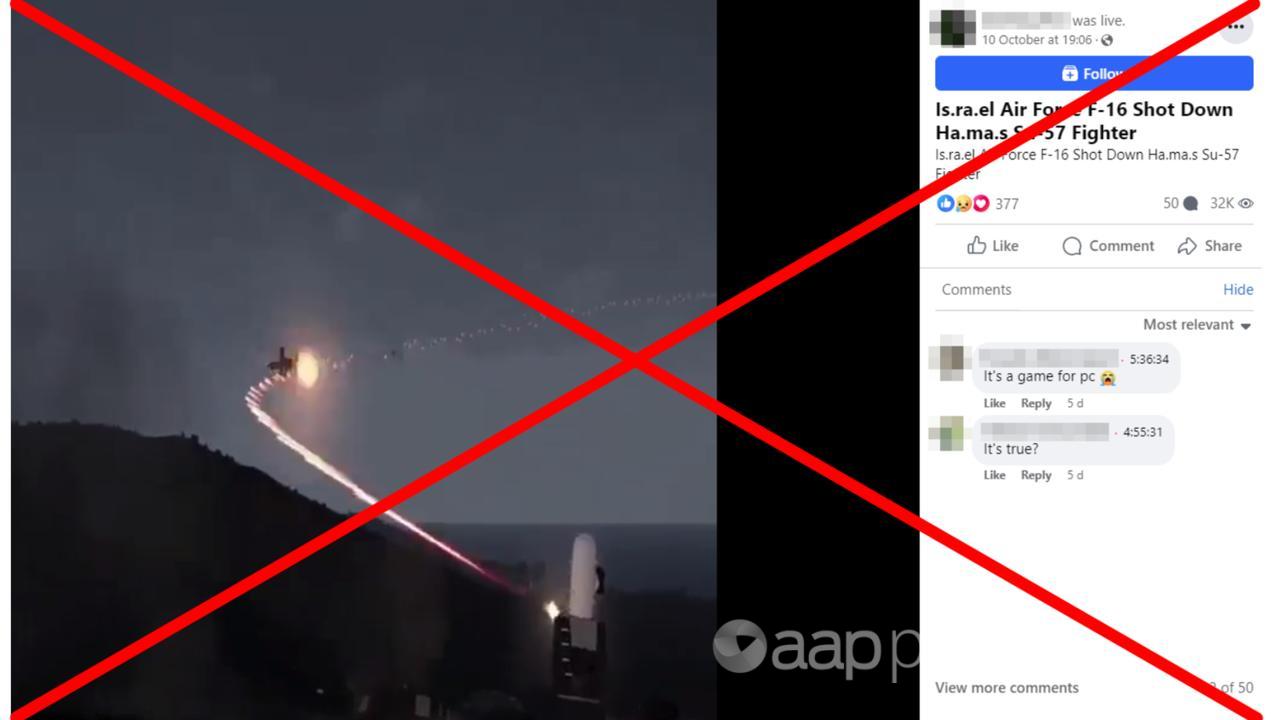 Another video generated from the Arma 3 game purports to show Israel's Iron Dome air defence system intercepting "rockets fired from Gaza".
Similar videos purporting to show military confrontations in the region have also appeared on YouTube and Twitter.
The videos are proving to be popular, some racking up tens of millions of views.
While many of the social media posts mention Arma 3 in their post activity status, comments on the posts make it clear not everyone understands the imagery is not real.
"May Allah help them, O Lord," a Facebook user wrote in response to this video.
"God bless Israel and it's (sic) people," another user commented on this one.
Some Facebook accounts posting the videos have attempted to monetise the content by asking viewers to donate 'stars' that can be cashed out for real money.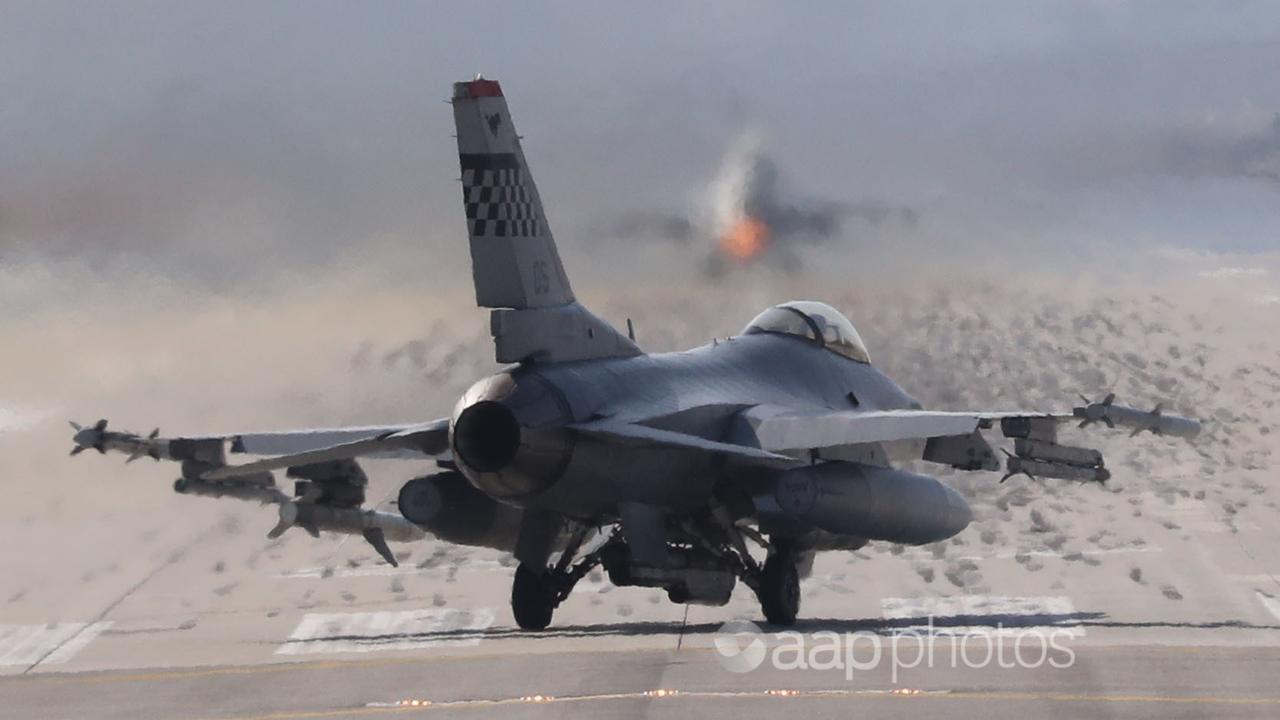 Arma 3 content has previously been passed off as footage from the Ukraine-Russia war.
In November 2022, the Czech developers of the Arma 3, Bohemia Interactive, published a statement warning that user-generated content from the game had been "falsely used as footage from real-life conflicts".
"These user-made videos have the potential to go viral, and are massively shared by social media users; sometimes even by various mainstream media or official government institutions worldwide," the statement said.
The statement also included a number of tips about how to distinguish in-game videos from real-world footage.
Arma 3 content may be blurred or pixelated to hide the fact it originated from a computer game, the developers said.
People hoping to pass it off as a real-life video may also add an exaggerated camera shake to make the clip appear more dramatic, they said.
USA Today and Lead Stories have also investigated Arma 3 content being misleadingly passed off as footage from the Israel-Hamas conflict.
The Verdict
Claims that videos being shared on social media show Israeli military action against Hamas militants are misleading.
The footage has been generated from the war simulation video game Arma 3.
While some of the footage is correctly attributed to the game, many social media users have been misled into believing the content is real.
Misleading – The claim is accurate in parts but information has also been presented incorrectly, out of context or omitted.
AAP FactCheck is an accredited member of the International Fact-Checking Network. To keep up with our latest fact checks, follow us on Facebook, Twitter and Instagram.
All information, text and images included on the AAP Websites is for personal use only and may not be re-written, copied, re-sold or re-distributed, framed, linked, shared onto social media or otherwise used whether for compensation of any kind or not, unless you have the prior written permission of AAP. For more information, please refer to our standard terms and conditions.