It is being claimed that employed Indigenous people get access to zero per cent interest home loans.
This is false. While some assistance is available, Indigenous Business Australia told AAP FactCheck there are no zero per cent offerings.
The claim is made in an anonymous Facebook post (screenshot here) on a group page opposing the proposed Indigenous voice.
"I'm not sure if every Australian knows this but indigenous people who have jobs can apply and will get 0% interest home loans while we pay through the back teeth and work extra just to keep a roof over our heads the disadvantaged ones that work have it so easy," the post states.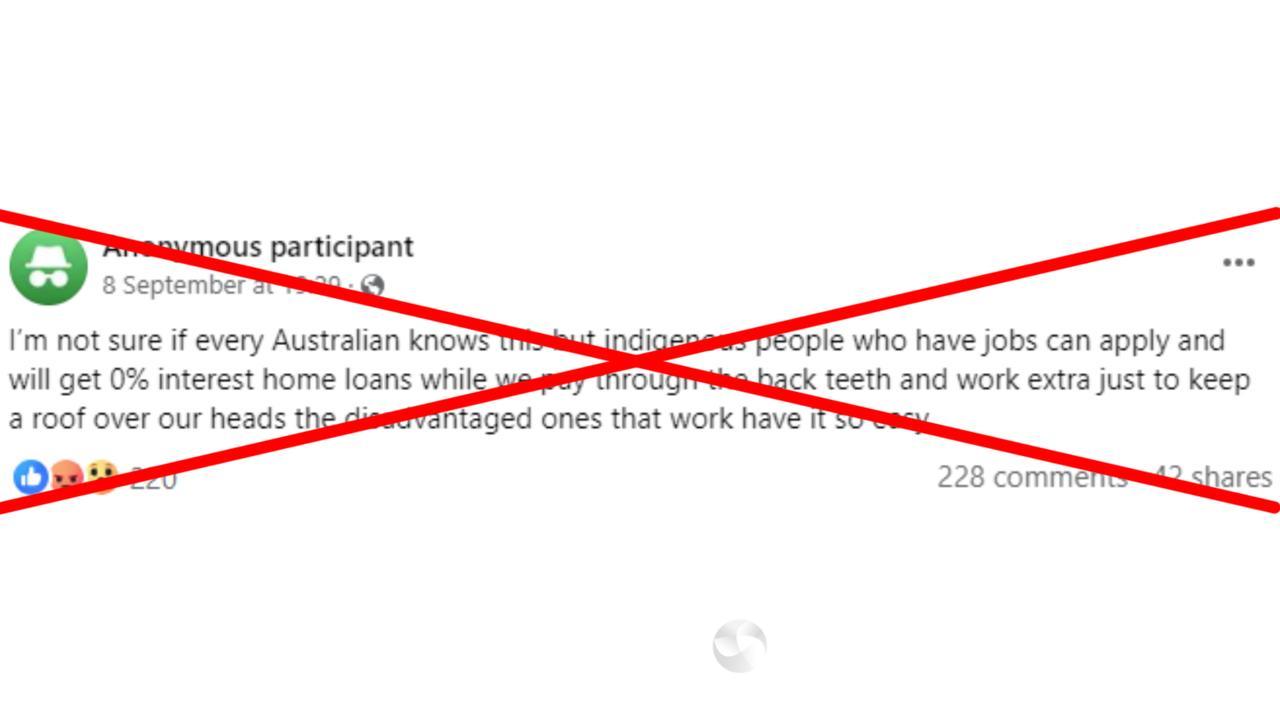 The author does not provide details about the supposed zero per cent loan or any evidence of interest-free home loan products.
The post is spreading on social media, as seen here and here.
Indigenous Business Australia (IBA) is a government organisation which aims to help Indigenous people attain home ownership.
It offers its own IBA Home Loan Rate. However, this rate is not zero. Currently, it stands at 6.14 per cent. Any interest received on a loan is reinvested by the IBA to assist more Indigenous people in buying their own homes.
An IBA representative told AAP FactCheck it does not have and has never had a zero-per cent interest loan.
The IBA also confirmed the Indigenous Home Ownership Program, established in 1975 and now managed by the organisation, had never offered interest-free home loans.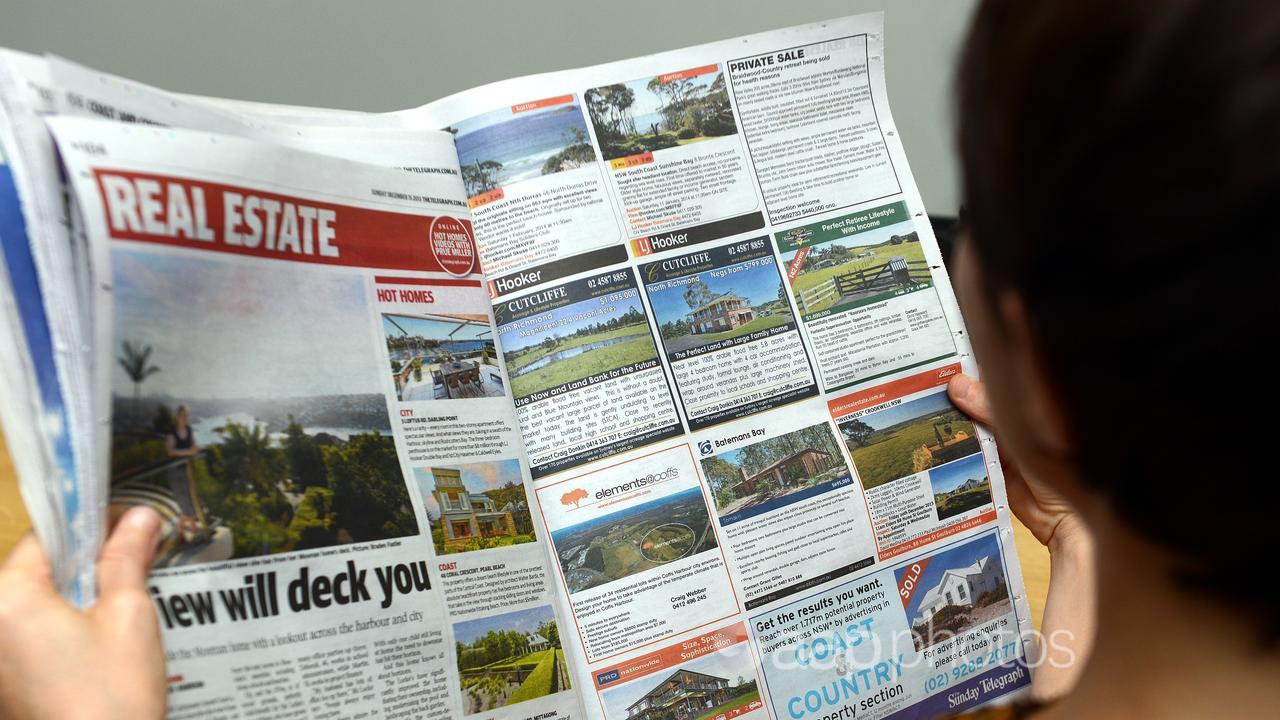 A number of other bodies also offer home loan assistance to Indigenous Australians.
Keystart offers the Aboriginal Home Ownership Scheme which features low deposit levels and two types of loans: full and shared ownership.
However, it does not offer zero per cent loans. Its current variable interest rate is 7.6 per cent.
According to Savvy, a financial comparison website, each state has different programs in place for supplying home loans to Indigenous people.
The website states the interest rates on these loans depend on the provider but will "generally be lower than interest rates on standard home loans".
But none are zero per cent.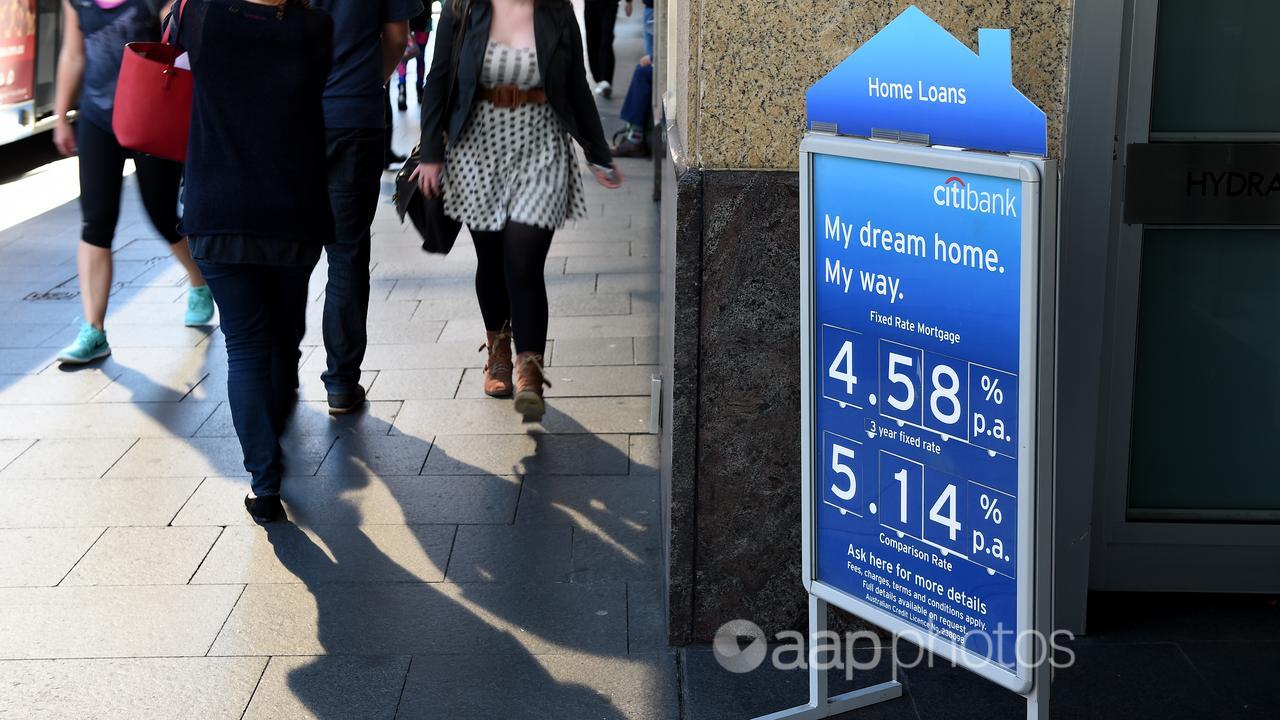 Zero-interest loans do exist, but are only for small amounts of between $2000 and $3000, offered by charity groups to help people in financial distress pay for essential services – not for home loans.
Home ownership among Indigenous Australians is significantly lower than the country's average. Of all Australian households, 67 per cent are homeowners. However, that figure is just 42 per cent for Indigenous households.
The Verdict
The claim that employed Indigenous people are able to get zero per cent interest home loans is false.
Indigenous Business Australia told AAP FactCheck it has never offered and does not know of any such loans.
While there is some assistance for Indigenous Australians, AAP FactCheck found no evidence of any zero per cent home loans.
False — The claim is inaccurate.
AAP FactCheck is an accredited member of the International Fact-Checking Network. To keep up with our latest fact checks, follow us on Facebook, Twitter and Instagram.
All information, text and images included on the AAP Websites is for personal use only and may not be re-written, copied, re-sold or re-distributed, framed, linked, shared onto social media or otherwise used whether for compensation of any kind or not, unless you have the prior written permission of AAP. For more information, please refer to our standard terms and conditions.