It has been claimed Prime Minister Anthony Albanese would receive a parliamentary pension in excess of $400,000 per year if he retired now.
The claim comes following the federal government's proposed tax increase for high-value superannuation accounts and has appeared on social media and in the traditional media.
But the claim is false. The real figure if Mr Albanese was to retire today would be around $250,000.
The Department of Finance, which manages parliamentary pensions, confirmed to AAP FactCheck the maximum any retired federal politician could collect at the time of writing was $337,185.
Mr Albanese would not automatically be entitled to the maximum pension. AAP FactCheck estimates his current pension entitlement is about $250,000.
The inflated estimate was made by the Institute of Public Affairs (IPA), a public policy and advocacy organisation.
It was used in an article in The Australian on February 24, 2023.
The IPA says it is attempting to highlight the "hypocrisy" of the federal government's proposed tax increase for high-value superannuation accounts.
The IPA calculated "if Mr Albanese retired today", he would get an annual pension worth "as much as $416,800".
On the same day, the think tank published two articles on its website claiming Mr Albanese "could be eligible for a pension in excess of $400,000 per year for the rest of his life", see here and here.
When asked how it arrived at the $416,800 figure, an IPA spokesman told AAP FactCheck in an email its calculations were based on publicly available information about parliamentary pensions.
Claims Mr Albanese is in line for a pension worth at least $400,000 have since been shared on social media, see here, here and here.
Sky News host Paul Murray also repeated the false claim on his TV show on February 28 (video mark 7min 30sec).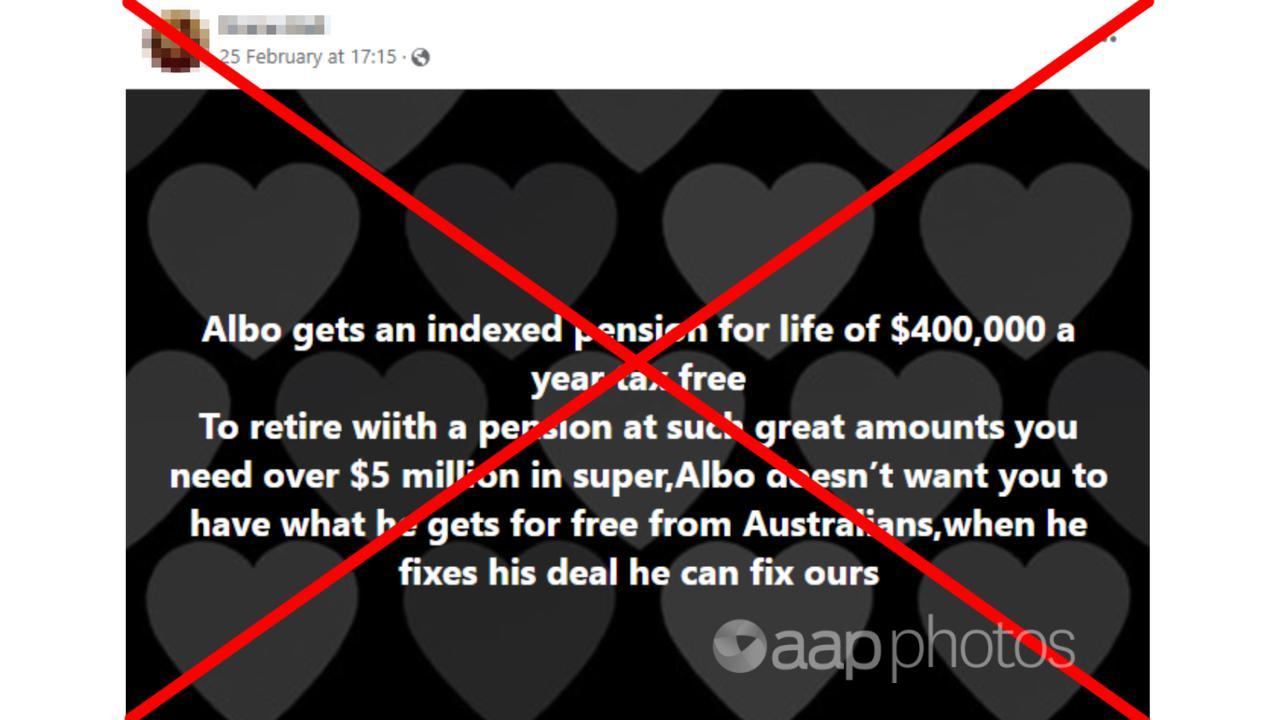 Previous AAP fact-checks – see here, here, here and here – have explained there are two separate superannuation schemes for federal politicians.
Retired MPs who were elected before the 2004 election and served at least eight years qualified for a parliamentary contributory superannuation scheme (PCSS) with generous lifelong payouts.
Members and senators elected at, or since, the 2004 election are enrolled in a superannuation contribution scheme which operates in line with regular Australian superannuation rules.
Mr Albanese was first elected in 1996, making him eligible for the closed-off PCSS pension scheme.
The rules guiding the scheme are detailed in the PCSS Handbook.
Under PCSS rules, the value of a politician's pension is made up of two parts: a 'base salary' portion, calculated as a proportion of the salary of a current backbencher MP (paragraph 29), and an 'additional' salary portion, calculated as a percentage of the salary earned through ministerial roles and other official positions (paragraphs 31 to 33). It is then rounded up to the nearest $10 (paragraph 2.3).
The pension's base salary portion is capped at a maximum of 75 per cent of a current backbencher's salary (see paragraph 29).
The additional salary component of the pension is also capped, at a maximum of 75 per cent of the salary of the highest-paid role served by the politician (paragraph 32).
But only about 80 per cent of an MP's salary contributes toward pension calculations.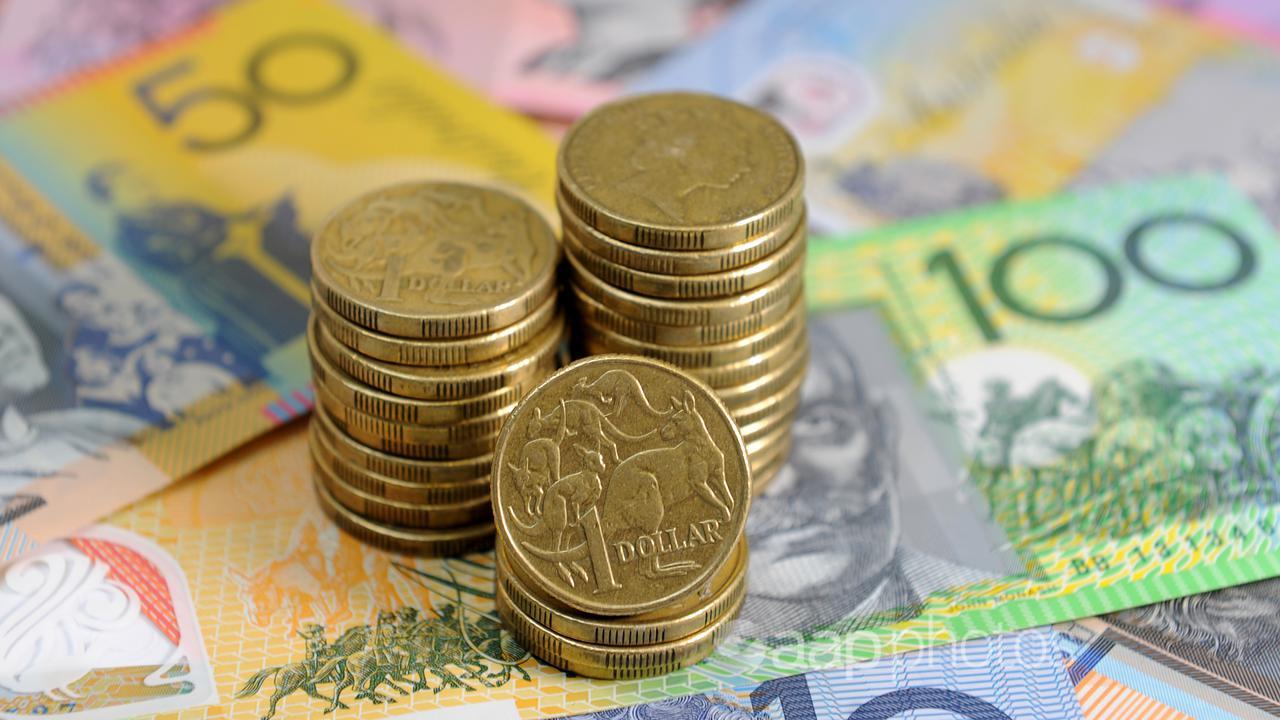 The Remuneration Tribunal, the independent body that sets MPs' pay and allowances, states that around 20.8 per cent of the base salary (paragraph 2.2) and 20 per cent of additional salaries (paragraph 2.6) are not 'pensionable', meaning those portions are discounted from the pension formula.
Taking those rules together means the highest possible annual pension available to any retired MP is calculated as 75 per cent of the total pensionable salary of the prime minister, or $337,185.
The Department of Finance confirmed in an email that AAP FactCheck's calculations about the maximum possible pension were accurate.
Because of the way the calculations work, the maximum pension entitlement would only be available to a politician who had served at least 18 years in Canberra and who also served long periods in senior ministerial positions, including as prime minister.
At the time of writing, Mr Albanese had not accumulated enough time in senior roles to make him eligible for the maximum entitlement.
AAP FactCheck estimates his current pension entitlement to be about $250,000, based on PCSS rules and Mr Albanese's parliamentary career.
Mr Albanese's pension will continue to rise while he remains prime minister.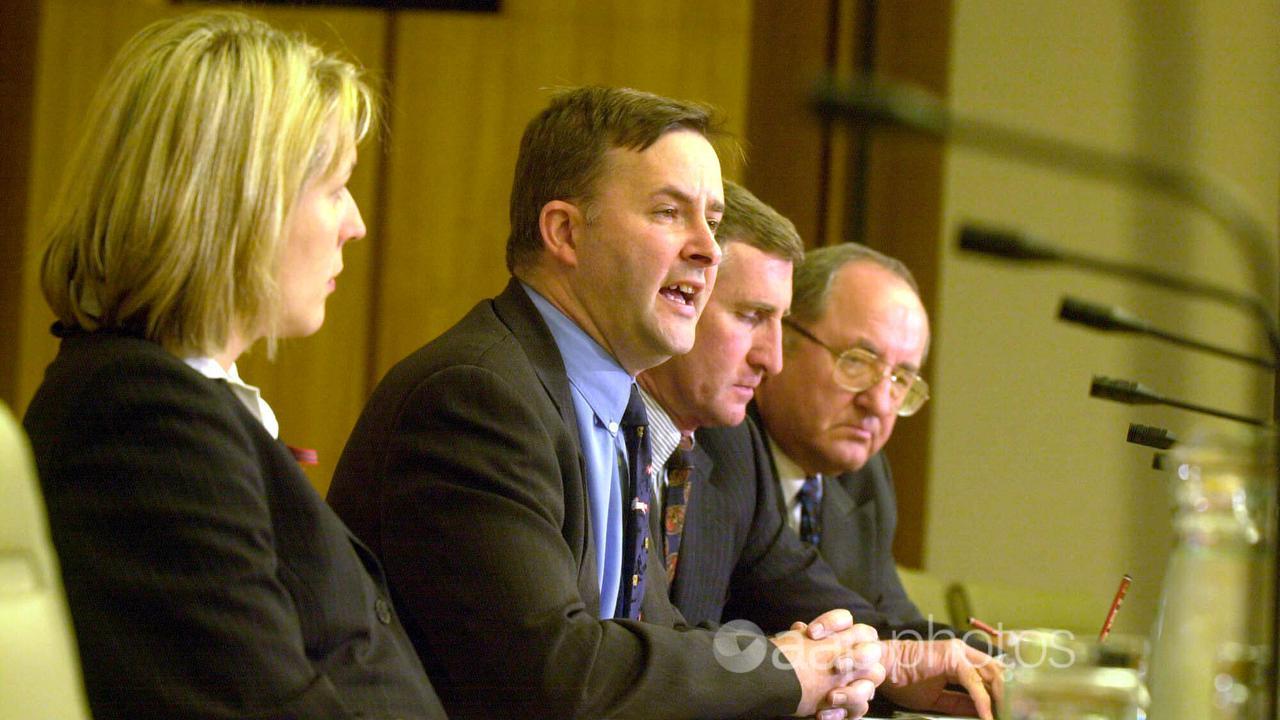 AAP FactCheck estimates that by May 2025, the latest possible date of the next federal election across both houses of parliament, Mr Albanese's pension will be worth at least $287,000 if he is still in the top job.
Parliamentary pensions also rise in line with future increases to the parliamentary base salary (paragraph 29).
AAP FactCheck calculates the parliamentary base salary would need to rise to more than $250,000 per year – from its current value of $217,060 in 2022/23 (paragraph 2.1) – before the maximum PCSS pension available to any former MP goes above $400,000.
Former prime ministers are separately entitled to publicly-funded office facilities and other perks determined by the current prime minister (section 16) plus a maximum of 30 domestic return flights per year (section 10).
The Verdict
The claim Prime Minister Anthony Albanese is entitled to a parliamentary pension in excess of $400,000 per year is false. Calculations behind the figure are flawed. The maximum pension any retired MP can receive is currently $337,185, according to the federal department responsible for the scheme.
AAP FactCheck estimates Mr Albanese's parliamentary pension entitlement is currently worth about $250,000 a year.
False – The claim is inaccurate.
* AAP FactCheck is an accredited member of the International Fact-Checking Network. To keep up with our latest fact checks, follow us on Facebook, Twitter and Instagram.
All information, text and images included on the AAP Websites is for personal use only and may not be re-written, copied, re-sold or re-distributed, framed, linked, shared onto social media or otherwise used whether for compensation of any kind or not, unless you have the prior written permission of AAP. For more information, please refer to our standard terms and conditions.