The World Economic Forum's annual Davos get-together is often a magnet for conspiracy theories.
The latest claim is that the European Central Bank president used this year's event to discuss mutant human offshoots of experimental gene therapy. There's even a video to supposedly prove it.
But the claim is false. Christine Lagarde's audio associated with the video has been doctored.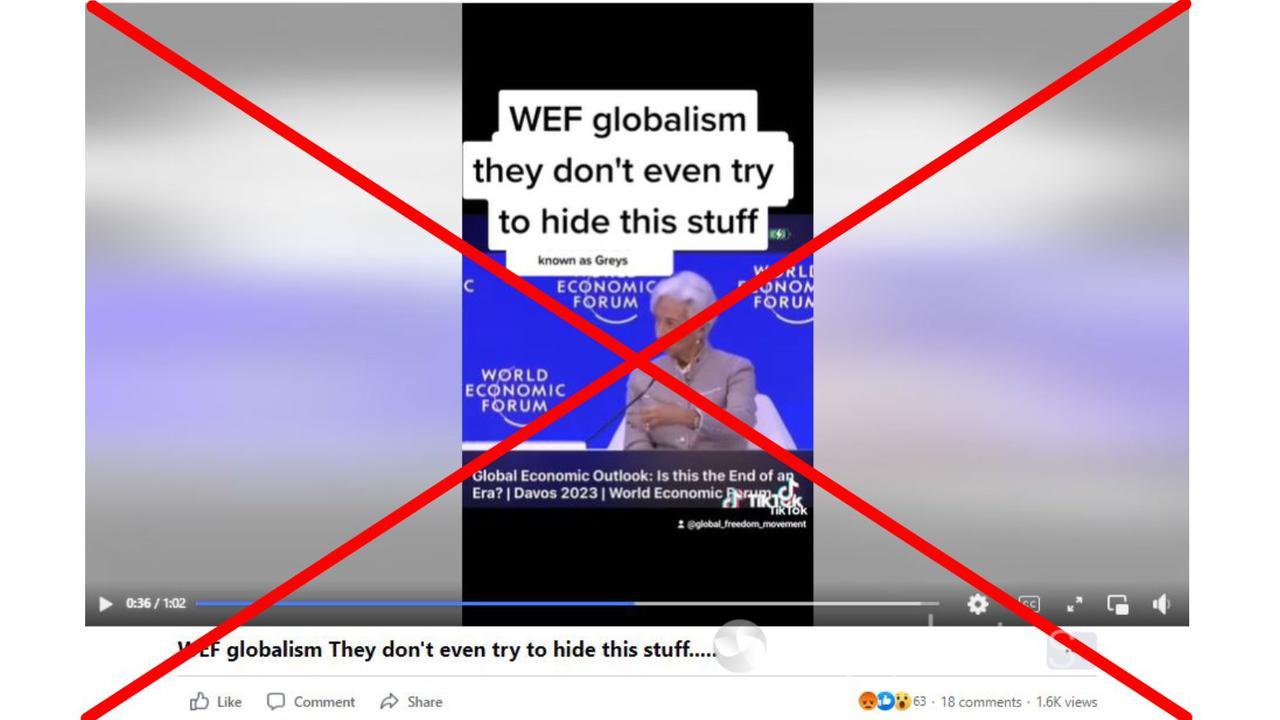 The heavily dubbed clip (screenshot here) has been shared widely in Australia and overseas – see here, here and here.
The source material comes from the recent conference at the Swiss Alpine town between January 16 and 20, described on the WEF website as a meeting of leaders from "government, business, and civil society to address the state of the world and discuss priorities for the year ahead".
The panel discussion in which Lagarde appeared was titled, Global Economic Outlook: Is this the End of an Era?
In the doctored clip, the dubbed audio, states: "We are witnessing right now the first generation of mutated humans."
"We're in a timeline right now where we're seeing the first generation of mutated human DNA, where it's going to be leading to that timeline of humans devolving and mutating into becoming the greys," the audio continues.
The woman in the audio explains "greys" as forms that people think are aliens, but are an "offshoot" of experimental gene therapy.
"WEF globalism. They don't even try to hide this stuff," the video's caption reads.
But Lagarde says nothing of the sort. In the actual footage (from the 25min mark), she discusses China's new COVID-19 policies and the impact on the global economy.
AAP FactCheck has previously debunked false claims from the annual WEF event, such as this claim in December 2022 that primatologist Dr Jane Goodall suggested reducing the global population to solve "all the world's problems".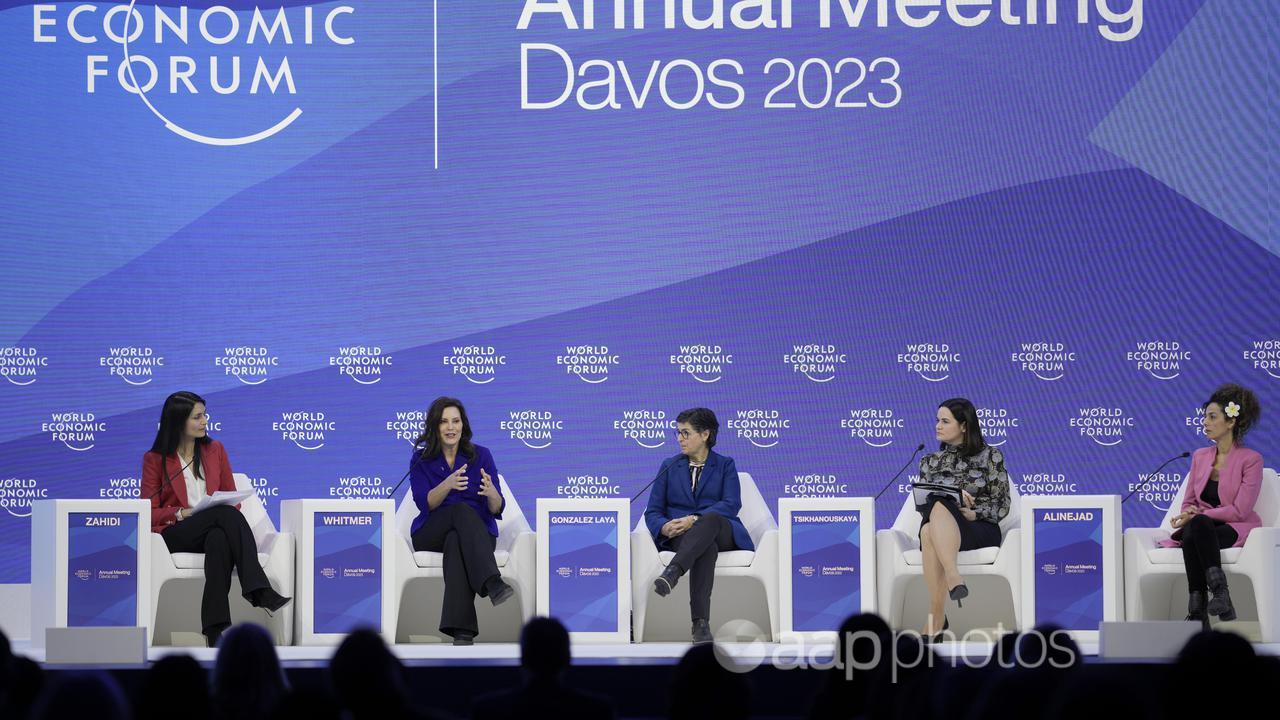 The WEF has featured in other claims checked by AAP FactCheck – see here, here and here.
The Verdict
The claim that the president of the European Central Bank discussed experimental gene therapy at a WEF conference is false.
The audio of Christine Lagarde was doctored. She was instead discussing China's new COVID policies and the impact on the global economy.
False – The claim is inaccurate.
* AAP FactCheck is an accredited member of the International Fact-Checking Network. To keep up with our latest fact checks, follow us on Facebook, Twitter and Instagram.
All information, text and images included on the AAP Websites is for personal use only and may not be re-written, copied, re-sold or re-distributed, framed, linked, shared onto social media or otherwise used whether for compensation of any kind or not, unless you have the prior written permission of AAP. For more information, please refer to our standard terms and conditions.