Multiple experts told AAP FactCheck that there is no evidence to support the claim. Instead, all evidence points to Aboriginal people being the first to inhabit the Australian landmass.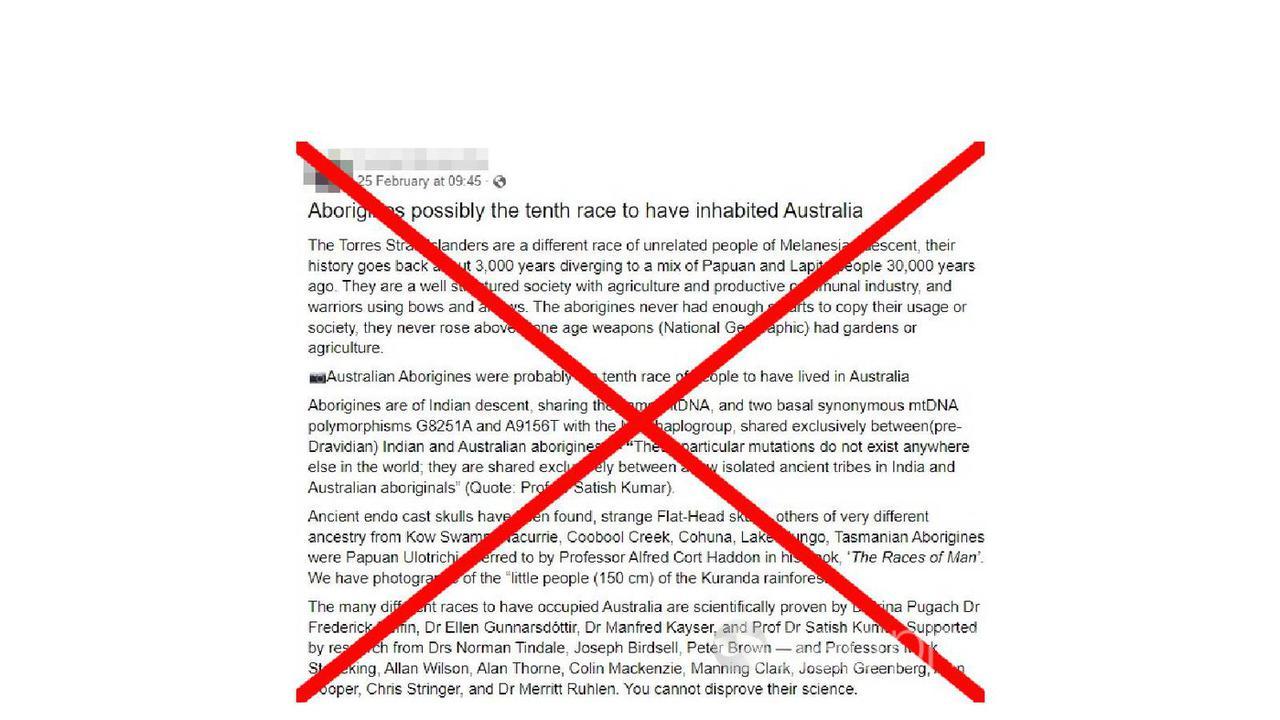 Multiple posts from recent weeks (here, here and here) appear to be based on a September 2022 letter to the editor of the Cairns News, an online media publication that, among other things, claims the Sandy Hook school shooting was a "training exercise".
The posts claim it is scientifically proven that many different races have occupied Australia, and lists the names of several scholars in support.
"There is no need for a referendum to include Aborigines in the Constitution -The (sic) are not and never were the nation's first people, probably the tenth race to have lived here," the post reads.
Professor Lynley Wallis, who was involved in a re-excavation and analysis of Australia's oldest evidence for human occupation, told AAP FactCheck that many of the scholars named would be "dismayed to find their research being so misunderstood".
The suggestion there were other people in Australia prior to Aboriginal people is not new. 
This overview by Iain Davidson, emeritus professor at the University of New England's School of Humanities, summarises the history of scholarship on the issue around the discovery of skeletal remains and the evidence of rock art, concluding: "It is true that there has been, historically, a small number of claims that there were people in Australia before Australian Aborigines, but these claims have all been refuted and are no longer widely debated.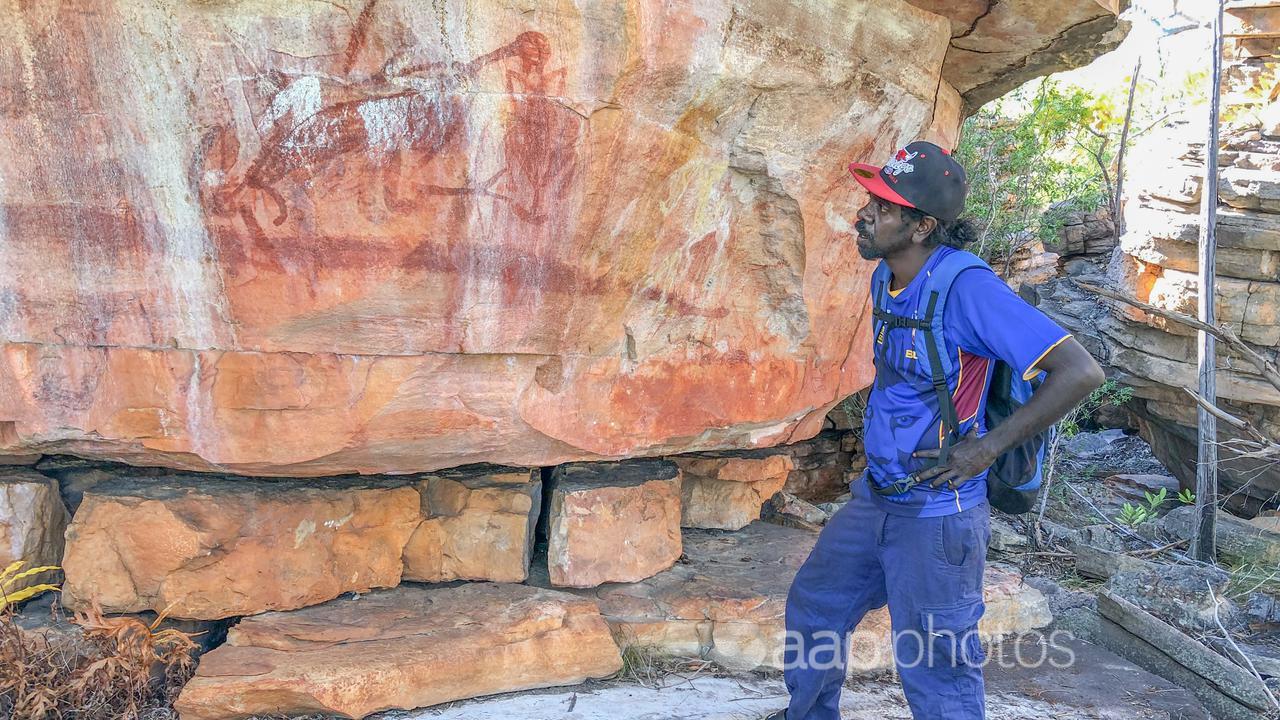 "The overwhelming weight of evidence supports the idea that Aboriginal people were the first Australians."
Professor Davidson told AAP FactCheck via email: "No new evidence has claimed that that discussion should be replaced. What is being suggested (in the Facebook post) is baseless and motivated by mischievous politics."
Professor Ian McNiven, of Monash University's Indigenous Studies Centre, said all available archaeological and DNA evidence indicated Aboriginal Australians were the descendants of the original people that initially settled the continent at least 60,000 years ago.
"The only 'new' DNA inclusions (all minor) have been Macassans from Indonesia across parts of northern Australia (probably from the AD 1600s) and New Guinea influences in far northern Qld (possibly back to 3000 years ago). After that, it is DNA additions associated with European colonisation," he said in an email.
Prof Wallis said the claim was "patently false" and there was no archaeological evidence to support it.
"Yes, Macassan people had contact with Aboriginal people in northern Australia in the last few hundred years before Europeans arrived, but that is really the extent of it thus far," she said.
Prof Wallis referenced an article debunking the claim that Aboriginal people took Australia from pygmies, and Peter Hiscock's 2008 book, Archaeology of Ancient Australia, which covers the available evidence in detail.
"To demonstrate the presence of other people in Australia before Aboriginal Australians, you would need to find archaeological evidence of material culture that was clearly not created by Aboriginal Australians, or skeletal or genetic evidence of persons other than Aboriginal Australians," she said.
"No such evidence exists. And no such evidence is being 'hidden' by archaeologists in order to maintain the status quo.
"These sorts of claims for other people being in Australia and being 'replaced' by Aboriginal Australians are nonsense. They are extremely frustrating to so many professional archaeologists."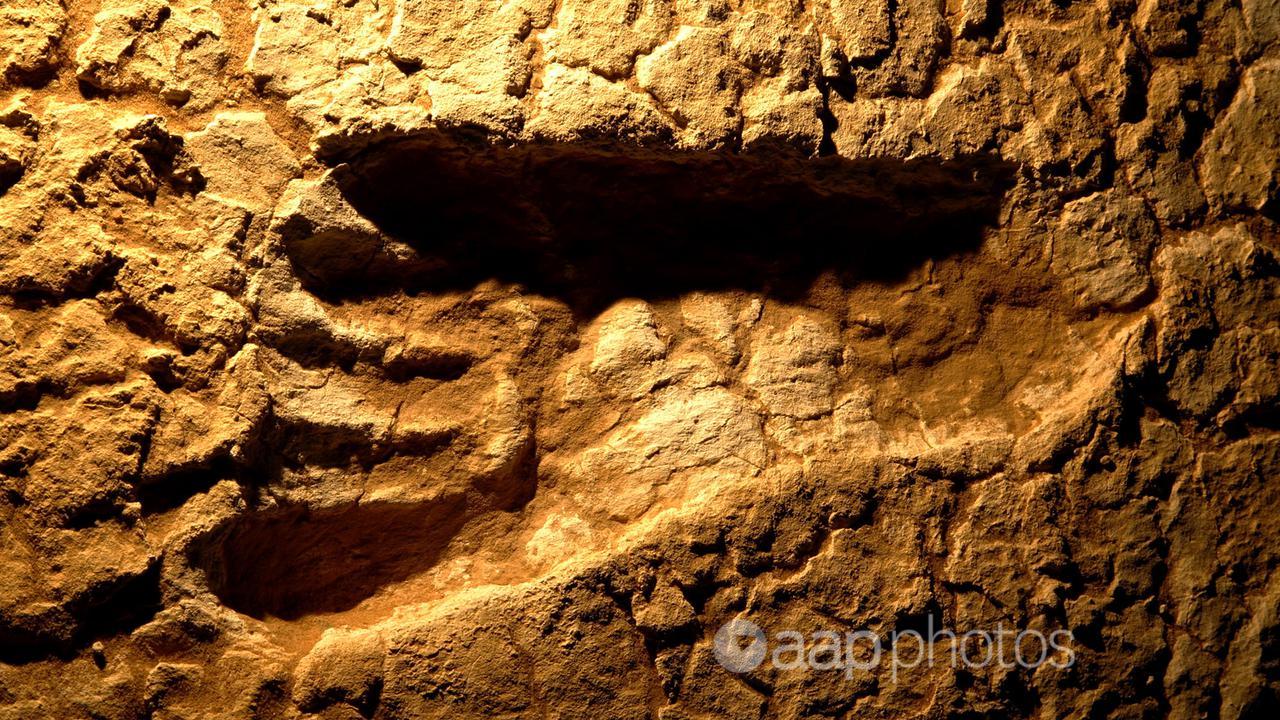 Dr Michael Westaway, an expert in bioarchaeology at The University of Queensland, told AAP FactCheck the claim was false and pointed to several pieces he had written for The Conversation.
In this 2015 article, Dr Westaway argued that "different peoples may have come to Australia at various times, but the record shows quite clearly that there is no evidence for population replacement".
Another article covers a re-evaluation and debunking of 2001 research on the so-called Mungo Man discovery that had suggested it belonged to an early human lineage not related to modern Aboriginal Australians.
Dr Westaway also reviewed a Conversation article by Prof Davidson, writing: "What we see in the DNA is evidence of an unbroken Aboriginal lineage for well over 2,000 generations".
An article published by the Australian Museum dates the earliest inhabitants of Australia to Aboriginal settlement around 50,000 years ago.
AAP FactCheck has previously debunked a similar claim that Maori are not the indigenous people of New Zealand.
The Verdict
The claim Aboriginal people were not the first to inhabit Australia is false.
All available archaeological and DNA evidence indicates modern-day Aboriginal Australians are the descendants of the original people that settled the continent around 60,000 years ago.
False – The claim is inaccurate.
* AAP FactCheck is an accredited member of the International Fact-Checking Network. To keep up with our latest fact checks, follow us on Facebook, Twitter and Instagram.
All information, text and images included on the AAP Websites is for personal use only and may not be re-written, copied, re-sold or re-distributed, framed, linked, shared onto social media or otherwise used whether for compensation of any kind or not, unless you have the prior written permission of AAP. For more information, please refer to our standard terms and conditions.