A self-described motivational speaker claims the King's representative in Victoria, Governor Linda Dessau AC CVO, is the sister-in-law of Premier Daniel Andrews.
The claim is false. The claim could only be true if Ms Dessau's husband was Mr Andrews' brother, or if Mr Andrews' wife was Ms Dessau's sister. Neither is true.
A spokesman for Victoria's Department of Premier and Cabinet confirmed to AAP FactCheck that Ms Dessau and Mr Andrews are not related by blood or by marriage.
The claim was made by Graham Hood, a former pilot with a long history of promoting misinformation (see here, here, here, here, here, here, here, here and here).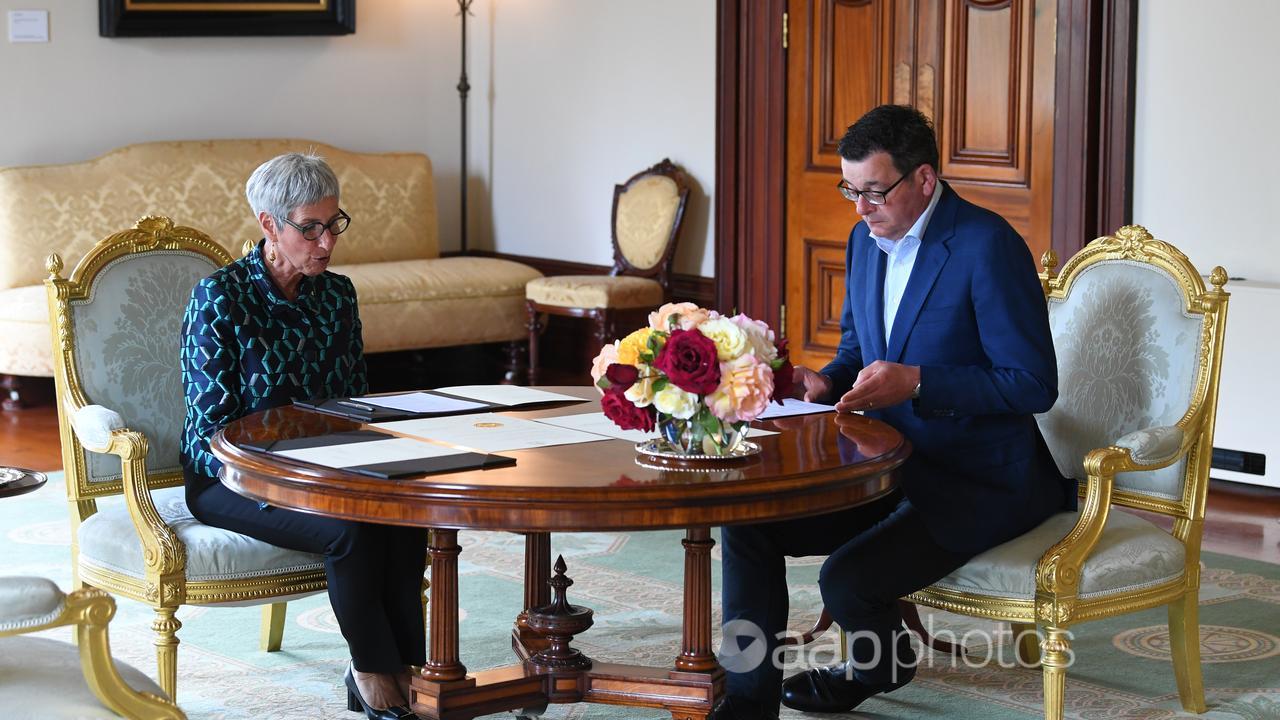 In a video (archived here) published on his Facebook page on June 16, he said: "We have it on very good authority that he's made some moves in the governor's mansion, not far from the seat of parliament in Melbourne.
"And I think the governor is his sister-in-law" (video mark 15m15s).
Mr Hood then asks Joel Jammal, who's also in the video, to confirm the purported family ties between Mr Andrews and Ms Dessau.
Mr Jammal – who also has a history of getting his facts wrong (see here, here and here) – replied: "I think that's right, yeah".
The governor is appointed by the King to exercise the head of state's constitutional power in Victoria.
In practice, the premier advises the King on who to appoint to the role and the monarch acts in accordance with that advice.
Mr Andrews became premier in December 2014 and announced Ms Dessau's appointment in February 2015.
AAP FactCheck can find no evidence Mr Andrews and Ms Dessau are related.
Ms Dessau was born in Melbourne to a Polish-born father and an Australian mother.
Her husband is Anthony Howard AM KC, a former county court judge.
Mr Andrews was brought up in Victoria with a younger sister called Cynthia.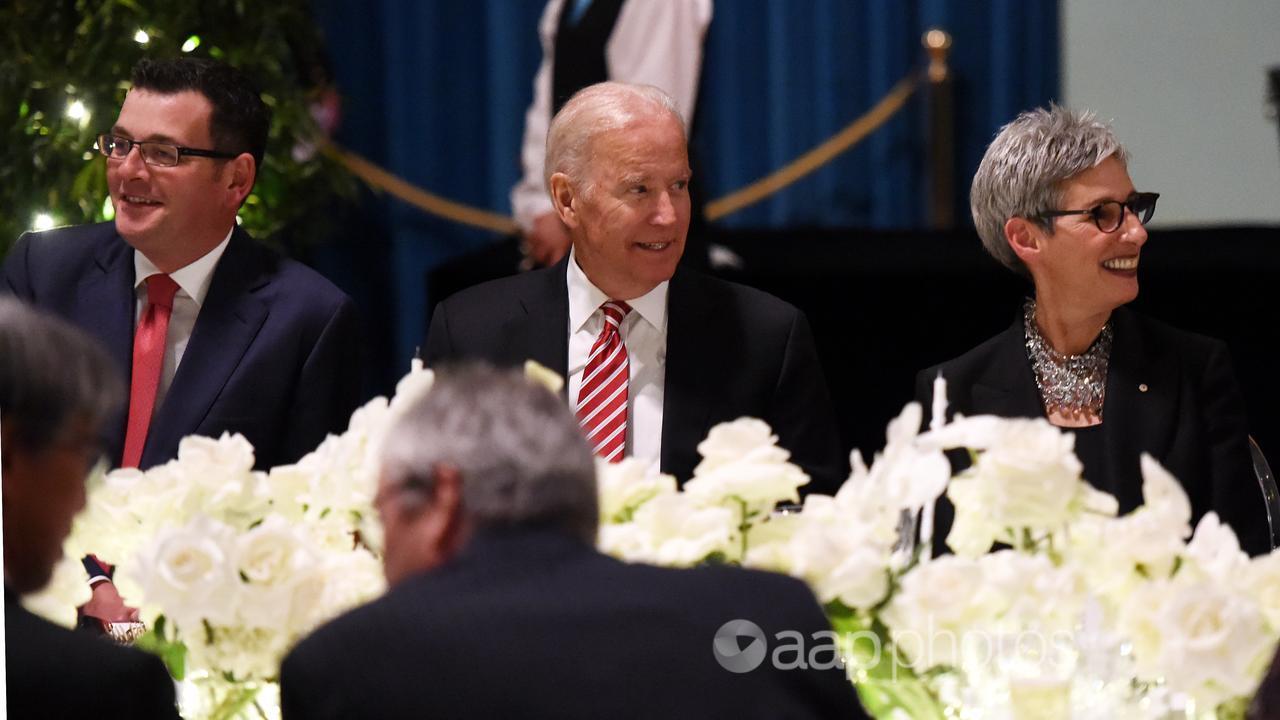 In 1998, he married historian Catherine Andrews, whose pre-marriage name was Catherine Kesik.
AAP FactCheck found no evidence the Andrews and the Dessau families were related, other than this 2020 Facebook post that also falsely claimed Ms Dessau was Mr Andrews' sister-in-law.
Mr Hood's suggestion that Mr Andrews recently "made some moves" with regard to the governor's position is also misleading because Ms Dessau's departure date was set in 2019.
Victorian governors normally serve five-year terms however the premier requested in 2019 that her term be extended for a further three years until June 30, 2023.
On June 5, Mr Andrews announced that Monash University Vice-Chancellor Margaret Gardner AC will become the 30th governor of Victoria, beginning August 9, 2023.
The Verdict
The claim that the governor of Victoria is Daniel Andrews' sister-in-law is false and has no basis in fact.
A spokesman for Victoria's Department of Premier and Cabinet confirmed that Ms Dessau and Mr Andrews are not related.
False – The claim is inaccurate.
AAP FactCheck is an accredited member of the International Fact-Checking Network. To keep up with our latest fact checks, follow us on Facebook, Twitter and Instagram.
All information, text and images included on the AAP Websites is for personal use only and may not be re-written, copied, re-sold or re-distributed, framed, linked, shared onto social media or otherwise used whether for compensation of any kind or not, unless you have the prior written permission of AAP. For more information, please refer to our standard terms and conditions.