A former journalist and minor party political candidate claims tens of thousands of deaths in New Zealand are linked to COVID-19 vaccinations.
This is false. New Zealand's health ministry, public health agency and vaccine experts told AAP FactCheck the claim is baseless. They said adverse reactions were closely monitored and just four deaths had been linked to COVID-19 vaccines.
The claim is made in a video by Liz Gunn, an anti-vaccination activist and ex-journalist and who is founder and leader of NZLoyal, a populist party which received 1.2 per cent of the vote in the October 14 general election.
The video (screenshot here) was posted on NZLoyal's website a week after the election and shared on social media platforms including Facebook, Rumble and X/Twitter.
Ms Gunn makes claims about vaccine deaths, without providing any evidence other than saying her information is from unnamed whistleblowers.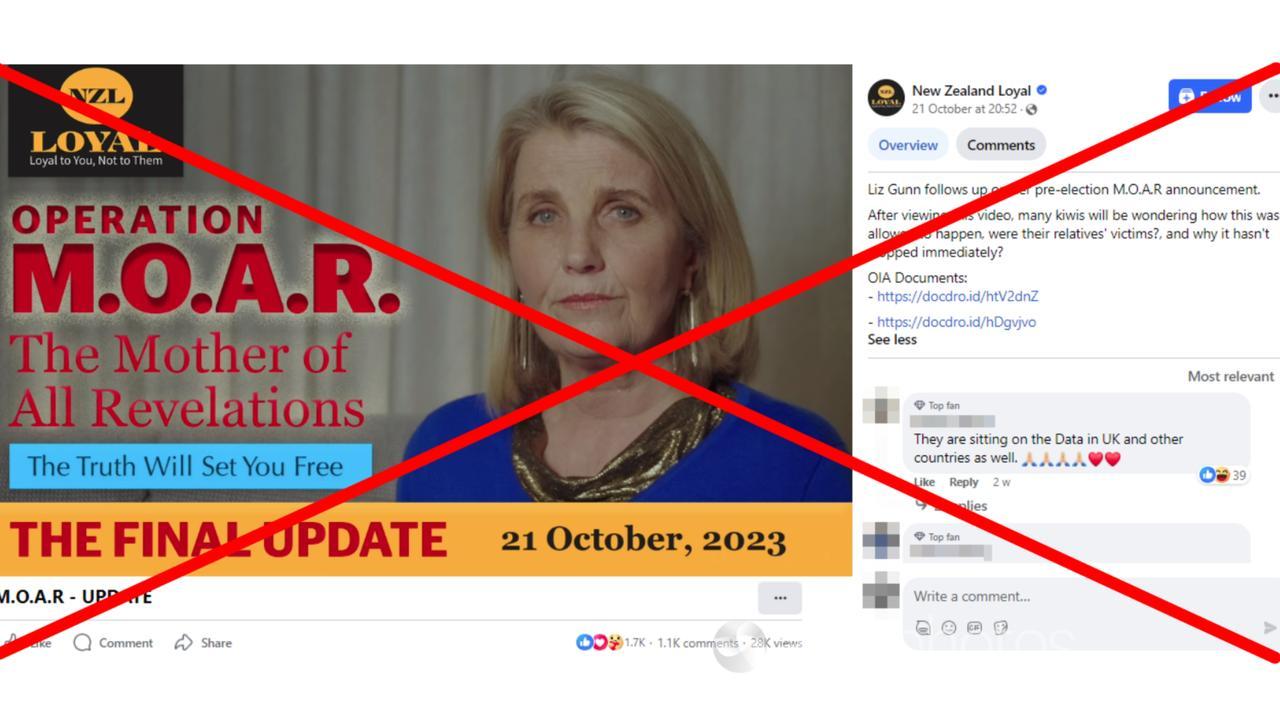 "The figures show that there are tens of thousands of deaths linked to the jabs," Ms Gunn says (video mark 1min 20sec).
"We saw in the data that there are many clusters of deaths – people who attended the same jab site and were jabbed one after the other at consecutive times on the same day. We saw their jab date. We saw their date of death.
"On one day, 30 people were jabbed on the same day, at the same location. All are now deceased."
Ms Gunn did not respond to AAP FactCheck's requests for more information.
Officials from the New Zealand Ministry of Health, Health New Zealand and the Immunisation Advisory Centre all told AAP FactCheck the claims had no foundations.
The health ministry said there had been four deaths possibly linked to COVID-19 vaccines.
"There is no evidence to support this claim," said Chris James, group manager for Medsafe, New Zealand's regulatory body for medicines.
"No reported deaths to Medsafe match the claim as reported."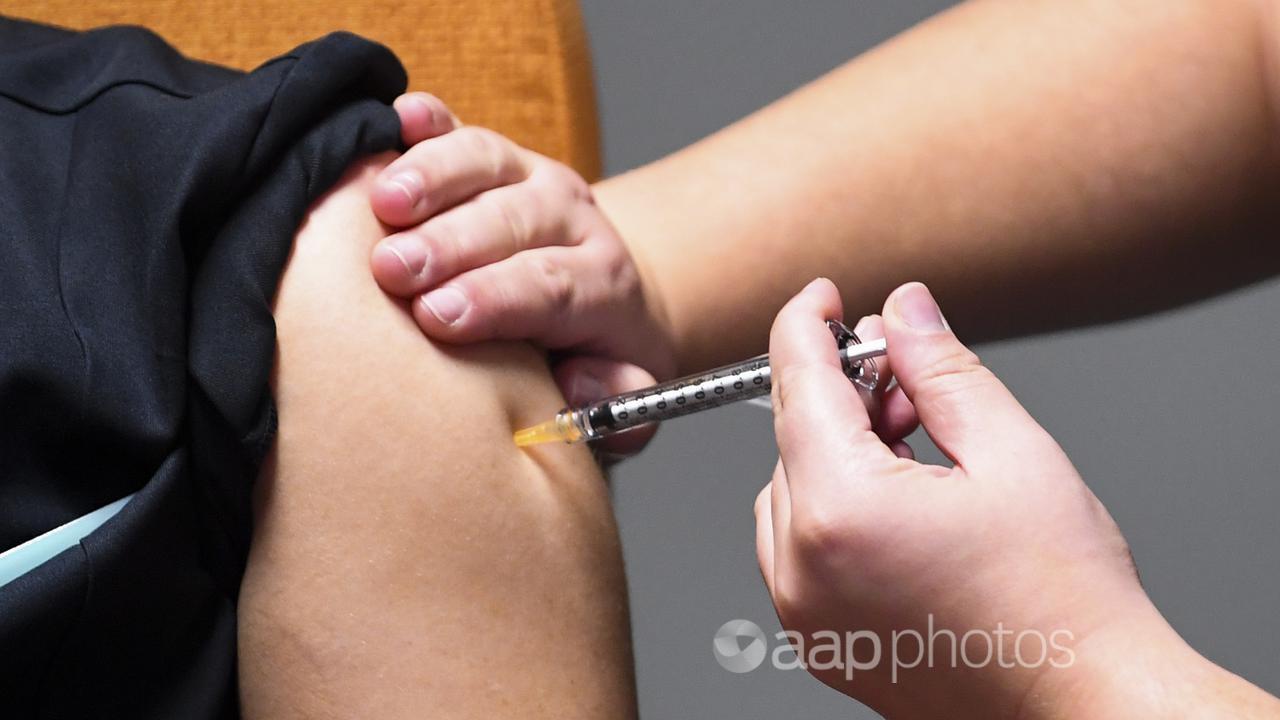 Christian Marchello, vaccine safety surveillance and research manager at Health New Zealand, also said there was "no evidence that COVID-19 vaccination is responsible for excess mortality in New Zealand."
"Publicly available data shows that four deaths in New Zealand are possibly linked to adverse reactions following COVID-19 vaccination," Dr Marchello said
The Immunisation Advisory Centre, which co-ordinates immunisation programs and research, said claims of death clusters at clinics was fiction.
In a statement to AAP FactCheck, the centre said the video's claim of 30 people dying after vaccination at one clinic was "a spurious claim with no evidence to support it".
"New Zealanders can be assured that any cluster of deaths or adverse reactions to vaccination would be urgently investigated to identify the cause," the centre's medical advisor Joan Ingram said.
A reported death following any vaccination is investigated by the Centre for Adverse Reactions Monitoring (CARM) and Medsafe, the organisations told AAP FactCheck.
The COVID-19 Vaccine Independent Safety Monitoring Board (CV-ISMB) reviews all serious vaccine reactions, including deaths.
During the pandemic vaccine roll-out, MedSafe said COVID-19 vaccine adverse event reports were investigated and findings published in regular safety reports. Reports continue to be published of adverse drug reaction statistics.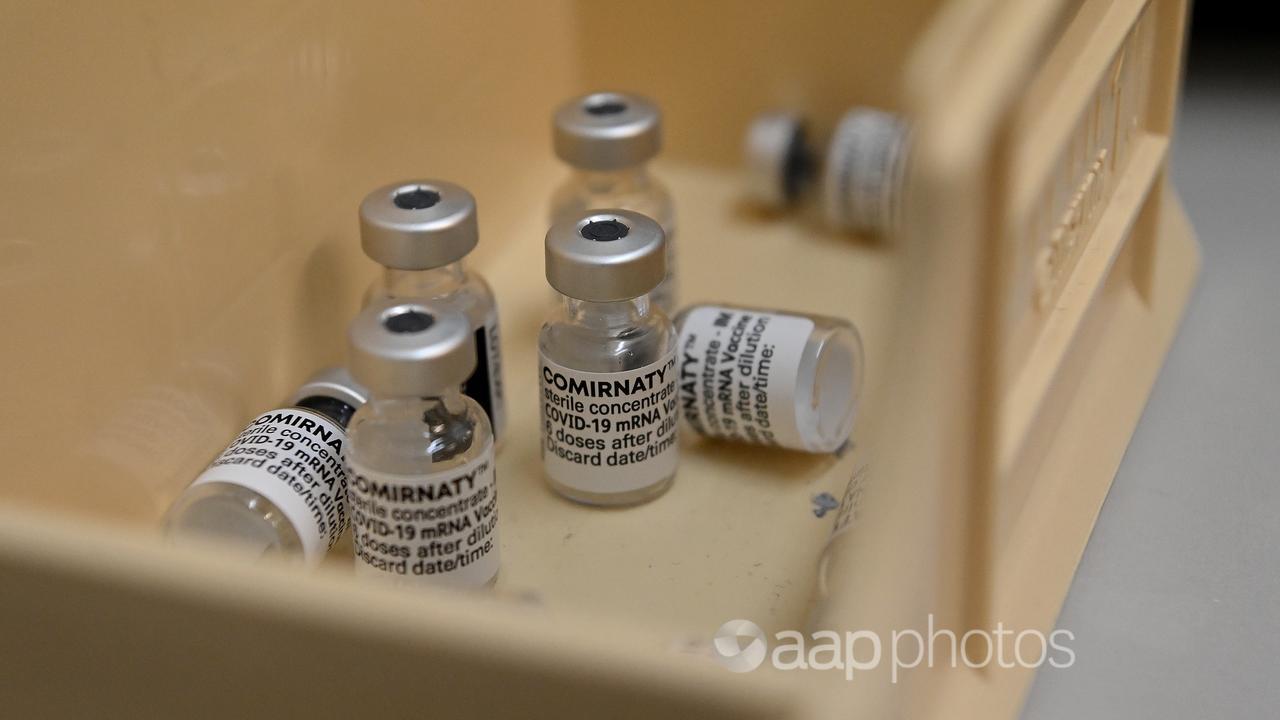 MedSafe said 184 deaths were reported to CARM up to November 30, 2022, following a Comirnaty (or Pfizer) vaccine.
Medical assessments found 163 were unlikely to be related to the vaccine and 15 could not be assessed due to insufficient information.
A coroner determined two deaths were due to myocarditis following a first vaccine, two were considered possibly linked to vaccine-induced myocarditis and two were still under investigation, MedSafe said.
Dr Marchello noted this was "in the context of 3361 people whose deaths have to date been directly attributed to COVID-19 in New Zealand", with more than 12.6 million vaccinations administered as of October 2, 2023.
Ninety per cent of eligible New Zealanders over the age of 12 have completed a primary course of vaccination.
Immunisation Advisory Centre medical director Nikki Turner said the video's disinformation was concerning.
"Myths can get oxygen if repeated even when they are baseless, so we are concerned that allegations like this can be raised and reported widely with no evidence at all to substantiate them," Professor Turner said.
Experts have previously told AAP FactCheck (here and here) that the public can have confidence in the accuracy of such statistics given the requirements for thorough investigation following the report of a death.
The Verdict
The claim tens of thousands of deaths in New Zealand are linked to the COVID-19 vaccines is false.
New Zealand's Ministry of Health, Health New Zealand and the Immunisation Advisory Centre all told AAP FactCheck this is no evidence to support the claim.
Four deaths in New Zealand have been linked to the vaccines.
Ms Gunn has provided no evidence to support her claim.
False – The claim is inaccurate.
AAP FactCheck is an accredited member of the International Fact-Checking Network. To keep up with our latest fact checks, follow us on Facebook, Twitter and Instagram.
All information, text and images included on the AAP Websites is for personal use only and may not be re-written, copied, re-sold or re-distributed, framed, linked, shared onto social media or otherwise used whether for compensation of any kind or not, unless you have the prior written permission of AAP. For more information, please refer to our standard terms and conditions.