A small minority of people continue to promote hydroxychloroquine as a treatment for COVID-19 despite the vast weight of scientific evidence showing the anti-malarial drug has no effect on the virus and may even do more harm than good.
Among them is former MP Clive Palmer, who claimed in a recent speech that thousands of Australian lives could have been saved if the government had allowed COVID patients to be treated with hydroxychloroquine.
Mr Palmer's claim is false and has no basis in reality. Multiple high-quality scientific studies have concluded hydroxychloroquine is not an effective treatment for COVID. However, other drugs with proven benefits for COVID patients are now available.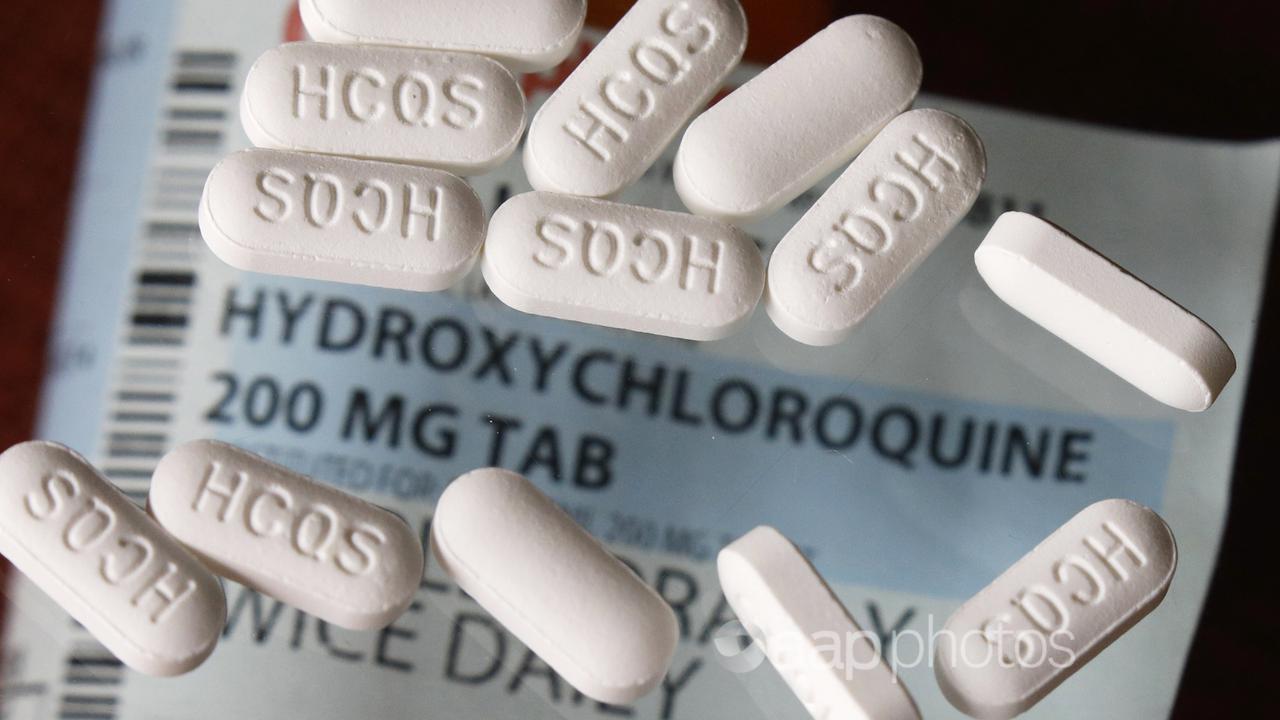 Mr Palmer made the claim during a February 15, 2023 (archived here) speech to supporters in Sydney.
He said: "Over 80 per cent of deaths in hospital could have been avoided if Australia had early treatment with hydroxychloroquine. Over 9000 Australian lives could have been saved" (video mark 4:49).
Mr Palmer did not respond to an AAP FactCheck request for evidence of his claim.
In his speech, Mr Palmer cited now-deceased US doctor Vladimir Zelenko as the source for the statement that thousands of Australian lives could have been saved but did not provide any data to substantiate the claim.
Dr Zelenko gained prominence in early 2020 after claiming he had successfully treated COVID patients with a cocktail of drugs including hydroxychloroquine, a quinoline anti-malarial medicine also used to treat arthritis.
Some high-profile politicians subsequently championed hydroxychloroquine as an answer to COVID, including US president Donald Trump, Brazilian president Jair Bolsonaro and United Australia Party founder Mr Palmer.
False claims that hydroxychloroquine was effective against COVID are often accompanied by accusations governments ignored or covered up a cheap and effective cure for COVID, supposedly to bolster the vaccine profits of 'big pharma'.
Vasso Apostolopoulos, an immunology professor at Victoria University, told AAP FactCheck that laboratory tests in the early stages of the pandemic suggested hydroxychloroquine could block the SARS-CoV-2 virus in laboratory conditions.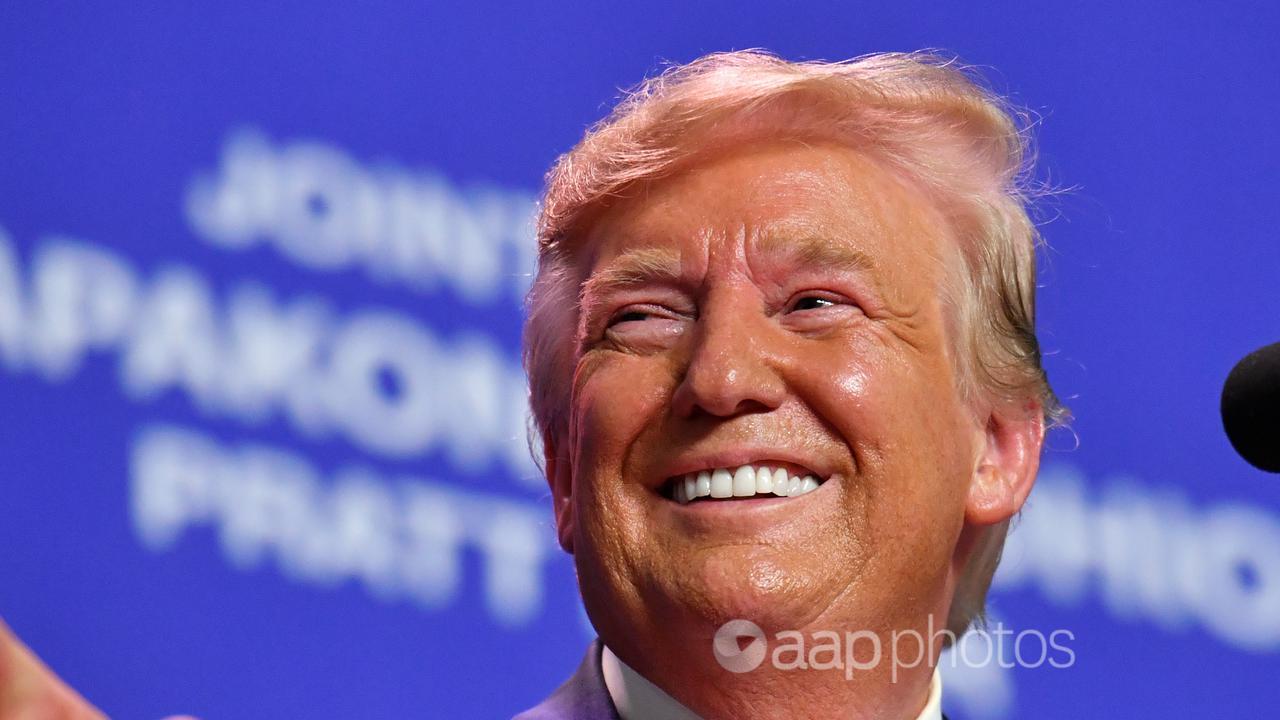 However, human clinical trials soon discovered it was not the miracle cure the world had hoped for.
"Based on these studies, it was decided that hydroxychloroquine was not beneficial in humans," Prof Apostolopoulos said in an email.
Prof Apostolopoulos pointed AAP FactCheck to numerous studies that concluded the drug had no proven benefits for COVID patients.
This November 2020 observational study published in the Lancet Rheumatology compared COVID deaths among 194,637 people with rheumatic diseases and found that there was no significant difference in mortality rates between those who used hydroxychloroquine and those who didn't.
This February 2021 Cochrane review – a rigorous academic analysis of existing research – assessed 14 studies on the use of hydroxychloroquine in more than 11,900 COVID patients and found hydroxychloroquine had "little or no effect on the risk of death" and probably did not prevent patients from the need for hospital ventilation.
The review found hydroxychloroquine was associated with a large increase in adverse events when compared to a placebo drug, though few adverse events were serious.
The review recommended that "no further trials of hydroxychloroquine or chloroquine for treatment should be carried out".
Other high-quality studies have similarly found hydroxychloroquine provided no protection against COVID, including here and here.
"It is therefore clear that hydroxychloroquine does not have any beneficial effects against mortality in patients with COVID-19," Prof Apostolopoulos told AAP FactCheck.
Prof Apostolopoulos's conclusion that hydroxychloroquine was not an effective treatment for COVID was shared by Dr Anna Seidler, a senior research fellow and biostatistician at the NHMRC Clinical Trials Centre at the University of Sydney.
"There is ample high-quality evidence that hydroxychloroquine has no clinical benefit for COVID-19 but instead has a number of side effects," Dr Seidler told AAP FactCheck in an email.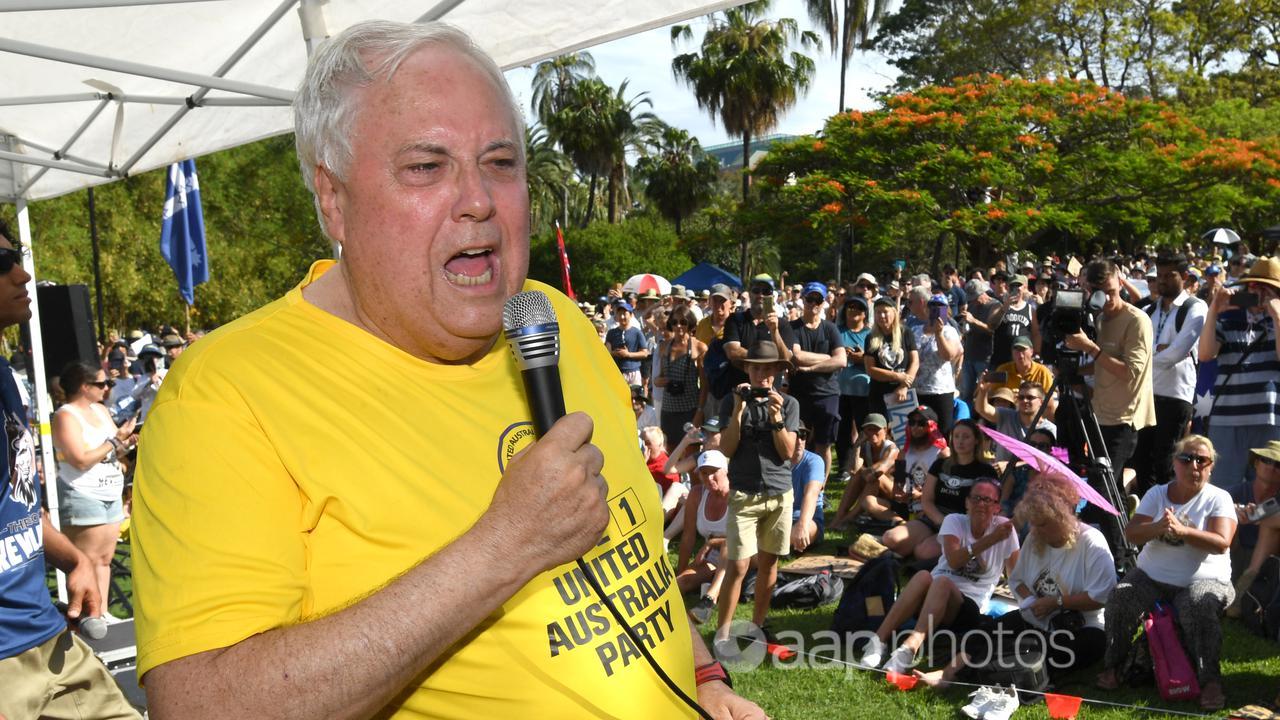 "Most high-quality trials, meta-analyses and guideline panels have concluded there is no effect of hydroxychloroquine on mortality. A recent analysis of long-term outcomes (with 4869 patients) even found long-term outcomes (at six months) were worsened when looking at mortality for patients prescribed hydroxychloroquine."
Dr Seidler said the drug "was hyped prematurely by public figures with no science background", which she said arguably led to an oversupply of hydroxychloroquine trials at the expense of other COVID research.
Dr Seidler added that Australia's National Clinical Evidence Taskforce continually reviews the evidence about potential COVID treatments but has come to the conclusion that hydroxychloroquine should not be used to treat the virus.
However, other treatments have proven clinical benefits for COVID patients, including remdesivir, Paxlovid and sotrovimab.
The Verdict
The claim that early treatment with hydroxychloroquine would have prevented many COVID deaths is false.
While early laboratory tests suggested it could be effective against the virus, high-quality human trials have since concluded the drug should not be used and is ineffective in fighting COVID.
Meta-analysis studies have concluded there is no effect of hydroxychloroquine on mortality. Some research even suggests long-term outcomes were worsened for patients prescribed the drug.
False – The claim is inaccurate.
* AAP FactCheck is an accredited member of the International Fact-Checking Network. To keep up with our latest fact checks, follow us on Facebook, Twitter and Instagram.
All information, text and images included on the AAP Websites is for personal use only and may not be re-written, copied, re-sold or re-distributed, framed, linked, shared onto social media or otherwise used whether for compensation of any kind or not, unless you have the prior written permission of AAP. For more information, please refer to our standard terms and conditions.