Scammers have used artificial intelligence (AI) to make it appear as if Prime Minister Anthony Albanese has announced a revolutionary new investment platform.
The posts use real footage of the prime minister which is then manipulated with AI voice technology and deepfake techniques.
It then directs users to a suspicious website.
The video, which has also been posted by other users, opens with the prime minister addressing an audience about a "financial platform that will help people in bad financial situation (sic) to earn money on stocks".
"After half a year of development and testing, we are ready to present you a platform designed exclusively for Australian residents," the prime minister supposedly says (video mark 18 sec).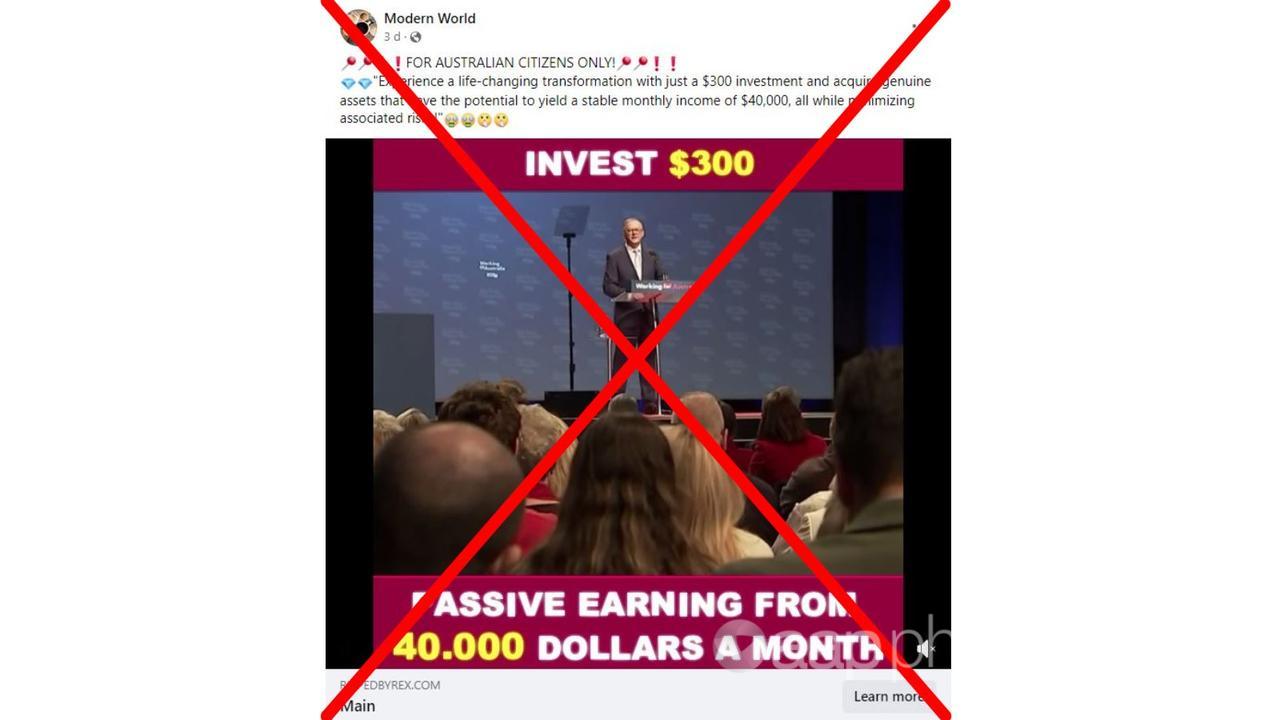 A "cab driver" could make $7000 in a week by investing just $300, Mr Albanese supposedly explains.
Ending his speech to the sound of applause, he allegedly says: "Our people have been in trouble recently, and we need to boost the economy in every way possible."
The video directs Facebook users to a website with few details. The website does not match the description of the purported investment platform.
"This video is fake – no such investment platform exists," a representative for the prime minister told AAP FactCheck.
"Disappointingly, scammers can alter or produce videos to deceive people online."
The video uses footage taken at the Australian Labor Party National Conference 2023.
The video's audio has been generated by AI voice impersonation technology, while the footage itself appears to have been altered using deepfake video manipulation techniques in an attempt to match Mr Albanese's mouth movements to the audio.
While the audio sounds like the prime minister in places, at times the Sydneysider's accent has an American twang.
The video exhibits some of the red flags previously mentioned to AAP FactCheck by an AI expert, particularly Mr Albanese's odd mouth movements that do not match the audio.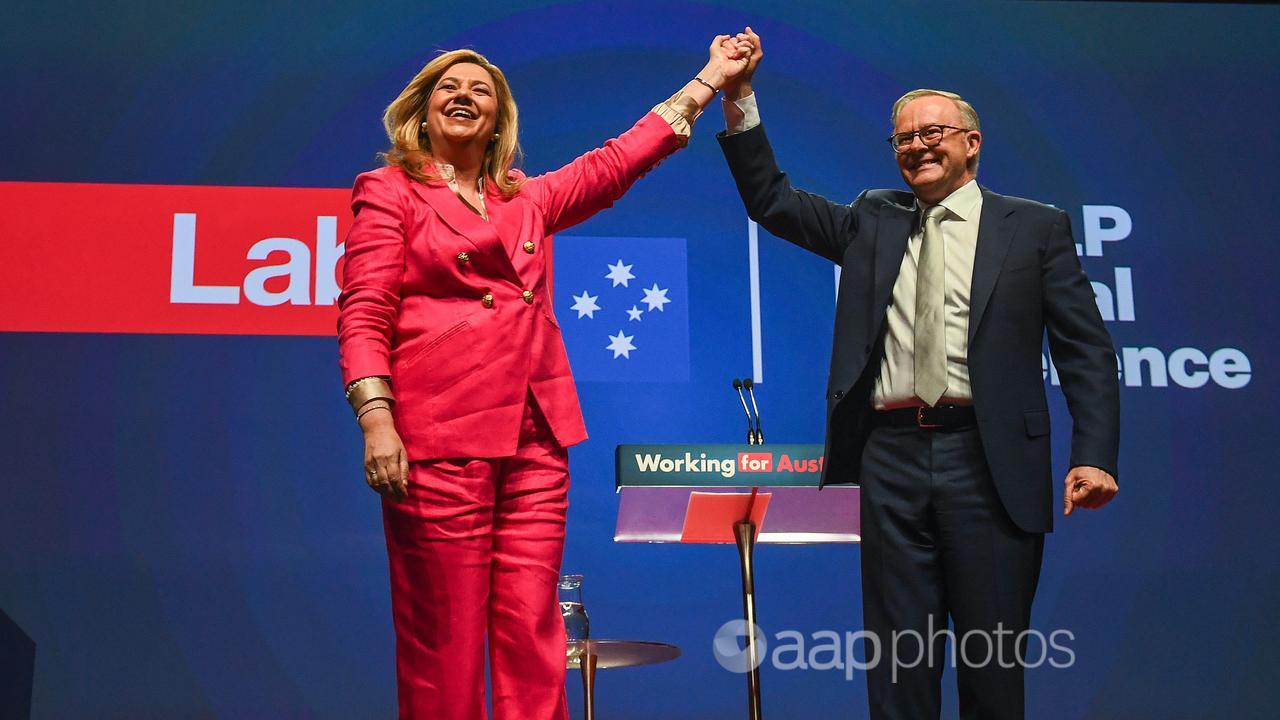 AAP FactCheck has debunked several Facebook videos promoting false money-making schemes (see here, here, and here).
HOW TO SPOT A DEEPFAKE ON FACEBOOK – THE RED FLAGS
Treat posts appearing to show well-known figures and celebrities promoting new products with caution if they include more than one of the following features:
* The people speak with unusual pauses, stilted speech patterns or inconsistent accents.
* Their mouth movements aren't in time with their speech, or their facial expressions and movements don't match their speech tone.
* The videos are low-resolution or stutter.
* The source and/or context of the video is unclear.
The Verdict
The claim Prime Minister Anthony Albanese has announced a 'revolutionary' investment platform is false.
The video of the prime minister has been manipulated using AI voice impersonation and deepfake techniques.
He has not made any announcements about an investment scheme.
False – The claim is inaccurate.
AAP FactCheck is an accredited member of the International Fact-Checking Network. To keep up with our latest fact checks, follow us on Facebook, Twitter and Instagram.
All information, text and images included on the AAP Websites is for personal use only and may not be re-written, copied, re-sold or re-distributed, framed, linked, shared onto social media or otherwise used whether for compensation of any kind or not, unless you have the prior written permission of AAP. For more information, please refer to our standard terms and conditions.